40K: Next Week – The Ambull Ambles In To Blackstone Fortress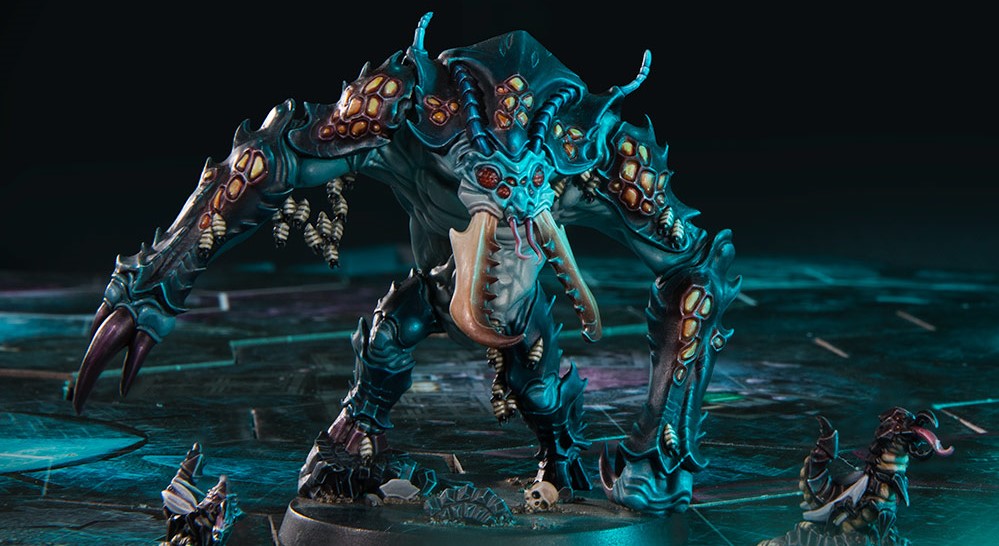 The dreaded Ambull is arriving next week in the Dread Ambull expansion for Blackstone Fortress. This kit contains new encounter, discover, exploration, and hostile cards–as well as the Ambull's 40K rules Take a look!
Warhammer Quest: Blackstone Fortress might just be the best thing that's happened to the world of 40K, as it's introduced new and expanded ways to take a look into the rich world of lore set out–as well as introduced some new mysteries to unfold, and enemies that might not make sense in other armies. Enemies like the Dread Ambull, a classic Warhammer 40k monster that's back in updated, Umberhulk-esque glory. Let's take a look.
via Warhammer Community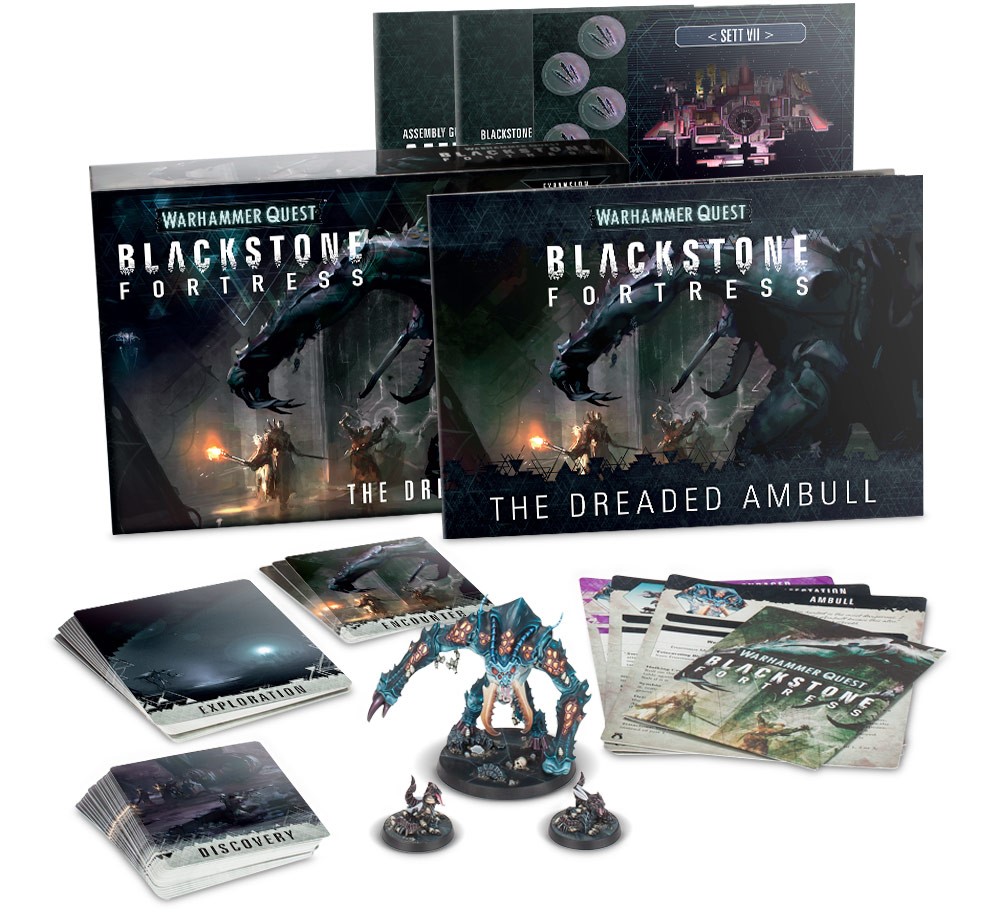 The Dreaded Ambull is an expansion designed to plug into your existing Blackstone Fortress set, and the first of several new adventures you'll be able to try. You're free to tackle it as a stand-alone adventure or incorporate it into your larger campaigns. After all, if you've already unlocked the Hidden Vault, you'll be dying to take your [REDACTED BY ORDER OF THE INQUISITION] for a spin…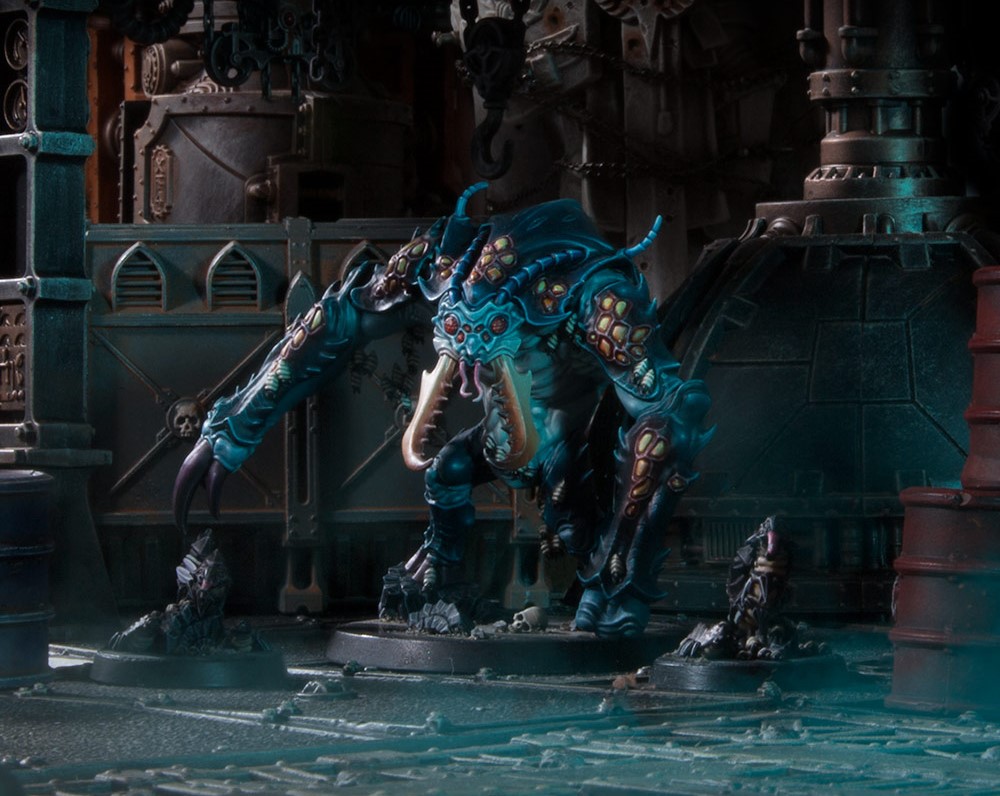 As you can see up close, the new model looks gorgeous. Like a high-level Umber Hulk that's been empowered with shadow or lightning energy, the Ambull lumbers into battle ready to tear into its foes.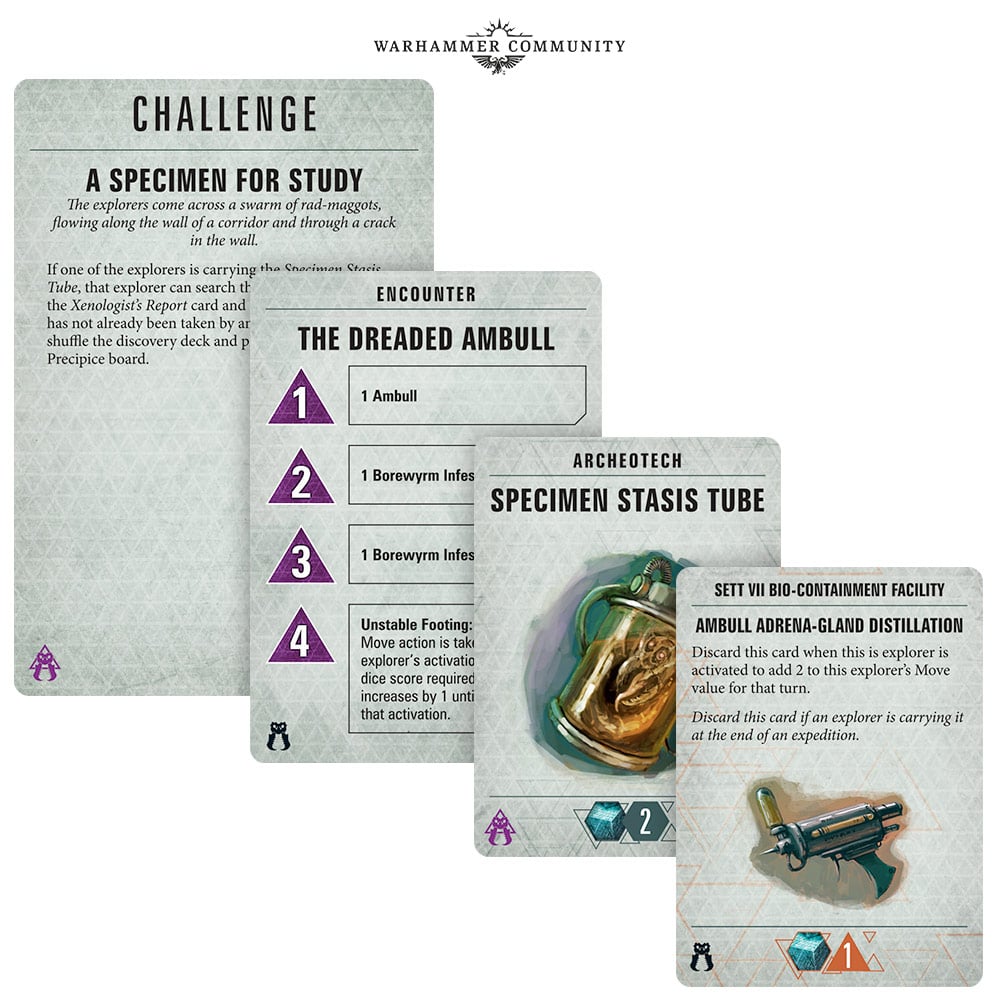 Encounter, Discovery, Exploration and Hostile cards offer new challenges and twists for your adventures, while the Sett VII Bio-Containment Facility offers you a new place to trade when your explorers are at Precipice.

You're also welcome to mix in the expansion with your core set, meaning the Ambull and Borewyrms have a chance to show up in your other expeditions. You've not played Blackstone Fortress until you've had an Ambull and Obsidius Mallex show up at the same time…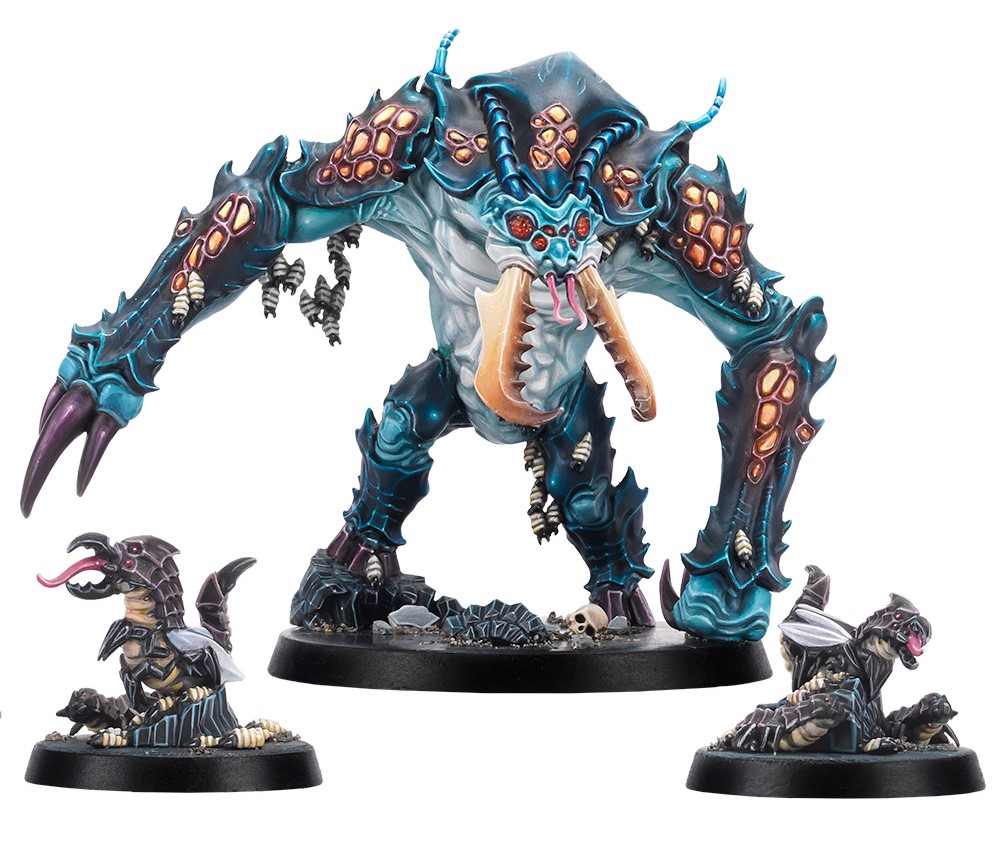 And of course, if it shows up in Blackstone Fortress, it'll show up in 40K at least in some form. So it goes with the Ambull–who comes with rules for its borewyrm companions as well. Even Matched Play Points are included! You'll also be able to grab a new carrying case next week–so keep your eyes out, Blackstone Fortress gets bigger.
Subscribe to our newsletter!
Get Tabletop, RPG & Pop Culture news delivered directly to your inbox.
Good luck unlocking the Stasis Vault!