The rumormill always works over time this time of year. There's news out there about those tough as nails cops who walk the meanest streets of the Imperium.
We've been talking for years about the need for the Adeptus Arbites to return to the game in some form. Just like cops and robbers go together like peanut butter and jelly – Arbites and Genestealer Cults are made for each other.
Heck we love the Arbites so much we even made a mini-dex for them a WAAAAAAY long time ago.  
But enough of how much we love the Thin Black Line who keeps the citizens of the Imperium safe. Onto the rumors: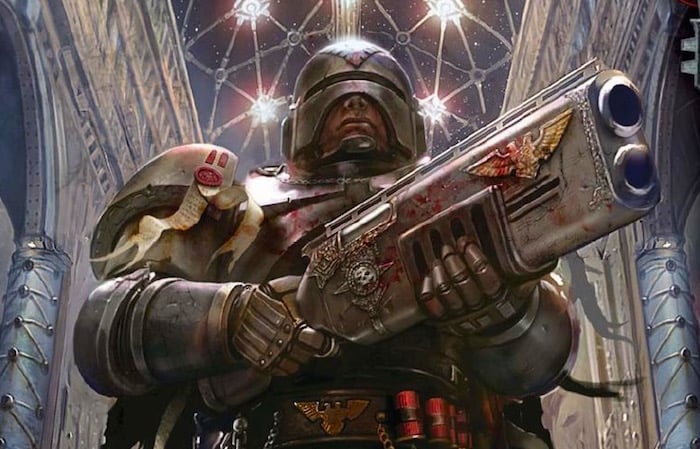 Industry Professionals indicate:
The Adeptus Arbites are returning to the tabletop this year.
All New minis
They will get a 40K codex of some type.
They may appear for multiple systems.
Thoughts
OK, that's a lot to unpack. The Arbites had a small range of models in the past, and used to have both 40K and Necromunda rules.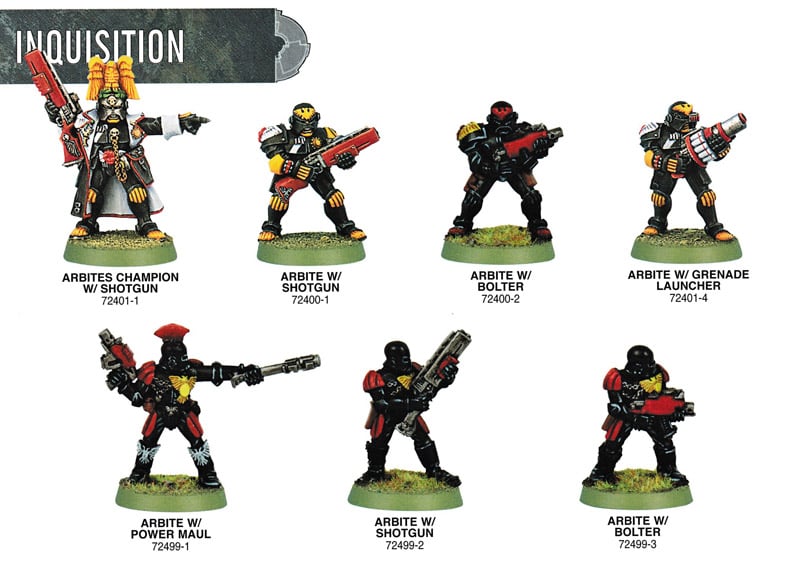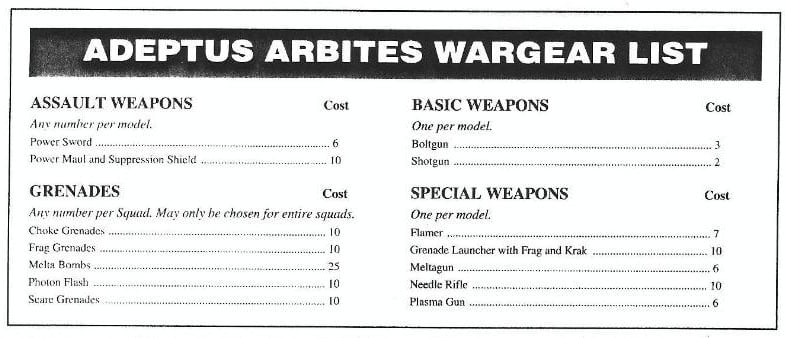 I'm sure that if GW decides to bring them back – they will be gorgeous.  The nice thing is that they could go a long way towards a niche army with only a handful of boxed kits – with a lot of weapon options. In the meantime, the Arbites could easily use a lot of existing Imperium Kits for vehicles and transports, just at Sisters and GSC do. As for the multiple systems talk – 40K, Necromunda, and Kill Team are all prime suspects.  In fact I wouldn't be surprised to see them get a fancy Kill Team expansion that includes one of those 40k-minicodexes if they want to hold off on the "full 40K codex treatment". Similar to what the Gellerpox or Elucidian Starstriders got.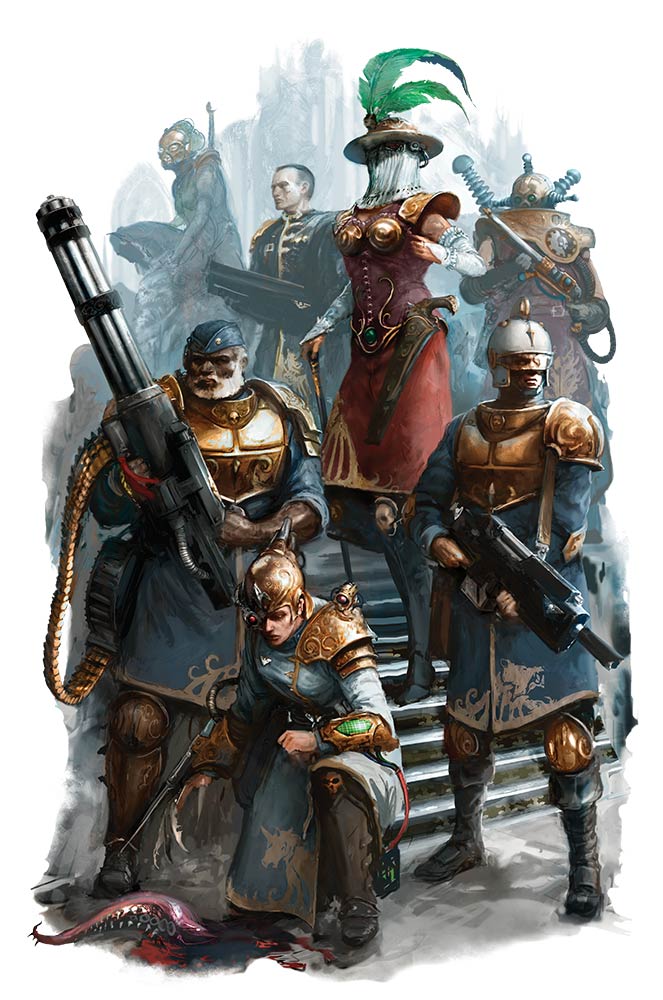 ~ Would you collect them?