Bushido: Painting Aya Minimoto Part 2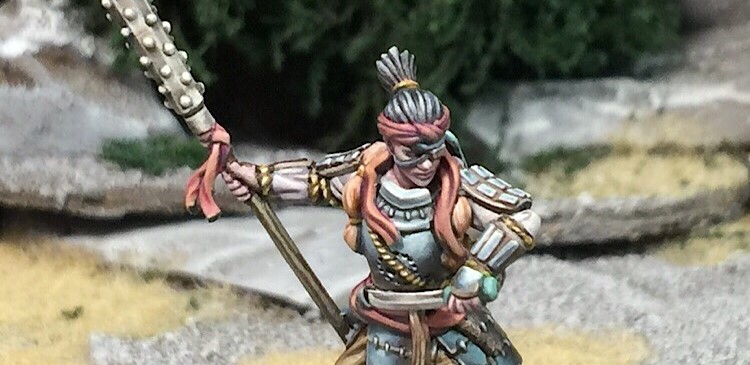 It's time to put brush to these samurai of the mighty Bear Clan! This week, we continue work on Aya Minimoto.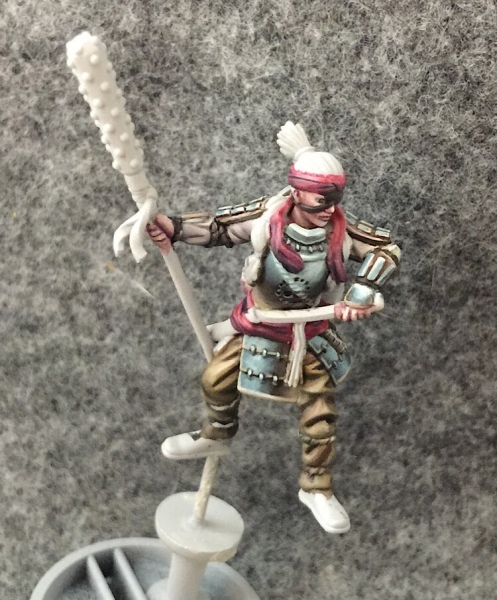 Today I'm starting on her sashes.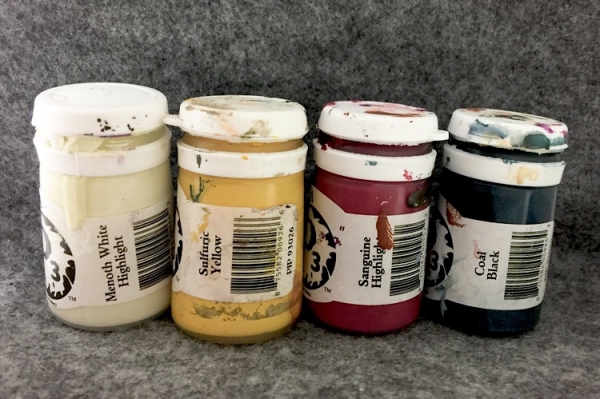 To make these a nice subdued red, I start with a base of P3 Sanguine Highlight shading it with P3 Coal Black (which again is not a black at all but a dark greenish blue).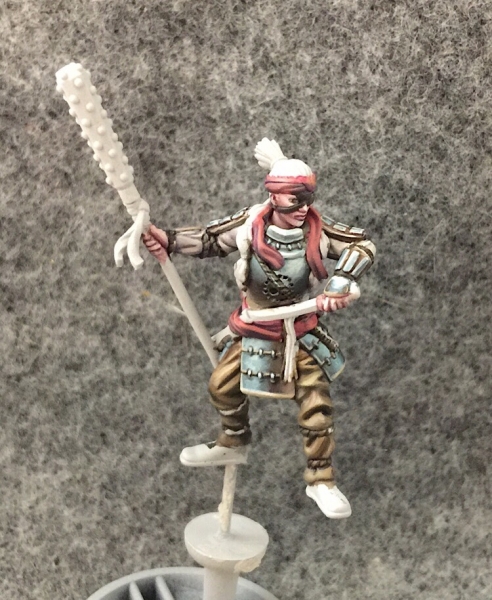 I add more layers of Sanguine Highlight to clean up the shading then, start blending some highlights of Sulfuric Yellow in with the red.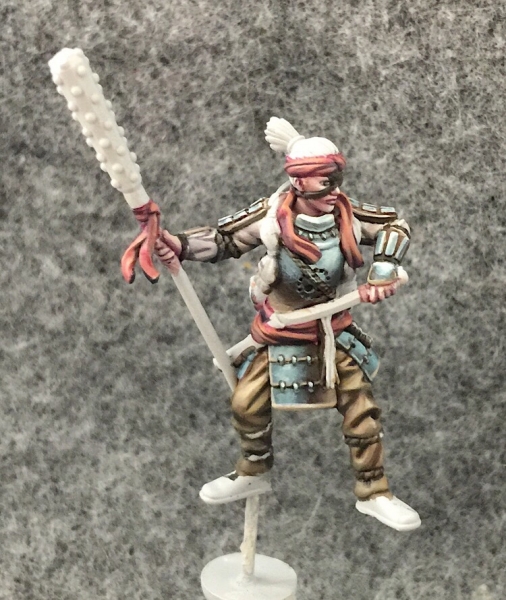 Here she is with the red all cleaned up. I realized I wanted the ribbon on her tetsubo to be red too.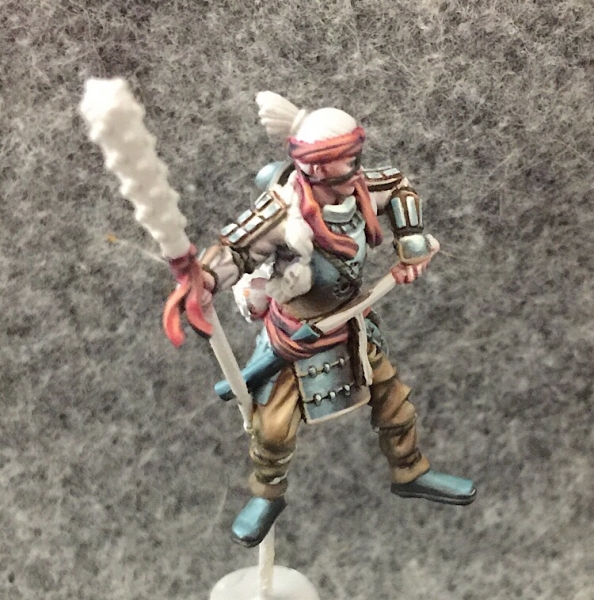 Since there's so much brown on the model already, I decided to do the remaining leather on the boots and knife sheath as a blue-black.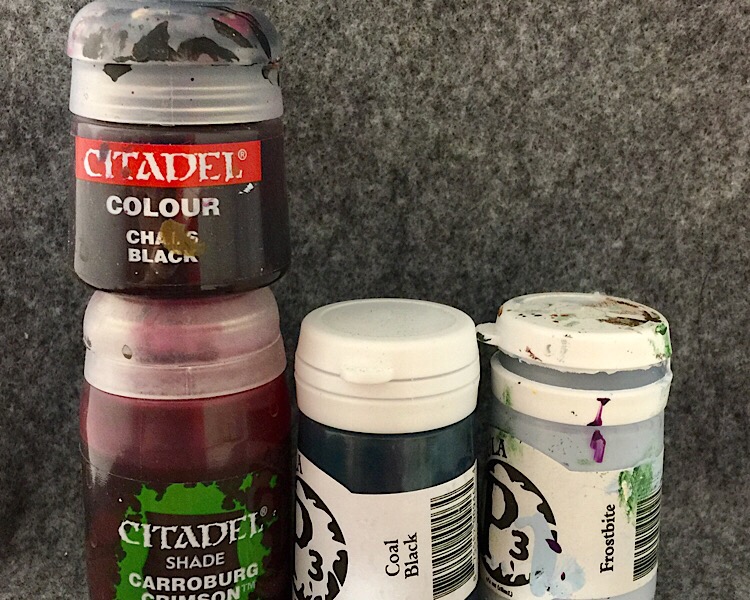 Subscribe to our newsletter!
Get Tabletop, RPG & Pop Culture news delivered directly to your inbox.
I start with a warm black mix (Chaos black with some Carroburg Crimson mixed into it). Then I highlight it by layering on some Coal Black. As I continue to build the highlights I add some Frostbite in with the Coal Black continuing to lighten it up.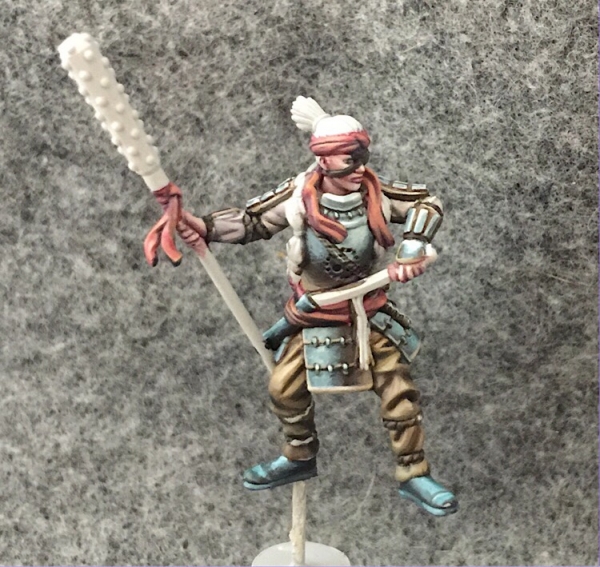 Here I've blended in some more black and blue to try to make the shoes look a little more like shiny leather.
I'm not sure what the sash around her neck is called, but it would be carrying riceballs – her rations. It's one of the little details on the Minimoto models that makes them so cool.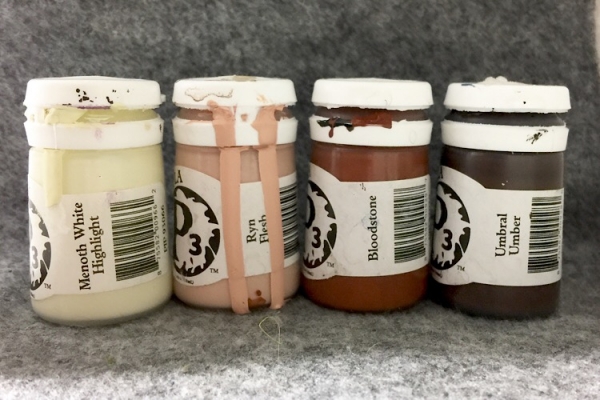 I painted it with Ryn Flesh shaded with Bloodstone and, in the darkest areas, Umbral Umber.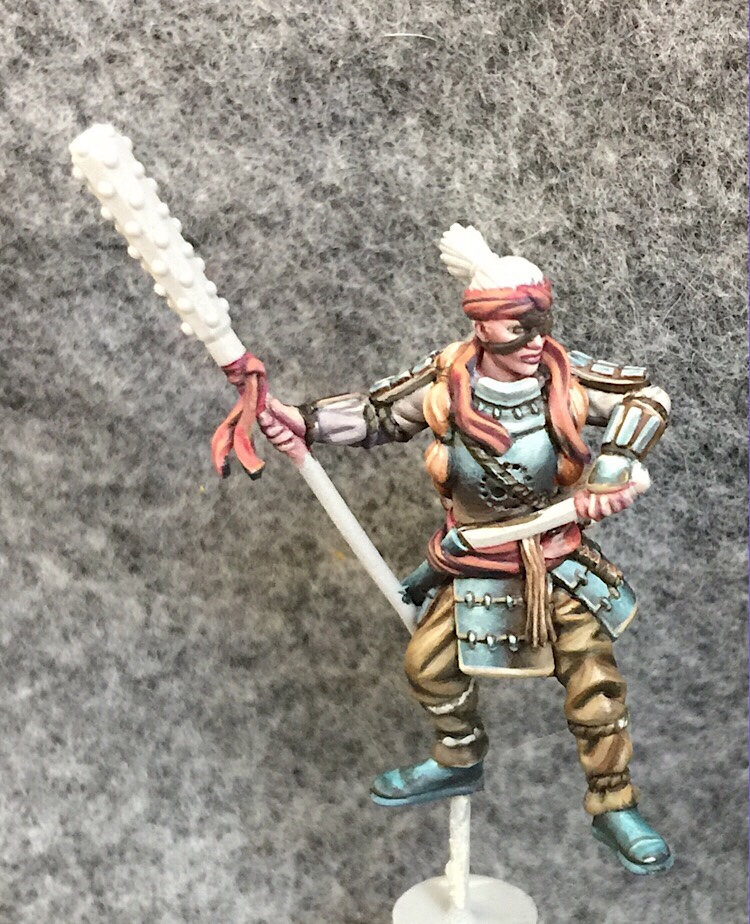 I've cleaned them up a little more here although it's kinda hard to tell.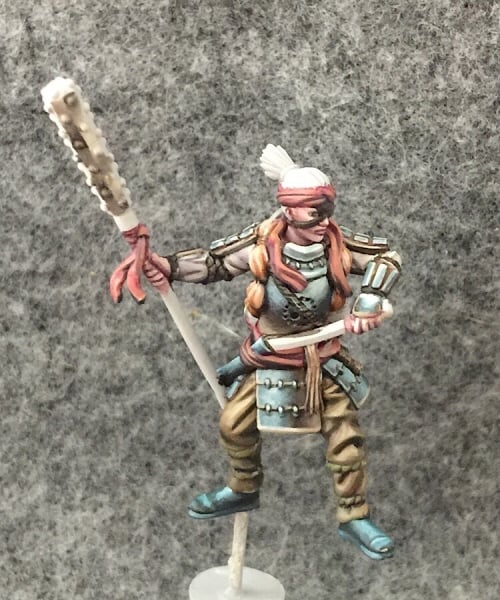 I started work on the Tetsubo with a series of gradients along each side to try to give it a shiny look.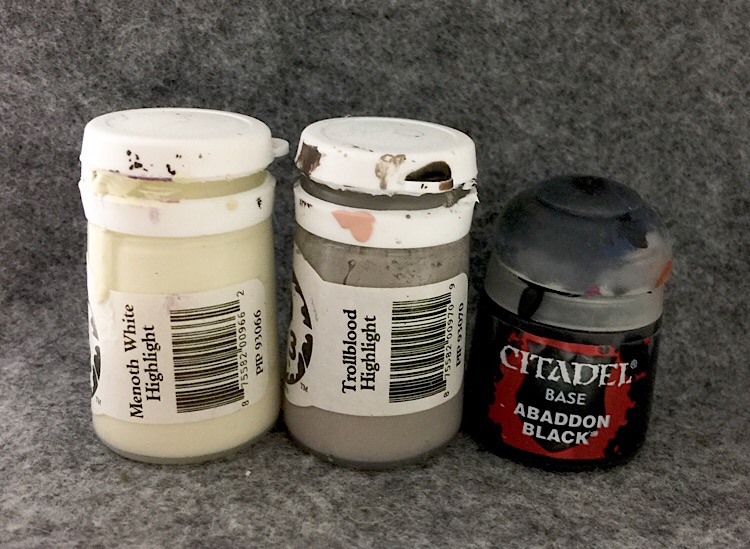 I went with some warm grays here. The darkest color used was the warm black used earlier. This was blended into Trollblood Highlight (again this is a pinkish gray rather than the bluish color one might associate with Privateer Press's Trollbloods) which was then blended into Menoth White Highlight in alternating bands.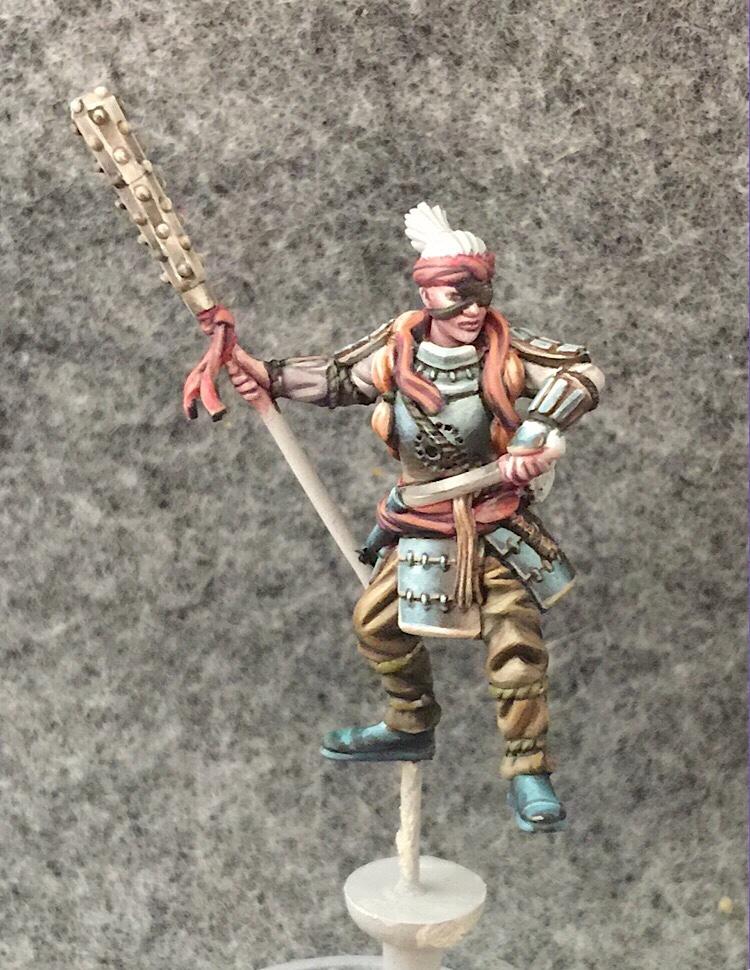 Not all sides of the Tetsubo are identical. Some are darker as they would be in shadow. For these sides of the Tetsubo, no Menoth White Highlight is used. On the lighter sides which face upward a lot less black is used.
Each edge of the tetsubo gets a thin line of highlight, then each stud is picked out with watered-down warm red. I also added a bit of shading to each of the studs, although I didn't take quite as much time with them as I could have. There are 30 studs on Aya's tetsubo alone, not to mention the rest of the force.
~There are just a few details left in the next article, but I'll also have individual shots of the whole warband.
Latest News From BoLS: