Community Spotlight: A Motorized Stompa, Wild West Genestealer, & Mind Blowing Tapestry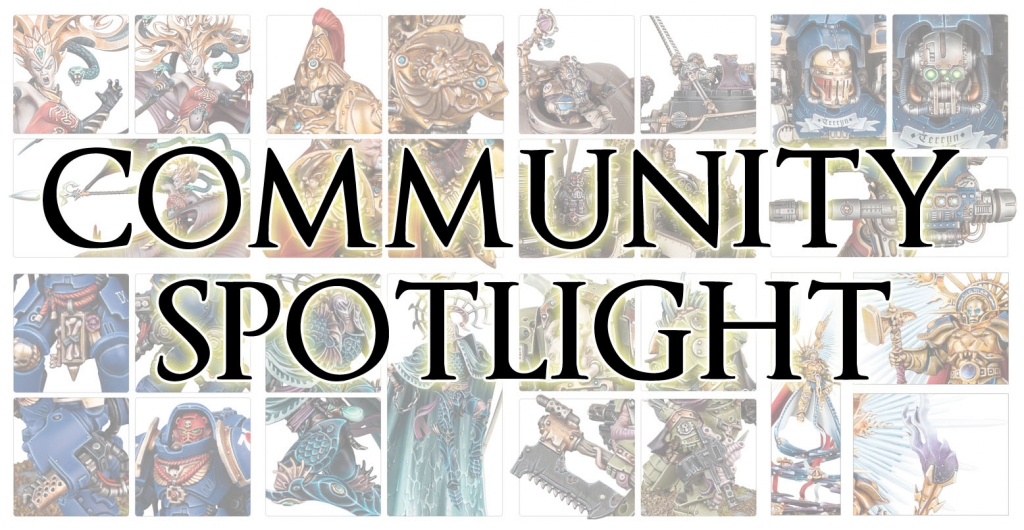 These are some of our favorites from this week's Miniature Monday and WIP Wednesday on Twitter and Instagram. Come take a look at what the community is working on!

Be'Lakor is finally finished! It's been a long project but I'm happy with the end result. Thanks for putting up with the endless wip pics! – Rob pic.twitter.com/iMKdOB9xpm

— Pro Painted Podcast (@ProPainted) February 7, 2019
People seemed to like my motorised Ork Stompa so here it is painted up!#paintingwarhammer #orks #Arduino pic.twitter.com/y515OyqJ3o

— Douglas Fazzani (@dfazzani) February 7, 2019
Subscribe to our newsletter!
Get Tabletop, RPG & Pop Culture news delivered directly to your inbox.
Done enough! I want to put dots on more of the mushrooms, but I need to get back on the other Troggoths. #NoZeroDays pic.twitter.com/vpbPKNXiIJ

— SGS Aaron (@GivenAaron) February 12, 2019
Behold! Necromancer Zaron Bogdan as he travels the Shadow Plane questing for immortality. This @PlayJudgement 54mm scale model has just stunning execution of moment he's raising the dead, which I then tried to capture using a green light effect for the use of his powers. pic.twitter.com/obOhTwOD9Y

— Griffon's Roost Painting (@GriffonsRoost) February 11, 2019

If you saw something you liked, be sure to follow these artists on Instagram and Twitter. Want to share what you're working on? Drop it in the comments – we'd love to see what you're creating!
Latest News From BoLS: