D&D 5th Edition Notes Showing Up In New Copies Of Numenera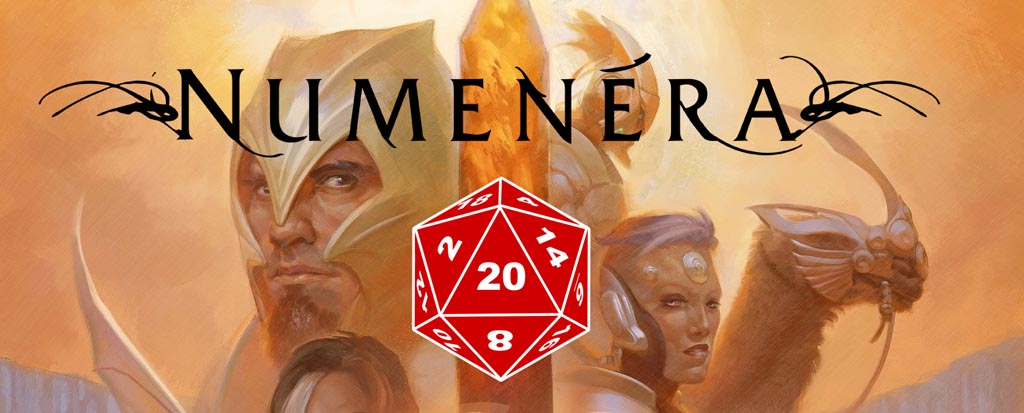 Fans are reporting getting an unexpected 5th Edition surprise in their latest shipments from Monte Cook Games. Is the 9th World about to see an influx of dungeons and dragons?
If you recently received a shipment from Monte Cook Games, you might be in store for a rare treat–extra pages, torn, with what appear to be handwritten 5th Edition D&D notes scrawled in the margin. Whatever could it mean? On Twitter and Facebook, the company is playig at coy–but you can see the notes for yourself right here.
Some very mysterious notes are being found in a few MCG shipments…

We're sure we wouldn't have the faintest idea what those scrawlings might mean.

PAY NO ATTENTION. https://t.co/LEkxa3MXb8

— Monte Cook Games (@MonteCookGames) February 12, 2019
Here's a much closer picture of it. You can see slipped in with Secrets of Silent Streets and the new Numenera Slaves of the Machine God books is a note that seems to transform Ravage Bears into CR 8 5th Edition monsters.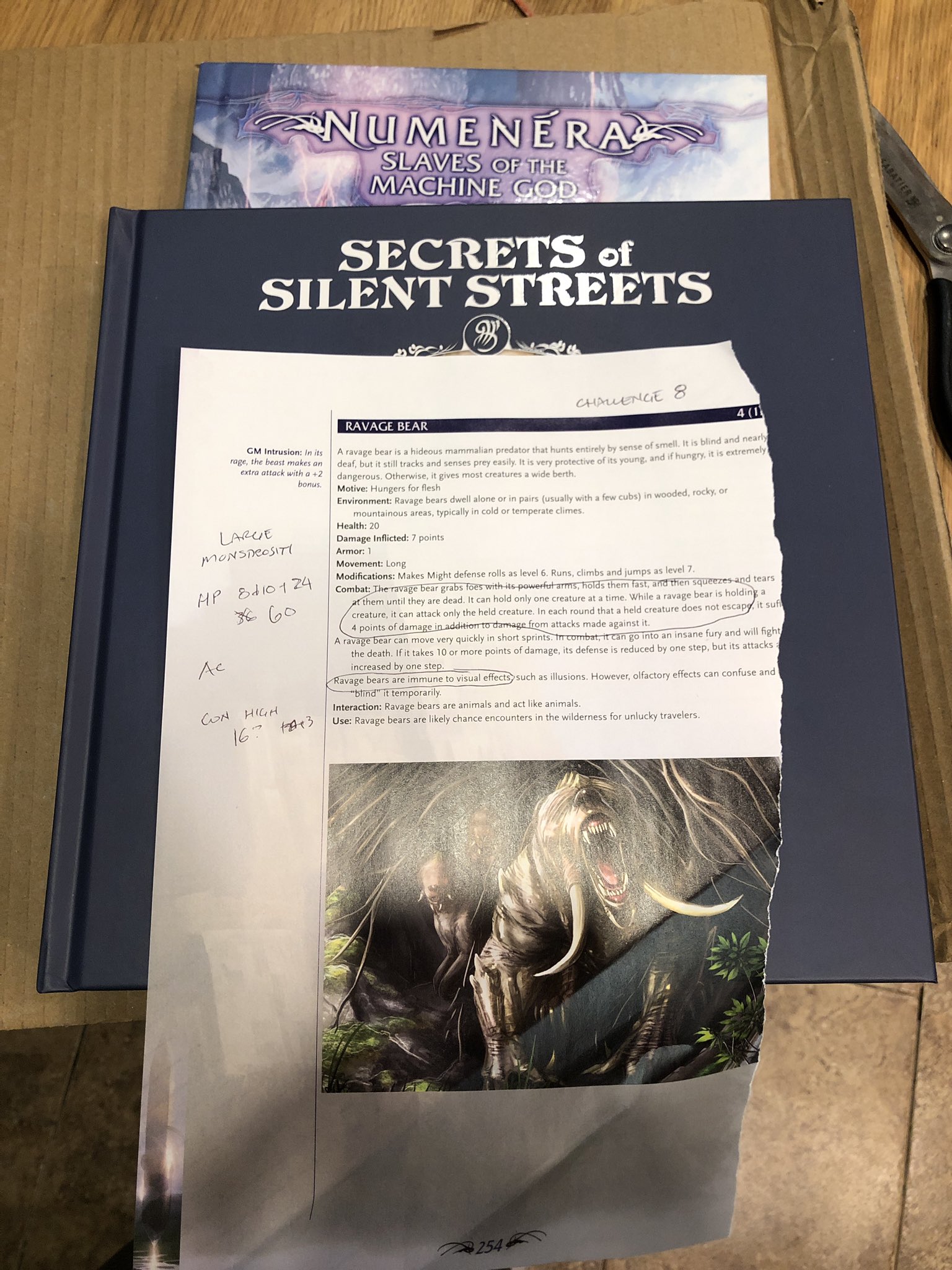 At size Large with 60 hit points and their two abilities circled to give them some qualities and actions, it seems like this conversion is well underway. Especially when compared with other images from members of the Cypher System Gaming's Facebook group.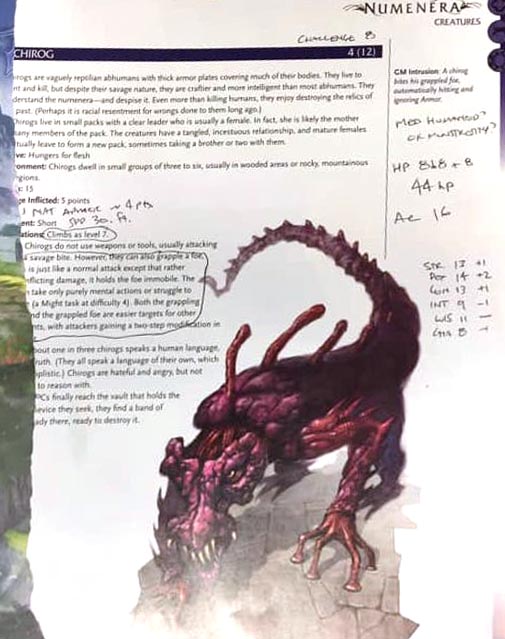 Subscribe to our newsletter!
Get Tabletop, RPG & Pop Culture news delivered directly to your inbox.
Now, does this mean that we'll be seeing an oGL type product, where this uses the basic 5th Edition d20 rules–or is one of the unexpected products we'll see in 2019 (or whenever) going to be something slightly more official?
My money's on the former–it's been a while since Monte Cook did anything for WotC, but, with the announcement of the Official Acquisitions Incorporated Book coming later this year, anything does seem possible.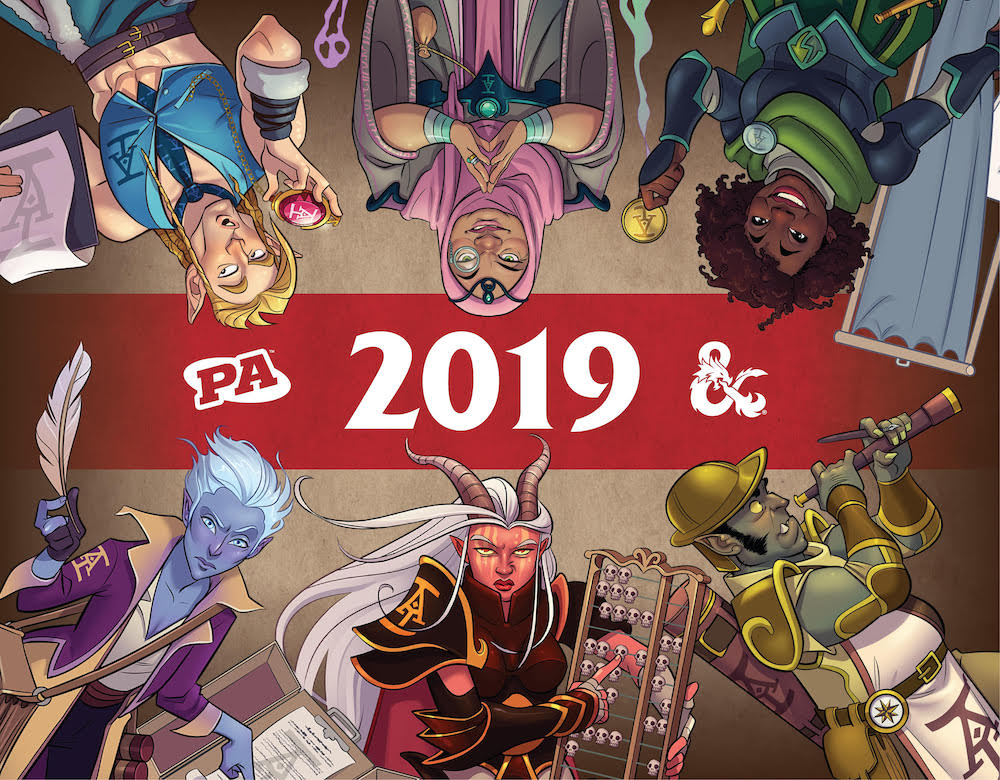 Odds and ends like this tend to bubble up as an announcement draws close, so I wouldn't be surprised if we hear something soon. For now though, it's enough to know that a 9th World 5th Edition crossover project is in the works. When more updates happen, check back here.
Until then, Happy Adventuring!