D&D: There's A Lobster Fight In D&D's New Book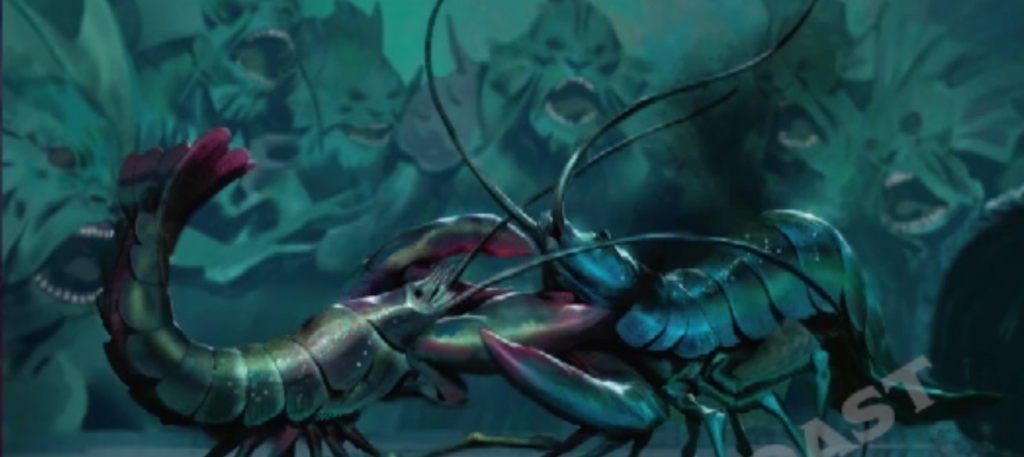 Come take a preview of what's in the works for D&D, from Lobster Fights and Sahuagin Battledomes, to spoilers about the upcoming Summer Stream await within!
It's a new month and that means it's time for more Spoilers and Swag from D&D, which you will find below. Not only do we have a look at a couple of pages from the upcoming aquatic-themed book due out in Spring 2019: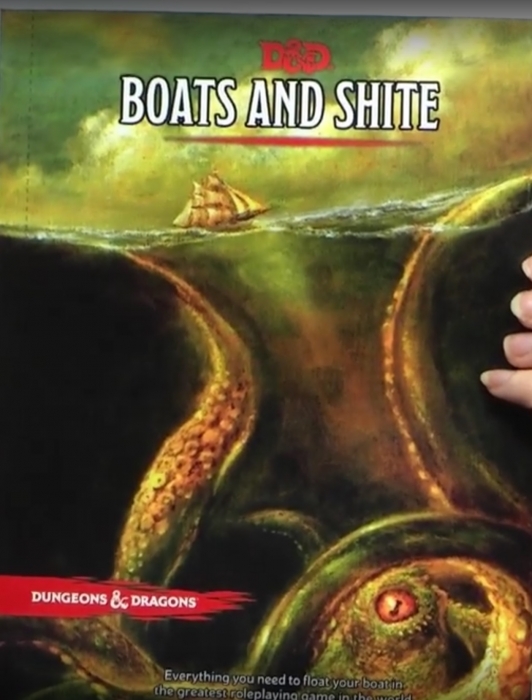 …we also have a few glimpses of other things lying down the road. Including some exciting news about who's been seen in the WotC HQ lately, spoilers about the upcoming summer streaming event, D&D collaborations with Hollywood, and in general what you can expect from the world of D&D. First things first though, let's get to those spoiler pages. Here are pages 17 and 27 from the aquatic adventures D&D Book: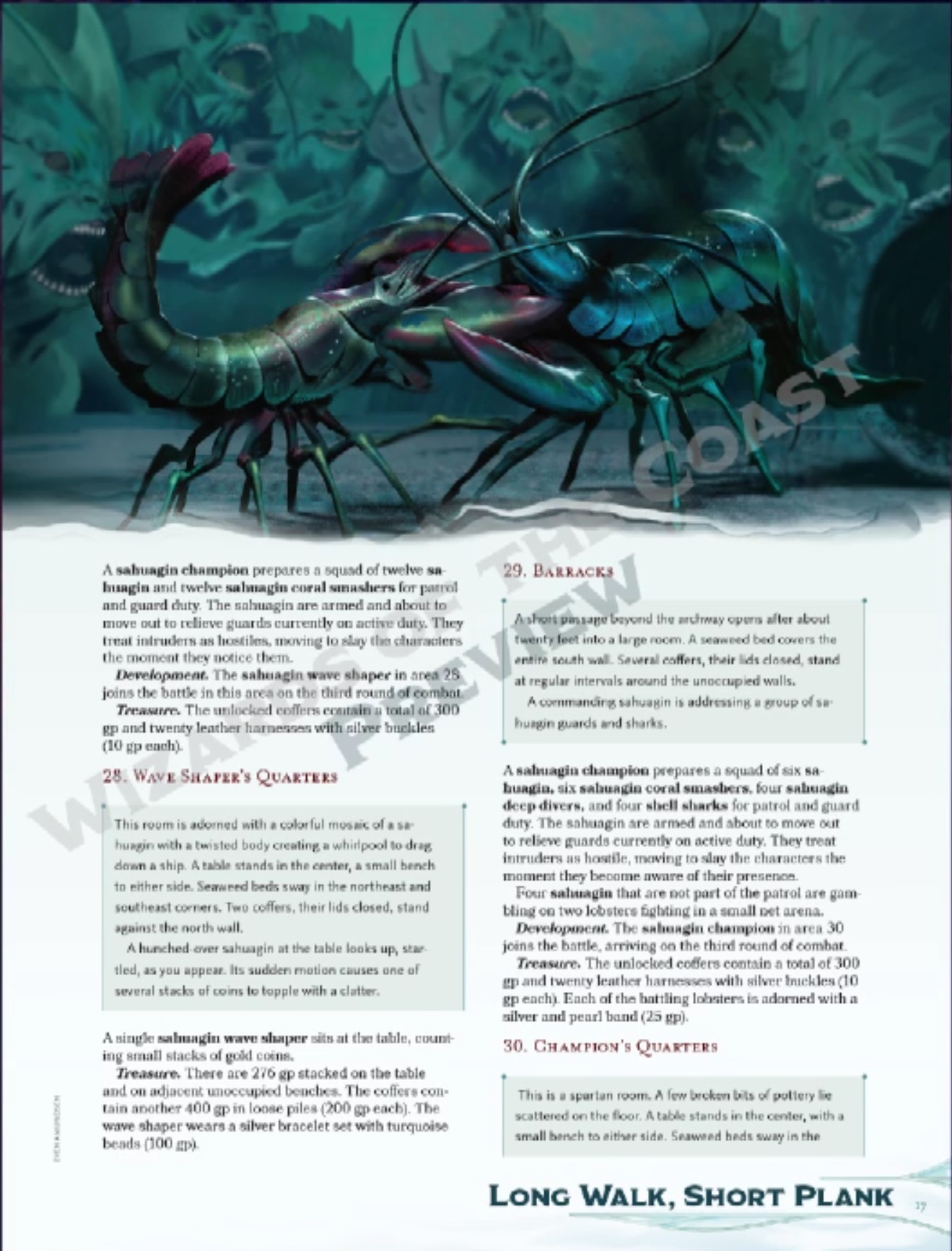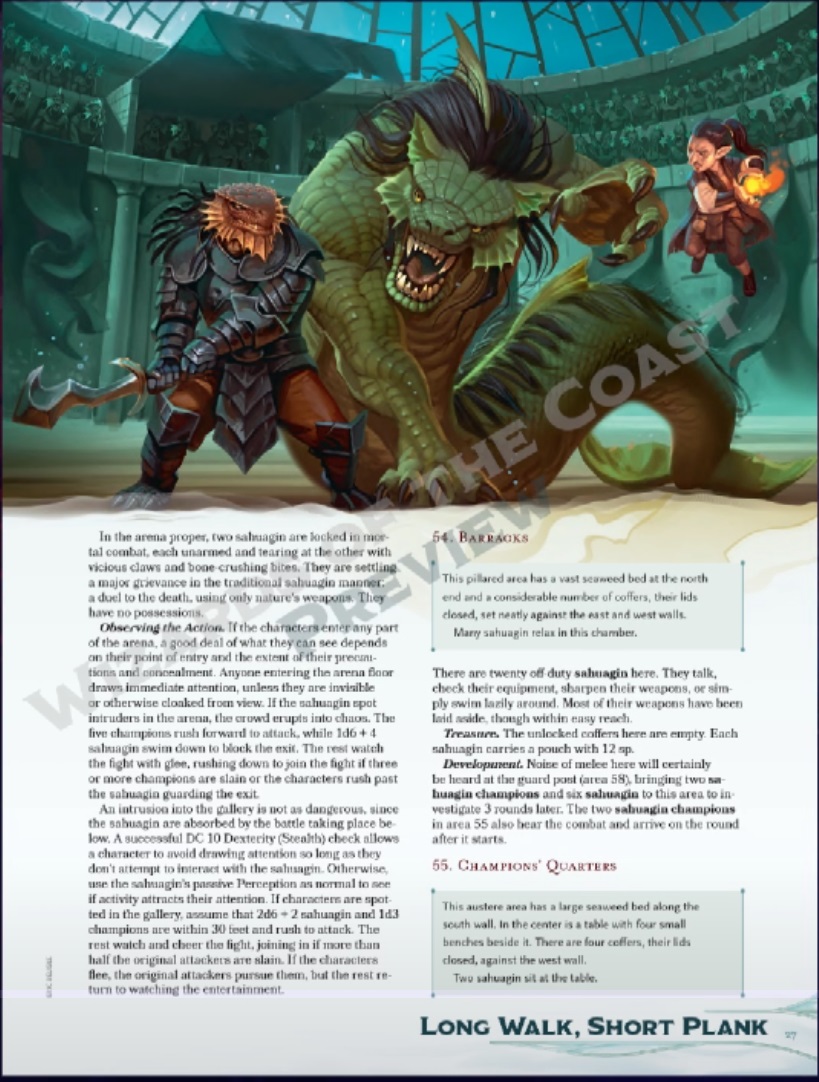 These images are taken directly from the Spoilers & Swag Stream, but if you look at the pages themselves, they come from a classic D&D adventure–as they point out on the stream. We did some digging and managed to find these rooms in Module U3, The Final Enemy.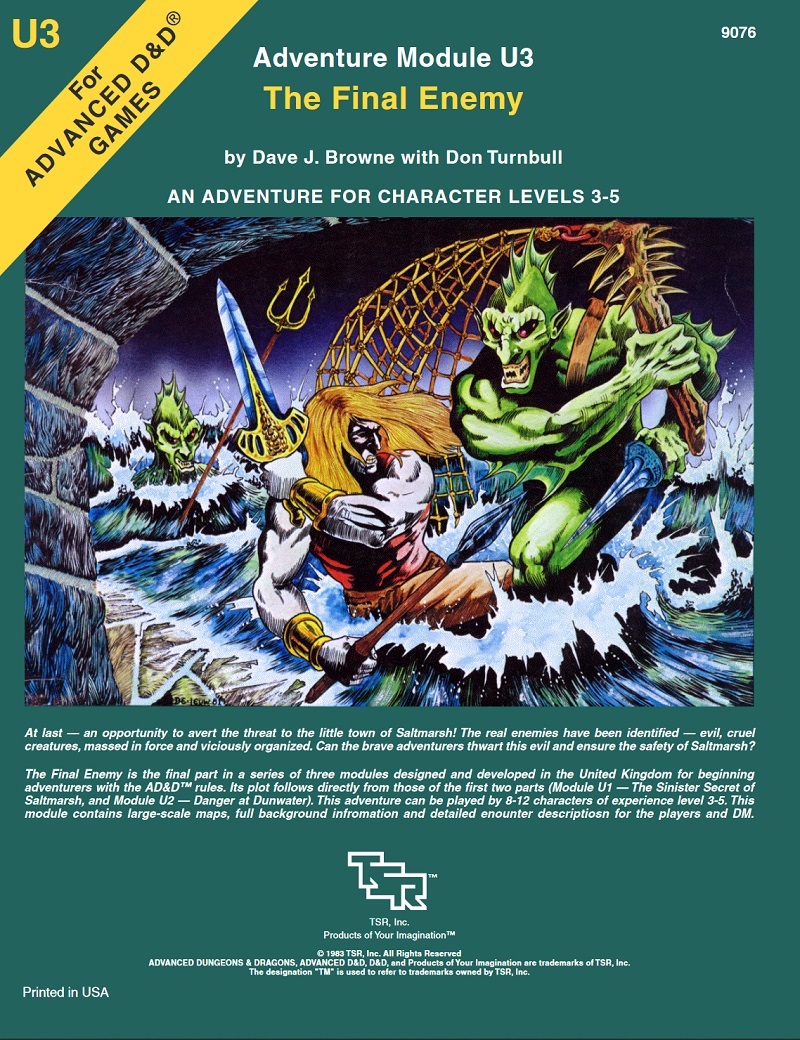 Specifically the rooms come from a Sahuagin Fortress which the players venture into. For comparison, here's the writeup of the Champion's Quarters as it initially appeared.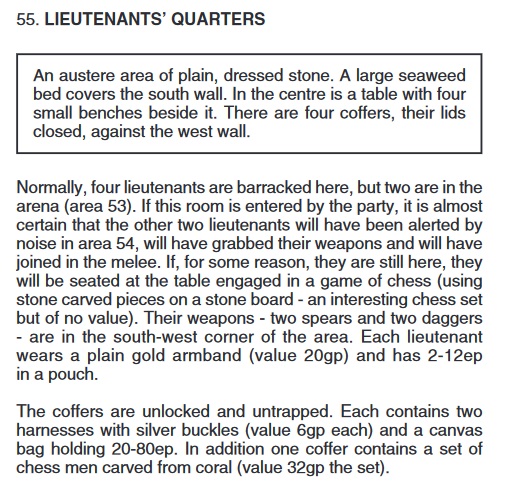 Which suggests that all of module U3 is getting an update (or perhaps it's just the Sahuagin fortress out of it). Either way, this gives us a better idea of what we can see inside. We do know that it's not just a reprint of the adventure, updated for 5e rules. There are all of the rules for running your own ship inside as well–and we have an idea of some of the tables awaiting inside:
Subscribe to our newsletter!
Get Tabletop, RPG & Pop Culture news delivered directly to your inbox.
Ship Name Tables (2d20)
Weird Quirks for the Ship (1d8)
Figurehead (1d20)
So keep an eye out for more on Long Walk, Short Plank.
But that's not the only news to come from Spoilers and Swag. We also know that Sr. Director for D&D Nathan Stewart has been making frequent trips to LA and Hasbro studios to talk about possible upcoming D&D projects. He mentioned both a movie AND a cartoon–but with the caveat that anything to do with Hollywood productions is in a constant state of flux right up until it's being shown on whatever screen it's meant to be seen on. However these trips to LA also mean some more solid news about the upcoming Summer Streaming event: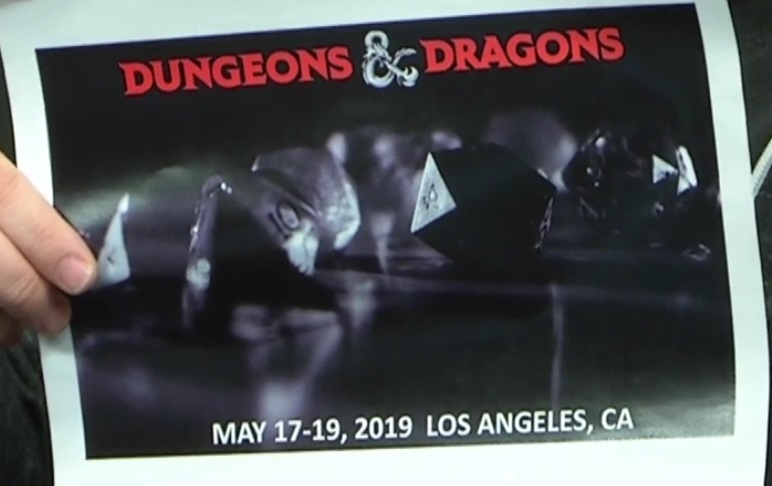 Now confirmed to be an annual event, with more special guests, more public access, and more gaming to do all around, the summer stream is shaping up to be pretty exciting. So mark your calendars, book your flights, and stay tuned for more.
Until next time, Happy Adventuring!
Latest News From BoLS: