FFG: Unboxing The First Order Conversion Kit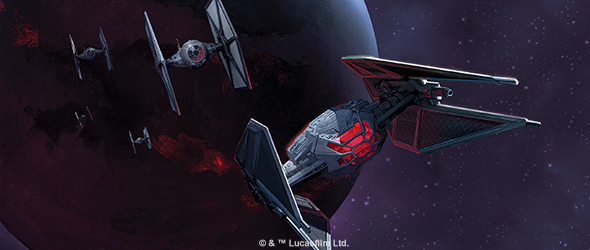 The kids are finally out of the roost with The First Order Conversion Kit. Star Wars: X-Wing 2.0, get ready for your rebellious teen years!
The First Order has a Conversion Kit so you can finally leave those weaklings in the Empire behind and crush all those who stand in your way. At least that's what it sounds like the First Order is attempting to do. How did they fair? Take a look:
Now that the First Order has to stand on their own merits (pay your own rent Kylo) they've got a lot of work cut out for them. Fortunately, they are pretty well loaded to do just that. They've got a nice stable of ships to start with and have lots of options moving forward.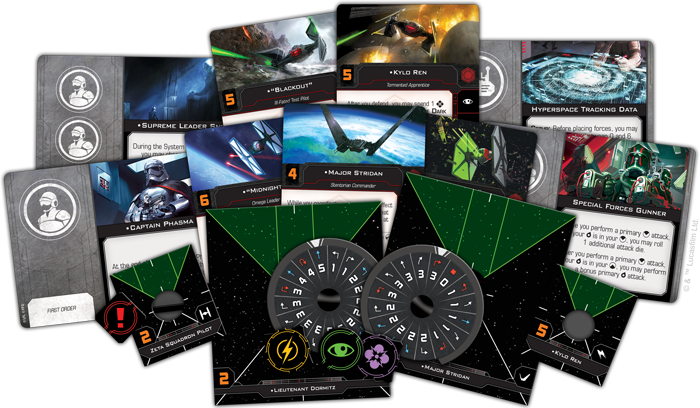 FFG has taken some good steps to make the FO play different than the Empire. The ships are a little tougher. The tricks are a little more ruthless. And they got Kylo Ren for better or worse (at least he kept his shirt on).
The Conversion Kit is out and ready for you to upgrade your old ships!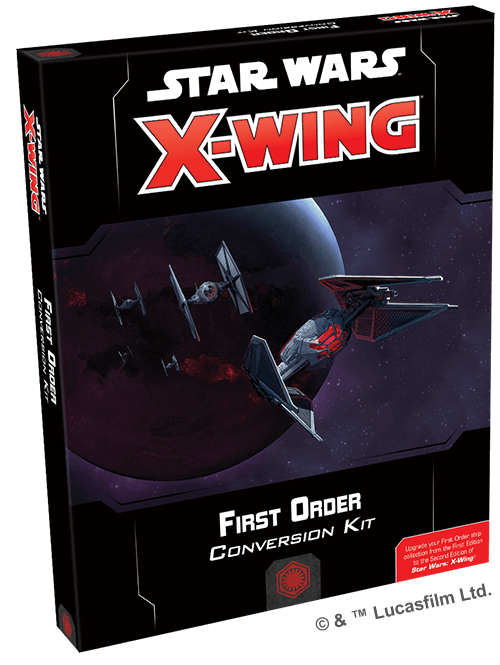 As you might expect from the successor to the Galactic Empire, the First Order fields a variety of starfighters based on classic Imperial designs. Far from simply rehashing these older ships, though, First Order fighters feature a number of refinements that give them the edge in their fight against the loathsome Resistance. The First Order Conversion Kit makes your First Edition versions of these ships immediately available for use in your X-Wing Second Edition squadrons.

Within the First Order Conversion Kit, you'll find everything you need to strike fear into the heart of the Resistance and take your squad into the future of X-Wing, including a wide variety of new ship cards and tokens, including some of the most celebrated pilots in the First Order, such as Major Stridan, "Backdraft," and Kylo Ren himself. These pilots are accompanied by more than one-hundred upgrade cards and new maneuver dials for your TIE/fo Fighter, Special Forces TIE, TIE Silencer, and Upsilon-class Shuttle ships, giving you plenty of tools to bring back the glory of the Empire.
Subscribe to our newsletter!
Get Tabletop, RPG & Pop Culture news delivered directly to your inbox.
…let the past die. Kill it, if you have to. Shirt optional.