Flames Of War: Ghost Panzers And The Launch Of The Great War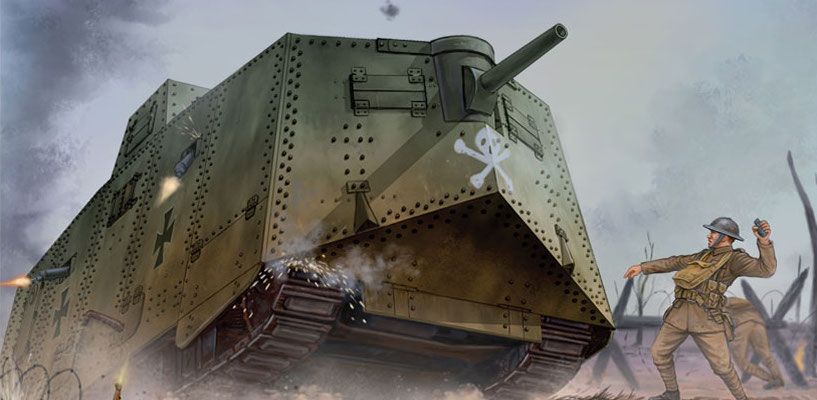 It's Friday and there's a Flames of War sale happening to celebrate the upcoming launch of the Great War expansion, as well as a new batch of Ghost Panzers and more. Come take a look!
Here's what's going on in the world of Flames of War right now.
via Battlefront Games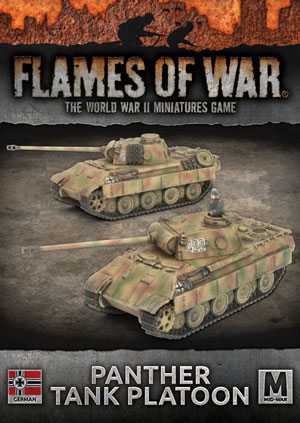 Panther Tank Platoon(GBX126)
includes two resin and plastic Panther tanks, one plastic Tank Commander sprue and three Unit cards.

Operation Citadel was delayed to allow time for the Panther tank to make its way to the front Though a high priority was put on the new tank production was delayed due to a lack of specialized machine tools needed for the hull. The first tanks came off the production line in December 1942. The long 7.5cm gun and 100mm of frontal armour on the Panther easily outperformed Allied or Soviet tanks on the field, giving the German crews a sense of invulnerability. The Panther was the most formidable of the German medium tanks and packed one hell of a punch. It was armed with the 7.5cm Rheinmetall KwK42 (L/70). It carried 79 rounds in the tank.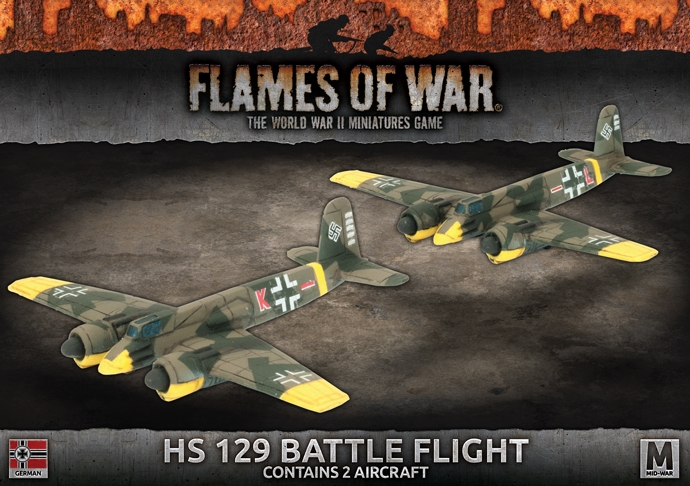 HS 129 Battle Flight (GBX135)
includes two resin and metal HS 129  aircraft, two plastic flight stands, four rare earth magnets, two decal sheets and one Unit card.

The Hs 129 went into action in early 1942 as the first dedicated ground-attack aircraft. The pilot was protected by an armoured 'bathtub' to keep them safe during their low-level attack runs. This rugged aircraft served all across the Eastern Front, as well as in Tunisia.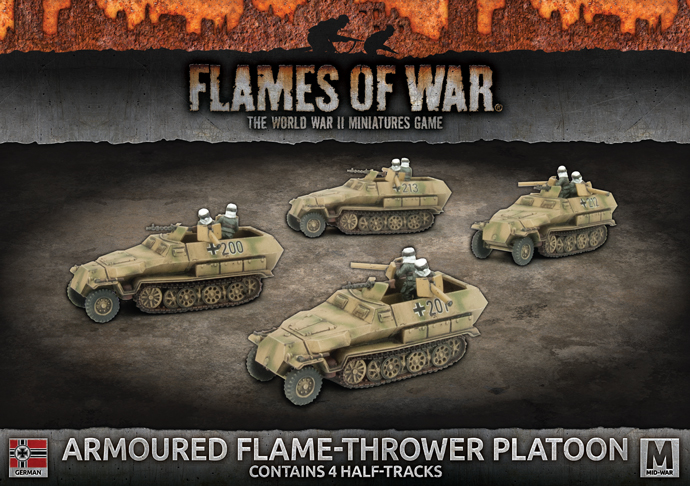 Armoured Flame-thrower Platoon(GBX125)
includes 4 plastic and resin Sd Kfz 251 Half-tracks (Flame), eight metal flamer crew, one Decal sheet and one Unit card.

Armoured Flame-Thrower Platoons mount a fearsome flamethrowers on the armoured Sd Kfz 251 halftrack, combining speed and armour with fearsome jets of fire.

Subscribe to our newsletter!

Get Tabletop, RPG & Pop Culture news delivered directly to your inbox.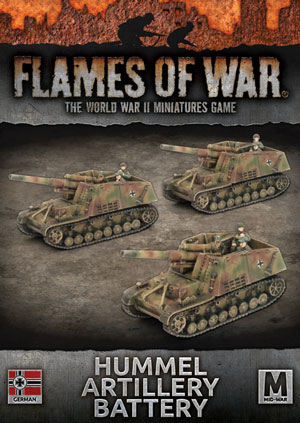 Hummel Artillery Battery (GBX132)
includes three resin and metal Hummel Self-propelled Guns and one Unit card.

In 1942 the Waffenamt (Ordnance Department) saw a need for self-propelled artillery for the Panzer Divisions. Initially a design for a 10.5cm howitzer mounted on a Panzer III/IV chassis was considered, but with the advent of the Wespe 10.5cm self-propelled howitzer on the Panzer II hull the design was changed to mount the 15cm howitzer. The new gun was based on a lengthened Panzer IV hull with some mechanical elements from the Panzer III. The prototype was named the Hummel (Bumble-Bee). It was armed with the 15cm sFH 18/1 L/30 howitzer mounted in an open topped fighting compartment.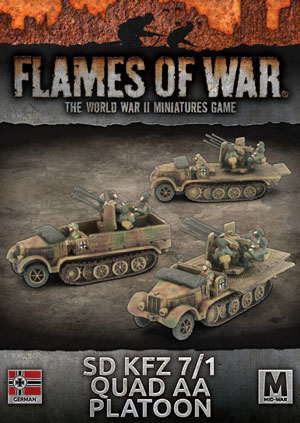 Sd Kfz 7/1 Quad AA Platoon (GBX134)
includes three resin and metal Sd Kfz 7/1 Quad AA Half-tracks and one Unit card.

The Sd Kfz 7/1 half-track was armed with a quad-firing 20mm anti-aircraft gun, giving each vehicle a tremendous rate of fire of 1800 rounds per minute. With that much fire in the sky, Soviet aircraft had a very difficult time attacking panzer spearheads.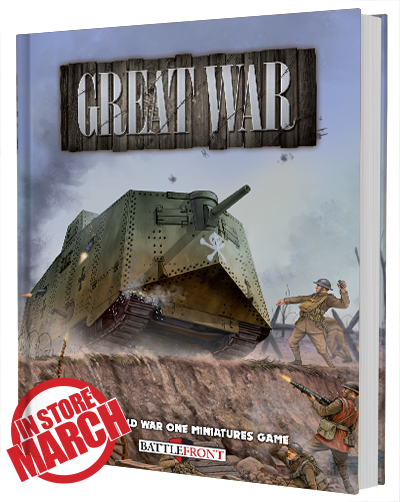 To celebrate the launch of Great War (in store 16 March) we have opened up our webstore so you can start placing your pre-orders now. To celebrate our return to this period of history we will also be having a Launch Sale. The sale will apply to everything in the store, with the exception of the Book, Army Deals and Unit Card Packs.

Whether you are looking to add some new units to your existing armies, or start a completely new one now is a great time to take advantage of the 25% Discount Launch Sale.
Enjoy!
Latest News From BoLS: