Geekery: 'Good Omens' – Satan thy Name is Cumberbatch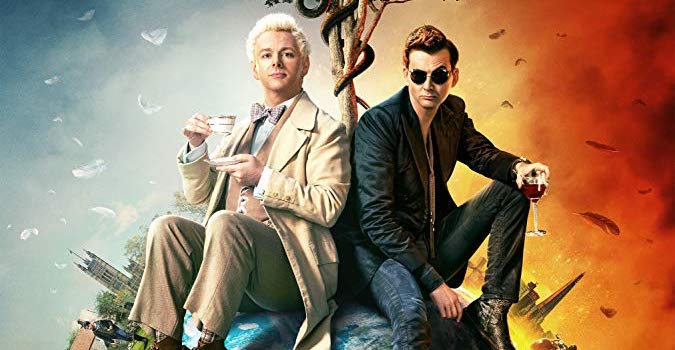 Neil Gaiman and Terry Pratchett's dark comedy about a demon and an angel try to fend off the apocalypse is coming to Amazon in May with a newly announced devil.

The beloved novel has been turned into a radio drama for BBC Radio 4 featuring the voices of Mark Heap and Peter Serafinowicz. Now it's getting the small screen treatment with a 6 part series directed by Douglas Mackinnon (Doctor Who, Sherlock). Author Neil Gaiman is showrunner and adapted the screenplay.
"A tale of the bungling of Armageddon features an angel, a demon, an 11-year-old Antichrist, and a doom-saying witch."
The cast that has been assembled is a who's who – Frances McDormand is God; Lourdes Faberes, Mireille Enos, Yusuf Gatewood are horsemen of the apocalypse; Derek Jacobi is Metatron; plus Michael McKean, Jack Whitehall, Miranda Richardson, Jon Hamm, Nick Offerman, and a bunch of BBC regulars.
The most recent news: Benedict Cumberbatch is playing Satan, the series is out May 31st, and here are the neat, animated opening credits: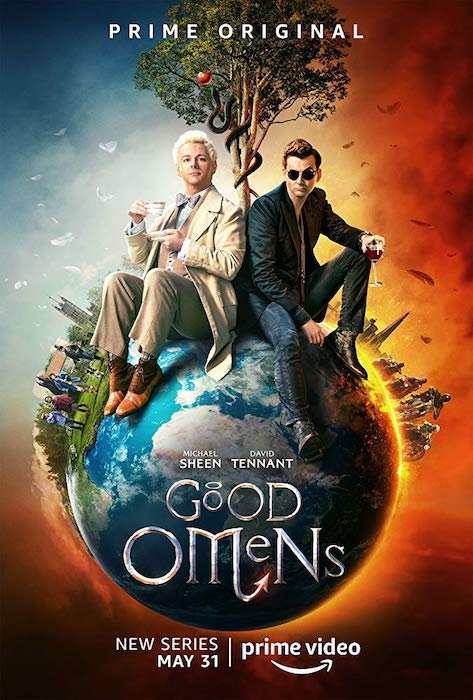 [mepr-active memberships="290601, 290602, 290603, 290604" ifallowed="hide"][/mepr-active]