Geekery: Netflix Round Up – All of the Marvel Shows Cancelled, Plus New Releases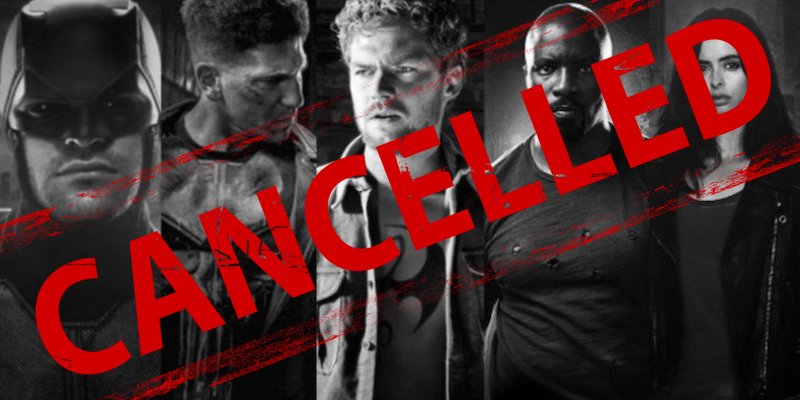 This week has been filled with news of cancelations, new show announcements, and trailers for up and coming projects. Take a look at what the streaming service has in store for subscribers – and what's going away.

Bad – but expected – news first: Jessica Jones and The Punisher have been officially cancelled. The news dropped on Deadline:
"Marvel's The Punisher will not return for a third season on Netflix. Showrunner Steve Lightfoot, the terrific crew, and exceptional cast including star Jon Bernthal, delivered an acclaimed and compelling series for fans, and we are proud to showcase their work on Netflix for years to come. In addition, in reviewing our Marvel programming, we have decided that the upcoming third season will also be the final season for Marvel's Jessica Jones. We are grateful to showrunner Melissa Rosenberg, star Krysten Ritter and the entire cast and crew, for three incredible seasons of this groundbreaking series, which was recognized by the Peabody Awards among many others. We are grateful to Marvel for five years of our fruitful partnership and thank the passionate fans who have followed these series from the beginning."
It sounds like Jeph Loeb – who had been in charge of the Netflix Marvel Universe – has a tie to Hulu, so keep an eye out for new announcements as the Fox merger progresses. I wouldn't expect any of the teams assembled for the existing shows to reboot what we saw on Netflix, though. Jon Bernthal is already set to join New Line's The Sopranos prequel movie, and Mike Colter has signed up for a new CBS show; others have already moved on to other projects.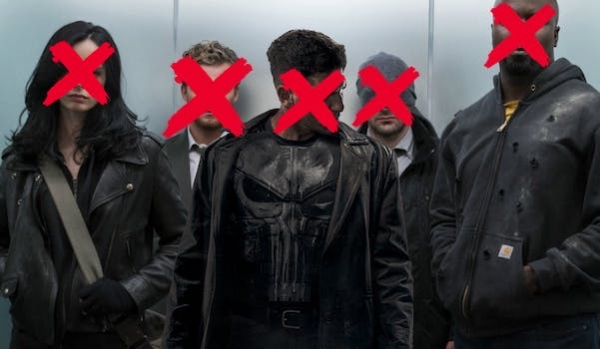 If you were a fan of MTV's Liquid TV back in the day, this new David Fincher and Tim Miller (Deadpool) led anthology series will be of interest. Love Death + Robots is a collection of 18 animated short stories that premiers on March 15th. From the press release:
"The full roster of stories will cover a variety of adult topics including racism, government, war, free will, and human nature. The anthology collection spans the science fiction, fantasy, horror and comedy genres and each short has a unique animation style: from traditional 2D to photo-real 3D CGI. The creators were assembled for a global calling for best in class animators from all over the world including artists from France, Korea, Hungary, Canada and the US among others. The series draws inspiration from the eclectic and provocative comic book material from the 1970's that influenced both Miller's and Fincher's formative interests in storytelling."
Netflix and Hasbro have partnered with Rooster Teeth to bring War For Cybertron to the service. It's an all-new original series that will launch in next year – it has a new animation style that presents the Transformers in a way fans have never seen them before. John Derderian, Director of Anime for Netflix, had this to say about the new series: "In this Transformers origin story, we will explore the expansive universe of Cybertron in a way that audiences have never seen before – to the delight of both existing fans and those coming to the franchise for the first time. The Transformers brand is a global phenomenon and we are thrilled to partner with Hasbro, Rooster Teeth and Polygon to bring this exciting new series to our members around the world on Netflix."

Peter Dinklage will star in Last Sons of America – based on the BOOM! Studios graphic novel by Phillip Kennedy Johnson and Matthew Dow Smith. The official synopsis:
Subscribe to our newsletter!
Get Tabletop, RPG & Pop Culture news delivered directly to your inbox.
In the not too distant future, Americans are no longer able to conceive and children have become a valuable commodity around the globe. Brothers Jackie and Julian (Dinklage) are operating as adoption agents in Colombia, securing deals with families willing to give their children up for a presumably better life in America. When the brothers suddenly find themselves with their backs against the wall, Jackie makes a grave mistake that sends them spiraling into a dark mystery at the root of their world's status quo; a mystery much darker than they might be able to bear.