The Daemon Engine is back with a new gift from the future of the Grimdark. Check this one out and help GW light the way forward!
I think someone loves braziers, and matches, because this guy needs them both.
HAVE YOU SEEN THE COUNTDOWN FROM THIS HAARKEN WORLDCLAIMER GUY, MORTAL? SEEMS LIKE IT'S LEADING UP TO SOMETHING PRETTY COOL, EH?  SOMETHING SOME INGENIOUS DAEMON ENGINE MIGHT BE TEASING…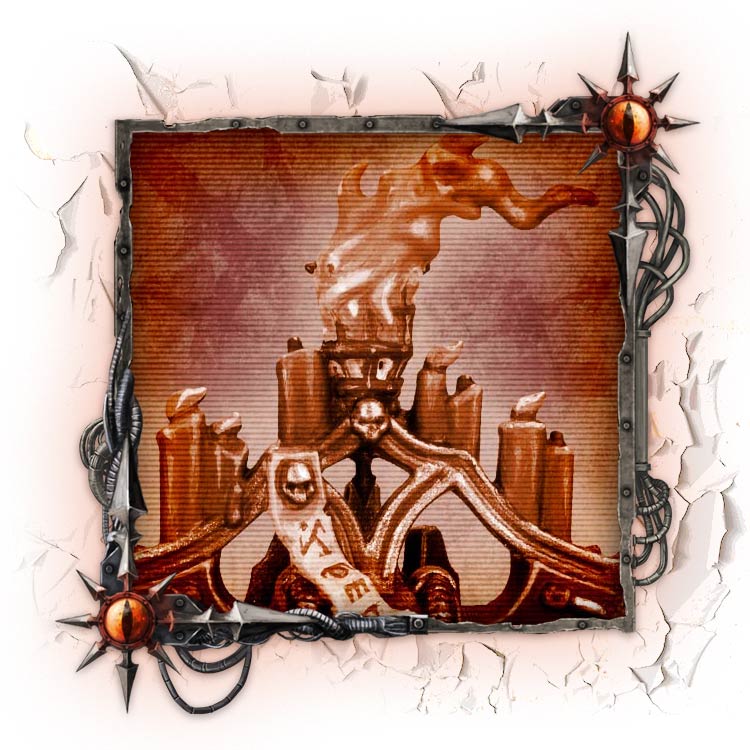 With the two ronded cables coming up from the bottom, this looks like a Chaos Backback, or something that goes up top an important model.
My guess is that this is either for some devout, or corrupted model. Something like a Dark Apostle, leader of Possessed, or some other type of support character.
There is a lot of similarity here between the dripping in candles and devotionals we see on the Lord of Possession: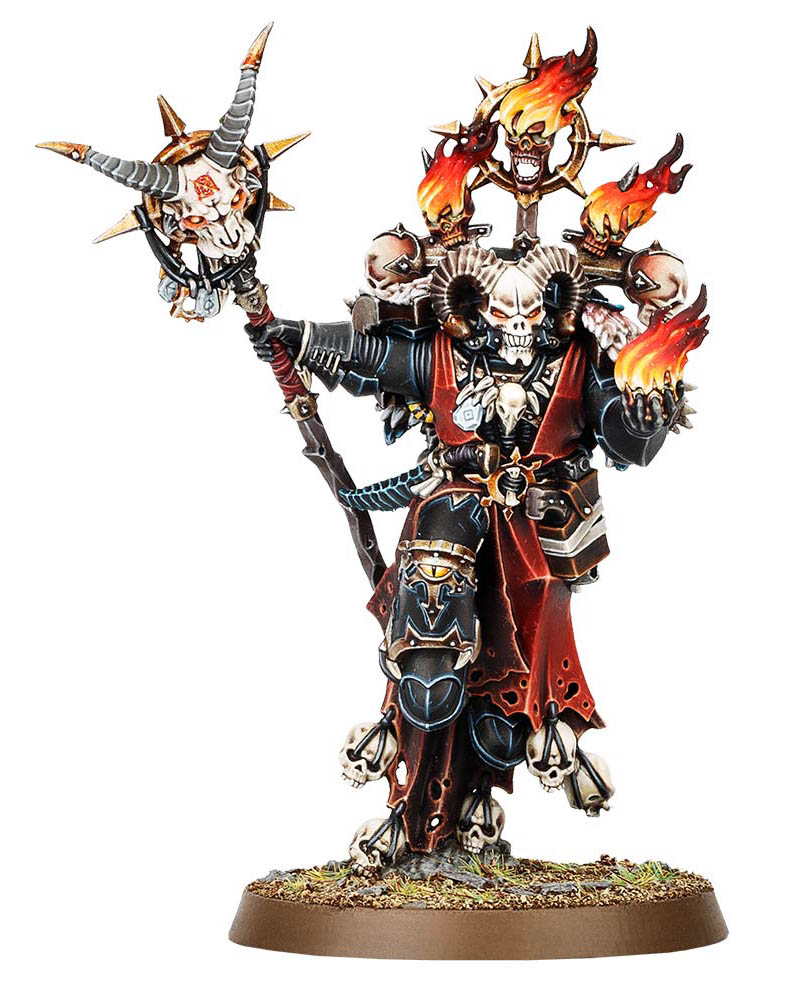 Now let's look at the back of the current Dark Apostle's backpack. Hmm, those two cables line up pretty well with the teaser, as well as being covered in devotional scripts…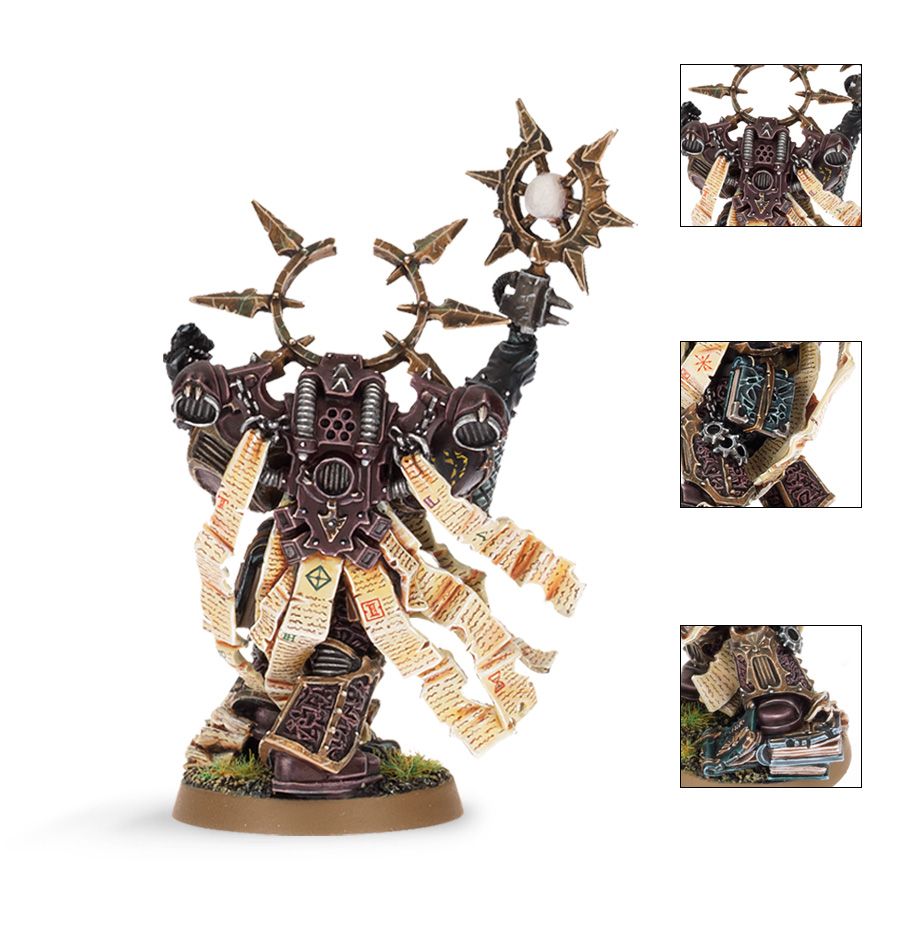 Another thing to consider is the Dark Apostle is currently a Finecast model, and you know how GW prioritised those for replacement.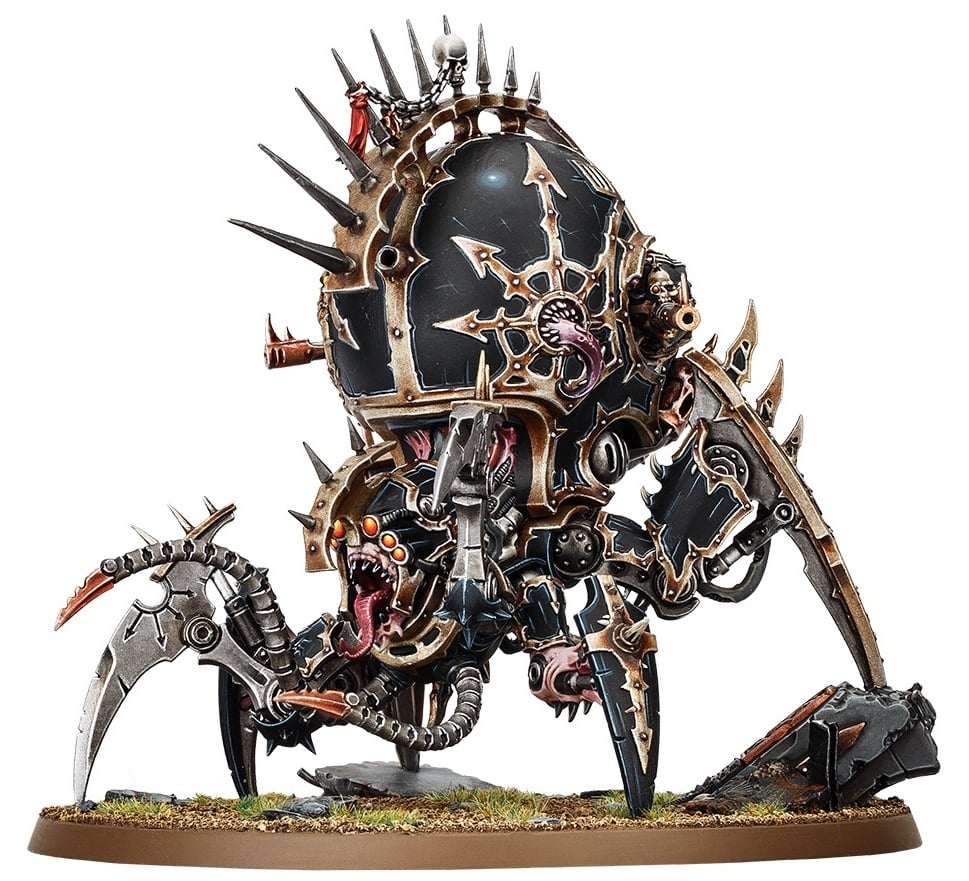 On the other hand the obvious reference to INGENIOUS DAEMON ENGINE, may mean this is an optional top-option for the Venomcrawler or another unseen CSM construct.  Hard to say that zoomed in.
 What do you think? New Dark Apostle? New Daemon Engine option? Or something new entirely?