GW Daemon Engine: Connection Established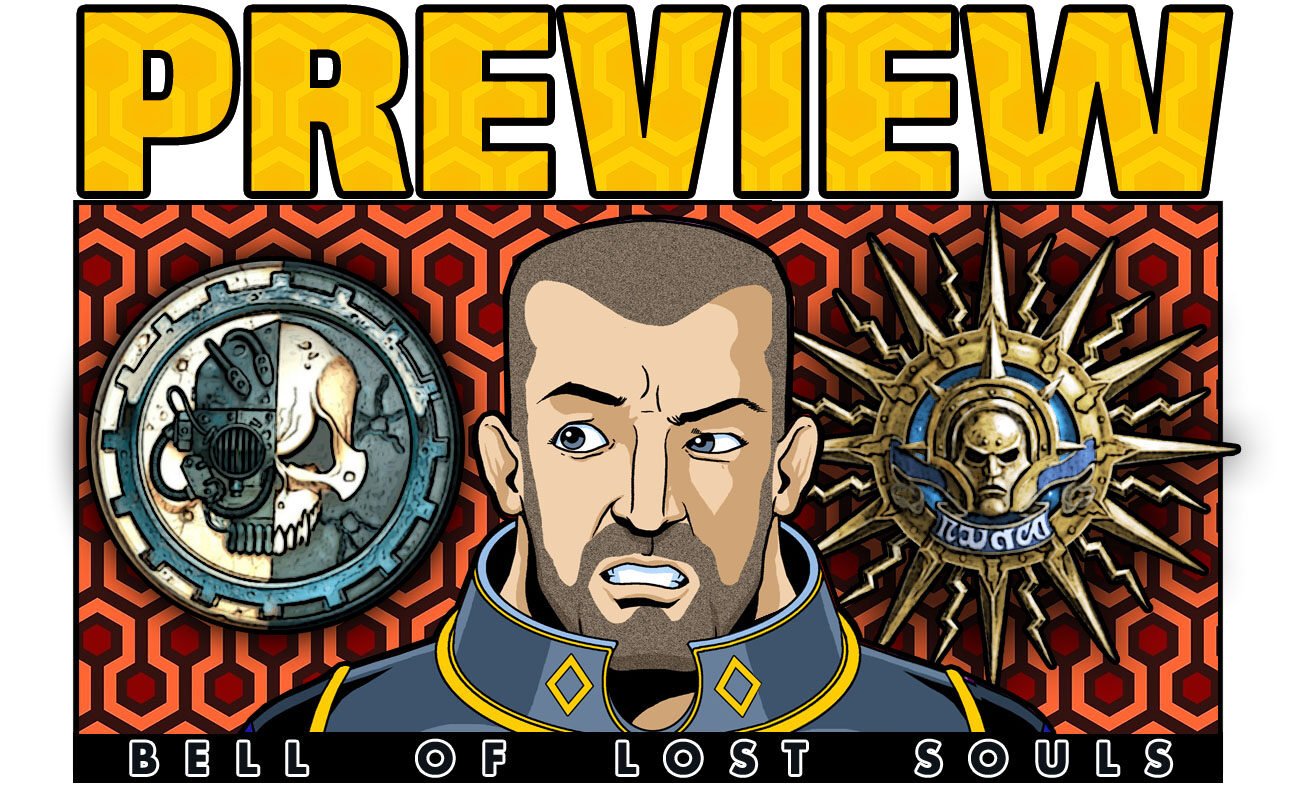 The Daemon Engine has another message from beyond space and time – and this one is all about connecting the dots.
Once more into the breach with the Daemon Engine and it's visions from the future. Based on this new image I have a funny feeling the Venomcrawler isn't the only new spider-like vehicle heading our way…
THIS IS ALMOST IT, MORTAL! MY PLANS ARE CLOSE TO BEARING FRUIT. ALL I NEED IS FOR YOU TO LOOK AT THIS SNEAKY PEEK OF AN UPCOMING MODEL…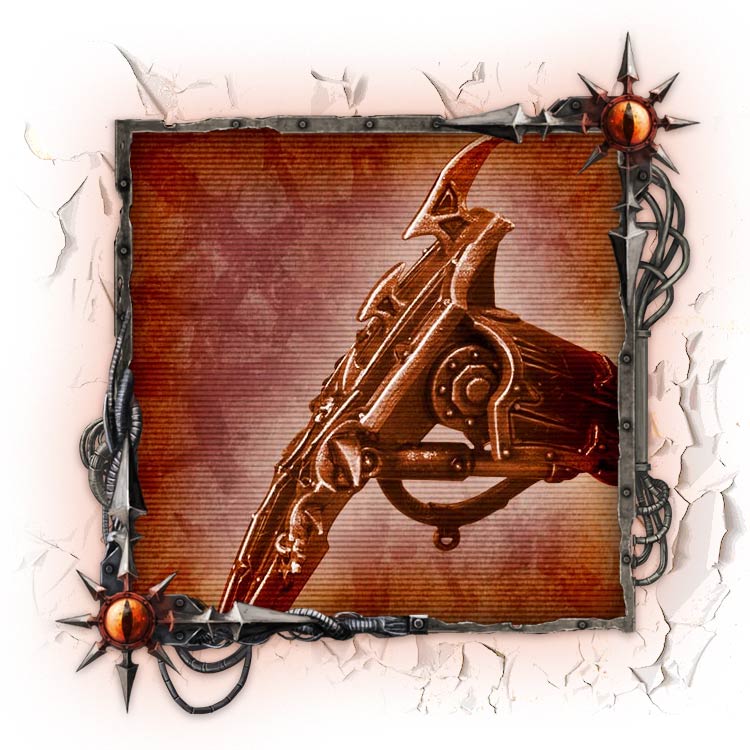 Alright, I know what you're probably thinking. So here's the Venomcrawler for comparison: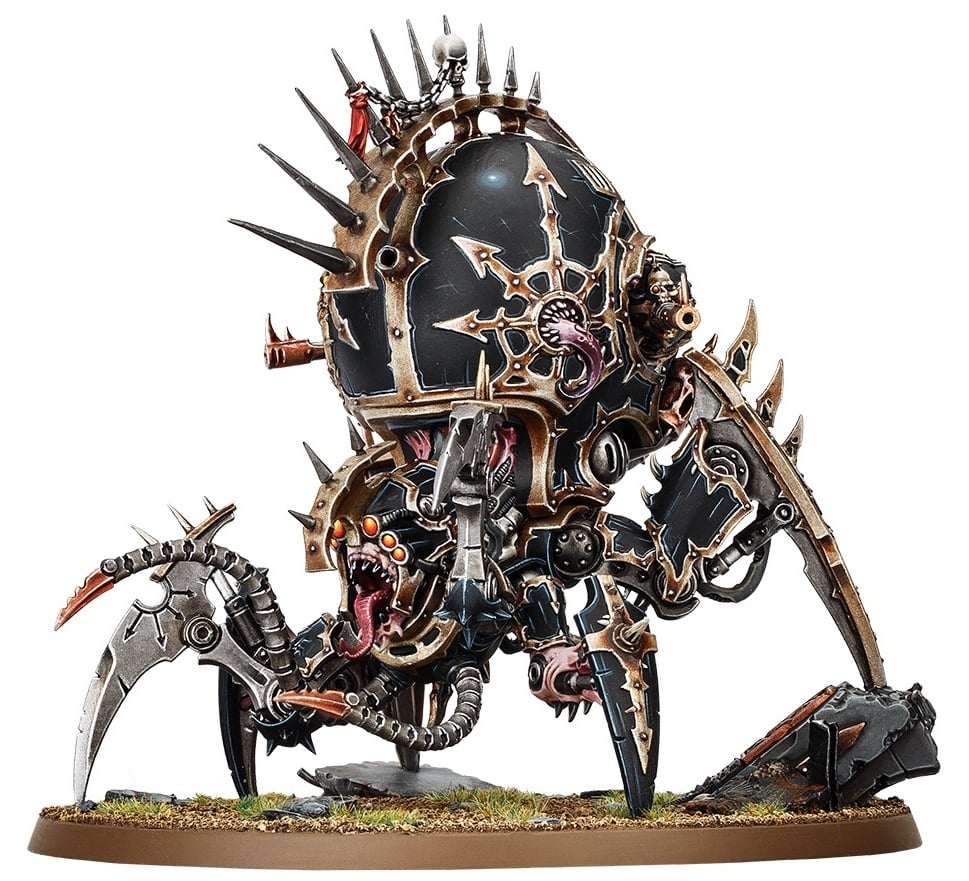 Yeah – those joints sure do look similar, right? However, let's not forget this preview from earlier: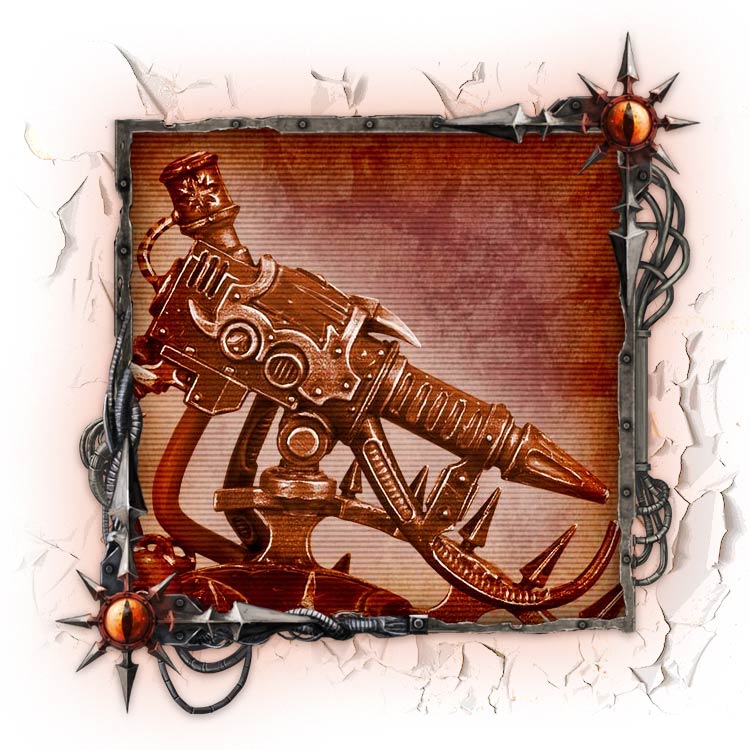 At the time we speculated that this could be a part of that same kit. It could be an alternate build for the Venomcrawler or an entirely new kit. Based on the teaser today, it's looking more like an alternate build option. Why? Well look at the blade/fins on the Venomcrawler and compare those to the Daemon Engine image today. They ARE different: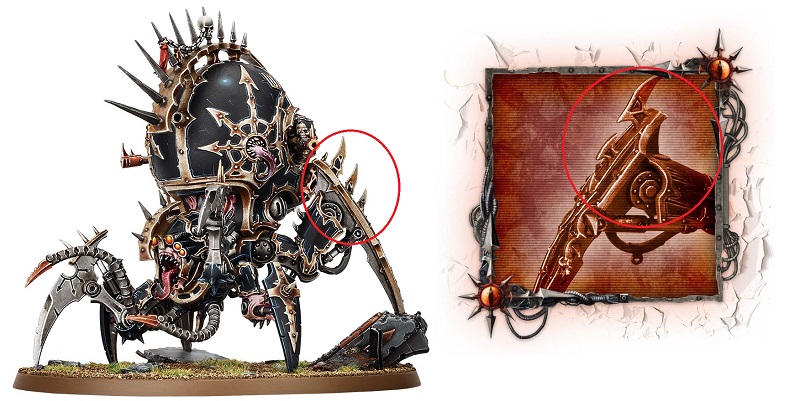 Again, these subtle difference mean SOMETHING else is coming alongside the Venomcrawler. The alternate weapon option and the alternate leg-plate with blade/fins are all pointing to the kit being a "combo" kit that you can build at least two different versions from. I wouldn't be shocked if there was a head swap somewhere in there, too.
Subscribe to our newsletter!
Get Tabletop, RPG & Pop Culture news delivered directly to your inbox.
This Chaos release really has our creative juices flowing! Bring on the chaos and let's get this party started!
What do you think we're looking at today? Let us know your best guesses in the comments below!