GW Daemon Engine: WITNESS ME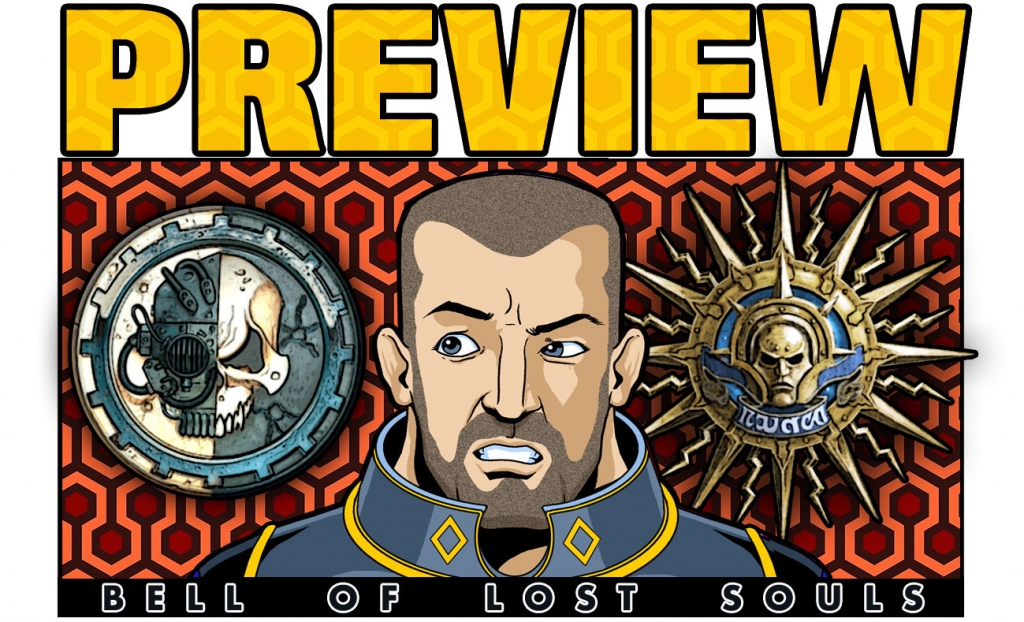 Our favorite Daemon Engine is back with a new teaser – and this one looks straight off the Fury Road!
And here I thought the Orks from Speed Freeks were the only ones who watched Mad Max but apparently Chaos is into awesome action moves, too. This latest Daemon Engine teaser has me feeling all shiny and chrome!
YOU KNOW, MORTALS, WHEN A WARPSMITH BOUND ME TO THE RUMOUR ENGINE IN A VILE FUSION OF DAEMON AND MACHINE, I INITIALLY WASN'T SUPER JAZZED ABOUT THE IDEA, BUT THIS HAS ACTUALLY BEEN PRETTY COOL. LIKE, CHECK THIS OUT.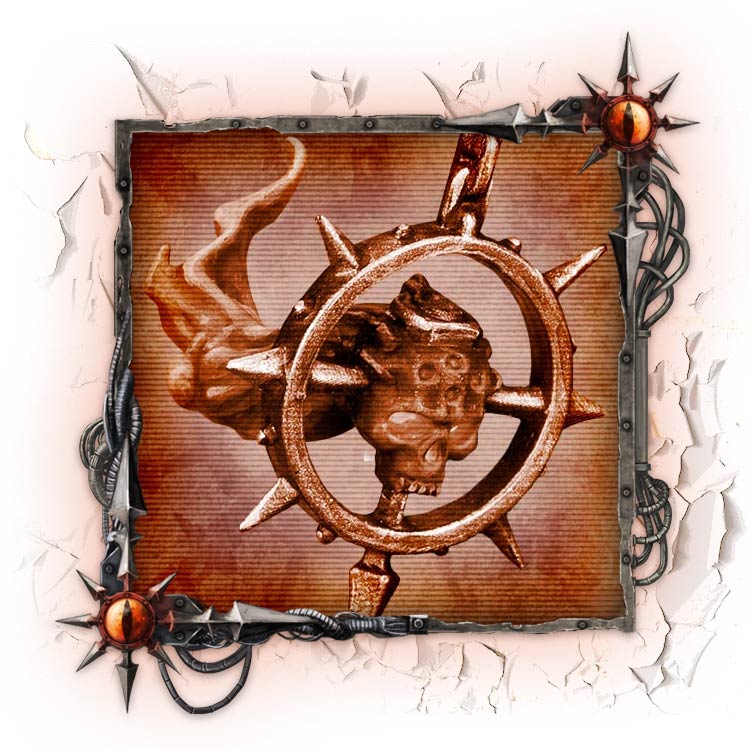 Clearly we're looking some type of Chaos Icon – I get that. But it looks like it was inspired by the steering wheels from Mad Max:
Looking closer at the image, this Icon appears to be hanging off something else as opposed to being a spike off the ground or on a banner pole.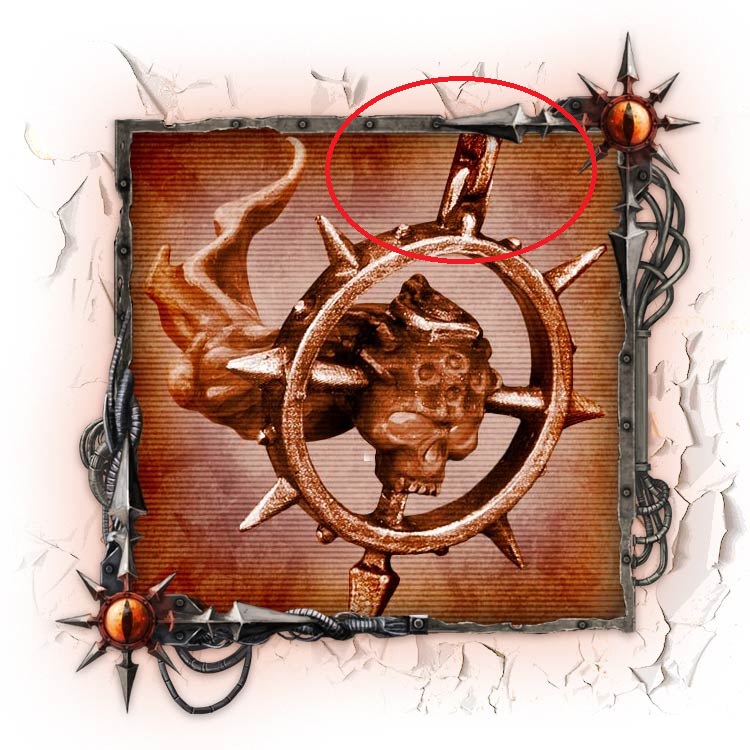 Further more, that skull has 4 drill holes in the forehead and appears to either be flaming or smoking. It's almost like a censer for incense:
We know the Master of Possession is rolling out soon maybe he's getting a few more friends along the way like the Dark Apostle awhile back – who knows what else the Chaos forces are mustering!
Subscribe to our newsletter!
Get Tabletop, RPG & Pop Culture news delivered directly to your inbox.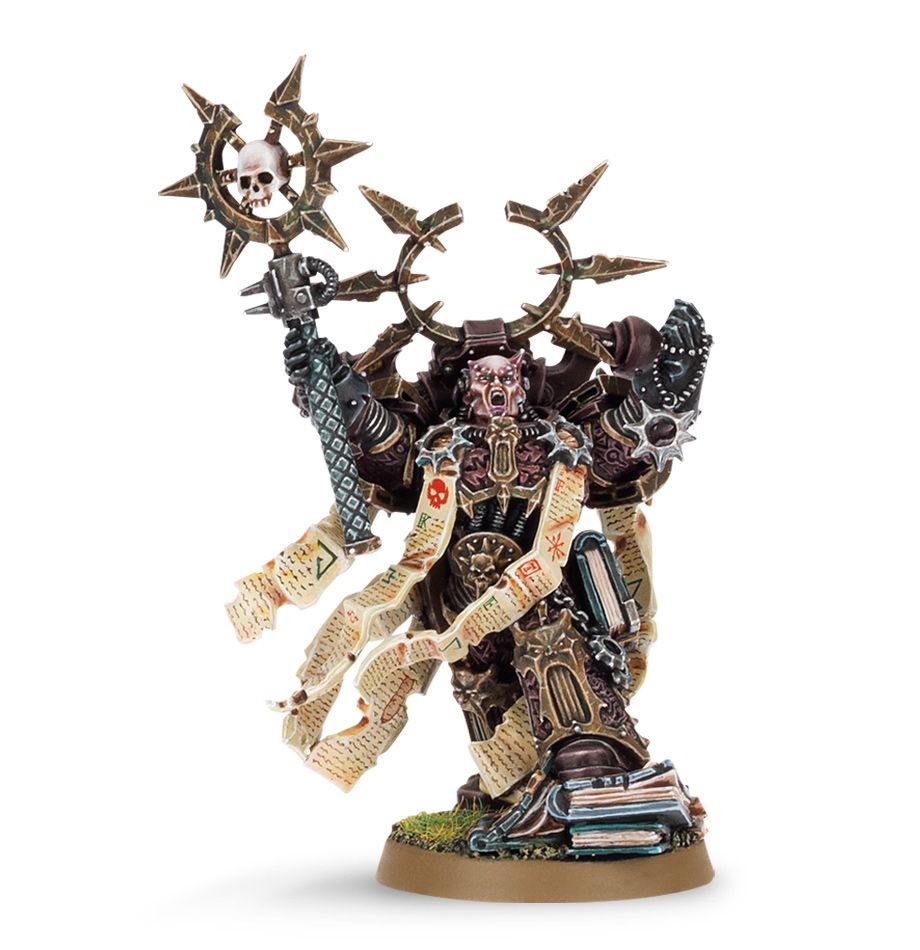 So what can this be for? That's for you to guess in the comments! Let us know if you think this is for a Dark Apostle type or could this be part of a new chaos vehicle?
Appease the Daemon Engine – take a guess!
Latest News From BoLS: