It's Tuesday which means it's time for a new Rumor Engine from Games Workshop. Take a look and see if you can figure out what we're all seeing!
I hope everyone has their thinking cap on for this one and if you don't you might want to swap it out for a hard-hat because this one is clearly industrial equipment of some kind. I hope you're in your steel-toed boots – for safety reasons of course!
Hmm… whatever could this week's Rumour Engine be? Any ideas?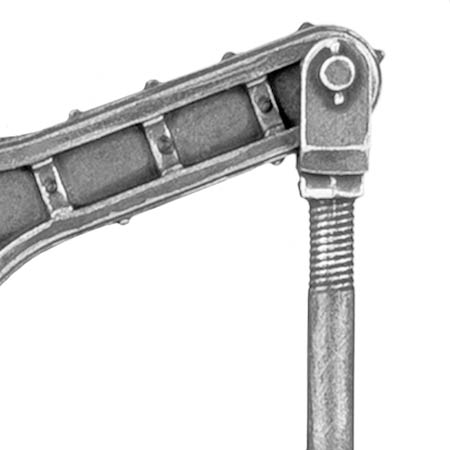 Very odd but it looks like some type of threaded piping – like the kind used for drilling for natural gas or oil – attached to a pin-joint of some industrial "thing" that is probably connected to an even larger machine.
Now, that threaded pipe could also be used to help stabilize an even larger machine – perhaps an artillery piece or something of that nature. It's hard to say because we don't have a true sense of scale. But it is intriguing none the less! The fact that this object is threaded and has a sort of reinforced beam means that what ever made this was at least moderately technologically advanced. Does that mean it's 40k instead of AoS? Probably. But you never know!
Have you worked with large-scale drilling machines? What does this look like to you? Perhaps GW is just teasing out more accessories for their Sector Imperialis terrain. We're not ruling anything out just yet.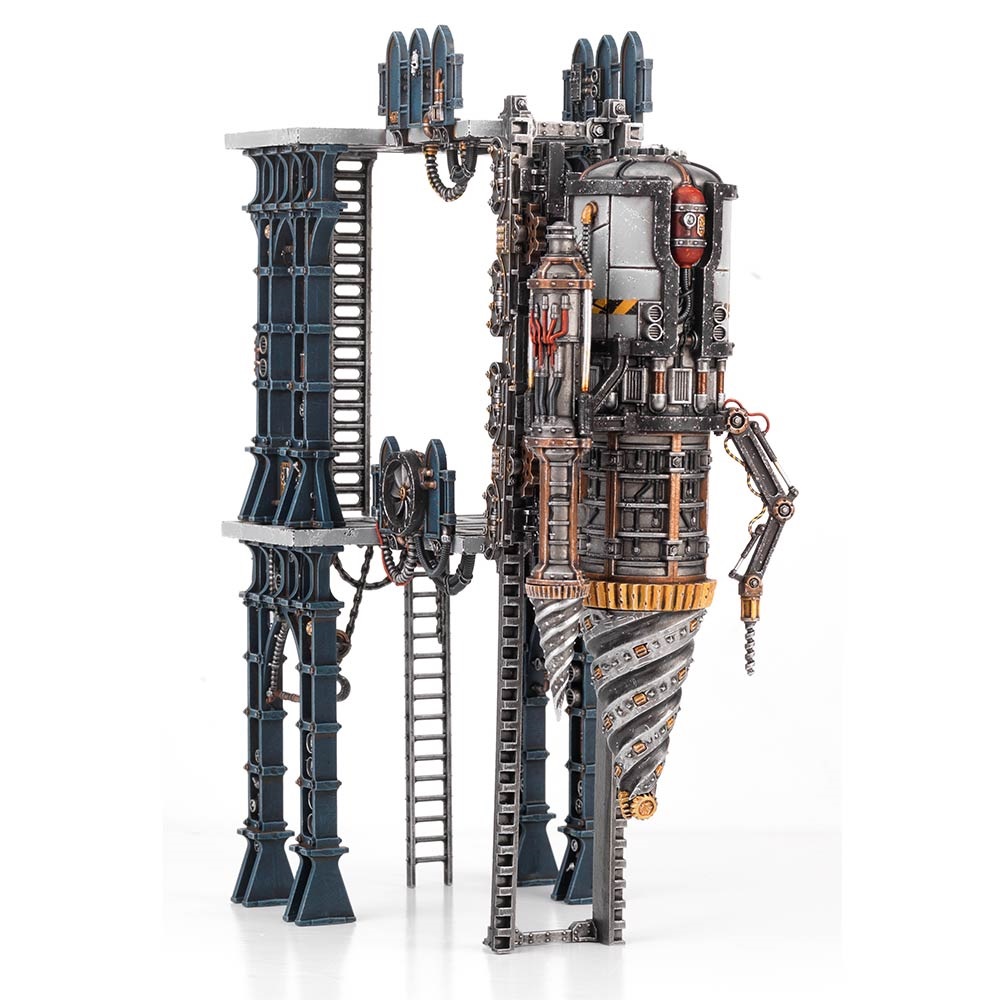 The Genestealer Cult DID just get a massive drill. Maybe another faction is getting in the drilling game as (oil) well…
What do you think this is a bit for? Let us know your best guesses in the comments!