Book Eight of the Horus Heresy campaign series has been revealed along with the Primarch of the Blood Angels. Get ready for the daemonic invasion into the Horus Heresy!
It's been a long time coming but daemons are making they way into the Horus Heresy with Malevolence. Get ready to fight back the chaos hordes along side the Angelic Sanguinius!
via Warhammer Community
Special Edition Sanguinius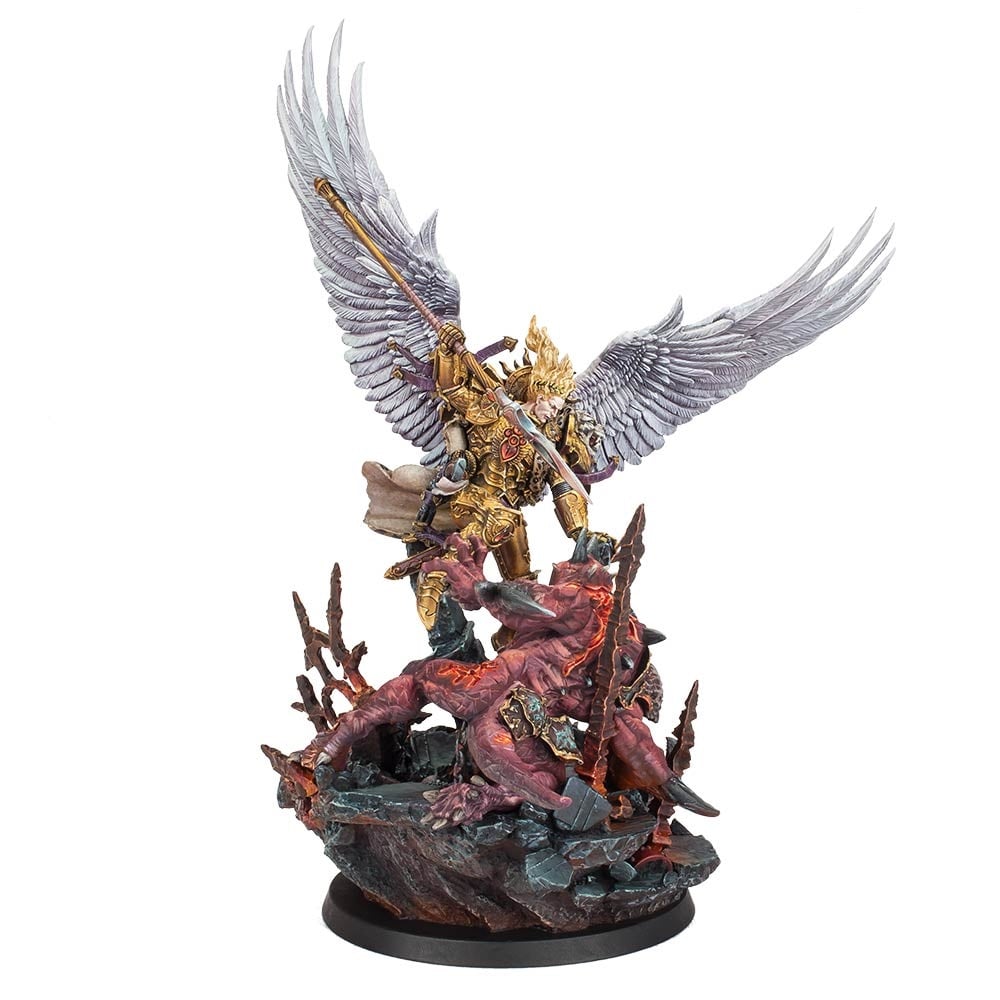 "This version of the model mounts Sanguinius upon a stunning display base, triumphant over a fallen Daemon in a scene that looks like something out of a stained glass window in an Imperial cathedral."
You could definitely say that: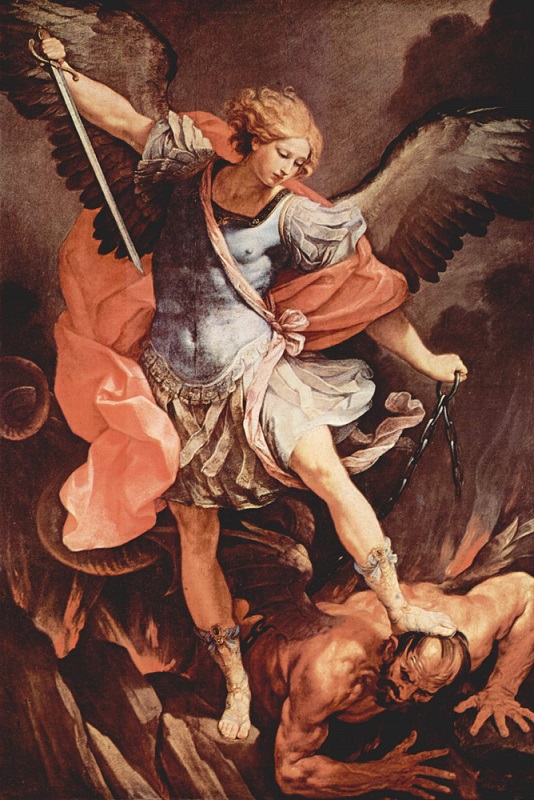 Michael and Satan, by Guido Reni, c. 1636
There's more than a few sources for this inspiration. It's kind of an iconic look of an Angelic figure standing over a defeated daemon. Quite fitting for Sanguinius. This alternate version of Sanguinius also comes with a different weapon option – the Spear of Telesto.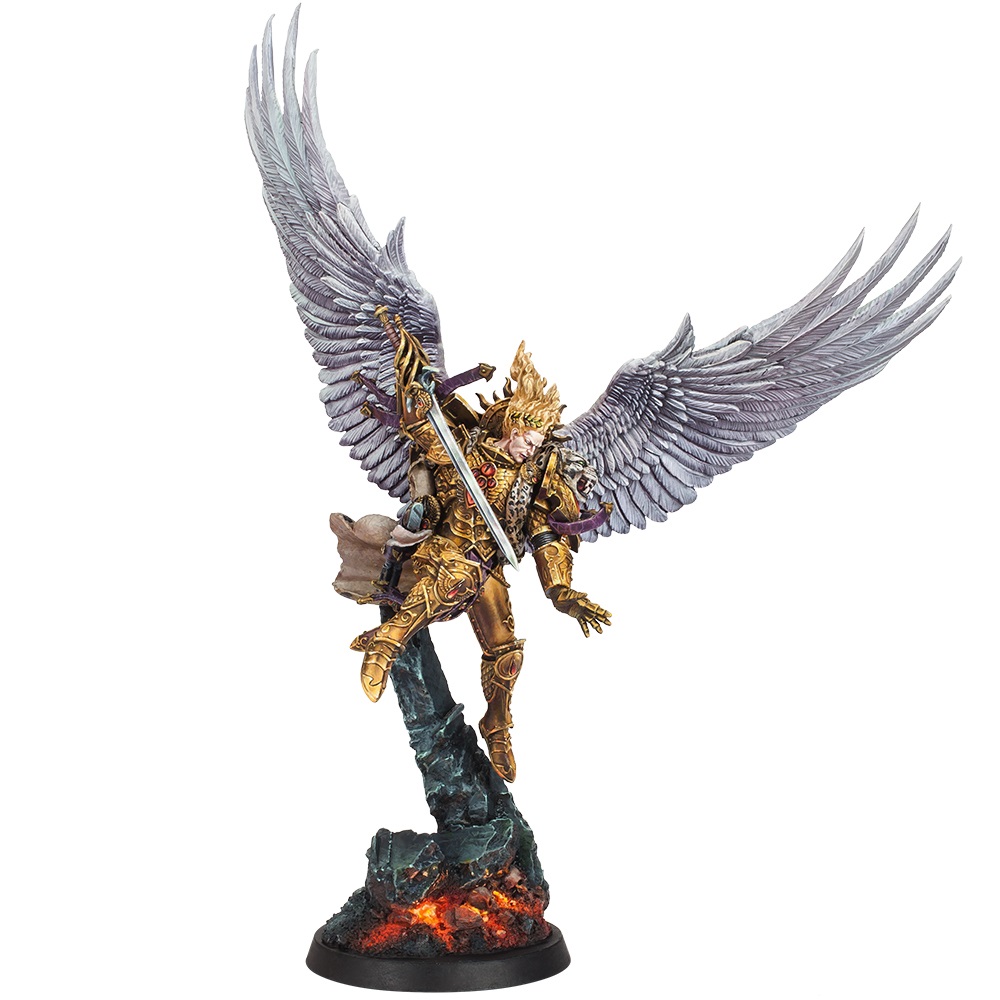 We also got a look at the new Malevolence:
Along with rules for Sanguinius in the book, it will also feature lots of other characters and rules for the Blood Angels and White Scars legions.
"Each of our Horus Heresy books so far has focused on specific factions in this way, bringing them to life with in-depth rules, lore and heraldry that allow you to imagine, collect and play with more diverse armies than ever before. Expect to see new champions, abilities, and unique units that truly reflect the martial character of these Legions."
There's also some bonus goodies in there for Alpha Legion fans AND a first look at Daemons in the Horus Heresy!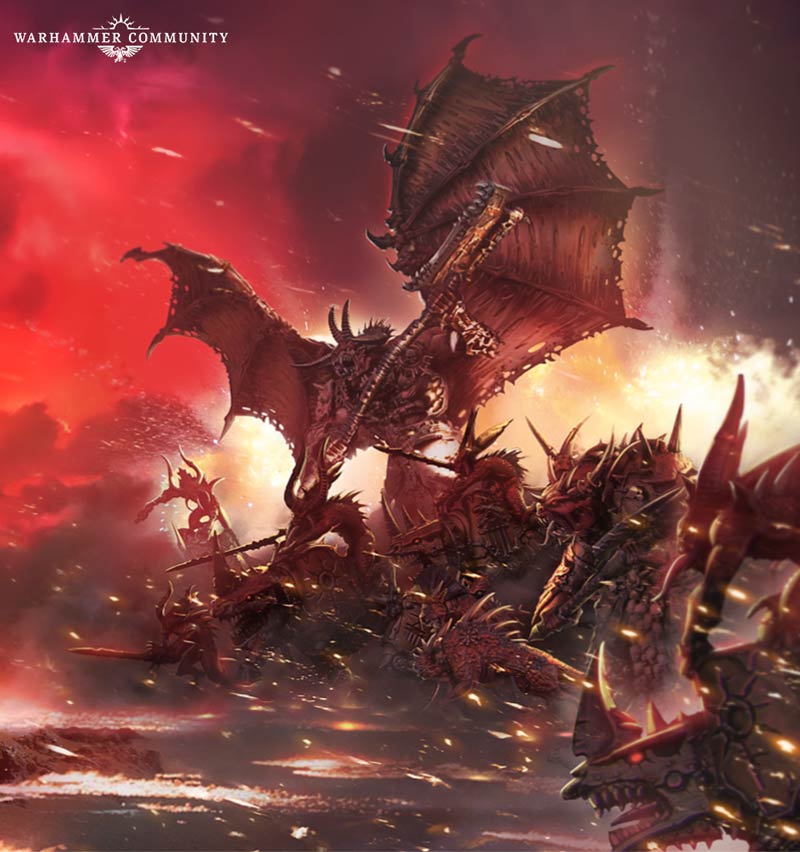 "Malevolence would be huge if it was just about the Space Marine Legions – but it also sees Daemons enter the fray in full for the first time. We're talking full-scale incursions – tides of hellspawn pouring forth from open wounds in reality. On the tabletop, this means a full army list that lets you bring daemonic forces to the Horus Heresy – so if you've got a Daemon collection, you can now use them in three major games systems! Not bad, eh?"
It was only a matter of time. This book is really going to shake things up for the Horus Heresy. I'm very curious to see how the daemonic army list works out – and how it will perform on the tabletop.
There's lots more on the way from Games Workshop and Forge World this weekend at the Horus Heresy Weekender – stay tuned!