As the Horus Heresy Weekender winds down, we get a look at the new expansion for Adeptus Titanicus: The Doom of Molech, bringing new rules, new weapons, and new Titanicus Terrain.
Newly announced at the Horus Heresy Weekender, the Doom of Molech is another expansion/campaign book for Adeptus Titanicus that expands the game with a new suite of weapons, rules for a variety of new maniples, including an all-knight Maniple!
The Doom of Molech allows you to experience war in the Horus Heresy on a new scale. This has always been a huge chapter for the Age of Darkness – a war that would dwarf even the earth-shattering conflict between the Legions that came before it, as Titans, Knight households and more joined Horus's rebellion.

The Doom of Molech campaign book allows you to fight these battles for yourself, with lore and campaigns that bring the conflicts explored in Black Library's Vengeful Spirit to life in sumptuous detail. Meanwhile, rules for a variety of Titan Legions offer you even more tactical choice. There's even the option to field an entire army of nothing but Knights for maximum gallantry – particularly fitting, as Molech was where the most infamous of Traitor Knight Houses, Devine, would reveal the depths of their perfidy and turn upon their allies.

In the long run, there are some exciting new kits on the way. With all the plastic Warlord and Reaver weapons soon to be available separately…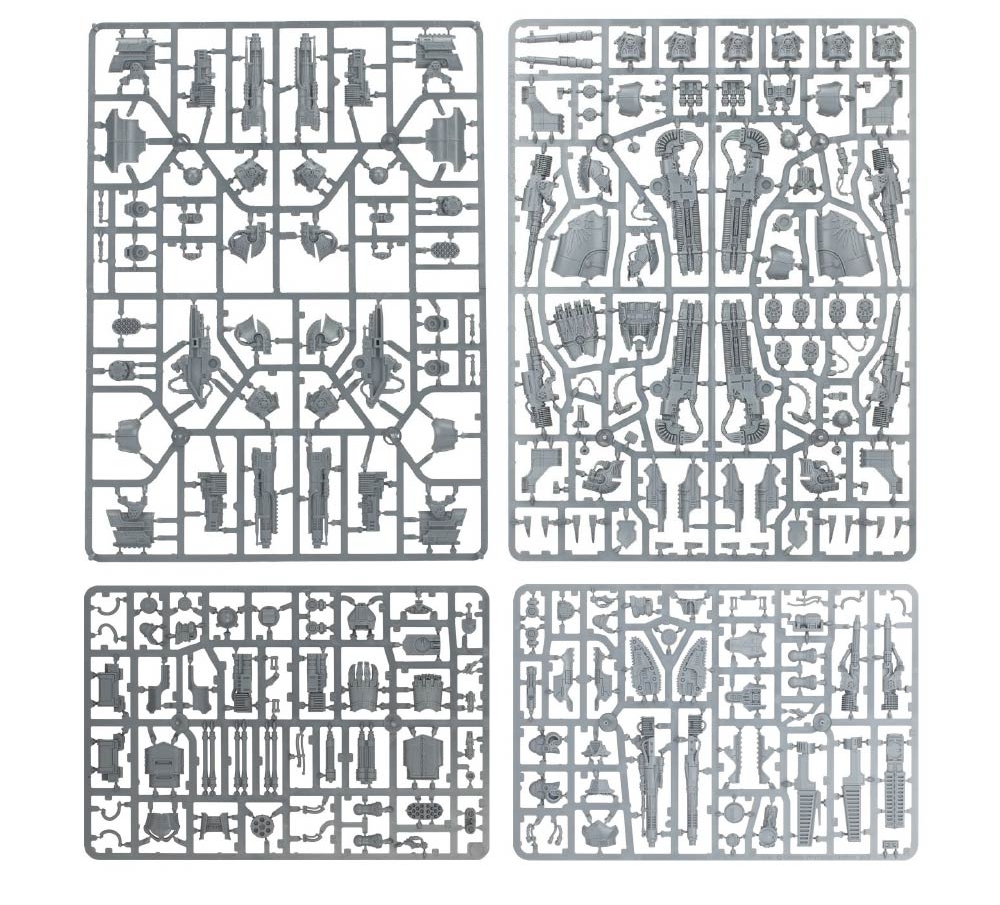 You'll also be able to grab some new upgrade sets which feature weapons like the Mori quake cannon and warp missiles:
But that's not all–you'll also be able to get your hands on two new terrain boards for Adeptus Titanicus:
And alongside that, you'll also get some sweet new spires that you can pick up to put atop your Setor Imperialis buildings, making your games of Titanicus reflect the gothic splendor of the worlds that are soon to be destroyed by Titanic conflict.
Enjoy, Princeps!