RPG: Harassment Roils the Industry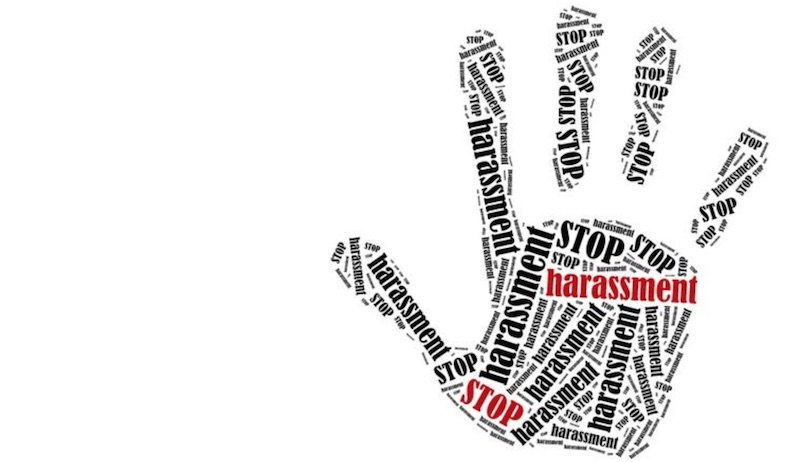 Allegations of harassment and abuse have rocked the TTRPG community over the last two weeks, with multiple companies speaking out against abuse and sexual harassment in general –  and serial abuser, Zak Sabbath in particular.

Over the last two weeks — which is really several years; it took multiple allegations from a few very specific people speaking outside of it to shine light on the years of accusations from other people within the community — allegations of harassment and abuse involving Zak Smith (aka Zak Sabbath) have started a wave of housecleaning in the RPG community. Official statements from several companies, sites, and communities are cropping up alongside many other survivors coming forward with their own stories of abuse by others in the community.
In short, it's been a harrowing last two weeks. Here's what's going on. First for context, this kicked off on February 10th with a statement from Mandy Morbid, Smith's ex-partner — and we'll go ahead and put up a pretty hefty CW for abuse, sexual assault, and more. This account is pretty chilling.
Here's a small excerpt from the statement, which gathers the stories of Morbid, and two other women whom Smith targeted.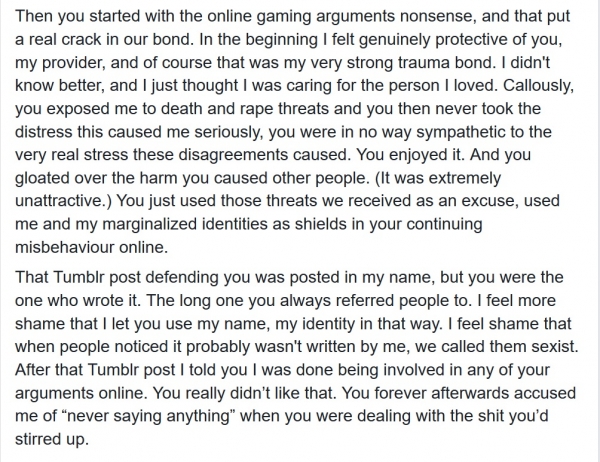 And in the days following another ex-partner, Vivka Grey, came forward with her own experiences — again, content warning for that link — adding even more weight to the accusations against Smith. All this to say, the accusations against Smith seem fairly credible, even from the most skeptical of lenses. It should go without saying that the Bell of Lost Souls staff stand behind Mandy Morbid, Vivka Grey, and the countless others harmed — including many in the community who had been warning of this behavior well in advance of these most recent allegations — but we're going to say it anyway.
In response to these women's statements, we're seeing supportive comments and actions from prominent figures as the roleplaying game community starts to face the problems in its house.
To all D&D fans,

We spent the last week listening and learning from the D&D community.

Zak Smith, along with many others, was engaged by Wizards to provide feedback on D&D Next, the playtest which evolved into D&D fifth edition. We have not contracted with him since, and regret our choice to do so in 2014. Because of that, we are removing Zak's credit from future physical printings and digital versions of the Player's Handbook.

We applaud how the D&D community supports one another and fully support the planned Dungeon Masters Guild bundle raising funds to donate to RAINN (Rape, Abuse & Incest National Network). The bundle is live now and we will be amplifying it going forward!

Subscribe to our newsletter!

Get Tabletop, RPG & Pop Culture news delivered directly to your inbox.

We are grateful to be a part of this wonderful community, and we thank you for your passion. We remain committed to working with and learning from you, the D&D community. You may always share your comments and thoughts with us on our social media platforms and we are setting up an email address at [email protected] to receive feedback.

Sincerely,
The D&D Team
Many fans are decrying this as too little, too late — stating that the allegations of Smith had been widely known, but ignored at the time of Smith's hiring — as seen in this screenshot that has been making the rounds of late, coming out before WotC's official statement.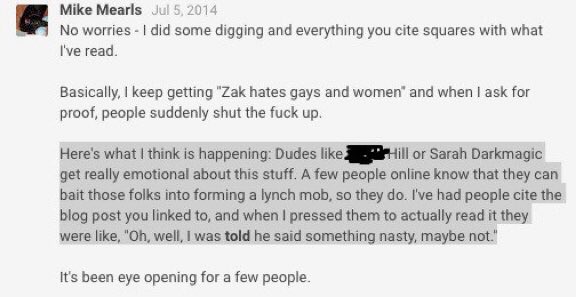 However, as of this writing, Smith's name (as well as the names of other special consultants) has been removed from the credits of the digital copy of the core rules on D&D Beyond, and will be removed from future printings of the books as well. And the RAINN bundle in the Dungeon Master's Guild is seeing all of WotC's earnings go to RAINN.
Gen Con, has issued two different statements:
We have received several requests lately for comment on a specific individual in the tabletop community. Our Policy Team decisions are confidential, but the matter has been investigated. Gen Con does not condone harassment or abuse in any form. (1/2)

— Gen Con (@Gen_Con) February 14, 2019
Gen Con is a world-class event, and we are dedicated to providing a safe, welcoming environment for all attendees. Our full Code of Conduct & Anti-Harassment Policy can be found on our website: https://t.co/xHJey54ssg. (2/2)

— Gen Con (@Gen_Con) February 14, 2019
The gist of this first was basically that they have conducted a confidential investigation, but stopped short of coming out and saying that Smith was banned from their convention — though industry insiders reported on good authority that he had  been.
I have it on good authority that Gen Con has banned Zak. They ban people all the time for various things, and they just inform the guilty party and move on. They don't plan to change that policy here, but it's absolutely clear to me that Zak is not welcome at the show.

— Matt Forbeck (@mforbeck) February 18, 2019
However:
This does not make me happy. If they can silently ban him they can silently unban him. This is a safety issue and transparency is key. In this situation they are choosing to continue to marginalize the marginalized, who cannot afford to guess he will be there or not.

— The Strix (@the_strix) February 18, 2019
And in light of community outcry, Gen Con has revised their statement.
Last week, we made a statement regarding our stance on abuse & harassment in gaming. Many of you told us it wasn't clear enough & we need to take a firmer stand. We heard you & want to be clear: Zak S is banned from attending. Read the complete statement: https://t.co/mCiydKwvCj

— Gen Con (@Gen_Con) February 21, 2019
Others around the community have come out with similar declarations.
But all of this underscores the damage that Smith and his methods have caused the community. These are actions that have destroyed careers, feelings of safety, and have done the work of turning the community against itself. Here's a thread about how Smith would target game developers that he had disagreements with and bring the community against them.
ZS's line with me was that my fans were conducting an anti-sex harassment campaign against him, and it was my responsibility "to the larger community" to defend him and to denounce and silence them.

— Vincent Baker ❧ Defund & Abolish (@lumpleygames) February 20, 2019
And this comes from a prominent figure in the Indie RPG scene — Vincent Baker is the designer of Apocalypse World, which if you've ever enjoyed a game "powered by the Apocalypse" you've seen the reach of this. Even he felt called out by Smith. As did many in positions of power, making it harder for survivors of abuse and harassment to come forward with credible stories. The roots of Smith's attacks run deep…
https://twitter.com/MaskedAlex/status/1095118973660741633
…but they also highlight the fact that it's not just the actions of one person that enable this. It takes a community. Especially when there have been multiple accounts from even the people that work with him.
And this is just from one person. If it were just one person, the damage in the community would be immense. However it's never just one person. In the wake of these announcements, more have come forward with accusations of abuse elsewhere in the community.
After the most recent Zak S. abuse accusations and the naming of other abusers/harassers in the RPG world, two new people have come forward with allegations of abuse at the hands of Matt Mcfarland (black hat matt) and further accuse his wife Michelle Lyons Mcfarland of covering up his abuses with her positions at IGDN the Indie Game Developer Network (President) and RPGnet (Moderator). On RPGnet in 2017 he was accused of raping a minor (16yr old) when he was in his 20s and was permabanned from that site, despite that serious accusation he continued to create kickstarters, write rpgs and attend conventions without community sanction. It is assumed that his employer, Onyx Path Publishing, quietly let him go but they never made a statement concerning Matt and he wrote or developed a few recent OPP books, including They Came from Beneath the Sea and Changeling the Lost 2E. His wife was just permabanned from that RPGnet as well because she "withheld information and otherwise not acted in good faith regarding the allegations made against her husband." Supposedly as President of IGDN she also stalled an investigation of an abuse complaint against her husband in that organization.

I learned of the allegations through Twitter and there are several threads and tweet storms that lay out the details:

https://twitter.com/frasersimons/status/1096918769908166656

https://twitter.com/PopCultOCD/status/1096749696033456128

https://twitter.com/HoldenShearer/status/1096830913105850375

https://twitter.com/CheyenneRGrimes/status/1096085470054924288

Text of 1st Tweet:
"Matt and Michelle McFarland are closing doors after abusing the trust of the IGDN, RPGnet and, I'm sure, many others. 3 victims have come forward recently regarding Matt's abuse and Michelle's enabling of it in positions of power. #AbuseIsNotAGame https://growlingdoorgames.wordpress.com/2019/02/16/shutting-down/ "
And indeed, growling door games has shut down as of the time of this writing, and Onyx Path Publishing has issued their own statement on the matter.
This is all just one tiny corner of the world going through upheaval. The entertainment industry in general is still reeling–running almost exactly parallel with this has been the revelation of a new wave of allegations against anime voice actor Vic Mignogna. Again, more new accusations lending their weight to years of credible reports.
There's a long way to go — and a lot of harm to heal from — but at least things feel like they're lurching steadily forward. But it takes the work of all the community to do it — Gen Con didn't issue their second statement until the Community demanded it. In short, we all have to be better, and set the expectation that those in power be better — or at least live up to their policies. It took years of speaking out against Smith to bring about any real change. There's still work to do, hopefully now there are more people to do it.
This article has a lot of sensitive and difficult material to go through. If you're feeling the urge to help — the RAINN bundle is a start. Support survivors and their work, and take care of yourselves, friends.