There is a new batch of pilots and ships heading to a tabletop near you. The Guardians of the Republic expansion is adding Jedi and Clone pilots on the side of the brand new Galactic Republic faction – come take a look at the new additions to X-Wing!
The Galactic Republic is a new faction joining Star Wars: X-Wing and they are getting some powerful Force Users and Clone Pilots in their ranks. Heroes like Obi-Wan Kenobi and Mace Windu are mounting up in their ships and taking to the stars to fight and they are bringing some new tricks and skills with them.
Today, we're taking a look at all the ship cards in the upcoming Star Wars: X-Wing Expansion Guardians of the Republic. Meet the new Delta-7 Aethersprite and the V-19 Torrent Starfighter!
Delta-7 Aethersprite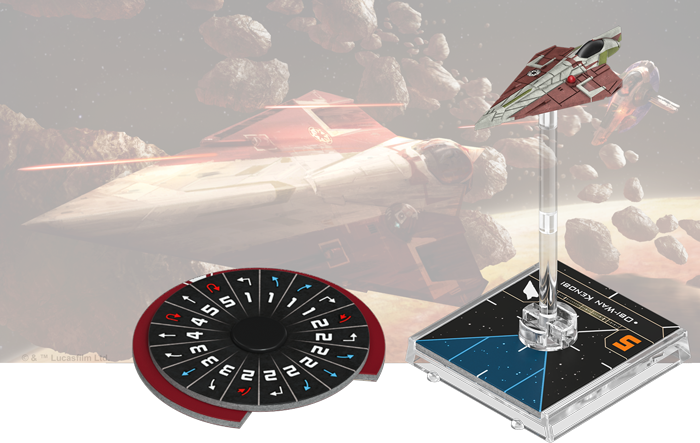 Many factions have Force-sensitive pilots, but none have as many as the Galactic Republic and none incorporate the use of the Force into the very design of their starfighters. The Delta-7 Aethersprite can make even an anonymous Jedi Knight's Force powers more pronounced, allowing them to perform actions that would be impossible for other pilots. Already capable of a wide range of actions, the Delta-7's Jedi pilots can spend a Force charge to perform a new purple evade action. Better yet, the Delta-7's Fine-Tuned Controls give them the power to spend a Force charge to perform a boost or barrel roll action after they fully execute a maneuver.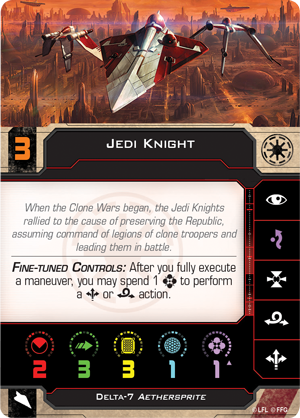 This ship introduces the new purple maneuver. These maneuvers cost a Force Token to activate and are still actions. So if you are going to opt to use the purple Evade, you better have a really good plan to follow-up with that option!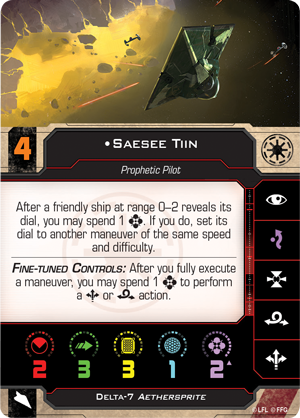 The Delta-7 also has Fine-Tuned Controls that help it's Jedi Pilots take advantage of it's maneuverability. Being able to boost or barrel roll after an action is very useful. Just remember – you can't do the same action twice.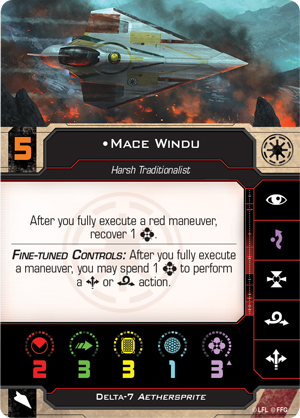 Some pilots, like Mace Windu, won't be hurting for Force Tokens however. You can use those to manipulate your focus results as well as give yourself some extra maneuvers.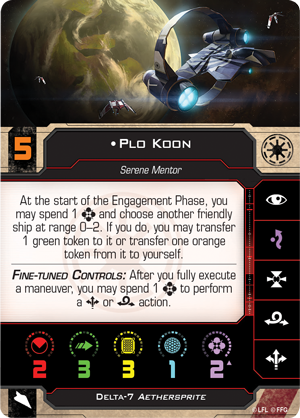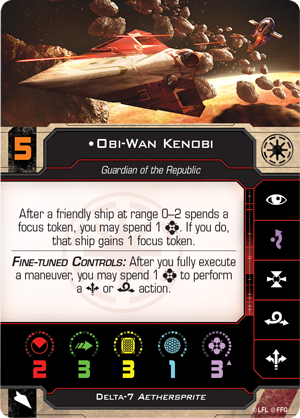 The Delta-7s can also make for some great support ships as well. Both Obi-Wan and Plo Koon are good at helping their wingmates out with token manipulation.
V-19 Torrent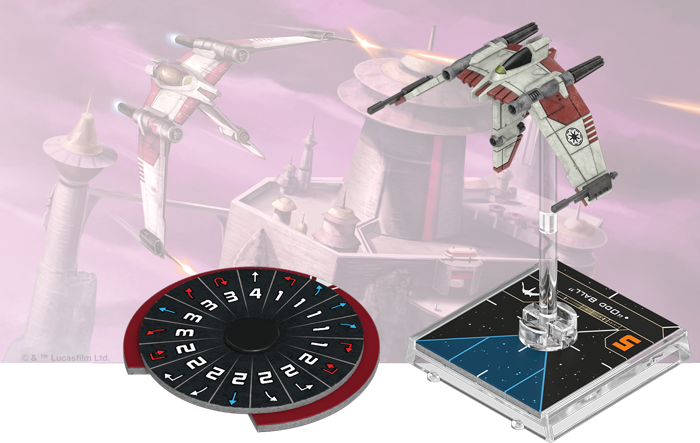 Jedi Knights are valuable leaders of any squadron, but they are far too few in number to fight an entire war on behalf of the Republic. Luckily, they don't have to enter the fight against the Separatists alone. Trained to fly their V-19 Torrent's in conjunction with Jedi, the Republic's best clone pilots often support famous commanders such as Obi-Wan Kenobi and Plo Koon.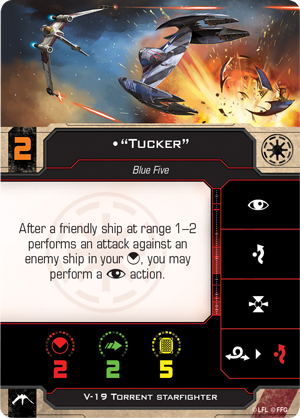 The V-19 is what the Clone Pilots fly and it's not just cannon fodder. Not only can it take a hit thanks to it's 5 hull, it also has access to missiles. Many of the pilots are able to stay mobile and lock targets at the same time, too.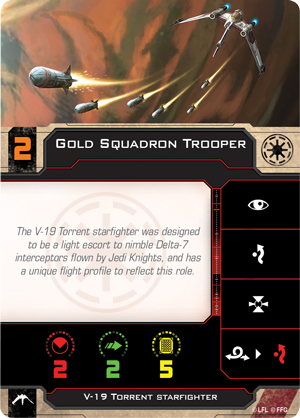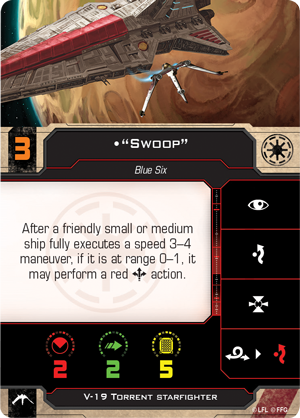 These Starfighters are great for flying with your Jedi to give them some back-up and some extra punch.  "Swoop" for instance can allow your friendly ships to get a boost after using a speed 3 or 4 maneuver. While "Axe" can allow you to get an extra green token.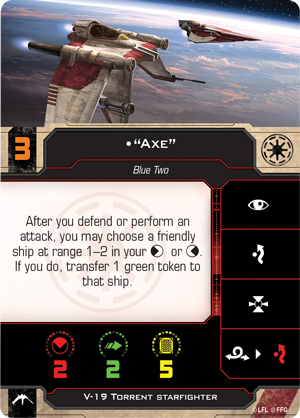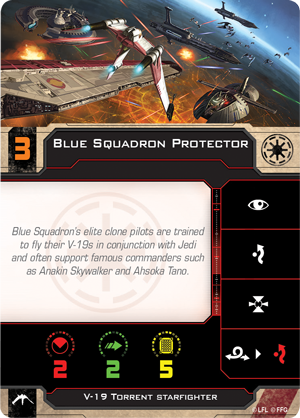 A few of the other Aces aren't just higher imitative – they can be deadly combatants thanks to their unique pilot abilities that help them with their action economy.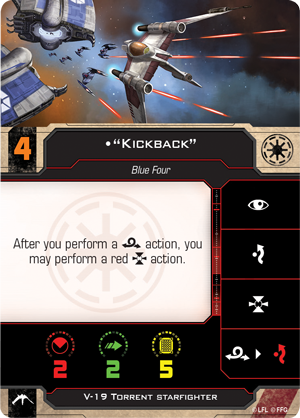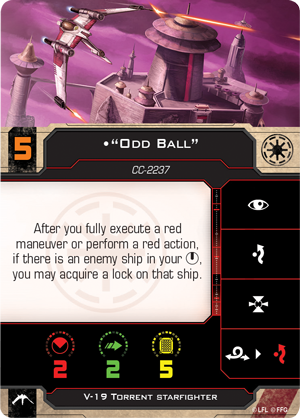 If you can flight smart, these Clone Pilots won't let you down – you're Jedi Aces will thank you for it.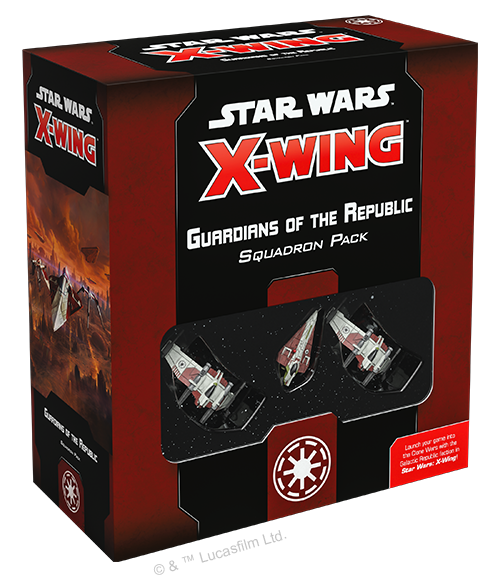 War! The Galactic Republic reels from the blow dealt by the the fledgling Separatist Alliance. But even in this age of uncertainty and disunion, heroes arise. Legendary Jedi Knight Obi-Wan Kenobi valiantly leads dedicated clone pilots into battle against the forces of tyranny and chaos in the Guardians of the Republic Squadron Pack for X-Wing!

This pack gives you everything you need to begin building your Galactic Republic squadrons, including one Delta-7 Aethersprite miniature and two V-19 Torrent miniatures. The chosen interceptor of many Jedi, the Delta-7 allows them to use their Force-enhanced reflexes to the fullest. Behind them, clone pilots cover them from their V-19 Torrents with coordinated fire, tight formation flying, and salvoes of missilies. In addition to the miniatures, this Squadron Pack gives you the chance to further explore the potential of the Force with several new Force upgrade cards. Meanwhile, a wealth of other upgrade cards—including reprints of many common neutral upgrade cards—provide a wealth of options for customizing your squadrons.
It's all well and good until someone executes Order 66.