ToyLand: 'They Live' Aliens Arrive at NY Toy Fair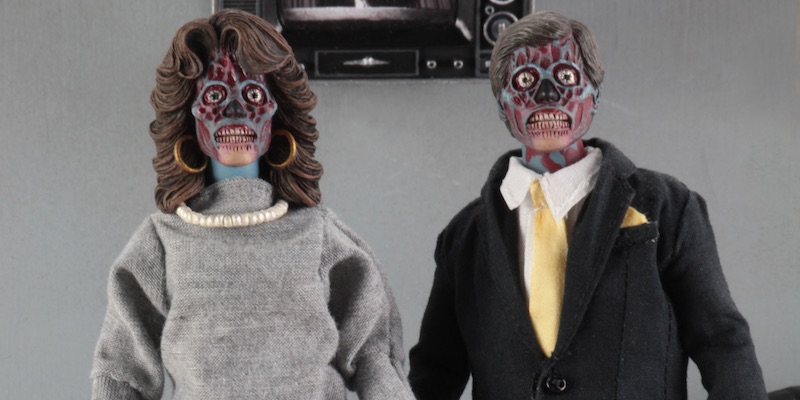 Carpenter fans, rejoice – NECA is adding the iconic aliens to their line up later this year. Consume! Obey! Buy them!
John Carpenter is a master at using what scares us to make a deeper point about the world around us. They Live uses a fun, action filled sci-fi premise of a secret ruling class of aliens to dig into consumerism and commercialism.
Consumerism and commercialism you can take a part in with this new two pack announced by NECA at the New York Toy Fair over the weekend. This is the first time the aliens have appeared in action figure form, and they come with some fun details and display options.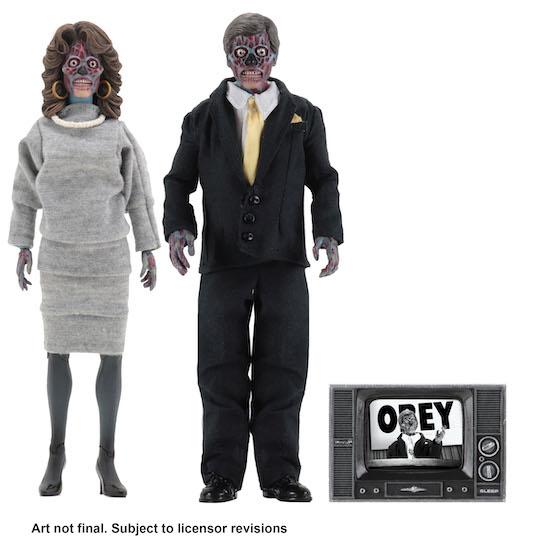 They Live Alien Figure 2-Pack – Price TBA
Pack includes 1 female and 1 male alien
8″ Scale
Sculpted heads with articulated bodies
Fabric clothing
Accessories include transport wristwatches, television, magazine, newspaper and necklace
Window box packaging
Due out Q3 this year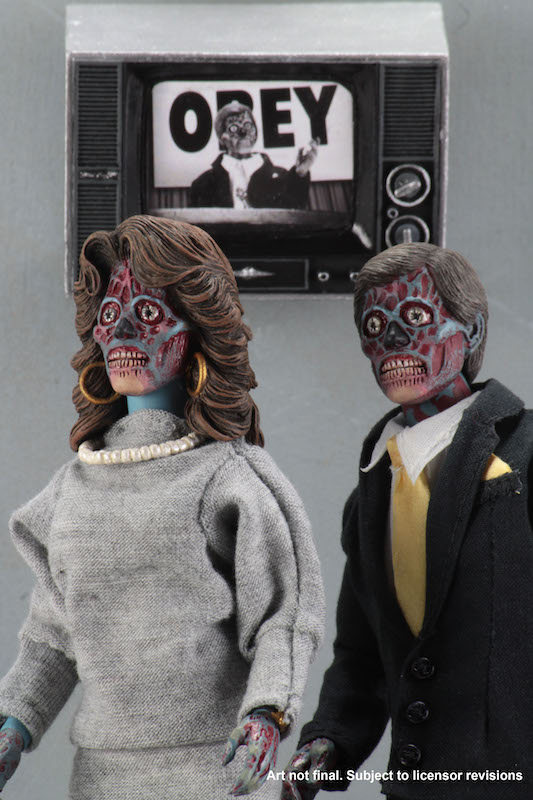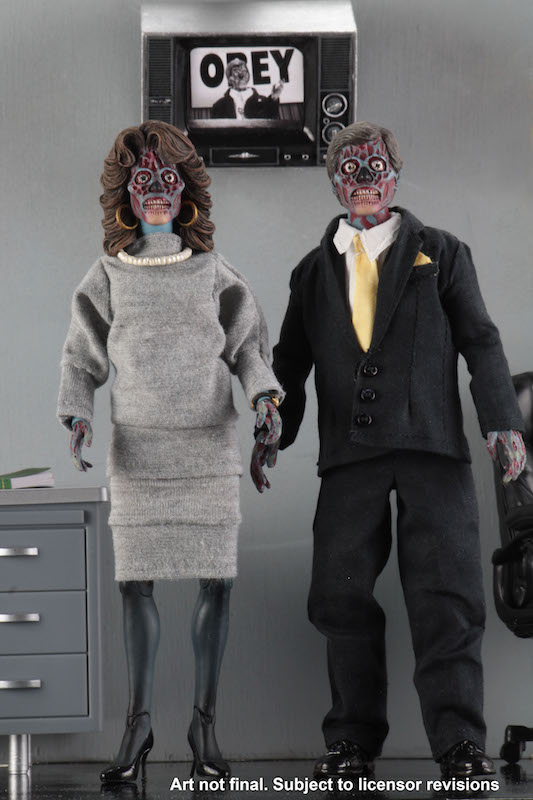 [mepr-active memberships="290601, 290602, 290603, 290604" ifallowed="hide"][/mepr-active]