Check out the latest news from Wyrd: ME3 adds an unnatural and stealthy killer to its ranks, plus some rules updates for Tides of Battle and The Other Side are available for download.
Before we get into this week's ME3 character spotlight:
And now, introducing…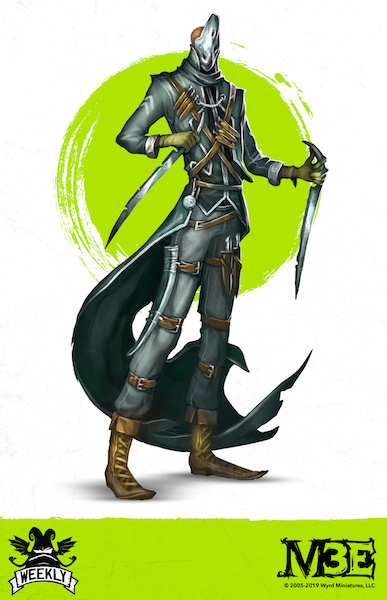 Lucius' eyes and ears span across all of Malifaux, but even he has his blind spots, especially on Earth. As soon as he caught wind about forgotten Neverborn meeting in the forests and caves across Europe, he had to know more. But with Marlow taking power after the last Governor-General's near ascension, the mimic's grip on climbing the Guild ladder has weakened, so he has requested that his most trusted and unknown agent return to directly aid him once more.
Agent 46 is an unnatural menace that strikes from the shadows; both his Stealth and Inhuman Physiology Abilities ensure that he is difficult to see and to hit. When we sat down to think about the types of characters that Lucius surrounds himself with and trusts, the vision became clear relatively quickly. A shadowy figure that no one has seen before because Lucius hadn't willed it was a more than fitting approach when introducing this new, unseen assassin.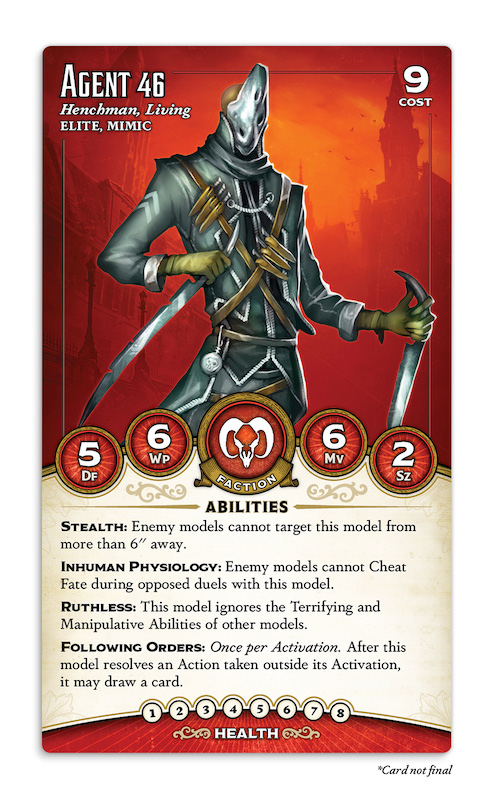 Even if his enemies don't always know where he is, Lucius, always does, which is reflected in Agent 46's Following Orders Ability. Lucius, similar to Second Edition, is still ordering around his Crew, but he now has a surgical knife in the form of Agent 46 to take care of his… problems. Agent 46's Following Orders Ability helps emphasize his role in the Elite Crew while simultaneously keeping cards in his hand.