Come Loremasters as we speak in hushed tones of the the greatest servants of Slaanesh, the seductive and deadly Keepers of Secrets
Keepers of Secrets are the Greater Daemons of Slaanesh. Created subconsciously by the Prince of Pleasure, these Daemons are the ultimate manifestation of his desire for physical excess and pleasure in battle.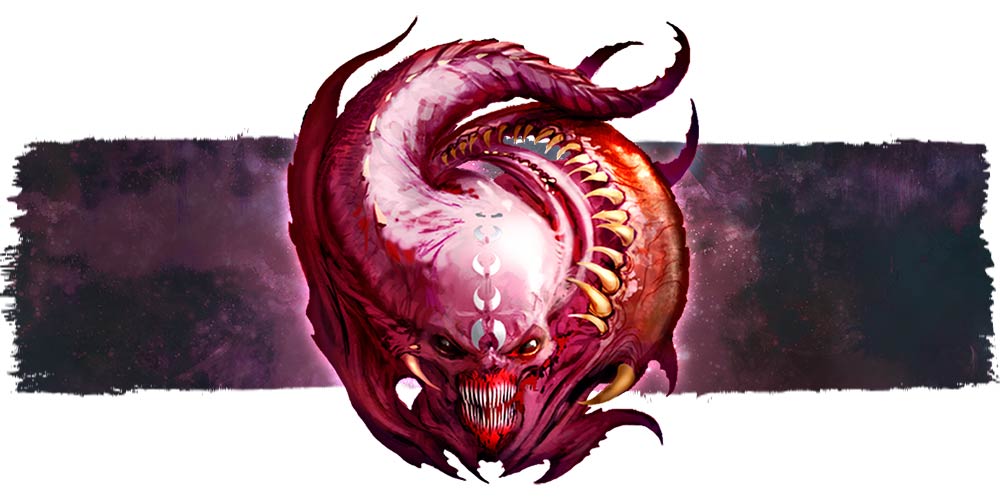 Each Keeper of Secrets has a unique appearance that mirrors Slaanesh's mood at the time of its creation. Their looks can range from terrifyingly-haunting-but-almost human to bestial, though all are tall and lithe with long claws and limbs and a crown of horns that sprouts from their head and intoxicating eyes that look like black crystals.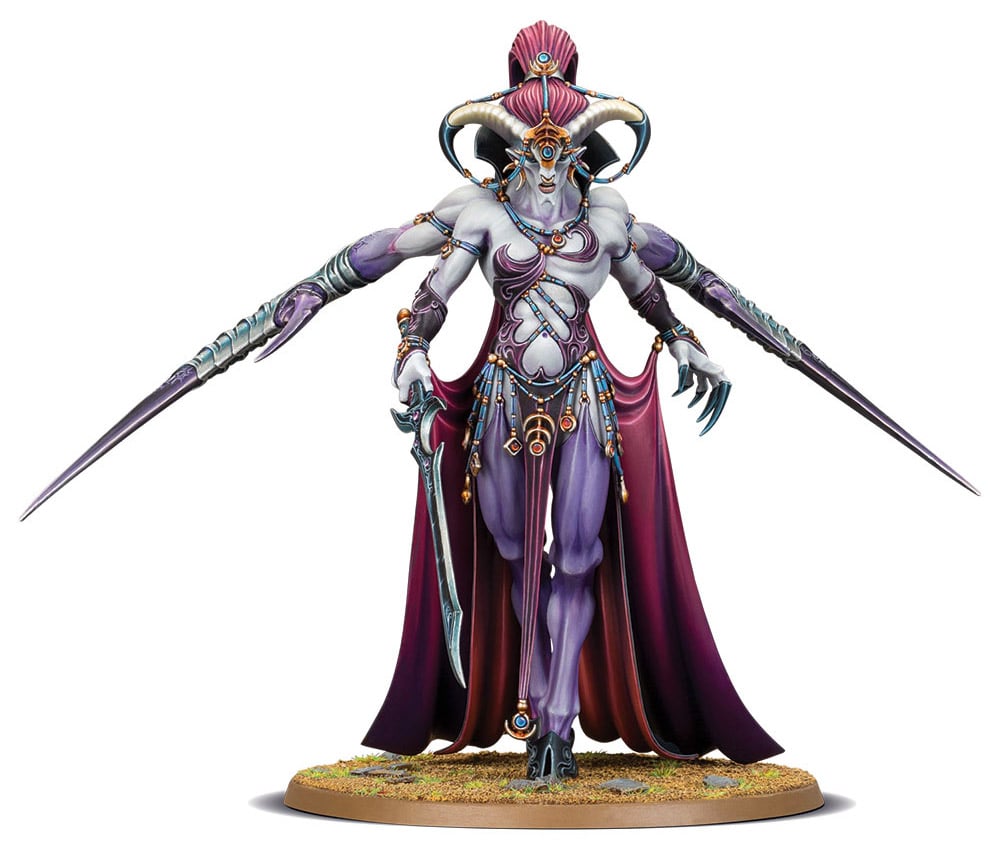 As well as being vicious warriors, Keepers of Secrets are also capable of weaving powerful spells of misdirection and mystification. They invade the thoughts of their enemies, sending them visions of glory, titillating their egos, and caressing their inner desires to lead them astray. They seek to give and receive sensation in all forms, be it pain or pleasure, but there is nothing more enjoyable to them than the corruption of the noble and pure. They also are surrounded by a breeze that confuses all enemies around and allows the daemon to prey on them easily.
The Keepers of Secret live to feed from others' emotions, especially fear, hope, and despair. They love the sensation of cutting through flesh and bestowing the feeling of pain onto their enemies. As well as striking amazingly fast with their limbs, they also cause corruption in another way: they love to turn emotions such as courage, bravery and valour into selfishness and other emotions.
Notable Keeper of Secrets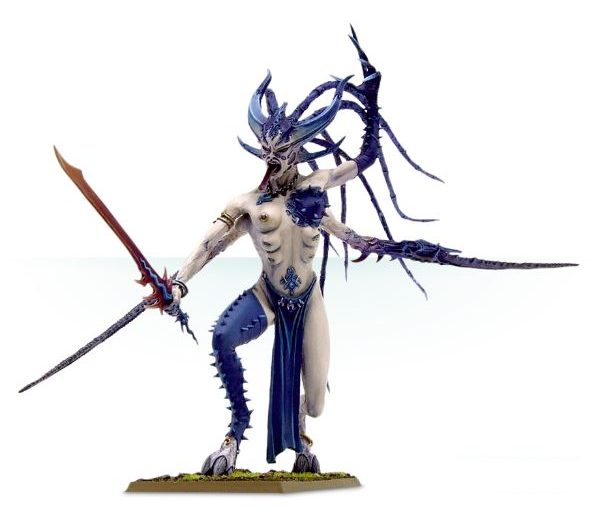 Zarakynel the Bringer of Torments, the Souleater, Unholy One and Angel of Despair is one of Slaanesh's most revered Keepers of Secrets. Summoned from the darkest depths of the human psyche given true form, she is the perfect mix of jealousy, sadistic pleasure and carnal desires, creating one of the Pleasure God's most depraved and sadistic servants.
Zarakynel takes great pleasure in preying on the Eldar race, especially those from Exodite worlds. With her psychic powers, caressing talons and Daemonic sword, Souleater, she feasts on their Spirit Stones, condemning them to the eternal torture of Slaanesh. At one point she had a run in with Iskandar Khayon, taking the life of his bloodward Nefertari. Before she could take Nefertari's soul, Khayon used his psychic powers to blast her into the warp. Even though she survived the encounter, it was more than a millennium before she could regain corporeal form
One of Zarakynel's most notable incursions into the mortal realm was on the Imperial planet of Sherilax, when a number of pleasure cults rose up in violent rebellion against the repressive Planetary Governor. The depraved cult members pleased Slaanesh greatly with their degenerate violence and he cast forth his Angel of Despair to aid in the overrunning of the Governor's palace and the eventual corrupting of the entire planet

Kyriss
Kyriss the Perverse was a Keeper of Secrets. Along with Ka'bandha, he was one of the two daemonic "generals" who orchestrated the Battle of Signus Prime against the Blood Angels and their primarch, Sanguinius. Horus and Ka'Bandha however intended to use Kyriss as a "sacrifice" to drive Sanguinius into a rage and eventually turn him to Khorne. After Ka'Bandha was forced back into the Warp, Kyriss informed Sanguinius that he would spare the Blood Angels of the Red Thirst and Black Rage if he took the hate of one of his lost sons into him and stepped into the realm of Chaos, but to save his gene-father the Apothecary Meros did instead. In a rage over the fate of his son, Sanguinius decapitated Kyriss.
Lexicanum
~I fear it knows we are speaking of it…