This week on TFG Radio we have a Fuller House on board to talk tournaments, new releases, and attitudes.
Adam, Danny, John, and Tom are all on the this Full House episode of TFG Radio where we discuss stuff about 40k. We talk about recent tournament experiences, Shadowspear, the attitude you should have when making judge calls, but we also make a lot of jokes about rich people going to jail for bribing their kid's way into college!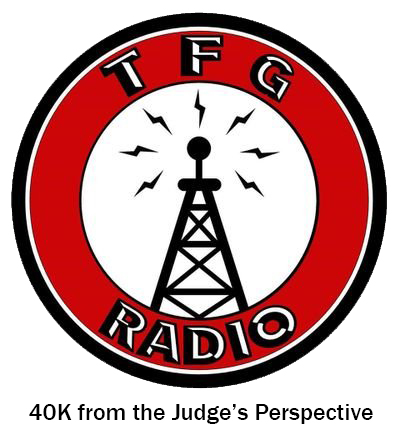 TFG Radio Twitch Stream Episode #35
~I hope you enjoy the show! Be sure to say something in the comments section. Whether it's your opinion of the show itself, or just to suggest something we could talk about in the future, be sure to drop us a line.

If you're a fan of the show, and would like to help us to make the show better, be sure to visit our page and support today:
TFG Radio Patreon