Leena Stormspire is one of the best looking Stormcast models–and is only available at Warhammer Store Openings. Come check out the most exclusive of Stormcasts.
The Stormcast Eternal featured in the Warhammer Citadel logo has a name: Leena Stormspire. And what's more, she has a miniature, but it's exclusively available at Warhammer Stores as they open. From the look of things though, she might be worth the trip.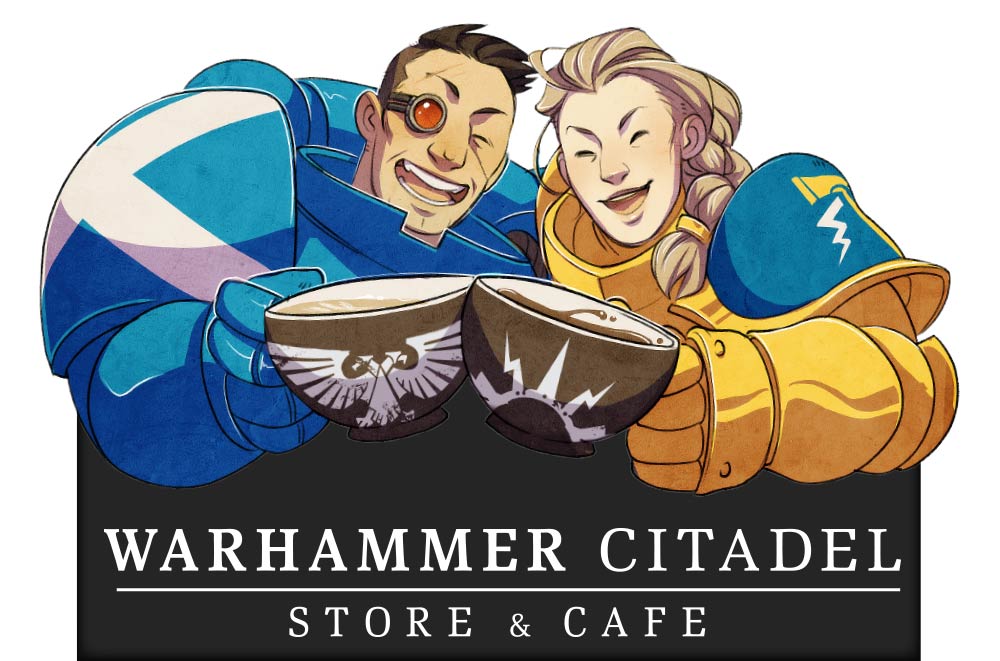 Let's take a look at her new mini–Leena Stormspire is a Liberator-Prime and comes equipped with sword and shield, and is, like all good Warhammer models, standing heroically astride a piece of scenery. Only instead of a rock it's an ork orruk head. Here she is in all her glory.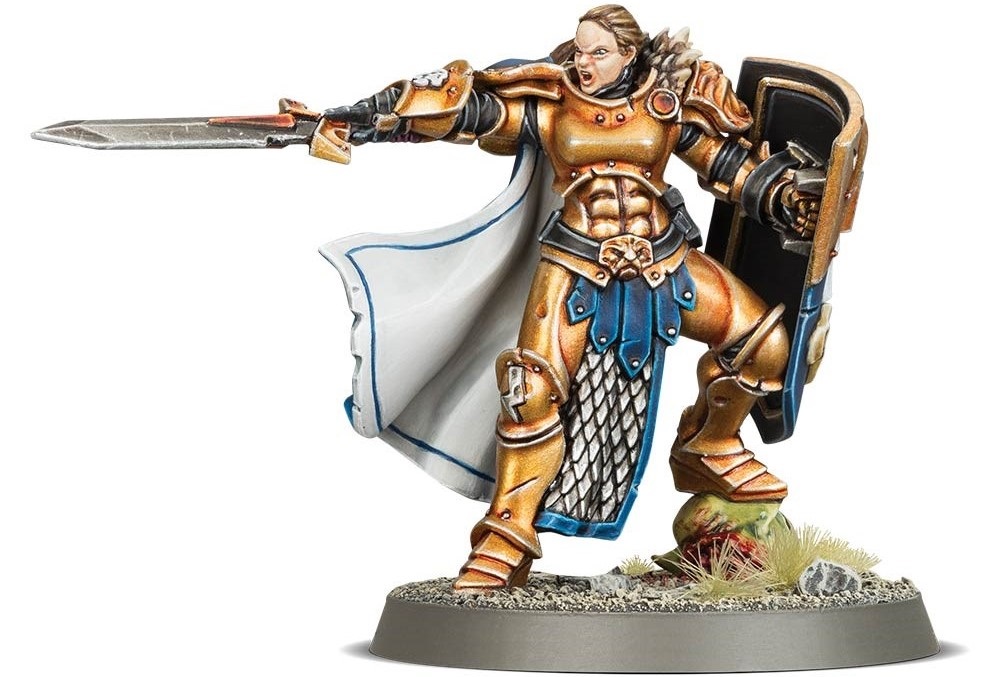 The detail on this model really stands out, as you can see in these closeup pictures.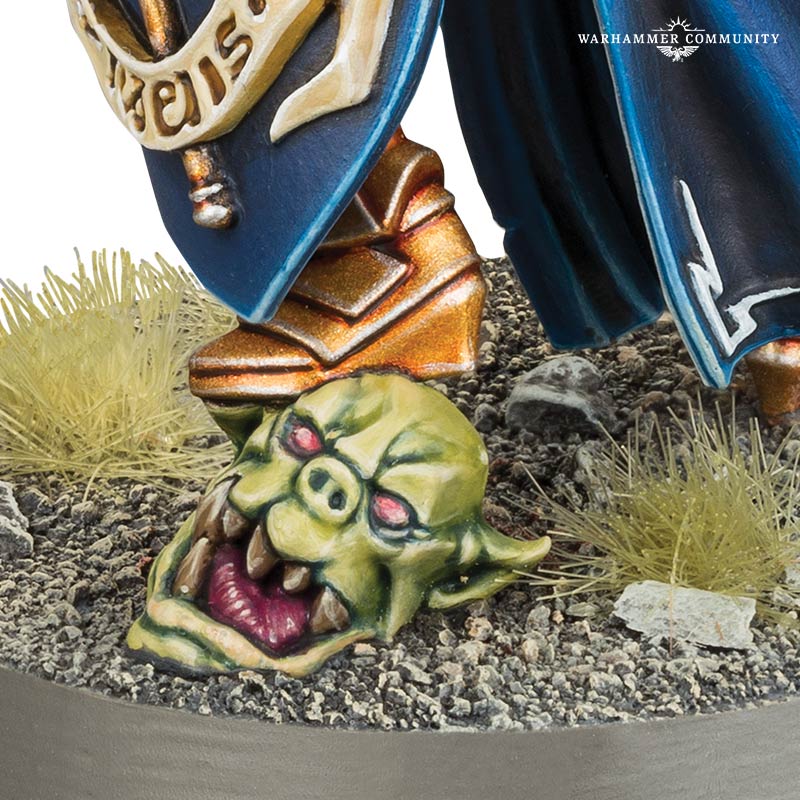 That hapless Orruk has clearly seen our Liberator-Prime in action. She has such a striking pose–it suggests her attitude without being too busy or over the top.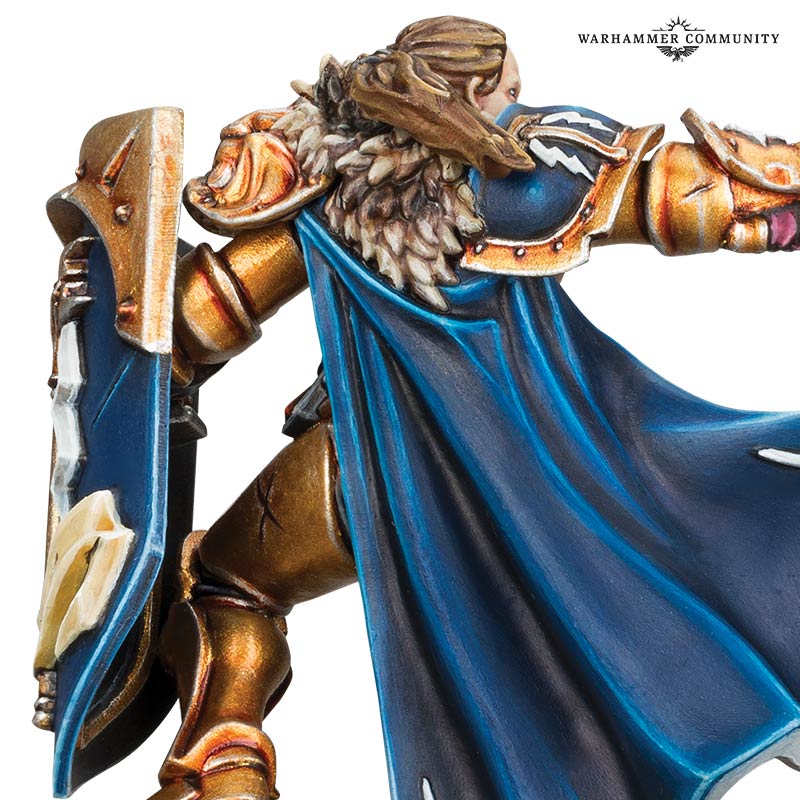 To me, there's a sense of fierce defiance–a sort of heroic resilience that won't give in to the various forces she assails. As far as Stormcast models go, she's more human than many, her model still has that vibrant, not quite lost her humanity through extensive reforgings, feel.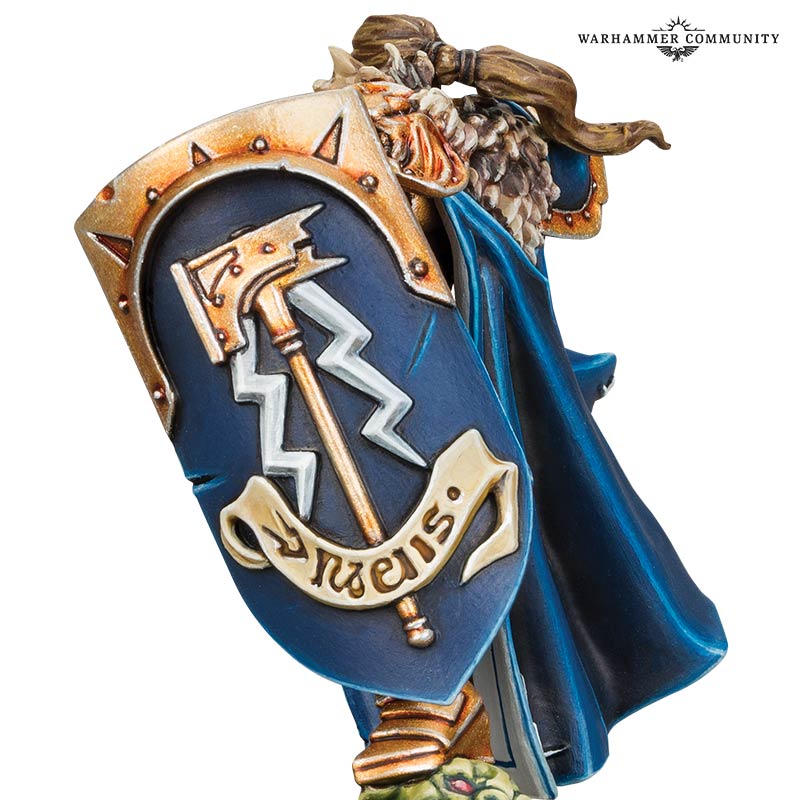 And as a Liberator-Prime, Leena Stormspire is a ready to lead your bands of Liberators against Sigmar's enemies. Here's a reminder of the rules you'll use (though no word on whether Leena comes with any special rules to reflect her as a named character).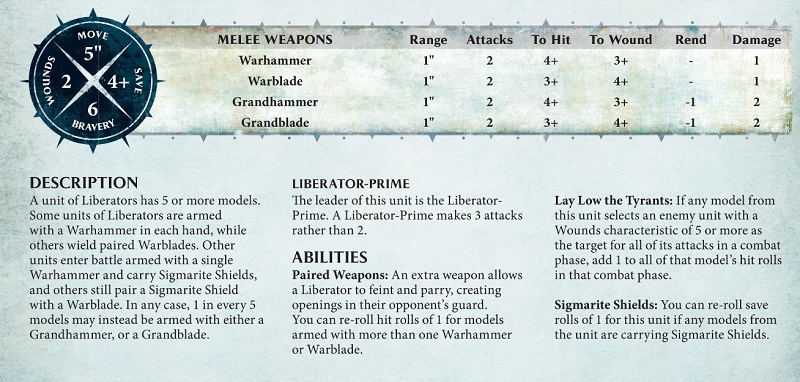 Right now, the only way you can acquire her is by finding a GW store opening, refurbishment, or relocation. There among all the usual celebratory events/competitions, you'll find her available for purchase. The first opportunity you'll have to grab her is at Warhammer Ballarat, which is the 50th store in Australia and opens March 30th.
You'll have to keep an eye out for more opportunities to grab this otherwise exclusive model.