Come and see what dangers and delights lurk in the Mortal Realms in this Age of Sigmar Roleplaying Game rules preview. Find out how you can play a Sylvaneth and why Nagash has a new target on his list.
Earlier last week, Geek and Sundry had a chance to sit down with the designers of the upcoming Age of Sigmar roleplaying game and chat about what you'll be able to play, what adventures will look like, and the kinds of lore you can expect to delve into in this new game of epic fantasy and high adventure.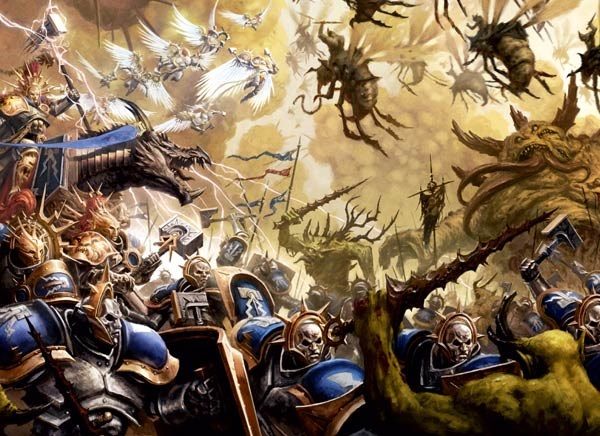 Today we're going to dig through the rules previews and see if we can't figure out just how players will step into the world of the Age of Sigmar.
via Geek and Sundry
According to designers Emmet Byrne and Dominic McDowall, working on Warhammer Fantasy Roleplay's new edition has been an excellent guidepost when looking at how they will fill out the Mortal Realms.
[GW] were also really interested in the idea of getting us involved in the Age of Sigmar side of things as well. They were well aware that WFRP contributed an enormous amount to the worldbuilding of The Old World and they were interested in working with us to do the same thing around Age of Sigmar.
And we're seeing that in the form of the character types players are presented with–and here's a look at one of them, the Sylvaneth Branchwych, which functions as a caretaker of the dead and a healer to the living. Which we're sure Nagash just loves. Let's take a look!
There's not much in terms of rules on display here–though we do know the game is going to involve a d6-dice pool building mechanic, with an eye towards the higher-powered feeling. Players can expect to start as heroes worthy of the Age of Sigmar, which is both a boon for new players looking to jump in but it's also something of a missed opportunity, because one of the best things about the WFRP series is getting to play Ratcatchers and Tax Collectors and we'd love to know what those are like in the Mortal Realms. In the meantime: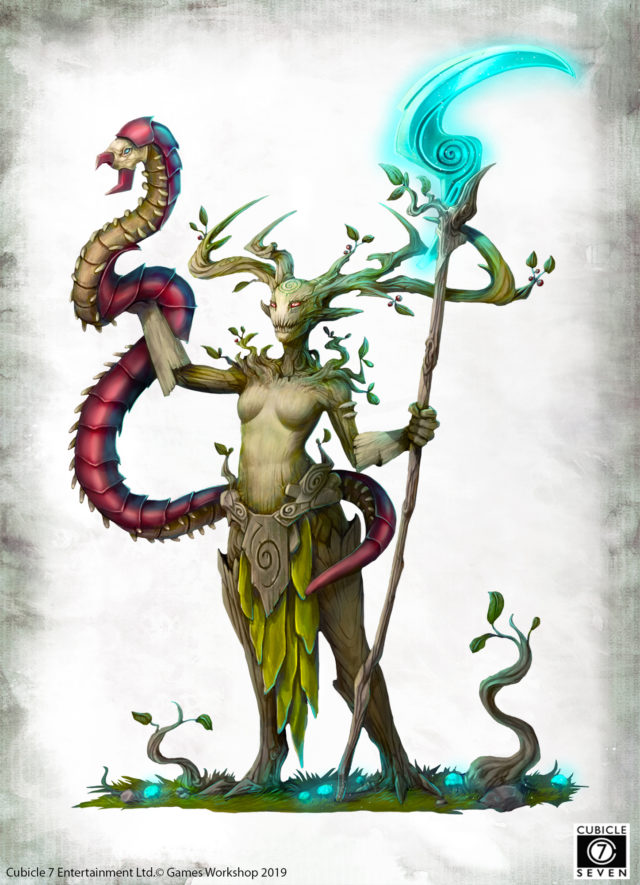 …it does look like there will be some interesting lore to dive into. We'll keep you up to date with more as it drops–so keep your eyes peeled and glued (metaphorically) here.
Happy Adventuring!