BoLS Unboxing | The Army Painter's Mega Brush Set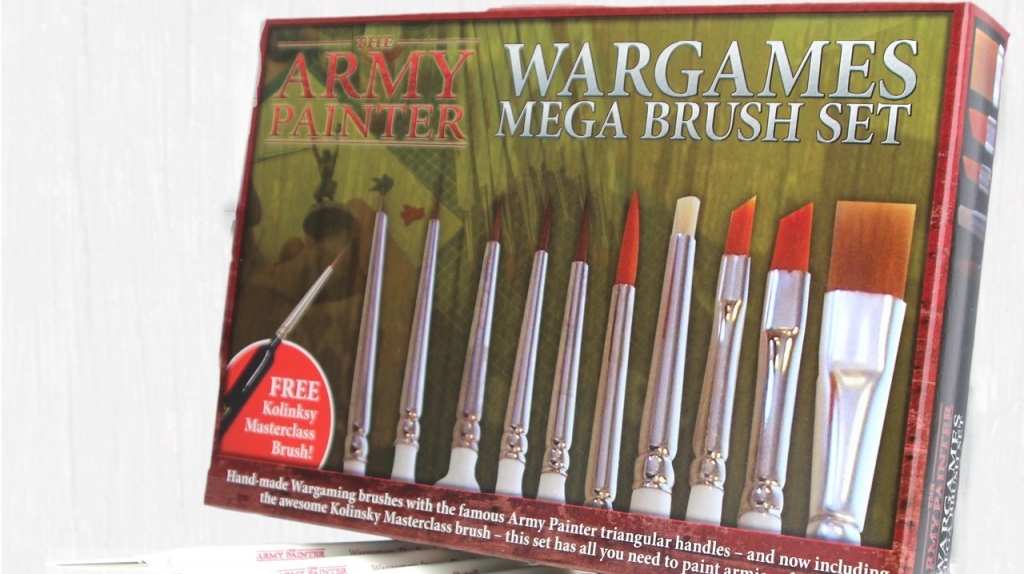 Come take a look inside the Army Painter's new mega brush set, which features many amazing, high-quality brushes ready to be deployed on the hobby project of your choice. Whatever flavor of miniature or diorama you're painting, these brushes are sweet.
When the Army Painter mega brush set, we were blown away by the quality of the brushes inside. You can see for yourself in the unboxing video, which takes you through the specialty brushes inside. Whether you're looking at fine detail brushes, dry brushes, monster brushes, or others, there's something for basically every part of any army you're painting up.
Seriously, if you want to level up your painting, using the right tools for the right job will take you a long way. There are special stippling brushes, brushes for painting in large swaths, brushes for vehicles–basically everything you need to take your army from drab to fab. And now that I've officially started to sound like I'm an announced on HGTV I just want to leave you with a closer look at what's inside–apparently I've got houses to flip.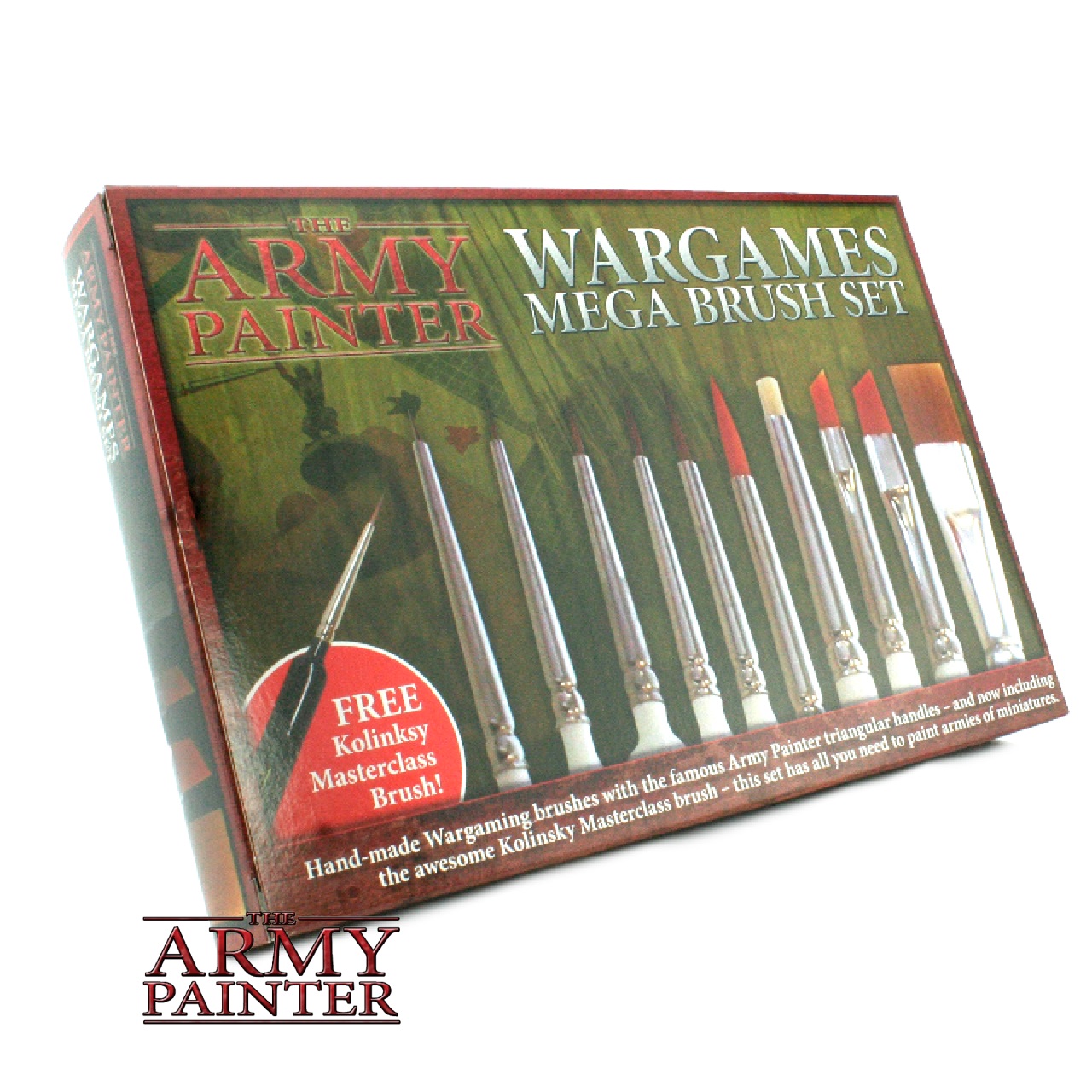 With the Mega Brush Set you get the very best Wargames Brushes available – fulfilling every aspect of painting!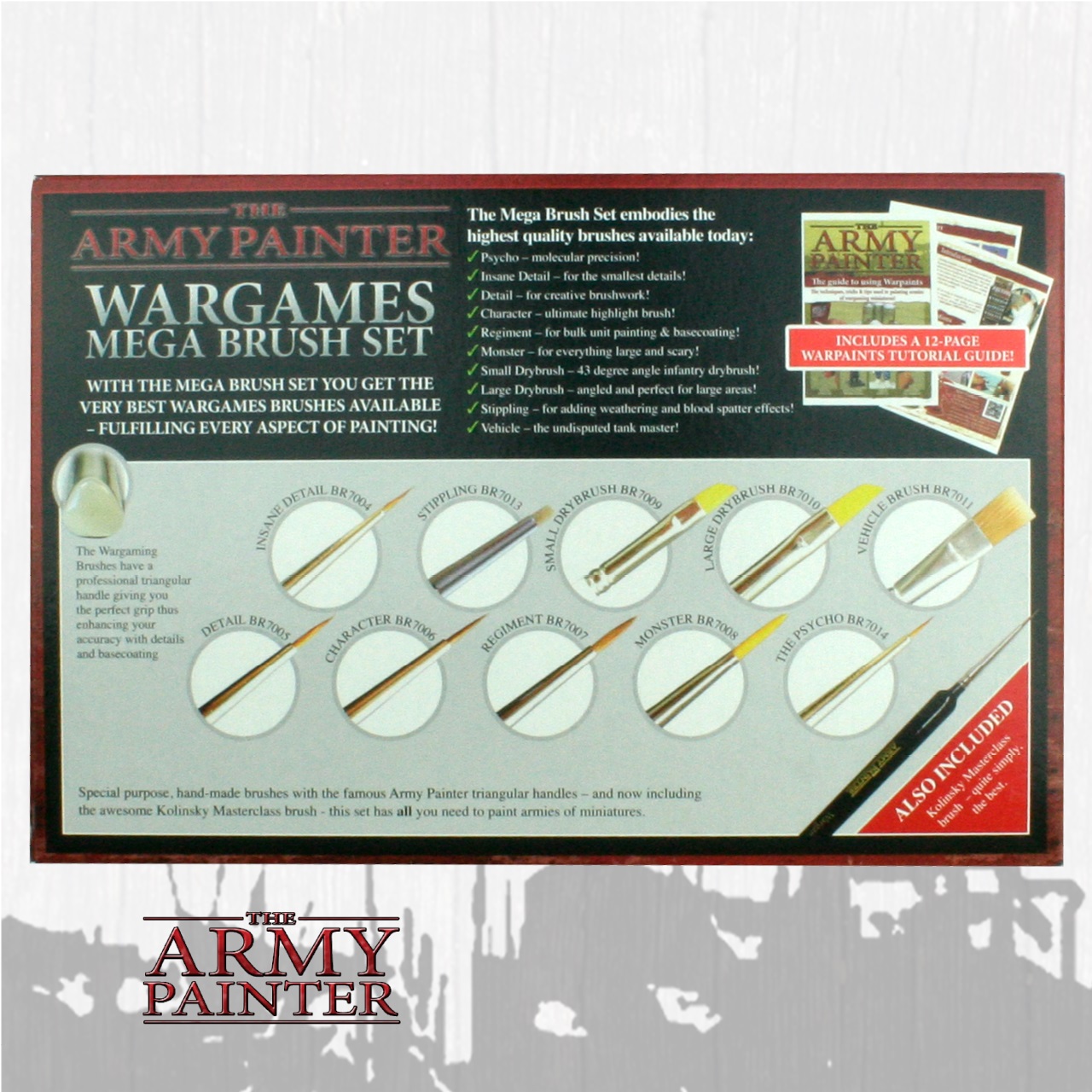 In the set you get one each of the following brushes: Insane Detail, Detail, Character, Regiment, Stippling, Monster, Small Drybrush, Large Drybrush, Vehicle, The Psycho and in addition the black handled Masterclass Brush for free.
There's a lot to love about this kit. It certainly impressed us–and the best part is, now the whole office feels ready to dive in and start painting up some new minis. Just in time too, with war coming to Vigilus and ghost pirates coming to D&D. Whatever it is you're painting, this brush set is a great start.
Enjoy, and thanks for watching!
Latest News From BoLS: