Geekery: A Teenage Wasteland Arrives in Hawkins in New 'Stranger Things' Trailer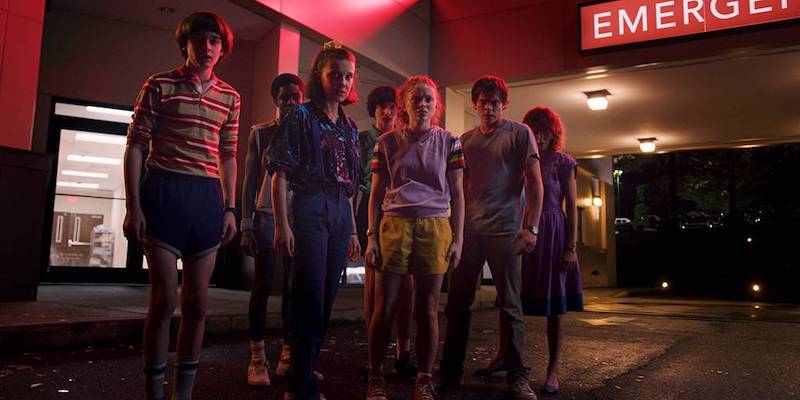 The gang is growing up – and this summer is going to change everything for them. Summer jobs, neon clothing,  community pools, malls, aerobics in spandex, and new giant man eating monsters from the other side.

There's not a lot out about where the story is going in the news season, but it's definite that we'll be seeing some teenage angst, 80s fashion, and some gnarly new monsters from the Upside Down.
I binge watched the first two seasons when they dropped, this is going to be more of that. I'm looking forward to more strangeness, with some coming of age thrown in for good measure. Hopefully the Duffer brothers will loosen up for  Summer tale compared to the second season – let Eleven grow, use her abilities with confidence. Also: that mall is bringing back memories of Orange Julius, Camelot Music, and KB Toys.
The third season of Stranger Things drops on Netflix July 4th.