RPG: Flip Out For Both Star And Pathfinder Mats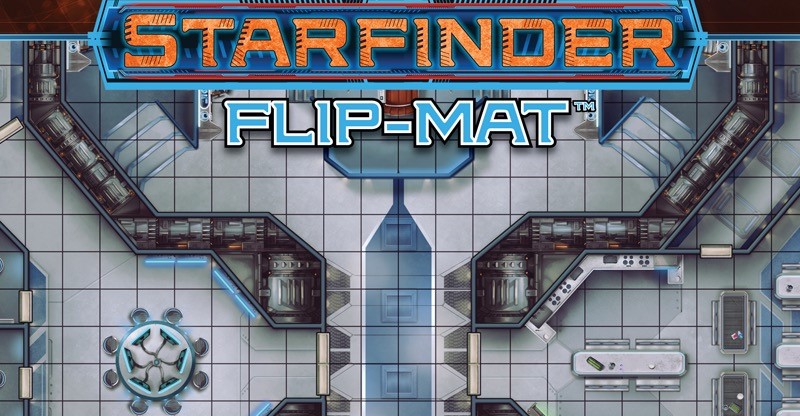 The newest flip-mats from Paizo have both Dungeons and Deck Plans.
If you're looking to grab something quick to make some easy-to-use and ready-to-go and one other hyphenated-phrasal-adjective sets of maps for your grid-based RPGs (which is basically two, as far as I know, but they're among the biggest two, so they get a pass), then Paizo's newest flip-mats have got you covered. These are pre-drawn battlemaps that showcase some fairly specific locations, which mean you get a gridded battlemat with terrain already on it and ready to go.
No more spraying down the encounter and trying your best to wipe off the temple you left drawn on–no more messing with tiles, these maps are just ready to go. Flip them over and you'll have two different locations, each centered around a theme. Today we have Dungeons and war/capital ship plans. Check them out!
via Paizo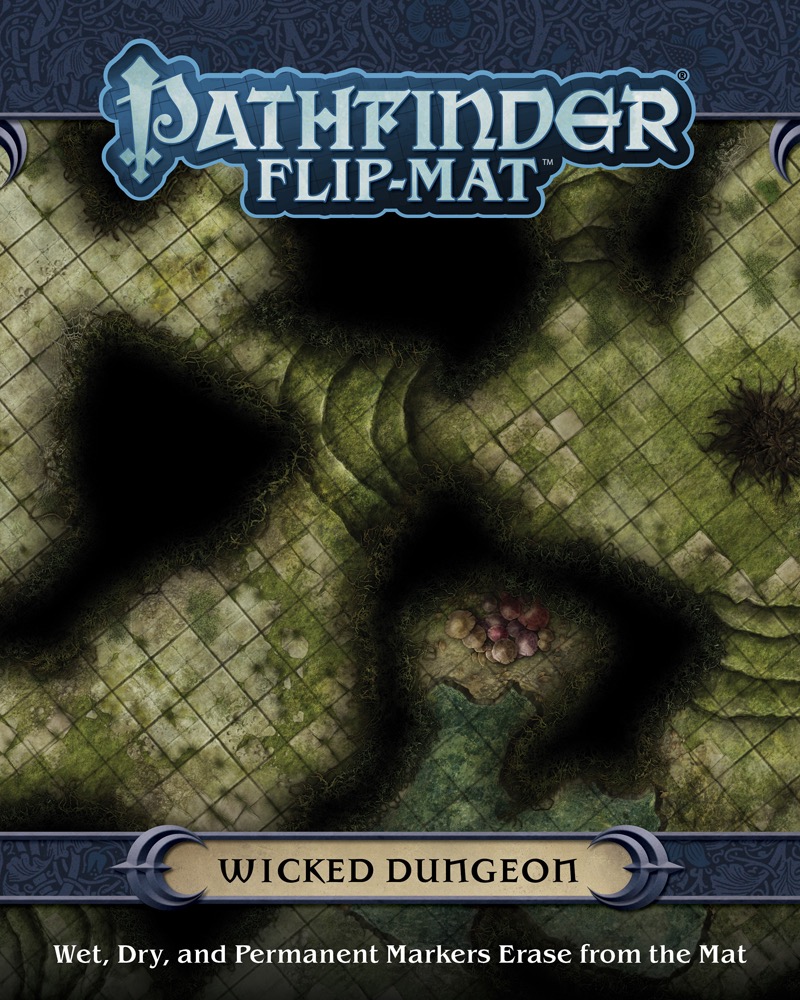 Hives of Villainy!
When heroes choose to chase down the fiendish, spooky, and downright villainous, Pathfinder Flip-Mat: Wicked Dungeon has you covered. Each side of this Flip-Mat details a different haunt for the purely wicked: one is a twisted labyrinth of briar walls, and the other is a hellscape prison of magma, smoke, and burning iron. This portable map measures 24″ × 30″ unfolded and 8″ × 10″ folded. Designed for experienced GMs and novices alike, and usable with both dry erase and wet erase markers, Pathfinder Flip-Mats fit perfectly into any Game Master's arsenal!
Don't waste your time sketching when you could be playing. With Pathfinder Flip-Mat: Wicked Dungeon, you'll be ready the next time your players want to face down frighteningly horrid foes.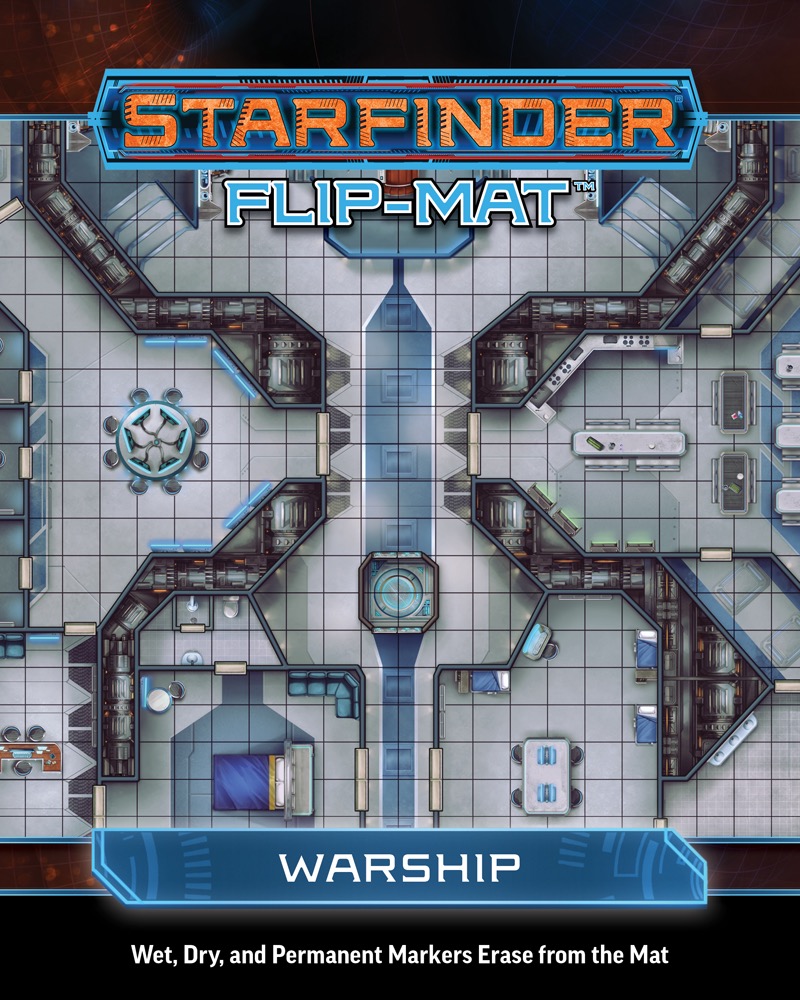 Open the Gun Ports!
Whether the heroes are at the helm of their own space cruiser battling enemy starships in the far reaches of the galaxy or boarding the enemy's flagship to take out the command-and-control center of an invading fleet, no Game Master wants to spend time drawing every duty station and gun turret. Fortunately, with Paizo's latest Starfinder Flip-Mat, you don't have to! This line of gaming maps provides ready-to-use science fantasy set pieces for the busy Game Master. This double-sided map features two decks of an imposing warship—the command deck on one side and the gun deck on the other. Don't waste time sketching when you could be playing. With Starfinder Flip-Mat: Warship, you'll be ready the next time your players go to war!
Happy Adventuring!
Subscribe to our newsletter!
Get Tabletop, RPG & Pop Culture news delivered directly to your inbox.