Tabletop Podcast Review: March 10th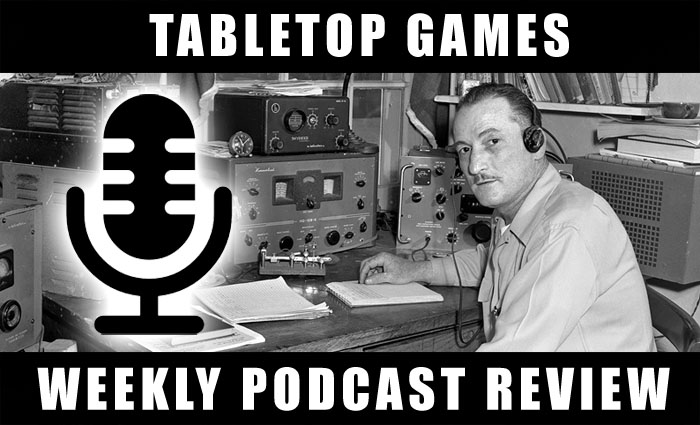 Adam here for another week of tabletop podcast reviews! Continued LVO recaps, Shadespear talk, Abaddon, and more!
Hey all, Adam here, from TFG Radio, for this week's reviews! This month there are still some Las Vegas Open recaps, Shadespear talk, Abaddon, and more . With all that said, let's get on with the show!
Best General Season 2 Episode 1 – Sort of a preview for the new season for the show. Adam tells us what has been happening in the off season, and where he plans to go with it. If you haven't listened to the show before, this would be a good place to start.
Independent Characters Episode 183 – The show returns with a show of force focusing on Death Guard. They once again go over the history of the legion, both in universe timeline and real life times line. They also talk about several units that are useful, and not, and also talk about the books you can find related to Mortarion's sons. A good episode if you are looking for a place to start a Death guard army, or if you're just interested in the legion.

Allies of Convenience Season 2
Subscribe to our newsletter!
Get Tabletop, RPG & Pop Culture news delivered directly to your inbox.
Squad Tactica(Kill Team)


General
Other Game Systems
Both Down (Blood Bowl)
Claim the City (Shadespire)
Exploding Dice (Dystopian Wars)
Legion Outriders (SW:Legion)
G.C.P.D.(Batman)
Mayacast (Infinity)
Mynock Squadron(SW:X-Wing)
No Dice, No Glory (Flames of War)
Ohiohammer (9th Age)
Personal Flash Paper(Infinity)
The Pitch(Guildball)
sw:STABcast (SW:Legion)
As always, check out our blog, at TFG Radio, and give the podcast a listen. We talk 40K mainly but delve into other game systems.  This episode ee are back , and recovered, from judging this year's Las Vegas Open! Join Adam, Danny, and John as they talk about their experiences and thoughts about having judged the largest singles 40K event in the world. In part 2, John was unable to join us for this episode, so we have asked one of the other judges from the event to step in. Adam and Danny are joined by Chris Morgan, from Forge the Narrative podcast, to discuss his experience at LVO, our views on how effective the code of conduct, and card system, worked for the event, and how we hope competitive 40K will develop in the future.
Have a different opinion? Post in the comments below or email me at [email protected] and let me know!
Latest News From BoLS: