40K BREAKING: Ynnari Rules Leaked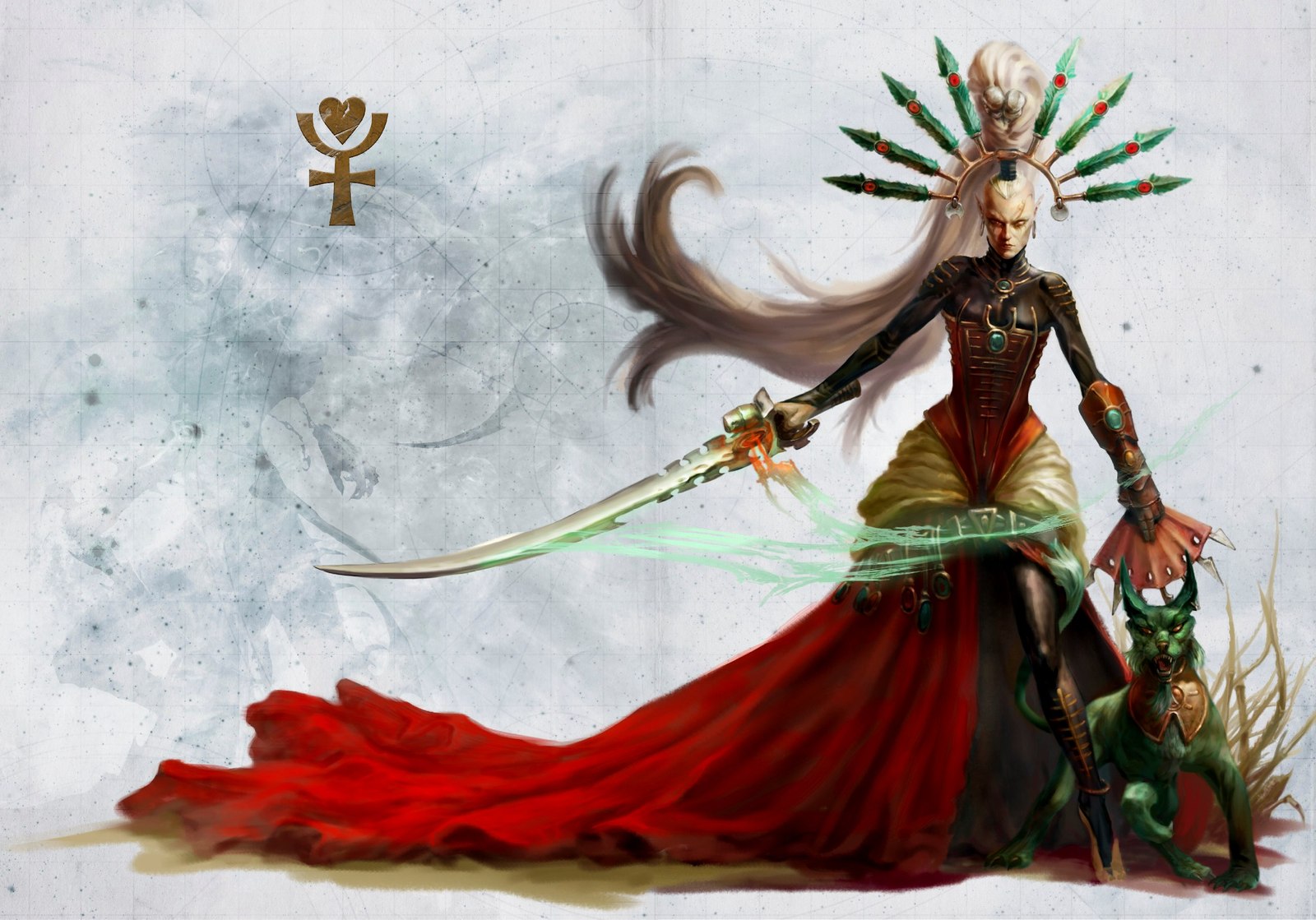 The full new Ynnari Index has been leaked to the internet folks. Datasheets, stratagems, all of it.
It's a truth universally acknowleged that rules previewed on the internet will get leaked everywhere, and that is exactly what has happened here today. Thanks to imgur user (imgurian?) MadDocGrotsnik2019 we have a look at the stratagems and updated datasheets and Revenant Discipline for the Ynnari.
Let's jump right in!
via Imgur
First up, here's some good detail on the strength from death we've seen so far, as well as their army rules.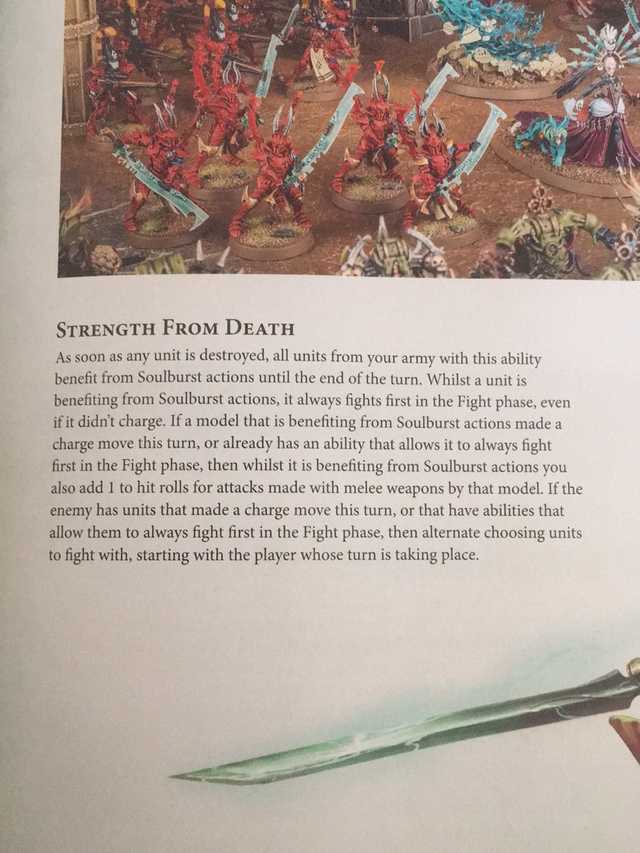 And as we mentioned, he's are the army rules.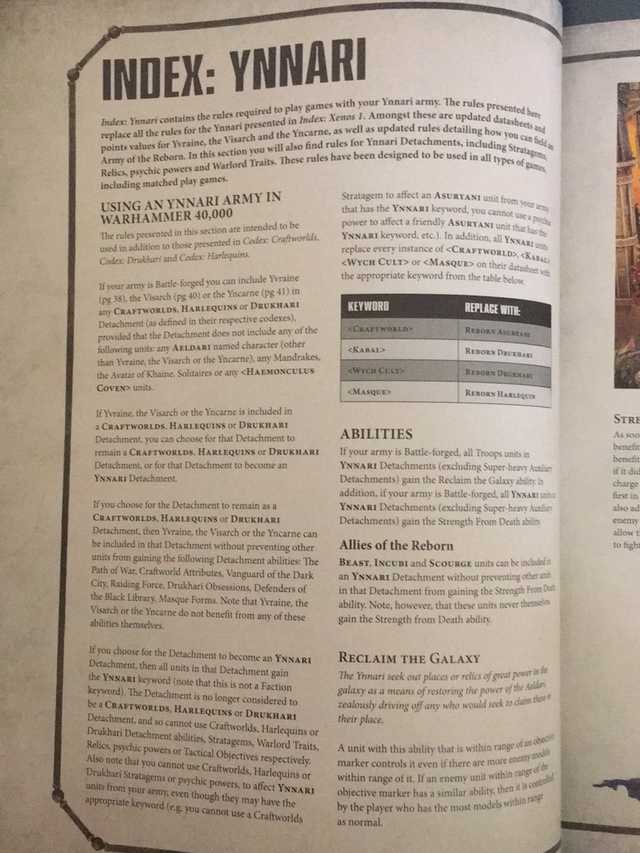 You can see how they're playing out the Aeldari mix, which seems to make sense. No non-Ynnari Stratagems for Ynnari is kind of huge. What's interesting then, is what draws this faction together now. Here are the stratagems you *can* use on the Ynnari.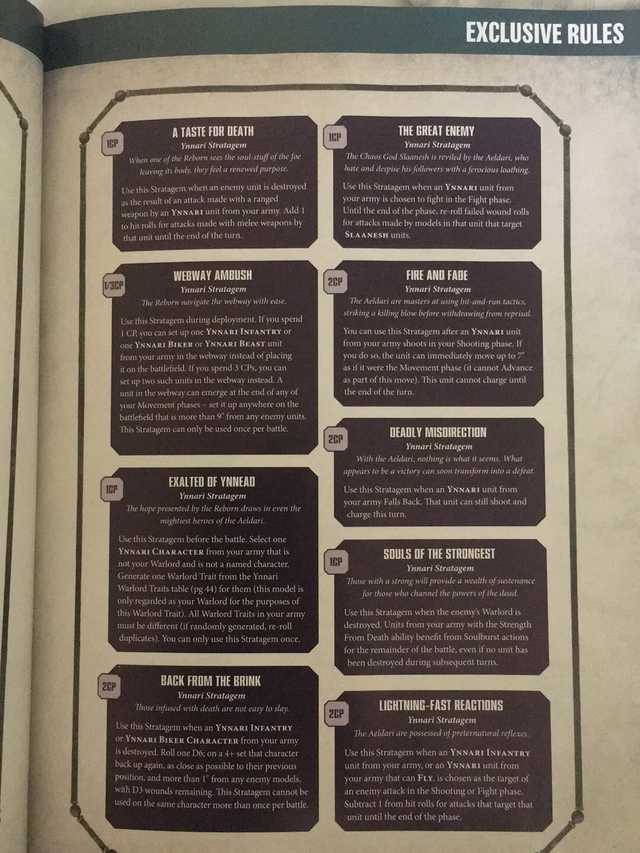 A few old familiar faces are there…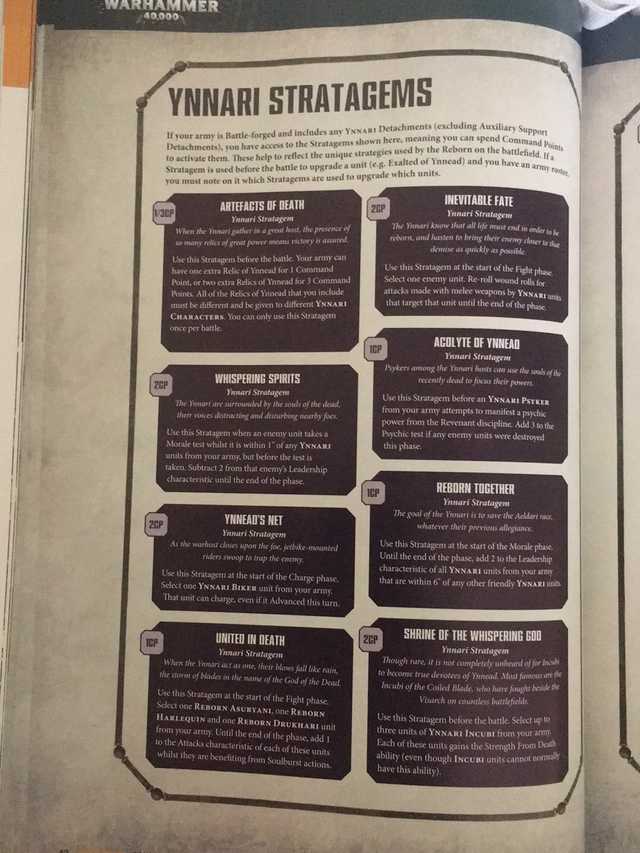 Subscribe to our newsletter!
Get Tabletop, RPG & Pop Culture news delivered directly to your inbox.
… but is it enough to build an army on? While we ponder that, let's take a look at the new datasheets for Yvraine, the Yncarne, and the Visarch.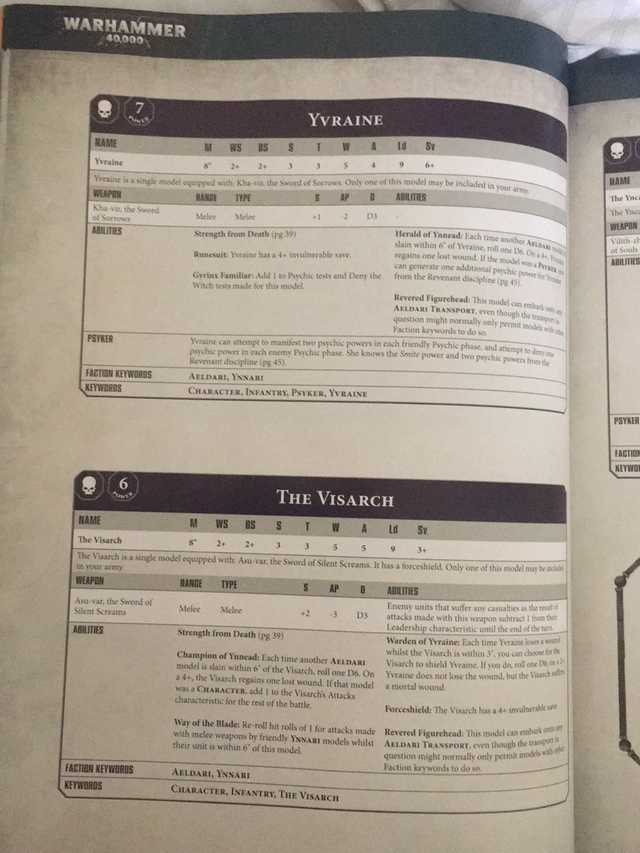 These are the new official profiles for the models.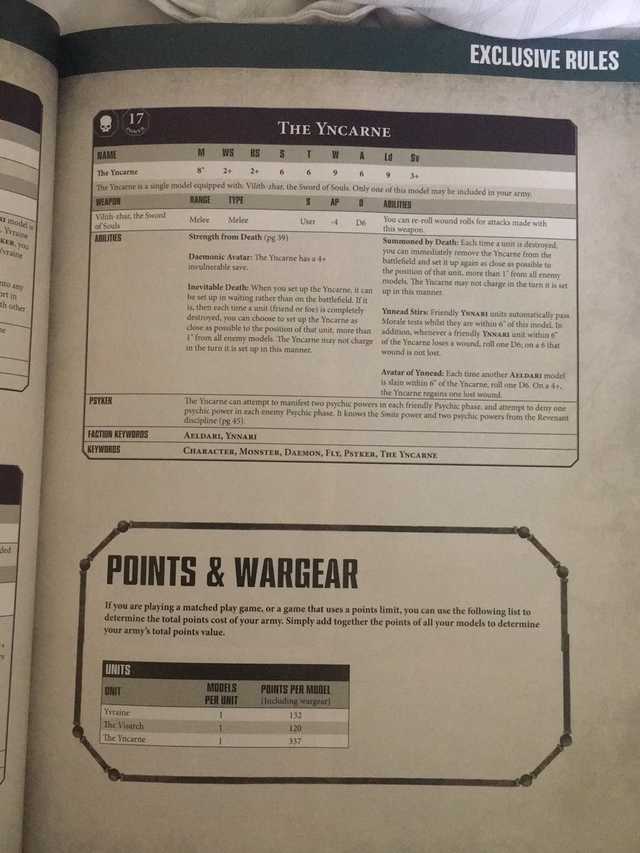 And we've also got a look at the points cost for the entirety of the Ynnari's unique to the faction models right here. Next up, psychic powers!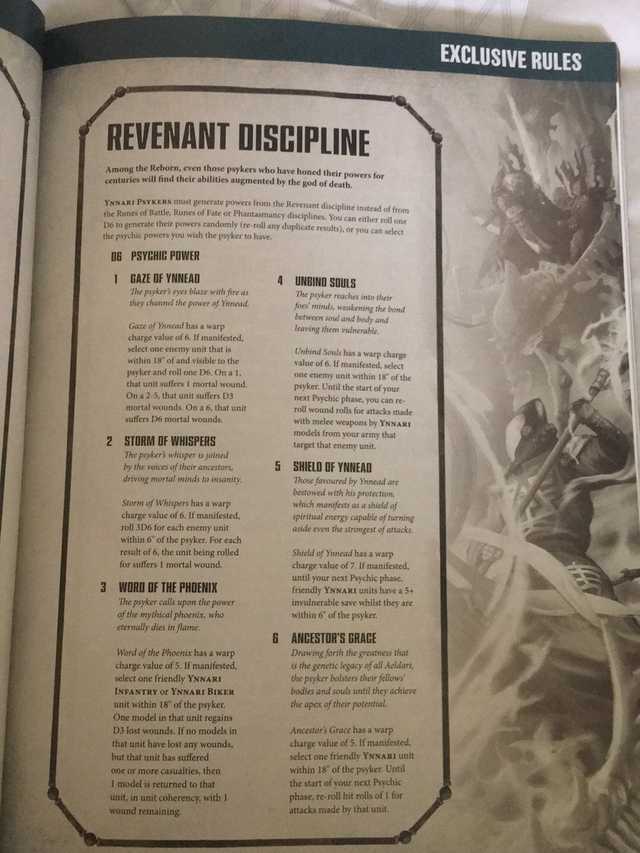 And now relics.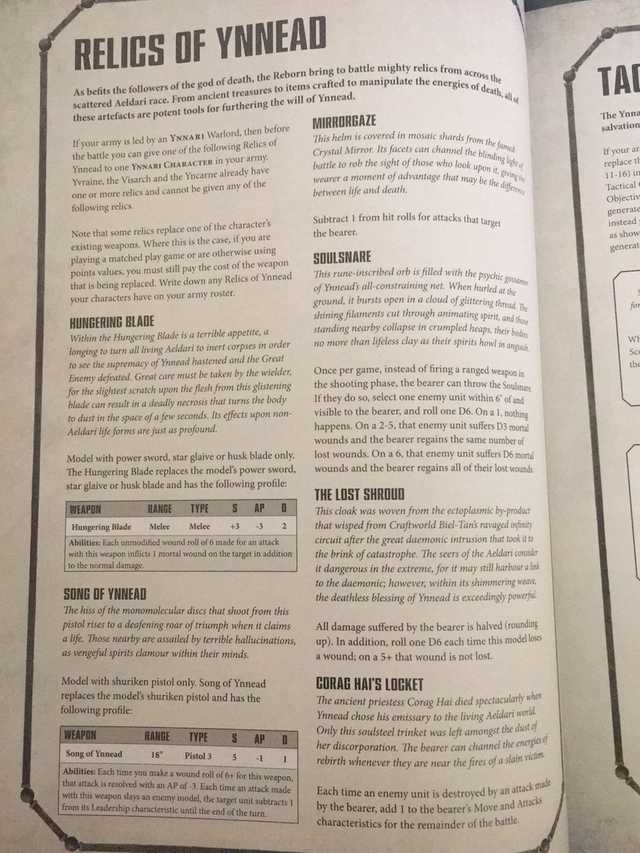 It looks like there's a few interesting tricks you can set up with these. Finally, here are the Warlord Traits.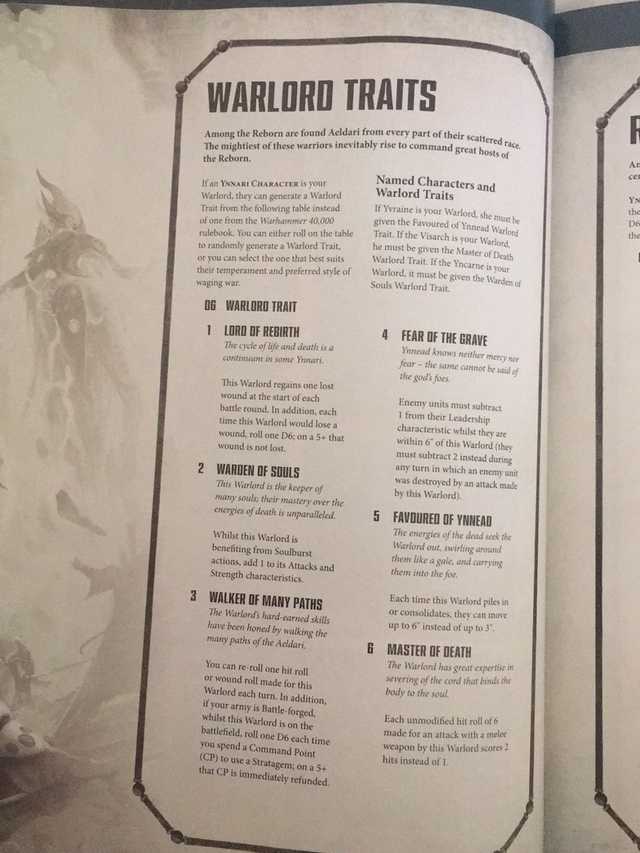 That's the Ynnari folks–what do you think?
Let us know in the comments!