40K: Daemon Codex 2.0 – A Necessary Update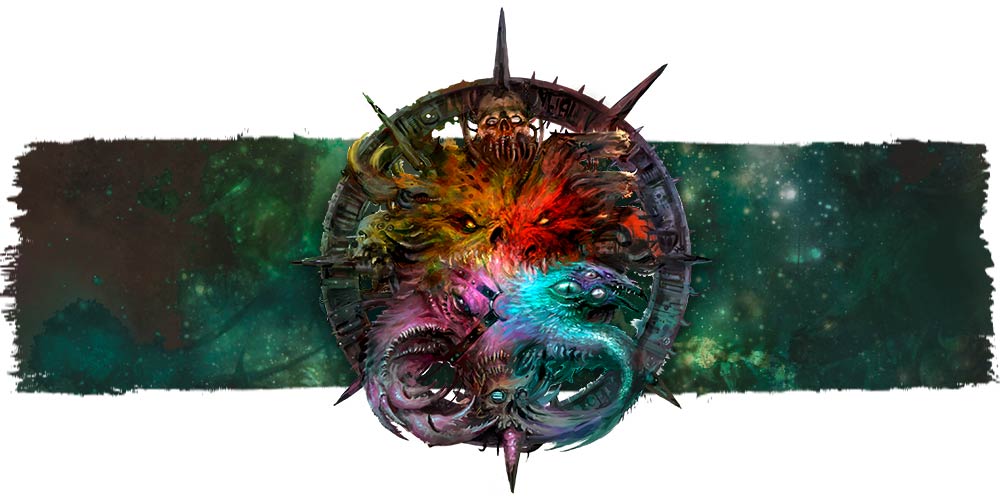 With the Slaanesh update on the way from GW it's time to look at the Daemon Codex and see what changes are on the horizon.
The new Slaaneshi models are looking pretty spicy for both Age of Sigmar and 40k. We know they are initially going to be released for AoS with a new Battletome – that makes sense as Slaanesh's storyline has been building over the past few years in AoS. Going from "MIA to location revealed" and soon to be "free at last" it's going to be a huge shift.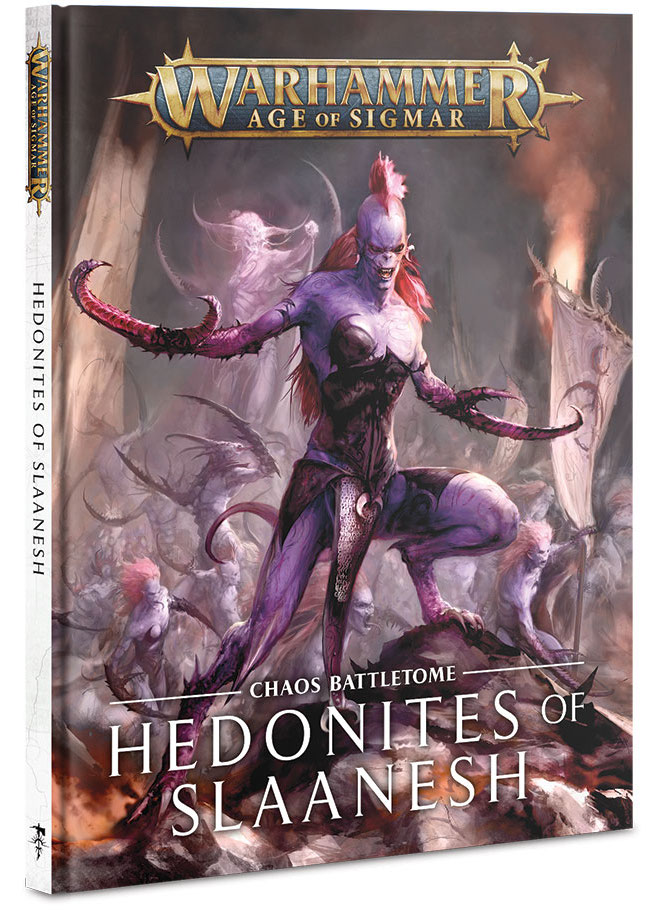 Once that book drops, we were looking at the Chaos and Daemon faction overall and we got to thinking. A new Slaanesh book probably means we're going to get an update for the Emperor's Children – and we're hopeful for that. But one thing it DEFINITELY will update will be the Chaos Daemons.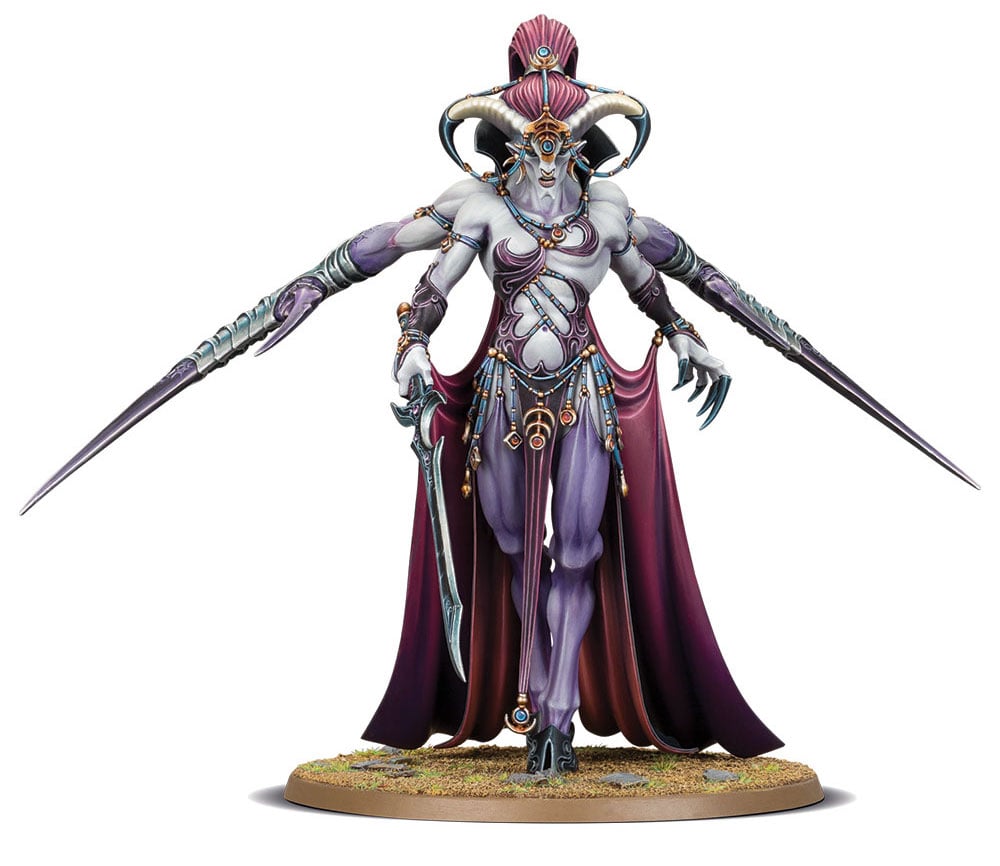 The New Keeper of Secrets Model – Classy AND Creepy
But it's not JUST Slaanesh – Warcry, the new game set in Age of Sigmar with all those Choas Warbands running around will also introduce two more daemonically infused units with new Furies and Aetherwing.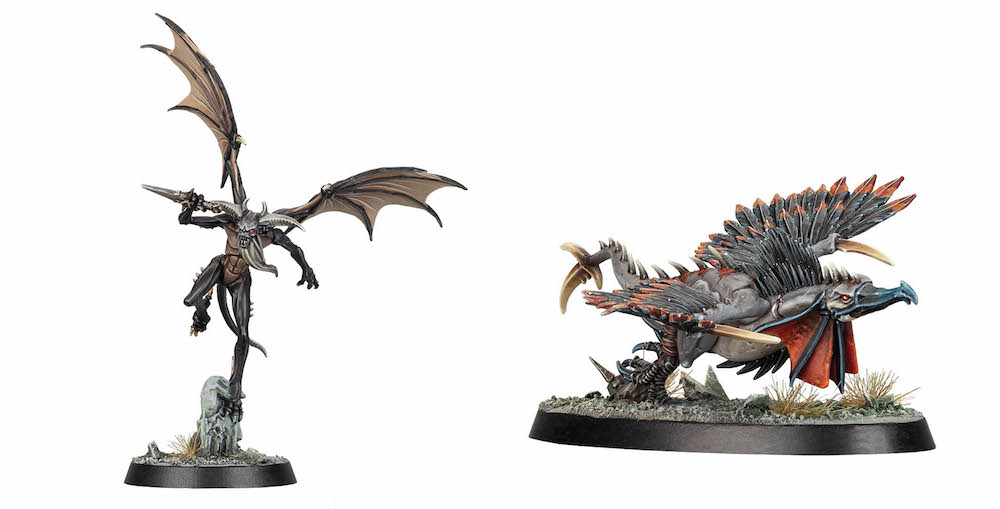 Do The Math
We went back and counted the units in the current Codex Daemons and also accounted for the new units/updates in Vigilus Ablaze. We already knew that Slaanesh was down a few units comparatively in size vs the other chaos factions but we wanted to know by exactly how much.
HQ
Khorne – 9, 3 Unique
Nurgle – 7, 3 Unique
Tzeentch – 7, 3 Unique
Slaanesh – 3, 1 Unique
Generic – 2, 1 Unique
Troops
Khorne – 1
Nurgle – 2
Tzeentch – 1* (Horrors can be 3 different units, but they have 1 entry so we're counting them as 1)
Slaanesh – 1
Generic – 0
Subscribe to our newsletter!
Get Tabletop, RPG & Pop Culture news delivered directly to your inbox.
Elites
Khorne – 1
Nurgle – 1
Tzeentch – 2
Slaanesh – 1
Generic – 0
Fast Attack
Khorne – 1
Nurgle – 1
Tzeentch – 1
Slaanesh – 2
Generic – 1
Heavy
Khorne – 1
Nurgle – 0
Tzeentch – 1
Slaanesh – 2
Generic – 1
Fortifications
Khorne – 1
Nurgle – 1
Tzeentch – 0
Slaanesh – 10
Generic – 0
Total Units
Khorne – 14
Nurgle – 12
Tzeentch – 12
Slaanesh – 10**
Generic – 4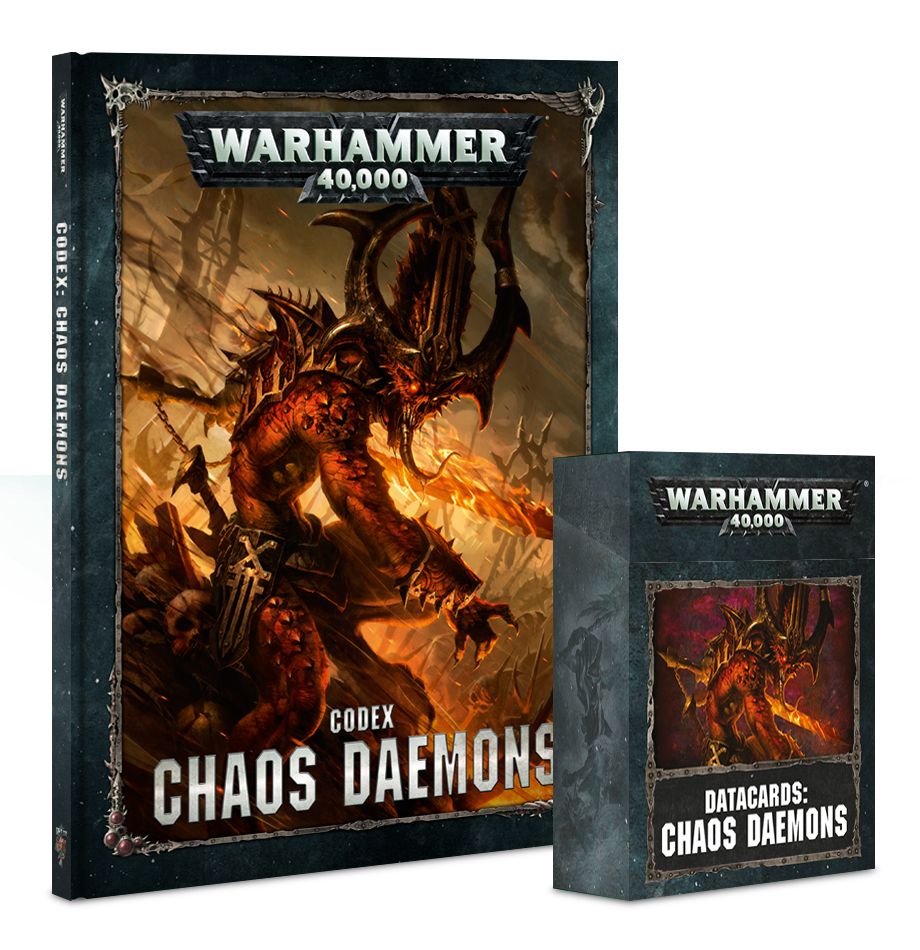 It's a little telling that Khorne has the most units with a total of 14 and Slaanesh has 10. **But if you count the Infernal Enrapturess (who is not currently in Codex: Daemon) then Slaanesh has 11 units. Now we know that Slaanesh has at least 4 new kits on the way:
Keeper of Secrets
Daemon Prince w/Herald
Masque
Slaanesh Portal/Mirror Thing
We already have rules for the Masque and we know that GW can easily add a new Named/Unique Keeper of Secrets units with the new kit (they've done that before with other Greater Daemons). They could even make 3 different TYPES of Keepers (look at Bloodthirsters and The Great Unclean Ones). But it's a safe bet that the other two units are new and getting some new datasheet for 40k.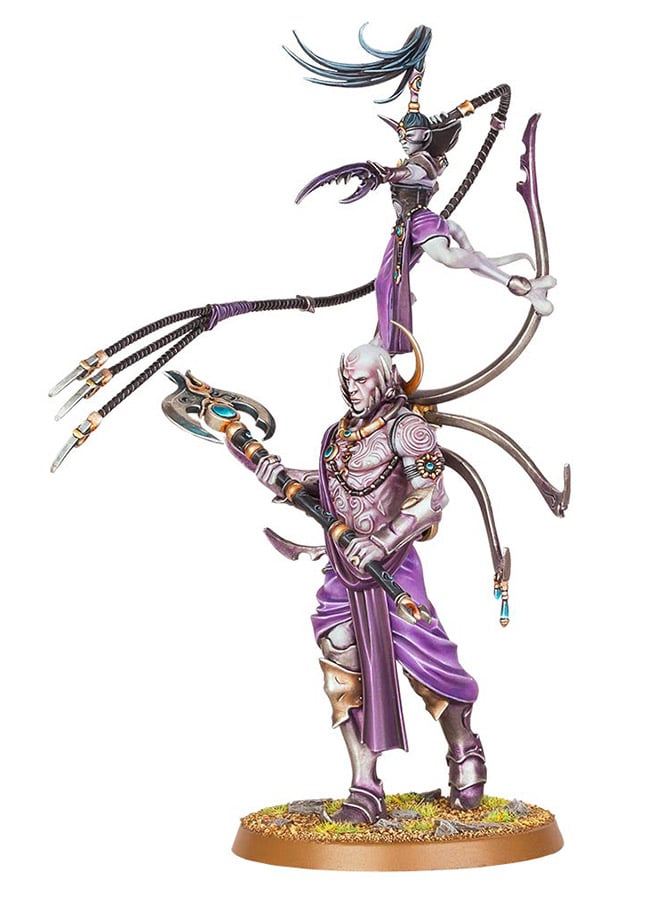 Combo Kit or Combo Model?!
If Games Workshop really wants to expand Slaanesh adding the new HQs (1 Unique KoS, 3 non-unique and a new Daemon Prince/Herald combo), and a new Fortification(?) option, then Slaanesh will be more in line with the other 3 chaos factions. And if the Daemon Prince/Herald can be split-off that's possibly another HQ option, too. With those new units they would actually be on par with Khorne in terms of sheer number of options.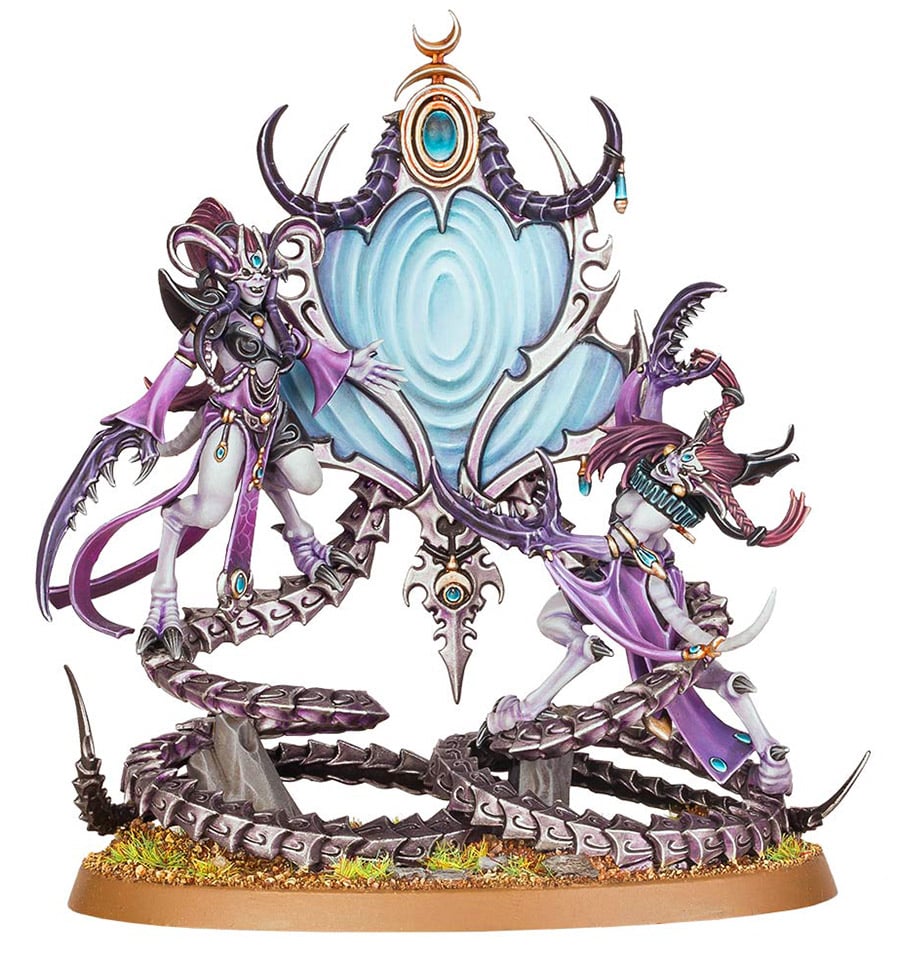 What does this mean in the long run? Well, it means that GW will NEED to update the Chaos Daemons Codex with ALL the new units. We're still waiting on the release of the Infernal Enrapturess as a stand-alone clam-pack, too. What better time to release all that than with the Slaanesh wave that's clearly on the way?
Oh – one last reason: Don't forget all the stat changes for the Khorne and Slaanesh units from Wrath & Rapture, too!
What do you think? Will we see an update to the Chaos Daemons Codex? Or do you think GW will just add all these units with a supplement of some form?