40K: Listener Questions, Obstacles to running a GT, Should playtesters compete? : TFG Radio

This week on TFG Radio Adam, Danny, and John are together to answer listener questions, and whether playtesters should be allowed to participate in events.
Hey everyone! This episode we have Adam, Danny, and John on the show. They answer some listener questions, talk about some of the obstacles when trying to create a grand tournament, and discuss whether a playtester should play in competitive events. This and a whole lot more so give it a listen. Bonus points if you caught Adam's mistake!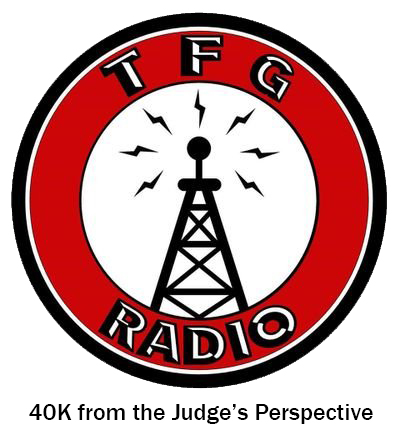 TFG Radio Twitch Stream Episode #37
~I hope you enjoy the show! Be sure to say something in the comments section. Whether it's your opinion of the show itself, or just to suggest something we could talk about in the future, be sure to drop us a line.

If you're a fan of the show, and would like to help us to make the show better, be sure to visit our page and support today:
TFG Radio Patreon