40K: Next Week From GW – Slaaneshi Forces And A New Daemon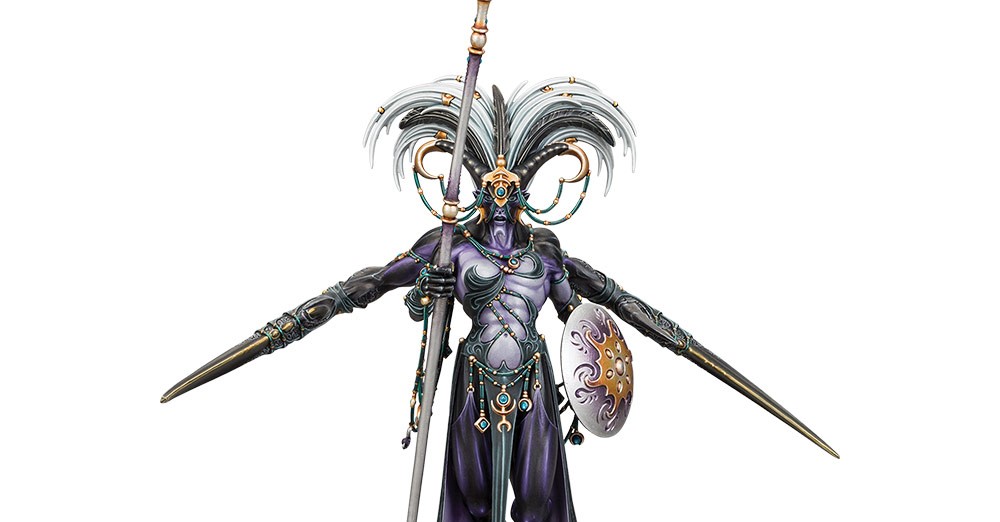 Next week Slaanesh followers throughout the Realms/Galaxy will be getting a hhost of new models, and a new character Daemon, Shalaxi Helbane. Come and see the secrets of Slaanesh!
Slaanesh has been stirring in the background for… a while now. In the Mortal Realms, the Slaaneshi seekers have been looking for Slaanesh since way back when Malign Portents was the hot new thing. That was a whole edition ago now, which is crazy to think about. And on the 40K frontier, there's been rumblings of something coming–what with that rumor engine that's almost certainly Fabius Bile and the like.
And now, the wait is almost over. Next week you'll be able to pre-order the new Slaanesh Daemons as well as the Battletome: Hedonites of Slaanesh. So let's dive in!
via Warhammer Community
First up, let's get right to the new host of models. There's the new Masque: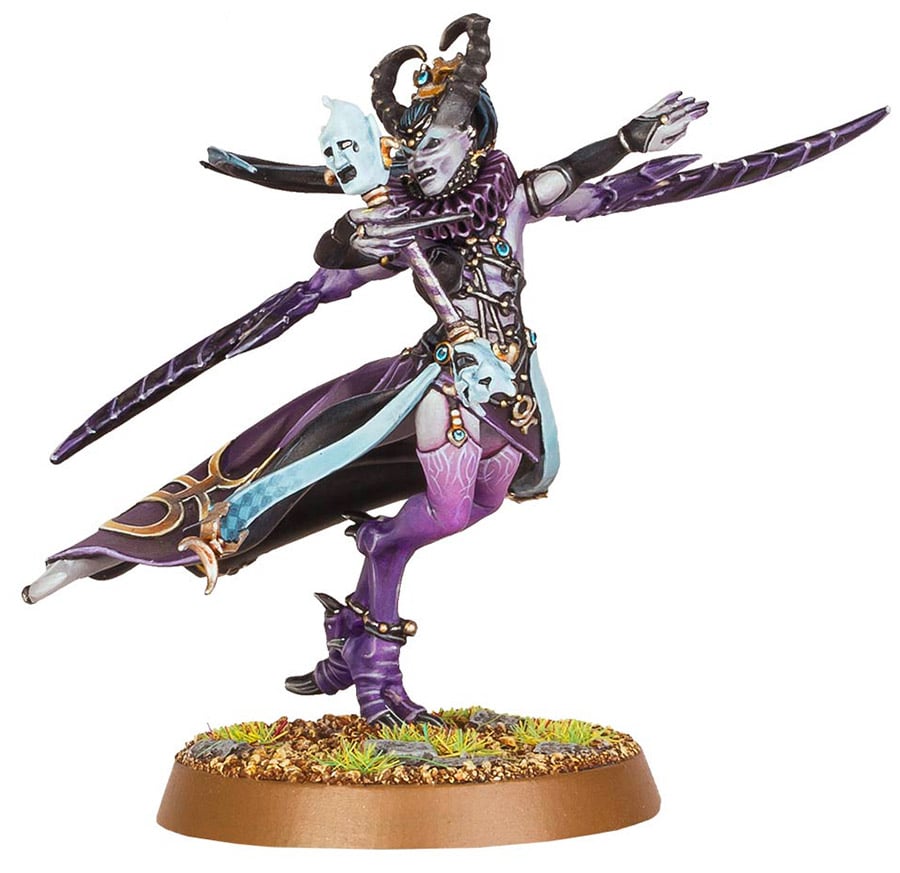 The Slaaneshi Acro-Yoga couple: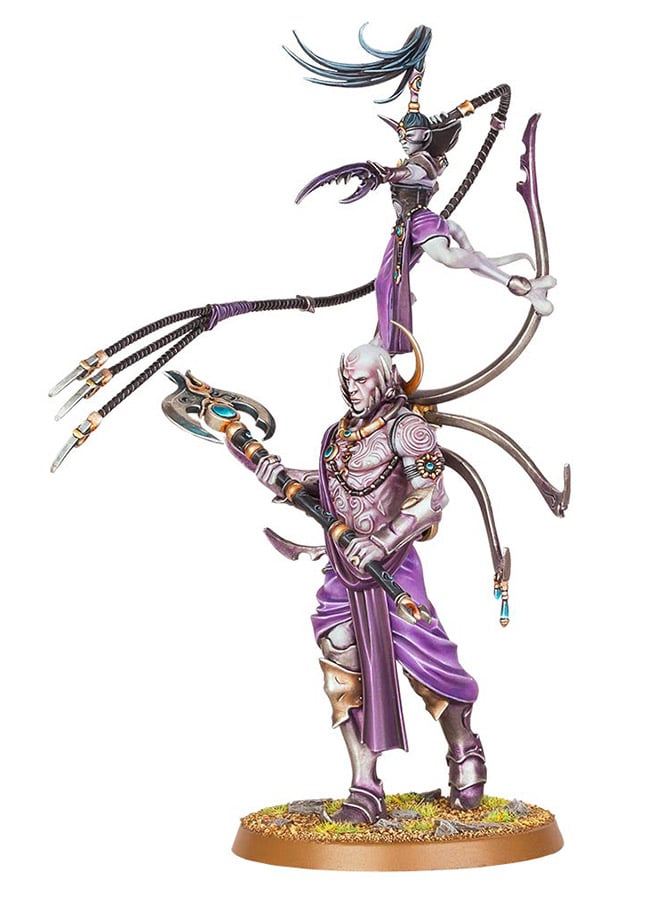 The tentacle mirror: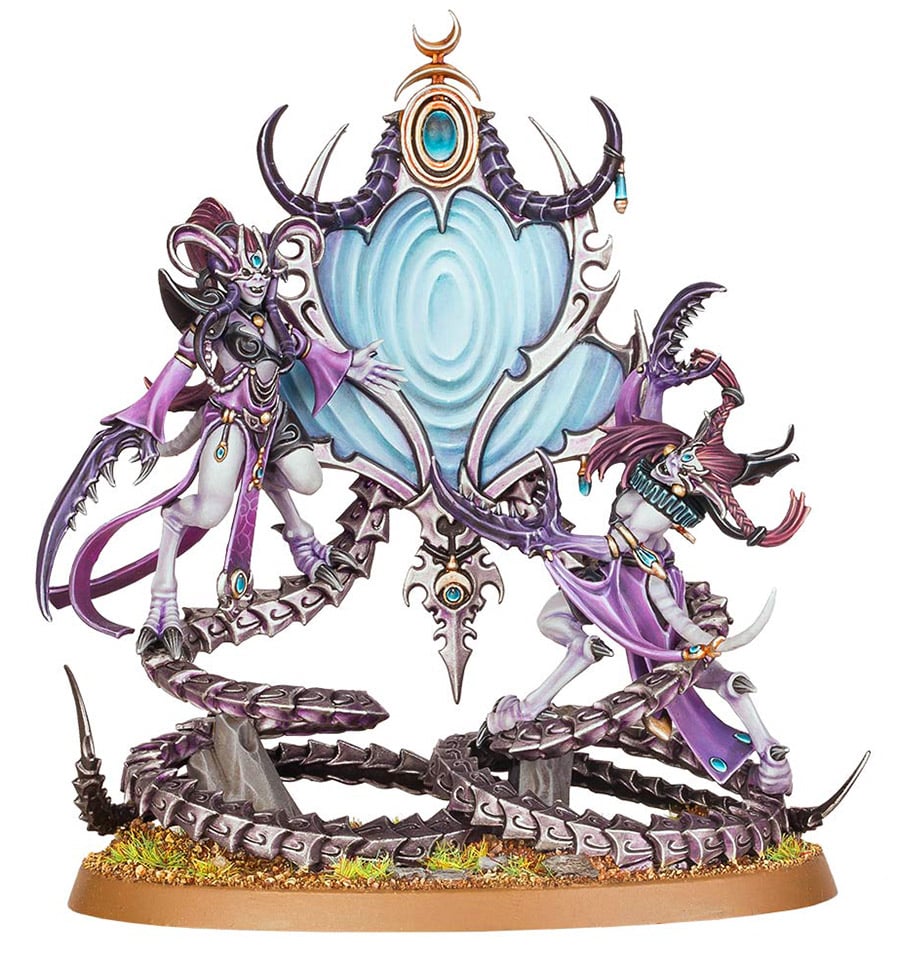 The night goblin Stargate: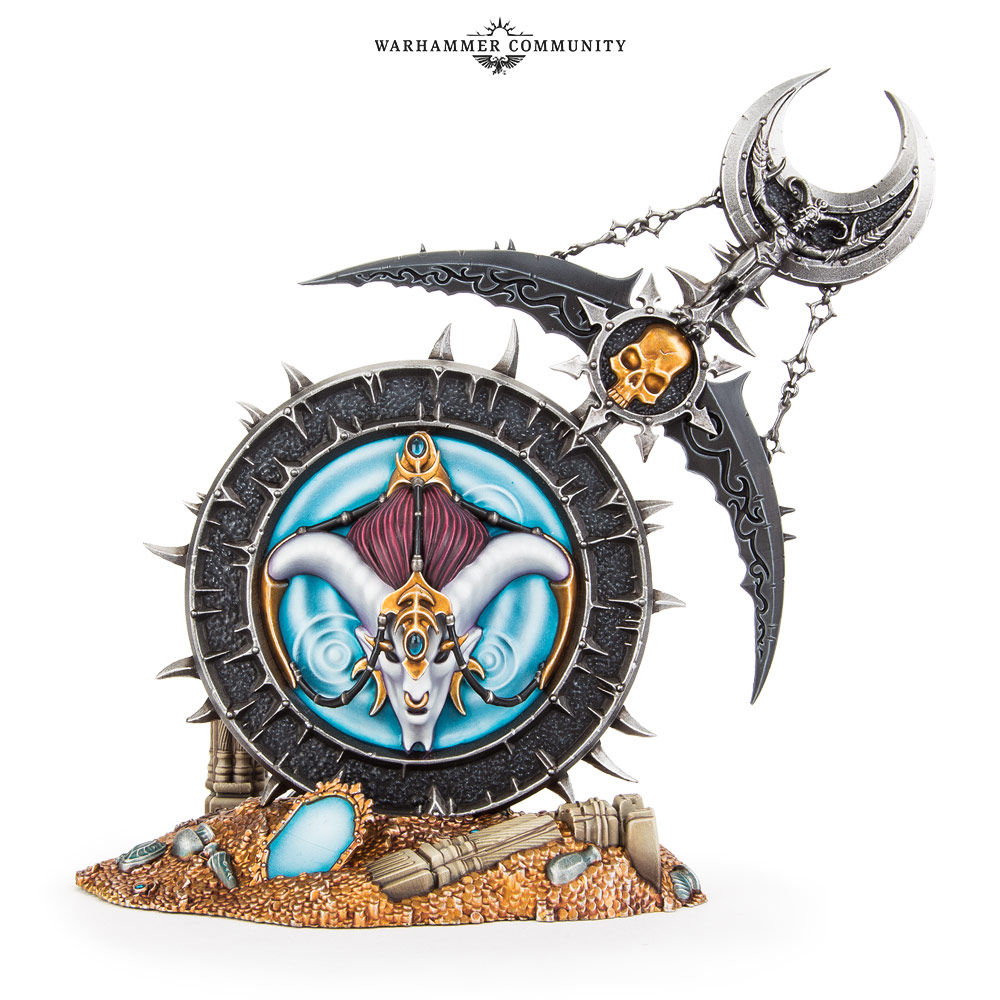 The Endless Spells
Subscribe to our newsletter!
Get Tabletop, RPG & Pop Culture news delivered directly to your inbox.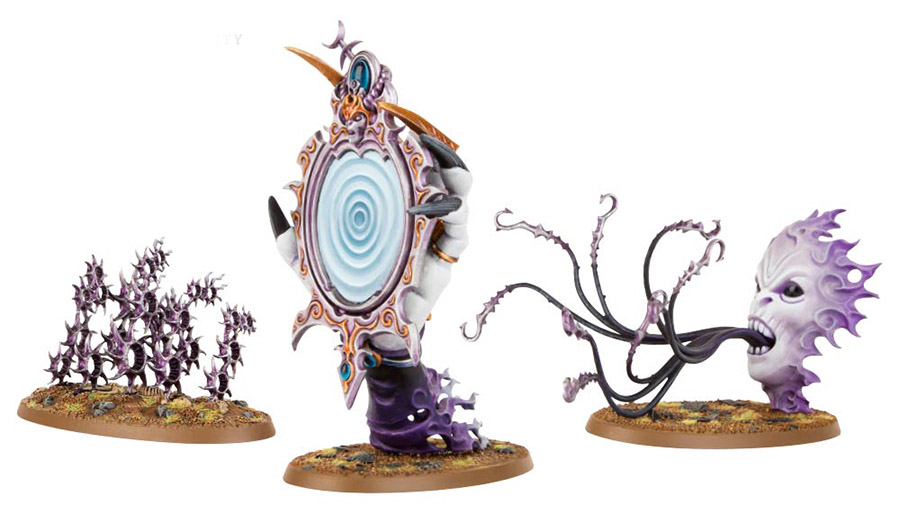 And of course, the sweet new Keeper of Secrets: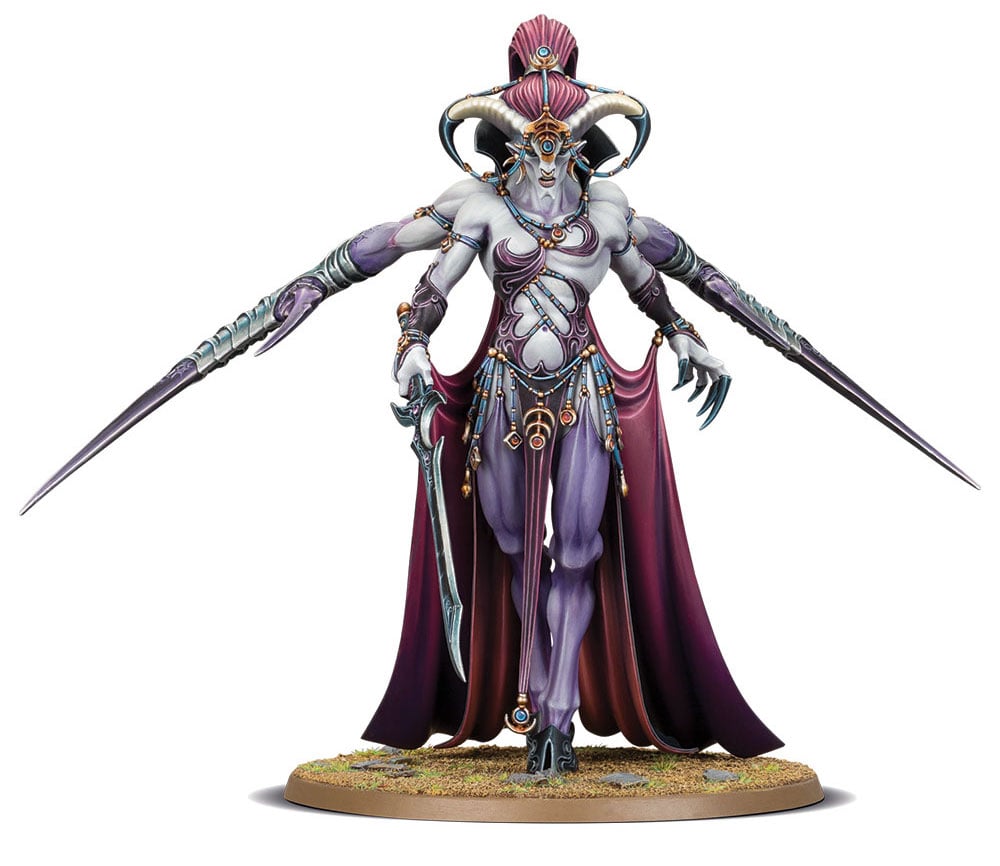 But what you haven't seen yet is the new Daemon character, built off of the same kit as the Keeper of Secrets. Meet Shalaxi Helbane.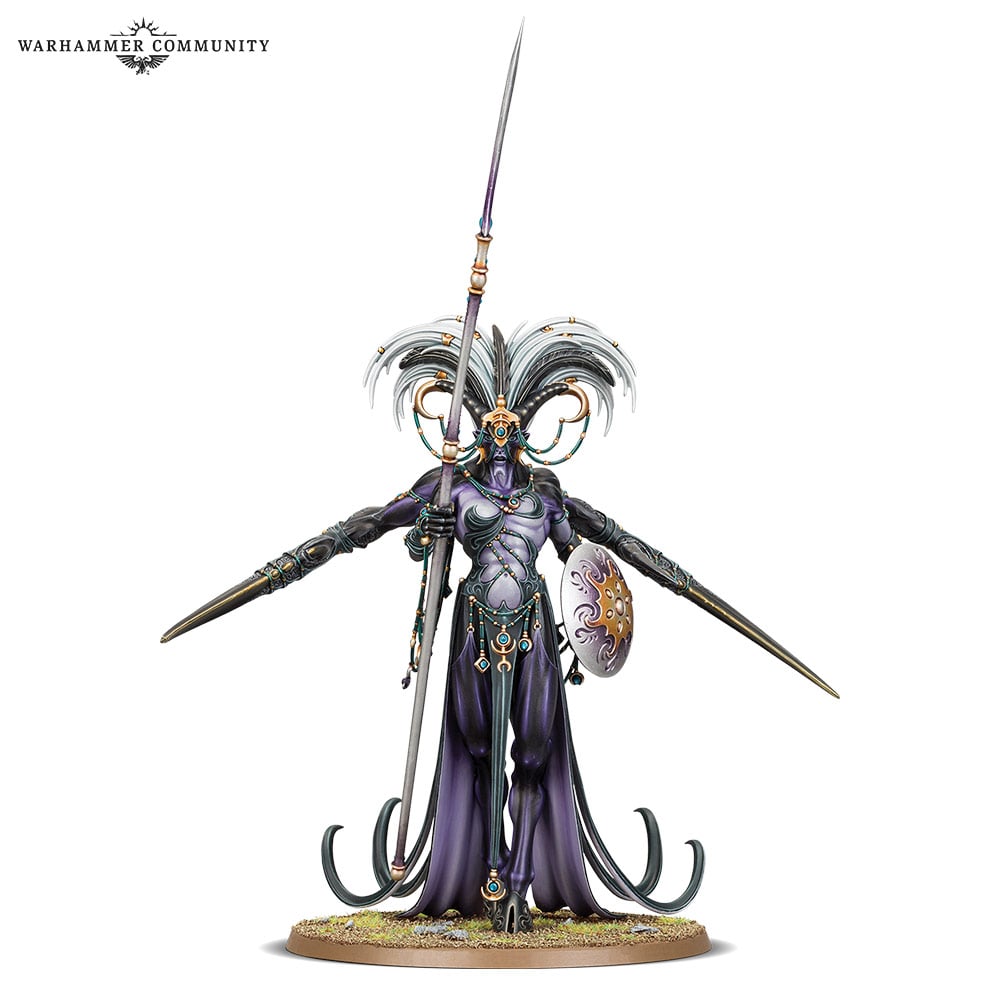 Built from the same kit as the Keeper of Secrets, this deadly character hunter is the first new named Slaanesh character in years and promises to be invaluable both in the Mortal Realms and 41st Millennium alike.
And accompanying all of these new models is the new Battletome designed to bring the Hedonites of Slaanesh to the forefront of the Mortal Realms.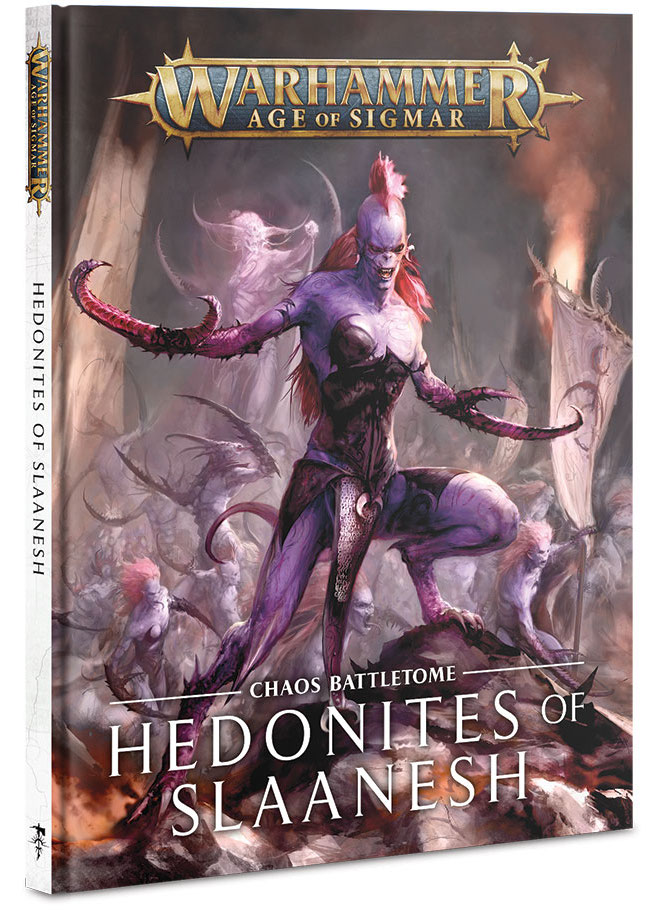 This tome of forbidden knowledge is your complete guide to the forces of the Dark Prince and includes new rules for using your army, sumptuous art and sinister lore that explores the world of these relentless pleasure-seekers and much, much more. The battletome will be available in both standard and limited editions, with a set of Warscroll Cards also available for quickly referencing your rules in the thick of battle.
And of course all next week you'll be sure to find previews and teasers, so stay tuned, it's about to get Slaaneshi.
What do you think of the new releases? Let us know in the comments!