Back in the 1980s, the Space Marines would use ANYTHING to defeat the xenos – even with a little help from the Greatest American Hero…
It was Rogue Trader and an early and growing Games Workshop was growing their newest hit – Warhammer 40,000. Each month was full of new minis and the universe was expanding before the player's eyes.
Back in February 1989, White Dwarf 110 came out with more homebrew creations from the studio.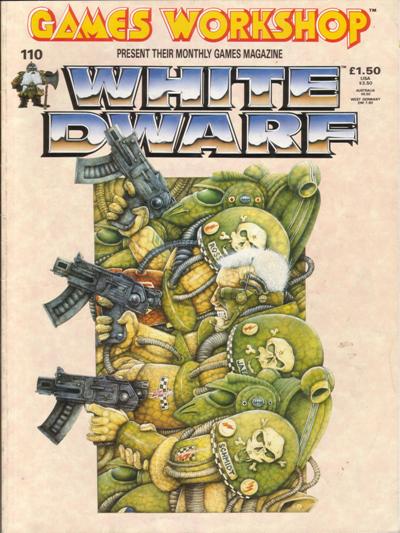 The studio was fond of throwing together vehicles and dioramas out of whatever they had available from styrofoam to scale models to toys. Some of these like the prototype Land Raider would evolve into classics that are still with us to this day, while others were lost to the mists of time. Today we will take at this Space Marine hover tank, one of the very first seen, on the back cover of the White Dwarf: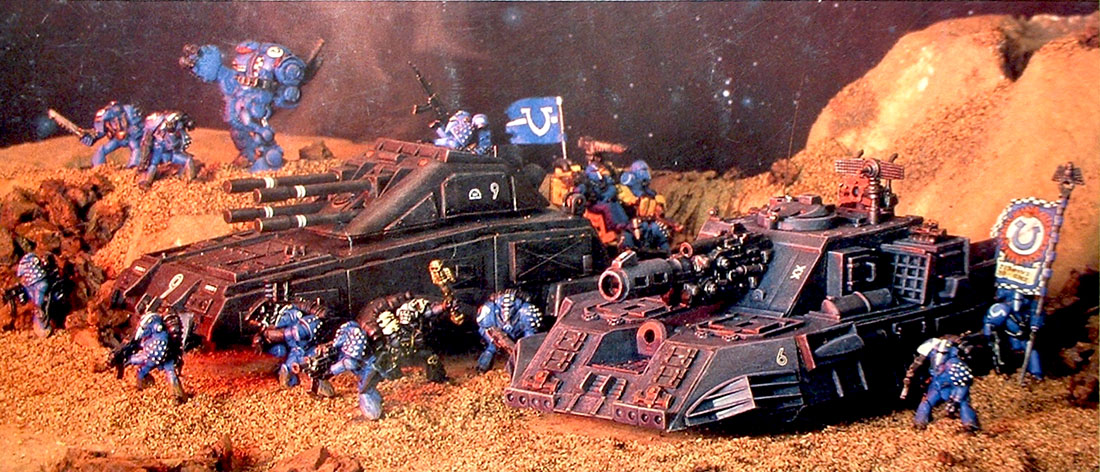 OH YEAH – love that retro homebrew goodness!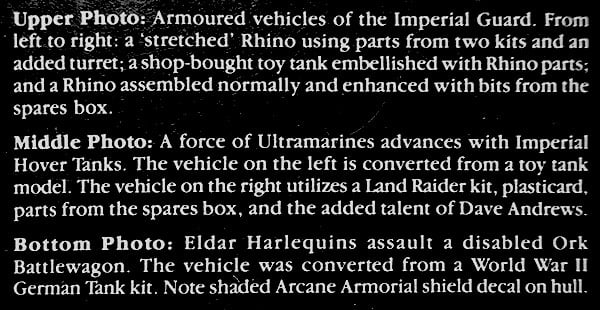 You want "Middle Photo" section that goes with our tank.
I was playing with a LOT of GI-Joe toys during the 1080s, so this image always struck a familiar chord with me. I could never quite put my finger on it. So imagine my surprise to discover our "hover tank" is no other than the 1985 vintage GI-Joe tank – "The Armadillo". Check out its details via awesome toy resource  
YOJOE
This Armadillo was lost and never made it exactly into the grimdark, but then again… maybe it did?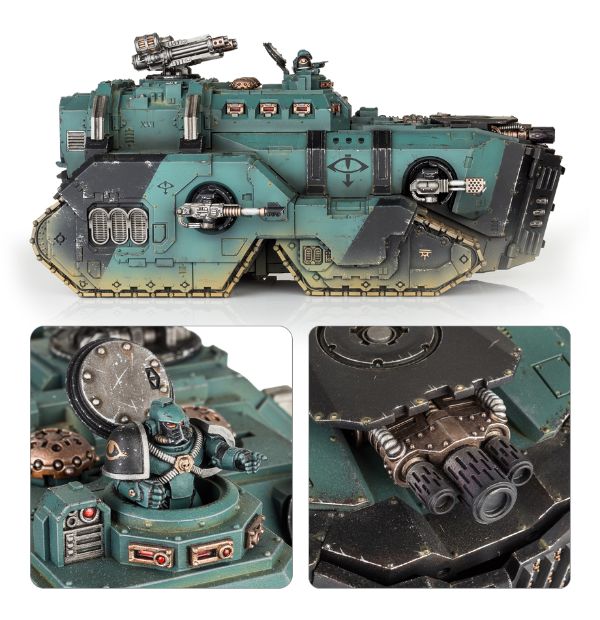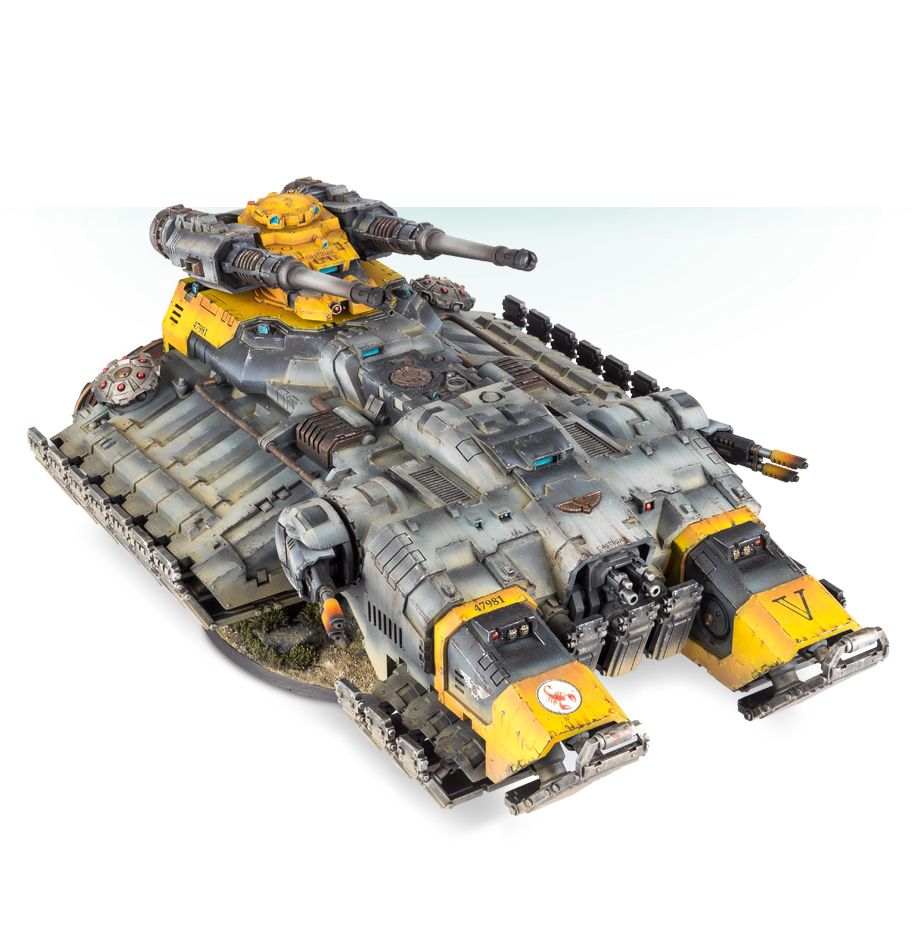 ~And knowing is half the battle!