D&D: Acquisitions Incorporated – The Official Announcement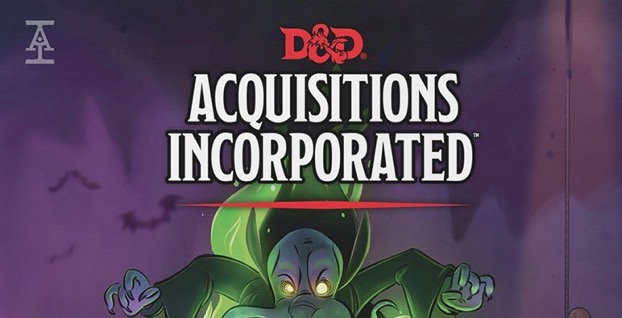 With an official announcement, the new Acquisitions Inc. Dungeon Manual (the Penny Arcade D&D book) has even more details revealed–come take a look!
Though the announcement might have come on April 1st, and the subject matter is fairly humorous, Acquisitions Incorporated–the upcoming sourcebook that brings players and DMs the tools they'll need to introduce the venerable adventuring franchise to their corner of the Forgotten Realms (or whatever world they happen to be playing on)–is serious business. And according to the official announcement, we have a release date: June 18, as well as a few other key details. Let's dive in folks.
via Wizards of the Coast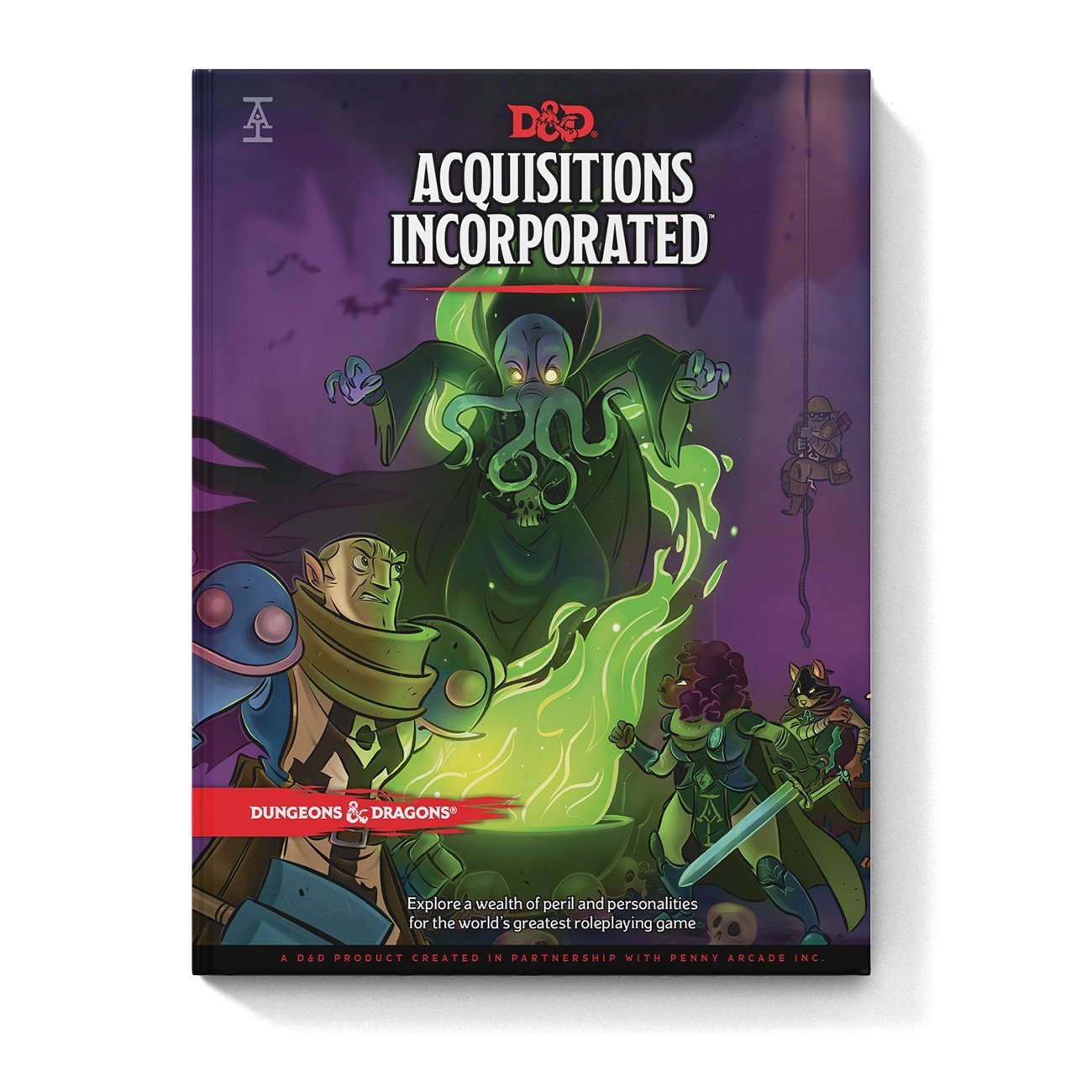 Fans will be able to live out their fantasy of climbing the corporate ladder of the most notorious retrieval agency in the Forgotten Realms—Acquisitions Incorporated. Join CEO Omin Dran, Jim Darkmagic, Môrgæn, and the chandelier-riding Viari around the table as a lowly intern or a freshly-minted franchisee with the new Acquisitions Incorporated sourcebook coming from Dungeons & Dragons on June 18!

"To tons of people around the world, the flavor of D&D played by the Acquisitions Incorporated crew was their first taste of just how much fun a Dungeons & Dragons game could be," said Nathan Stewart, Senior Director of Dungeons & Dragons at Wizards of the Coast. "We wanted to start experimenting with presenting different playstyles to fans entering the D&D community, and it made sense to start with a group who has spent ten years at a table with Chris Perkins entertaining hordes of fans."
Alright that's enough lurid praise to give you the idea–there's a reason they started with this book, and we all have a general feel for what it's going to be like. It is nice to see the release date up in official letters. We also learn that the book will be 224 pages, come with its own adventure, and encourages players and DMs to find the edges of the rules that can be bent in favor of things that sound cool.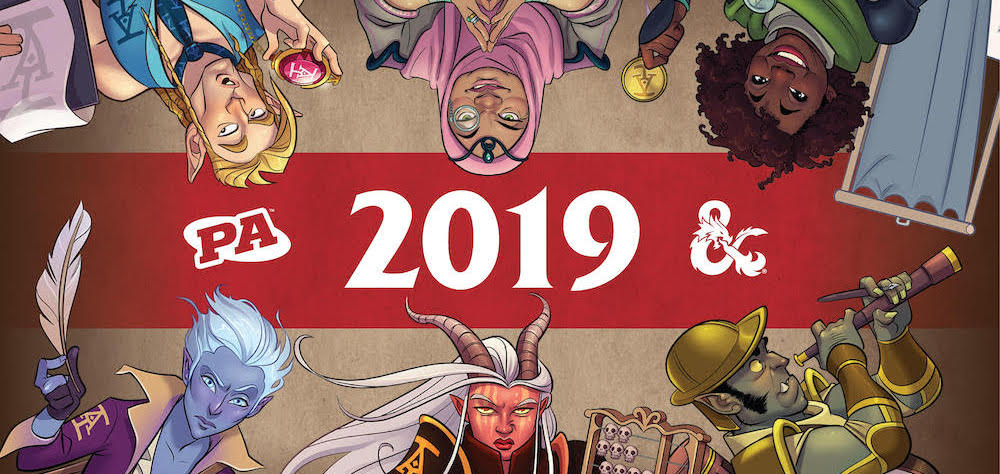 This past weekend at PAX East, Penny Arcade's Jerry Holkins and Elyssa Grant were on a panel moderated by D&D Game Designer Kate Welch (Rosie Beestinger herself) to talk about the type of madcap fun D&D fans will get up to when the book drops June 18. Check out video from that panel here:
Or if you'd prefer to see  Acquisitions Incorporated in action, check out their live game from PAX East 2019 with Dungeon Master Jeremy Crawford guiding Omin Dran (Jerry Holkins), Jim Darkmagic (Mike Krahulik), Viari (Patrick Rothfuss), Môrgæn (Morgan Webb), and Bobby Zimeruski (WWE Superstar Xavier Woods) on another zany adventure in the world of Ravnica. Catch up on their most recent escapades at https://www.twitch.tv/videos/403318753!
Subscribe to our newsletter!
Get Tabletop, RPG & Pop Culture news delivered directly to your inbox.
And as always…Happy Adventuring!
Latest News From BoLS: