D&D: Explore Undermountain From Another Side In WizKids' New Board Game

Now there's a new way to explore the depths of Undermountain–newly announced from WizKids, a new Adventure System Board Game brings the module of Waterdeep: Dungeon of the Mad Mage to a board game near you.
The dungeon of Undermountain is legendary throughout the Realms. From its iconic entrance at the Yawning Portal, to the insane, immortal mage who built, designed, and populated it, Undermountain is home to monsters and treasures of legend. And now, WizKids is bringing this legendary dungeon to their Adventure System Board Games, which are board game representations of some of the more popular D&D Modules, like Against the Giants and Curse of Strahd. Let's dive in and see what ol' Halaster Blackcloak has cooked up for this edition.
via WizKids
Inspired by the Dungeons & Dragons adventure of the same name, this exciting new release sees players journeying through the Yawning Portal to Undermountain to take on the creatures and quests that lie within. As always, Waterdeep: Dungeon of the Mad Mage Adventure System Board Game can be combined with the previous games in the Dungeons & Dragons Adventure System series, and Waterdeep: Dungeon of the Mad Mage Adventure System Board Game adds a variety of new and exciting features, such as the ability for players' characters to reach level 4 and the addition of Bane/Boon cards, to make players' adventures more epic than ever before!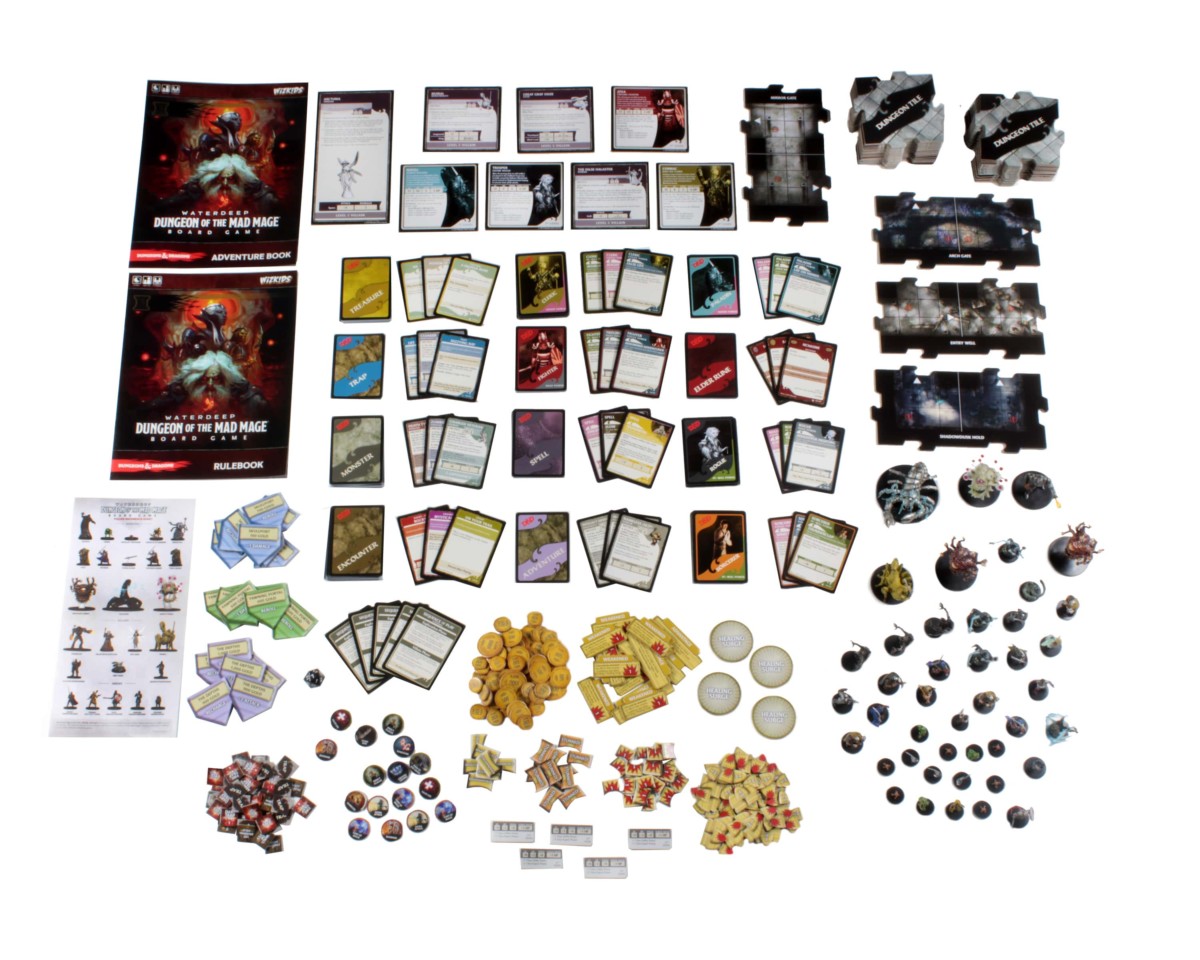 The game comes in both Standard Edition for $79.99, featuring unpainted miniatures, and Premium Edition, which includes 42 fully painted miniatures, for $159.99.  Dungeons & Dragons Waterdeep: Dungeon of the Mad Mage Adventure System Board Game is available now, so venture to your Friendly Local Game Store and pick it up today!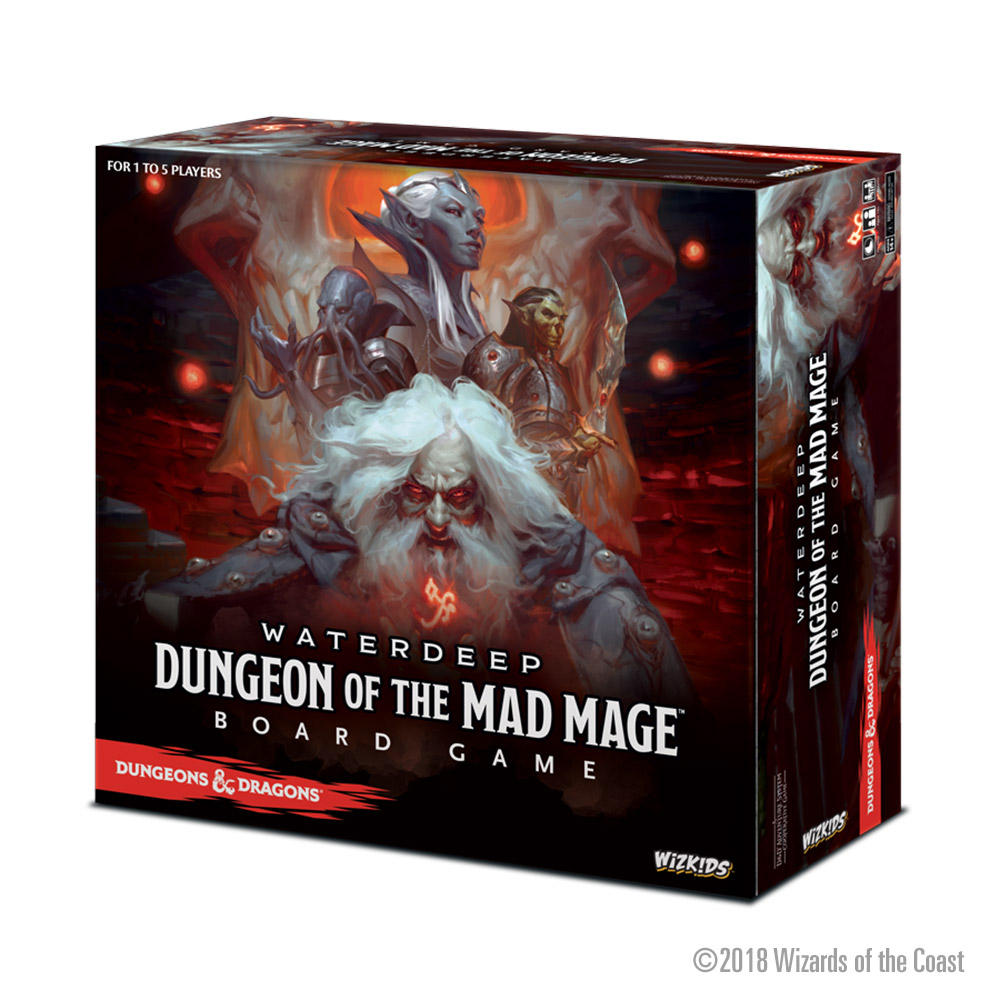 In the city of Waterdeep rests a tavern called the Yawning Portal, named after the gaping pit in its common room. At the bottom of this crumbling shaft is a labyrinth dungeon known as Undermountain, domain of the mad wizard Halaster Blackcloak, who has seeded his lair with monsters, traps, and mysteries.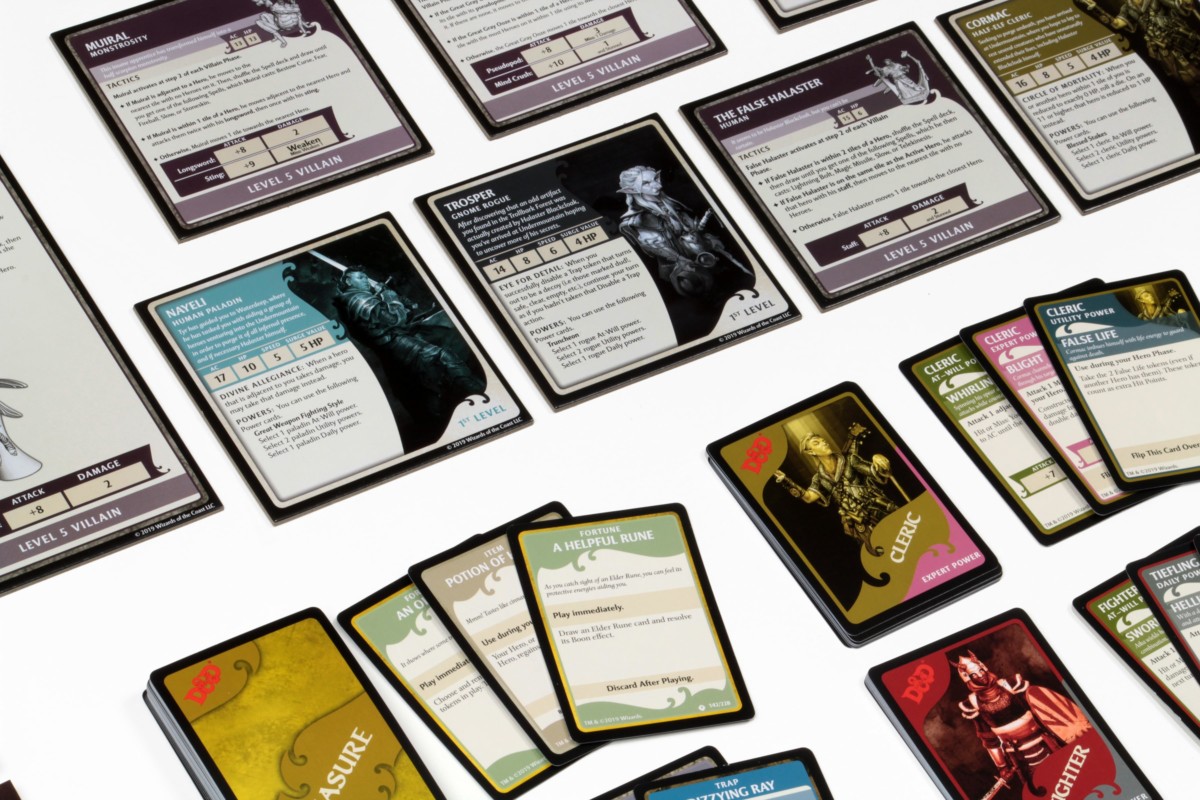 As an adventurer in Dungeons & Dragons: Waterdeep: Dungeon of the Mad Mage board game, explore Undermountain in search for treasure while navigating numerous traps and ominous monsters.
Contents*:
42 Single-Colored Miniatures
5 Hero Tiles
4 Villain Tiles
1 Rulebook
1 Adventure Book
20-sided Die
40 Interlocking Dungeon Tiles
5 Double-sized Interlocking Special Tiles
225 Cards
Over 300 Tokens
*Contents subject to change.
Subscribe to our newsletter!
Get Tabletop, RPG & Pop Culture news delivered directly to your inbox.
What's New?
Players can now get to level 4 with their characters and gain even more powers!
Environment cards that get replaced when a new Environment card is drawn.
Bane/Boon cards – some effects will cause a draw of these cards, telling you to resolve their bane or boon effect.
Following in the path of the other critically-acclaimed D&D board games, Waterdeep: Dungeon of the Mad Mage features multiple scenarios, challenging quests and game play designed for a single player or a cooperative group of 2-5 players. The Waterdeep: Dungeon of the Mad Mage Adventure System Board Game features new Environment and Bane/Boon cards, as well as the Trap and Spell decks that premiered in Tomb of Annihilation, for even more exciting game play content!
Happy Adventuring folks!