Geekery: Al Swearengen and His Dirty Mouth Return in 'Deadwood: The Movie'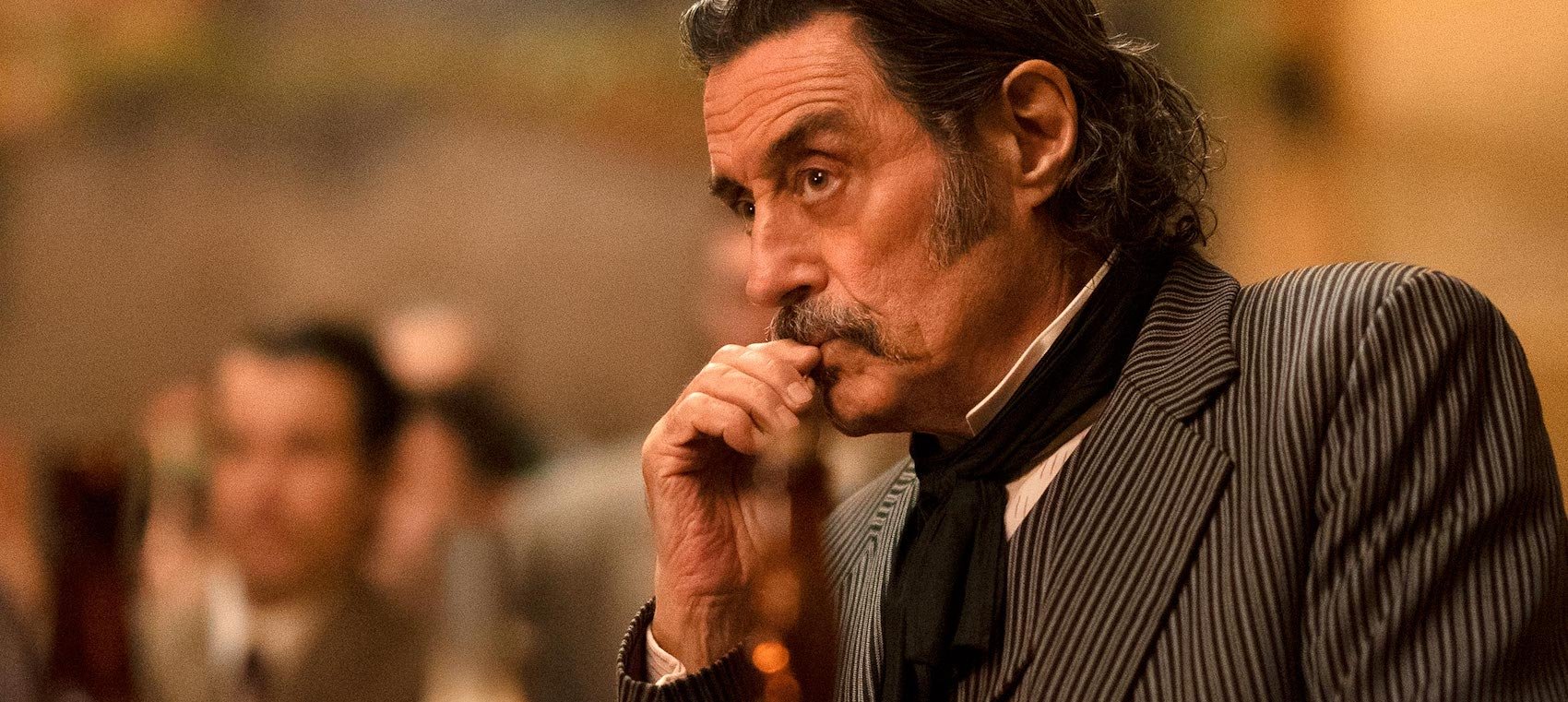 13 years after the series wrapped the characters are returning to the screen – full of the same vinegar, grit, and foul language that we all love so much.Time has passed in Deadwood, and the residents come back together to celebrate South Dakota's statehood. Modernity is upon them, and this bunch can't get together without some drama going on – rivalries reignite, old wounds open, and alliances are challenged.
The movie's script was penned by the wonderful David Milch, who wrote the series, and it's directed by Daniel Minahan. The returning cast includes Ian McShane (Al Swearengen), Timothy Olyphant (Seth Bullock), Molly Parker (Alma Ellsworth), Paula Malcomson (Trixie), John Hawkes (Sol Star), Anna Gunn (Martha Bullock), Dayton Callie (Charlie Utter), Brad Dourif (Doc Cochran), Robin Weigert ("Calamity" Jane Canary), William Sanderson (E.B. Farnum), Kim Dickens (Joanie Stubbs) and Gerald McRaney (George Hearst).
If you haven't seen the series, you still have time to watch all 36 episodes –  you'll want to binge watch, trust me – before the premiere. It's one of the best series ever aired on television (it won eight Emmys and earned McShane a Golden Globe), and is well worth the time investment.
Deadwood premiers on HBO May 31st.