Geekery: 'Stuber' – What Happens When Dave Bautista Hails an Uber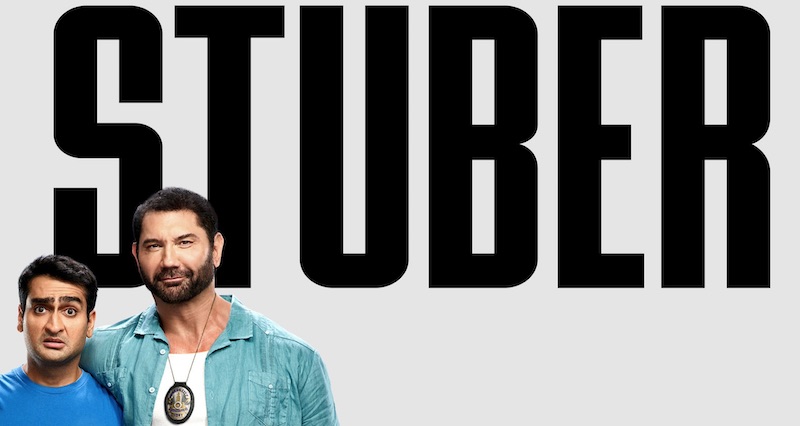 The Dave Bautista and Kumail Nanjiani buddy cop movie you didn't know you needed is coming out this summer.

The two actors have made their names in big franchises and a brilliant indie romantic comedy – now it's time to stand on their own. The pair of actors look like they play off each other brilliantly, and it's a got simple premise that sounds like a good summer comedy to me…
When a mild-mannered Uber driver named Stu (Nanjiani) picks up a passenger who turns out to be a cop (Bautista) hot on the trail of a brutal killer, he's thrust into a harrowing ordeal where he desperately tries to hold onto his wits, his life, and his five-star rating.
It made its debut at SXSW last month to good reviews. John DeFore – The Hollywood Reporter critic – described the film as "a riotous retro pairing of serious violence and serious laughs."
It's directed by Michael Dowse; the action-comedy also stars Iko Uwais, Natalie Morales, Betty Gilpin, Jimmy Tatro, Mira Sorvino, and Karen Gillan.
Stuber drives into theaters July 12