Geekery: 'The VelociPastor' Has Ninjas, Dinosaurs, & Questionable Accents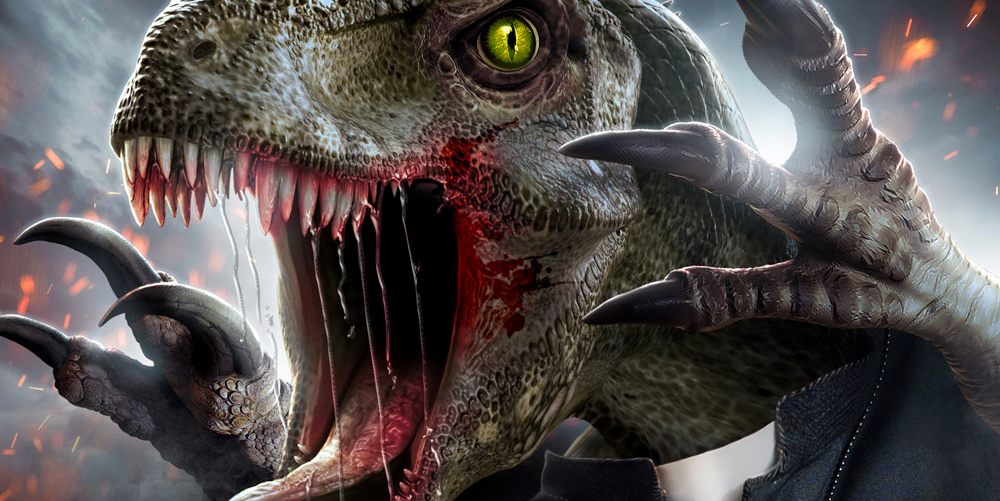 The movie started out as a joke grindhouse trailer, and has grown into a full length horror comedy filled with very special effects, top notch martial arts fight scenes, and stellar acting. The story is definitely worthy of a best original screen play Oscar…
After a devastating family tragedy, a priest travels to China to find deeper spirituality, but instead is endowed with an ancient ability that allows him to turn into a dinosaur. At first, he is horrified by his newfound superpower, but a local prostitute convinces him to use his newfound gift to fight evil – and ninjas.
This is grade A, intentionally bad horror in the same vein as
Birddemic 2
and
Zombeavers
 – and I'm here for it. It looks fantastically terrible.
It's written/directed by Brendan Steere (Animosity), and stars Gregory James Cohan, Alyssa Kempinski, Daniel Steere, Yang Jiechang, Jesse Turits, Fernando Pacheco de Castro, and Aurelio Voltaire. It is being distributed by Wild Eye Releasing.
The Velocipastor debuts at Texas Frightmare Weekend on May 3rd, and VOD later this year.