Star Wars: Legion – TX-225 GAVw Tank Unit Expansion Preview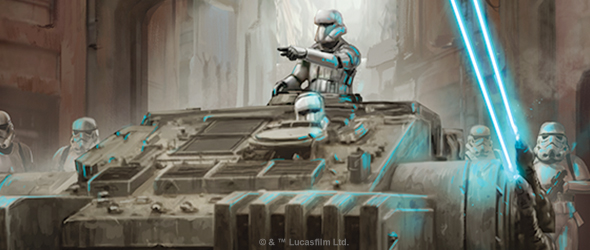 The Galactic Empire has a brand new Tank on the way to the tabletop. Get ready to bring on the heavy armor!
Not all the battles of Star Wars involves the massive AT-ATs or AT-STs of the Empire. Sometimes, you need a good ol' fashioned TANK! Say hello to the latest weapon system the Empire is getting access to with the TX-225 GAVw Occupier Combat Assault Tank!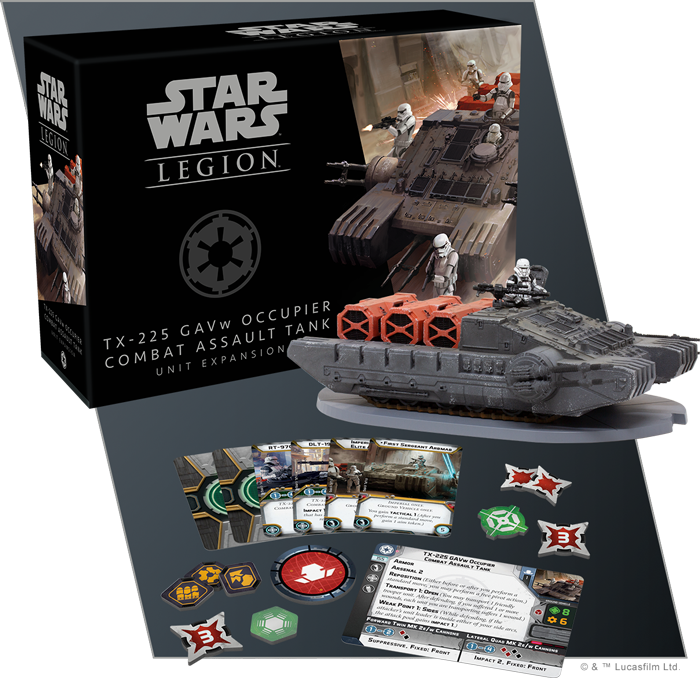 Low and menacing as it lurches forward, one of these tanks creates an imposing presence while it patrols the streets of Imperial-occupied worlds. Able to operate in the tight confines of cities or on open battlefields, the Occupier Combat Assault Tank can frighten those who oppose the Empire into submission with its weapons and appearance alike. Soon, you can add another massive Imperial war machine to your Imperial armies with the TX-225 GAVw Occupier Combat Assault Tank Unit Expansionfor Star Wars™: Legion.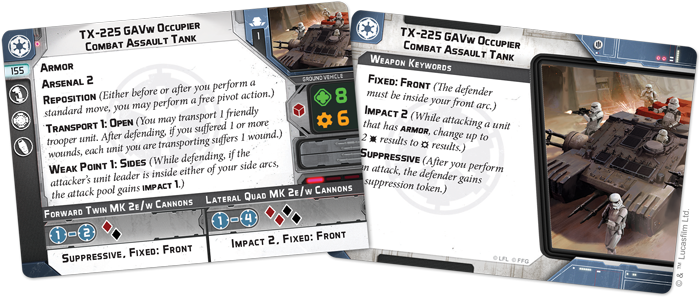 The TX-225 is a beast on the battlefield. If you can keep the enemy in it's front arc, you can really lay down a serious hail of firepower. To help with that, it's got Reposition which allows it to get a free Pivot action before it does a standard move. It can also transport 1 friendly Trooper unit around the tabletop, too. Just be mindful that taking hits on the side can be detrimental to your unit's health.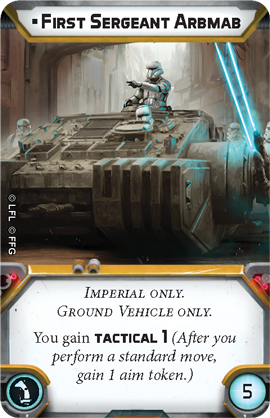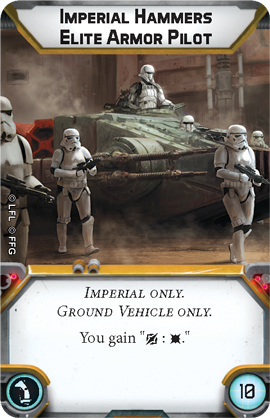 If you're looking for some extra juice for your Tank, you can always take one of the Tank Commanders. They also have options for some additional weapon systems to take on the tank: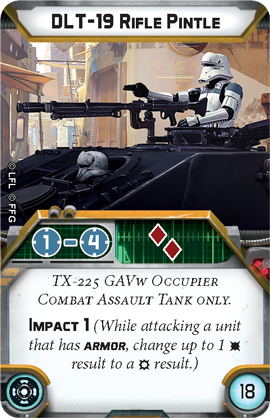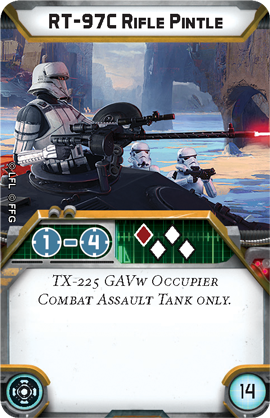 Subscribe to our newsletter!
Get Tabletop, RPG & Pop Culture news delivered directly to your inbox.
If you're looking to take on other armored combatants or if you're looking to clear infantry, the TX-225 has you covered!
Keep an eye out for this expansion slated for release in Q2 of 2019!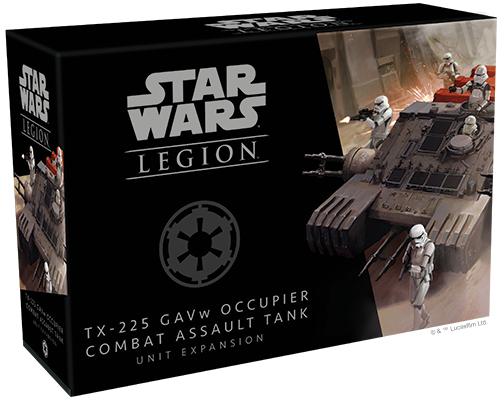 For the Galactic Empire, conquering a planet is only the beginning of the battle. Massive vehicles like AT-STs and elite shock troops like Imperial Death Troopers may be effective at sweeping across battlefields and capturing new territory, but they rarely stick around to hold this ground. A TX-225 GAVw Occupier Combat Assault Tank, however, is more than enough to quell any resistance to Imperial occupation.

Heavily armed and capable of carrying either cargo or personnel, one of these tanks can be a versatile asset to stormtrooper detachments on occupation duty. With the TX-225 GAVw Occupier Combat Assault Tank Unit Expansion, your Imperial armies gain a single finely sculpted, menacing TX-225 miniature that can work in tandem with your ground troops to impose the Empire's will wherever it's assigned. In addition to this beautiful miniature, this expansion also contains all the unit cards, upgrade cards, and tokens that you'll need to add one to your armies and outfit it for battle.
Crush the Rebellion!