Tabletop Crowdfunding Round-Up: April 9th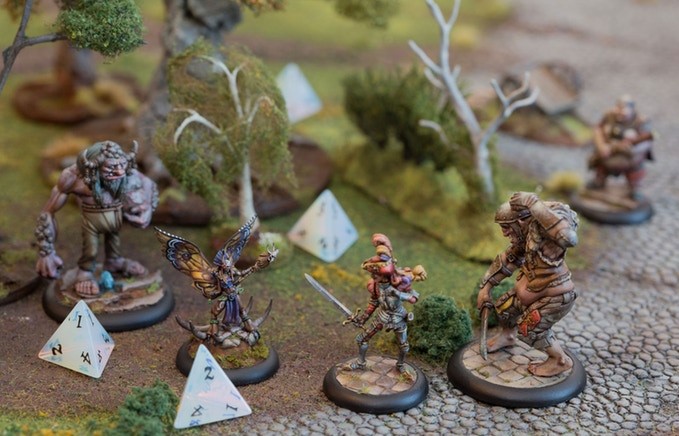 Egyptian pharaohs, grav-StuG's, fairytale monsters, and Scottish kings. Come check out this week's batch of Kickstarter highlights!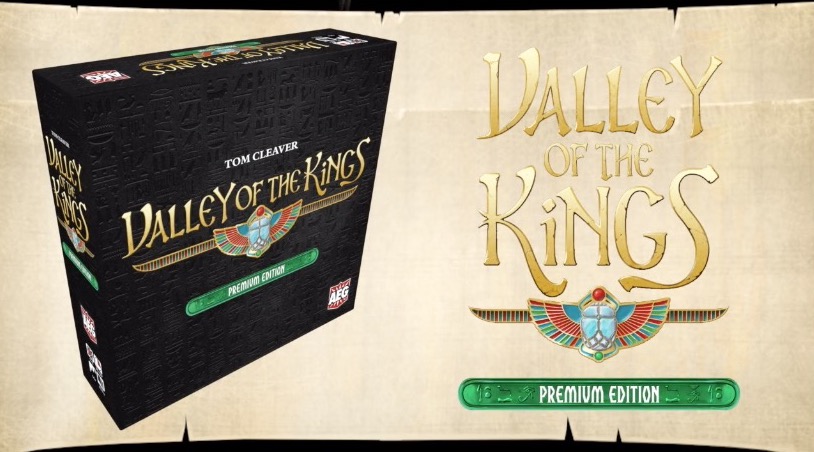 First up this week is a short campaign by AEG for their popular board game, Valley of the Kings. This Premium version collects all three games from the series into a single box and upgrades all the components. The Premium pack also features some new content, including revised rules, some new cards, and randomizers to spice up your sessions. You can grab the whole box for $50.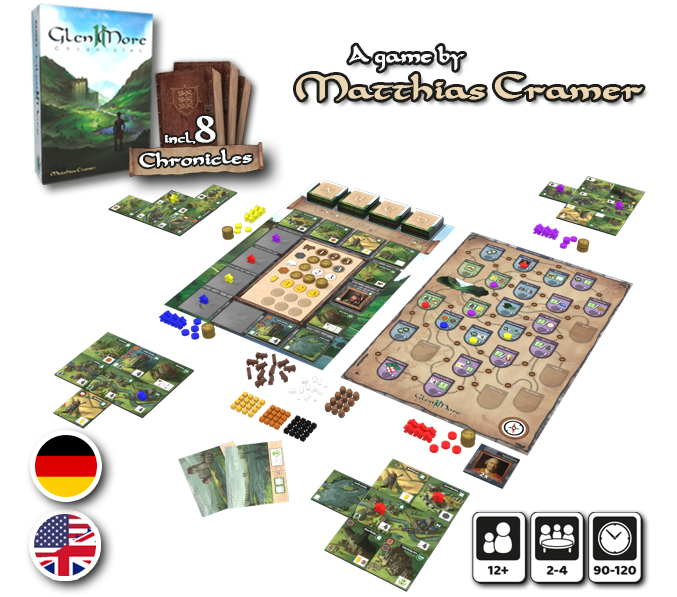 Glen More II: Chronicles is a follow-up to Matthias Cramer's hit tile-laying game from 2010. Like its predecessor, the game places players in the shoes of Scottish clan leaders from the Middle Ages through the early 19th Century. The game refines many of the concepts from the original, and adds tons of new content, including eight scenarios called Chronicles that have different objectives and mechanics to learn. You can buy your copy for $66.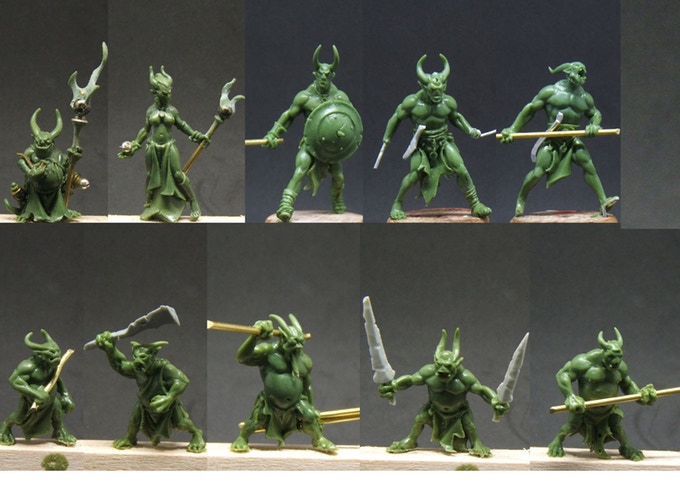 Red Box Games is back with another set of 28mm metal miniatures. The Warbands of the Dark Beyond is a party of demonic warriors and spellcasters, and stretch goals will add five zombies. The minis are $8 each, or $55 if you want the whole band of 10.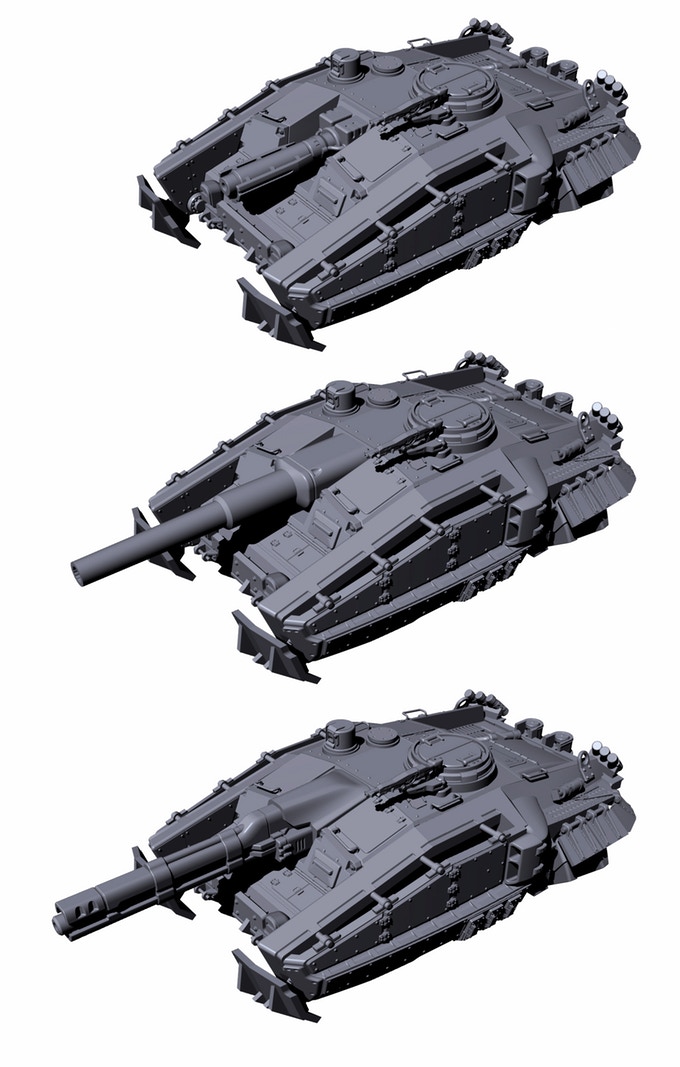 DreamForge is funding a new 28mm plastic model kit as part of their Eisenkern line. The Grav-StuG is a futuristic hover tank inspired by the infamous German tank destroyer and features several alternate gun options provided as .STL files. There's also some 3D printable terrain on offer. You can buy one for yourself for $49.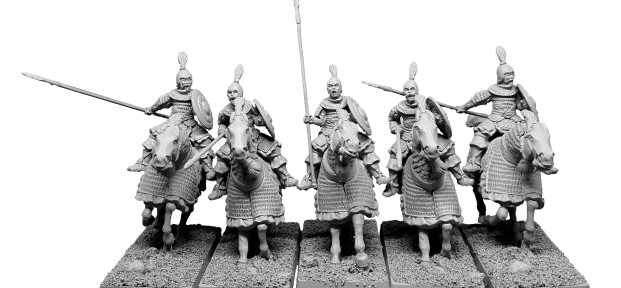 Zenit Miniatures is adding a new army to their Kensei and Torii miniature games. The Katai Empire is inspired by ancient China, and the Kickstarter includes just about everything you need to make a full army. There are various types of pikemen, swordsmen, archers, cavalry, chariots, artillery, and heroes. The miniatures are 32mm and made from metal and would work well both within Kensei/Torii or as a proxy army for another game.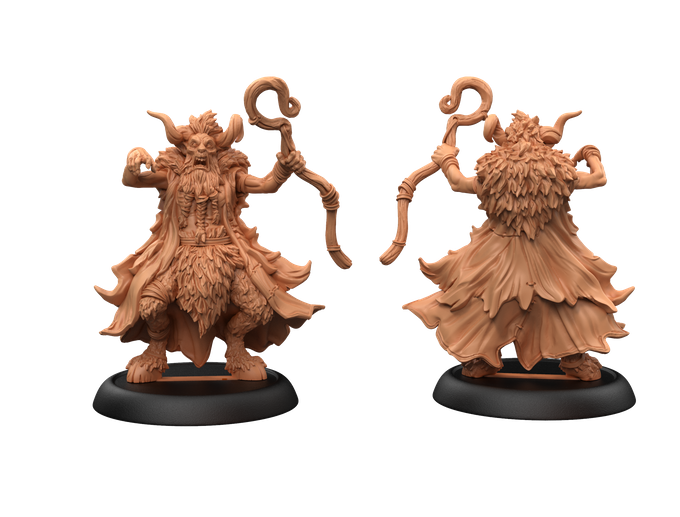 Subscribe to our newsletter!
Get Tabletop, RPG & Pop Culture news delivered directly to your inbox.
The fairytale skirmish game Moonstone is expanding with a new faction. The Leshavult draw inspiration from Celtic myths, and feature a variety of druids, fairies, and nature spirits. The campaign allows you to grab models from the existing factions as well, and there's some terrain on offer too. You can grab a starter box for $24.
~Which Of These Campaigns Caught Your Attention?