Warhammer: Keeper of Secrets Unboxing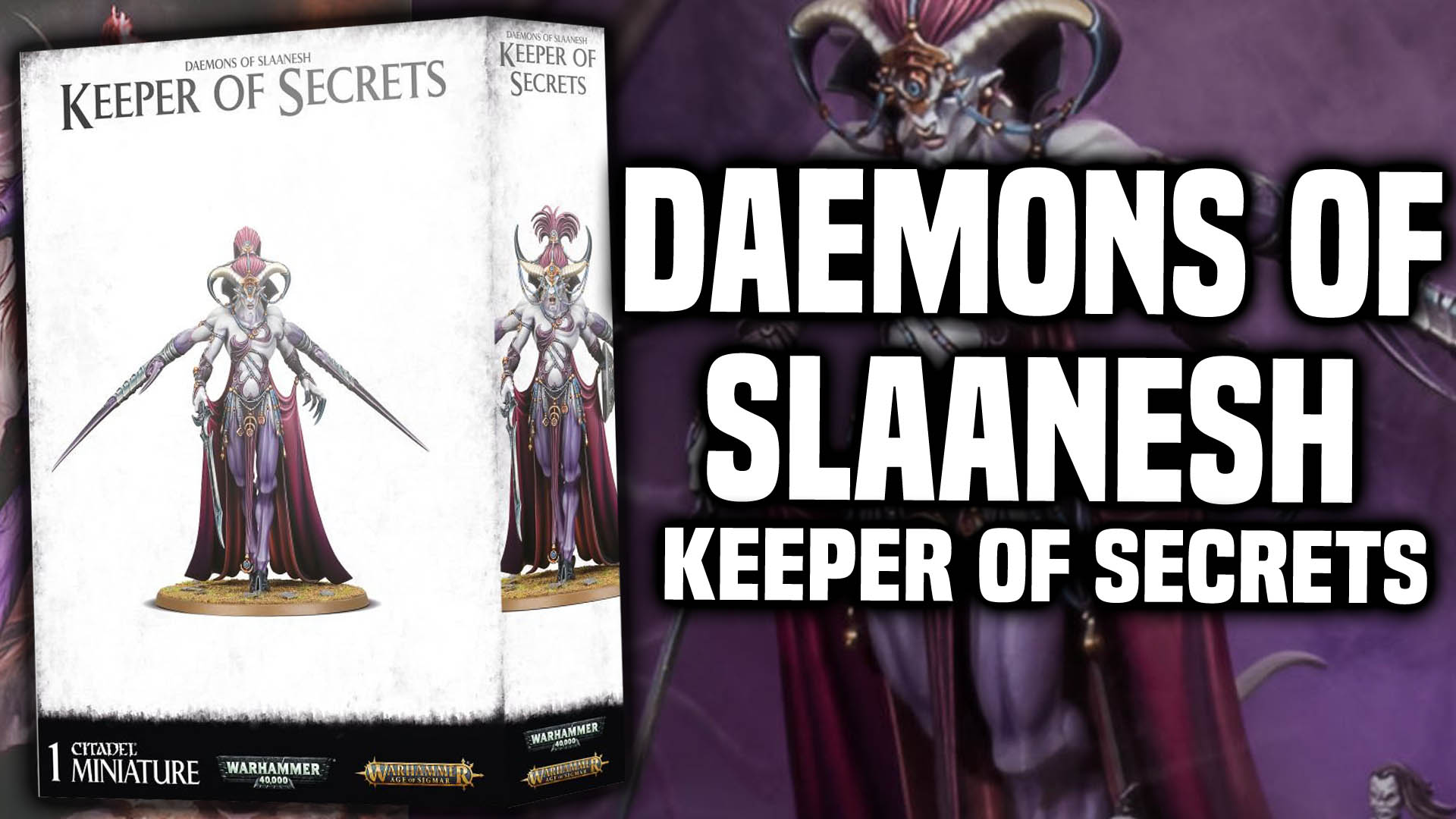 The Greater Daemon of Slaanesh is back with a brand new model and we've got our hands on it – come take a look inside the box!
It's been a LONG time coming and the wait is finally over. We've got a new Keeper of Secrets – has it been worth the wait? Take a look:
The Keeper Has Awoken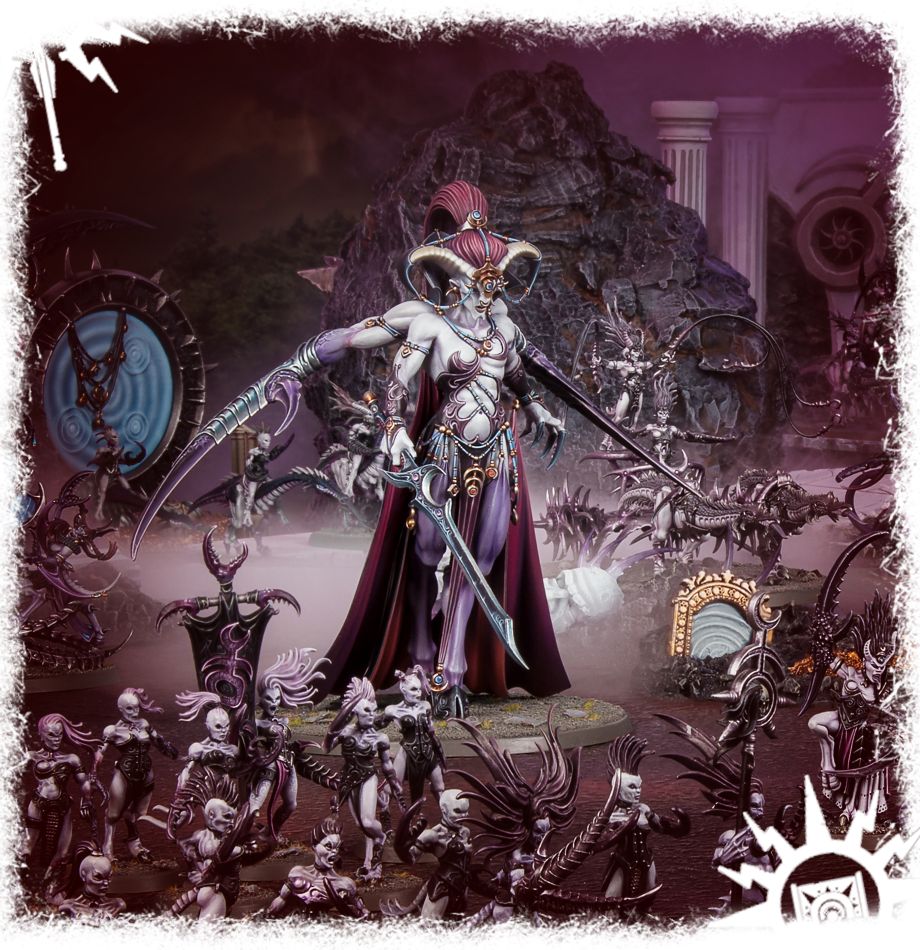 The new model is pretty fantastic – as we've come to expect from Games Workshop. It's got a perfect balance of grace and beauty mixed with creepy and sinister. There is an elegance about this model and the more your look, the more "off" it becomes as you start to notice little things and details.
The kit itself is composed of 2 big sprues – these contain all the bits you'll need to make a Keeper of Secrets or Shalaxi Helbane depending on which version you want to go with.  Either option is a winner in terms of models in my opinion. Shalaxi's Spear is perhaps one of the tallest in the game now as it's the as long as the width of the large sprue and will protrude a couple inches over the Greater Daemon's head.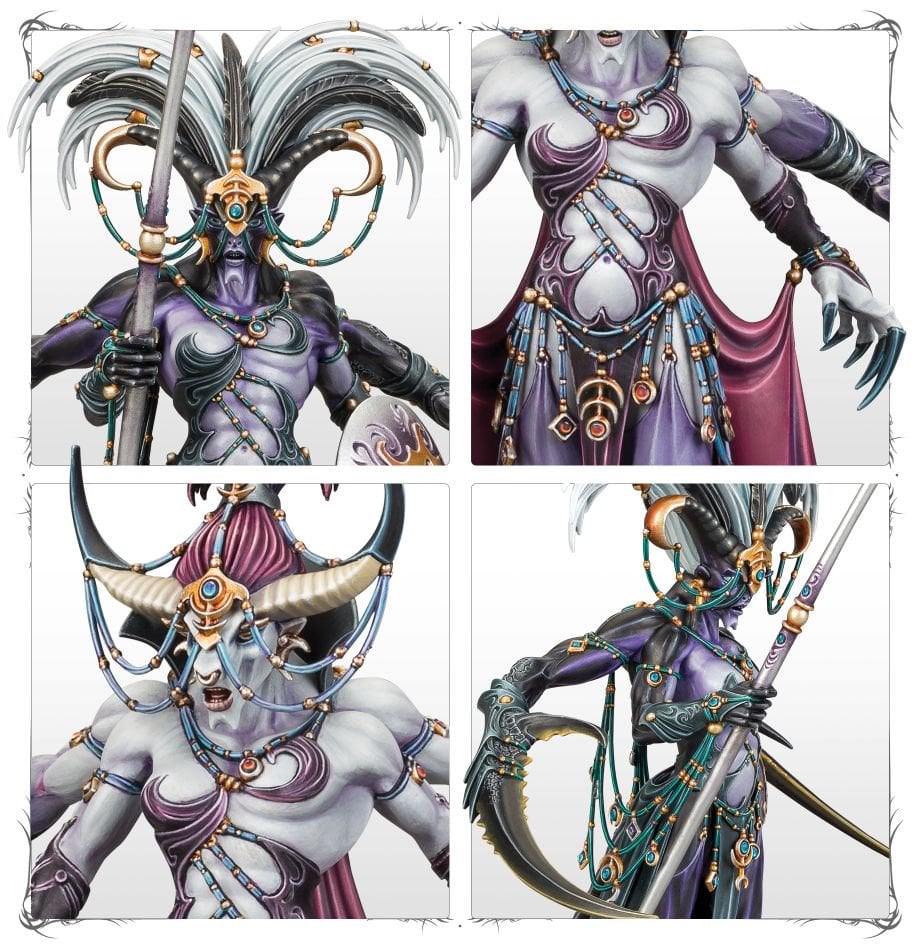 As with the other Great Chaos Daemon updates, the Keeper of Secrets redux has been a smashing success. Games Workshop really nailed this model's look and it's a fantastic update as a plastic kit. I'm personally really glad we get to finally retire the old, metal version of the Keeper of Secrets. Adios Bull-lobster – you had a good run.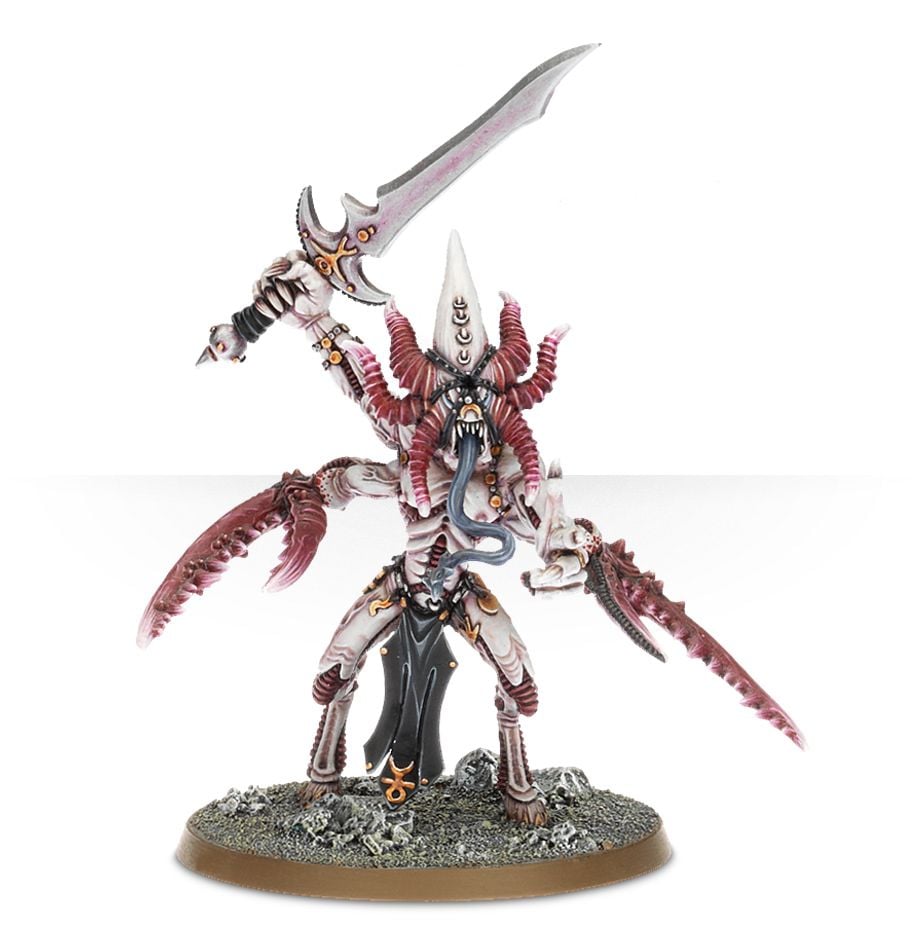 Say Good-bye and take a bow. And then never grace our tabletop again.
Are you ready for the new Keeper of Secrets? It's going to be available for pre-order starting this weekend!
Subscribe to our newsletter!
Get Tabletop, RPG & Pop Culture news delivered directly to your inbox.