Wyrd: This Bayou Duo is Formidable Force in M3E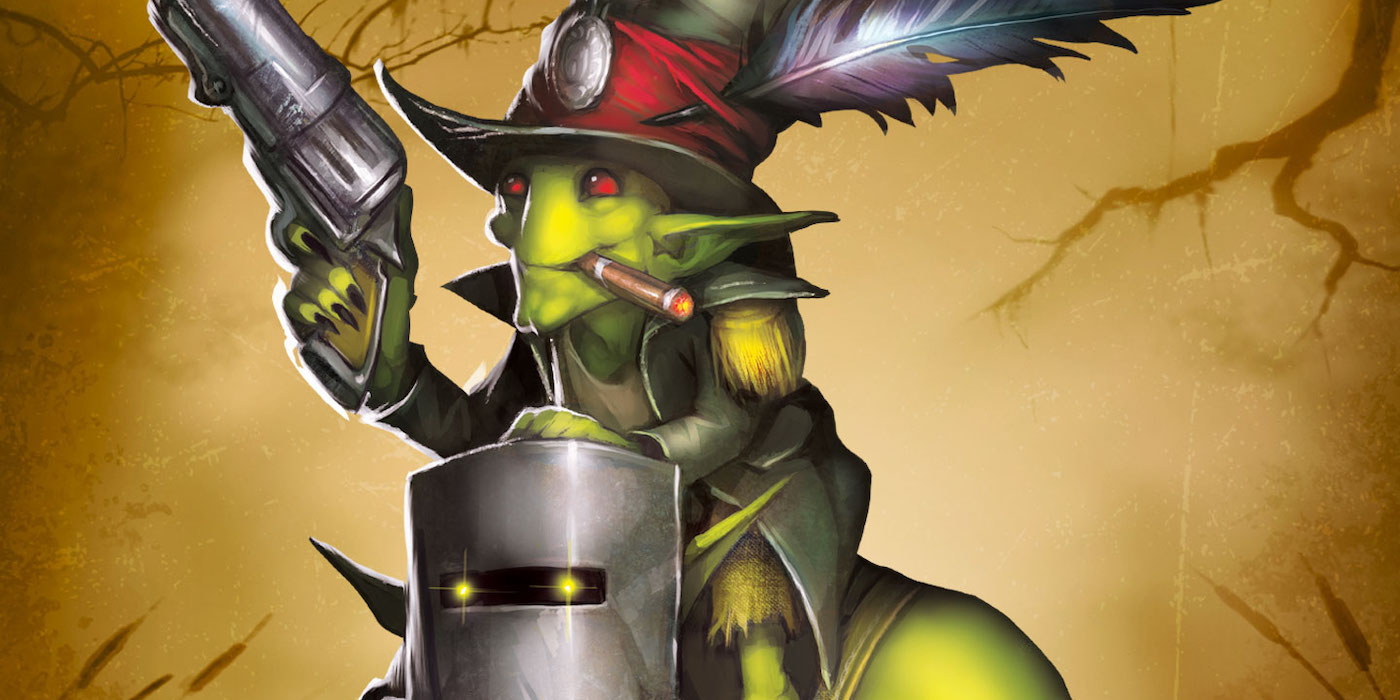 The new new rule book brings with it including 7 new faction books with a ton of lore, new models, ways to play, and cards are on their way – and this pair that takes advantage of the Big Hat Keyword.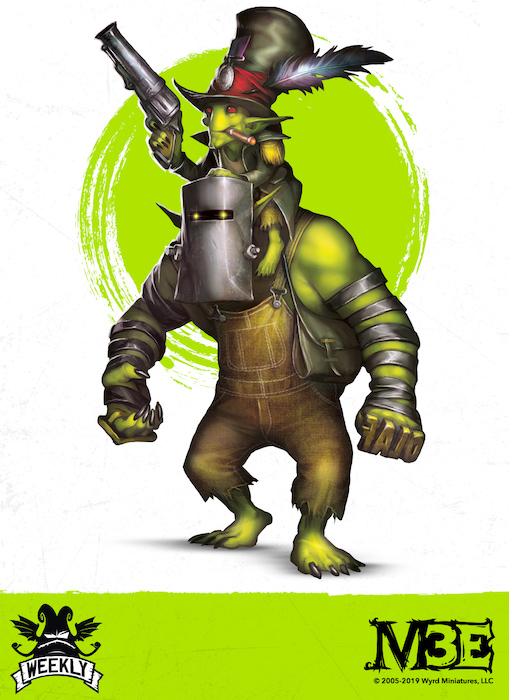 Georgy and Olaf are some of the newest additions to the Big Hat Keyword, and this two-in-one beat down duo shows that teamwork really does make the dream work. The Ability Piggyback Ride exemplifies that Georgy is head and shoulders above his competition by being able to take Projectile Actions while engaged. Demise (I'm Done With This) allows Georgy to live, die, and live again, albeit as a Bayou Gremlin (but don't tell Olaf that).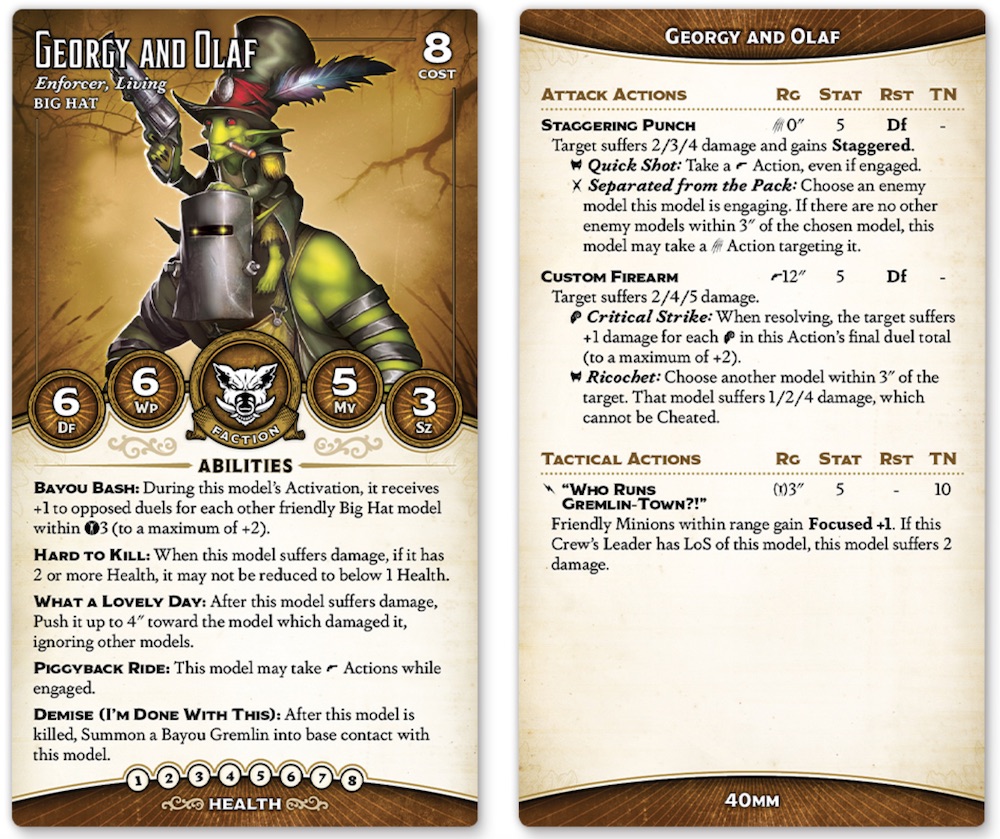 Learn More About Malifaux 3rd Edition – Available Late Summer!