40K: New Skitarii & Iron Hands 'Named Character' Tease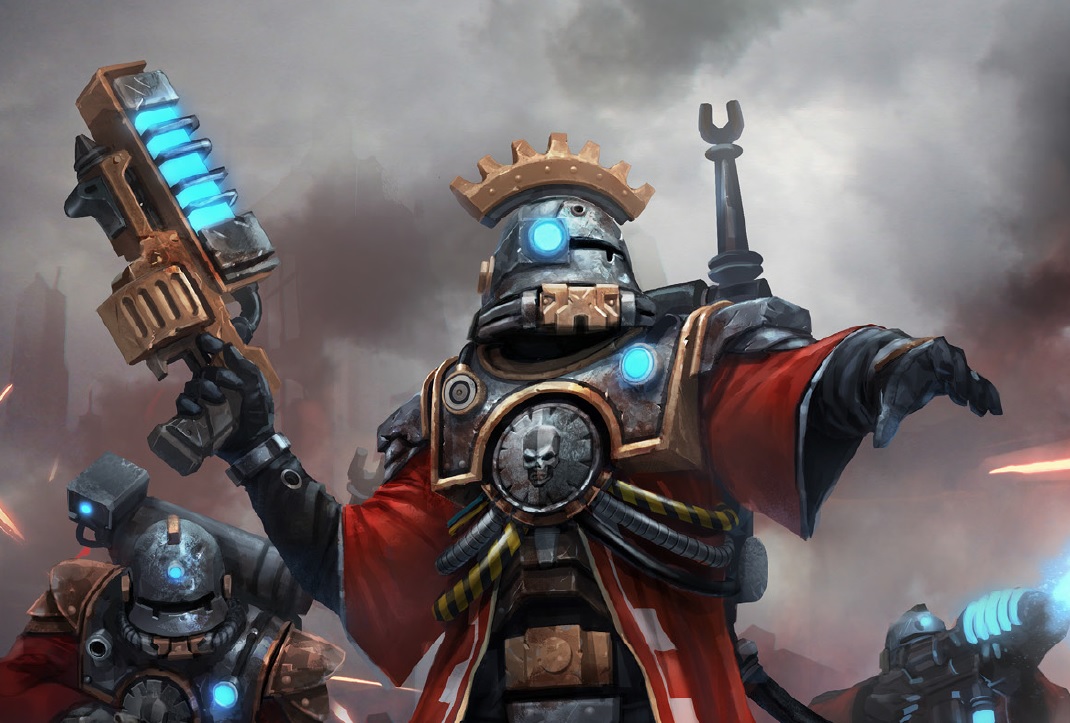 Games Workshop has some juicy new teasers from the Australian Championship – Are Skitarii finally getting a transport? And who's THAT guy?!
The Australian Championship is going down this weekend and Games Workshop has some pretty massive teases going out there. First off: are the Skitarii finally getting a transport option? Looks like all those prayers to the Omnissiah are finally getting a response other than "NO."
Interesting! That sure seems like the Skitarii are going to finally have a transport into battle of their own. Does anyone want to take some guesses as to what it could be? Will it be a flying transport? Or maybe a ground-pounder! Oh, they have options, dear reader – they have many options!
Games Workshop has a message for Iron Hands players out there:
"Iron Hands players. Let's take a moment, just for you. (If you don't collect Iron Hands, keep reading anyway – we promise you won't be disappointed). Nearly every time we've held a Warhammer Preview, one of you guys has been brave enough to stand before the raging tides of hype and say: "Sure, this is cool, but what about an Iron Hands named character?"

This is the kind of dogged persistence that'd make Ferrus Manus himself proud – and we're happy to announce that your valiant pleas have finally been met with an answer."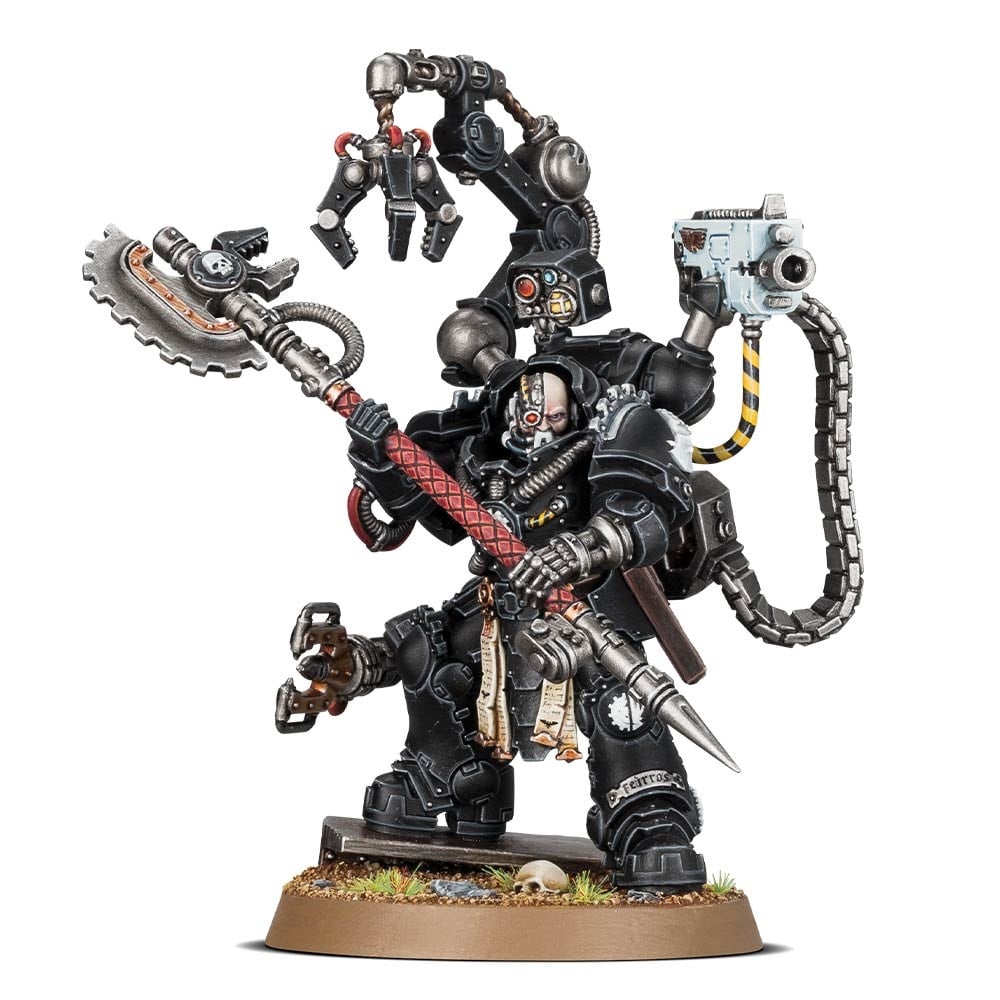 Oh fancy! A couple of things to note here – That Iron Father is a Primaris Marine for starters. And he certainly looks like a Techmarine! So, not only are we getting this model as named character, we're finally getting a Primaris Techmarine replacement, too. I have other questions like "where will we find his rules at?" and "when is this going to be released?!" Also, "does this mean a new Thunderfire Cannon is in the works?" I guess we'll have to wait and see…
What do you think Adeptus Mechanicus Players? How about you Sons of Manus? Let us know in the comments!
Subscribe to our newsletter!
Get Tabletop, RPG & Pop Culture news delivered directly to your inbox.