The Grimdark is full of Big-Bads. But they can't be everywhere – that's when you need a good lackey to get the job done.
Being a bad guy is a lot of work. There are genecides to plan, schemes to schedule, and uppity "good guys" to deal with. That's when you have to rely on a trusty minion to help further your plans. The Warhammer 40,000 universe is full of larger-than-life characters who battle over world-ending (and sometimes galaxy-shattering) events.
But not ever character in the game is in line to be the next Herald of the Apocalypse, Warmaster of Chaos, or Daemonically Ascendant Primarch. No, sometimes a character is just a lackey of someone else – but that doesn't make them any less important because they get work done. So let's talk about our 5 favorite lackeys in the Grimdark!
Lucius The Eternal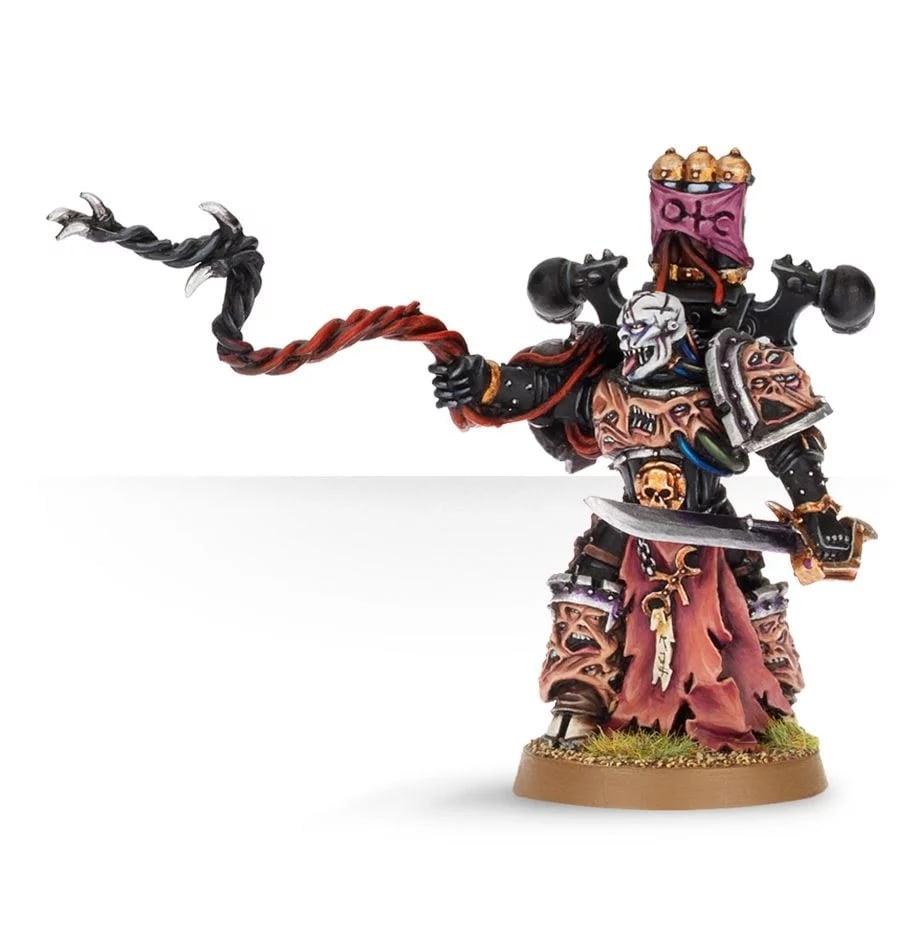 Lucius is…just a dude. Yes, he's a very talented duelist, a very deadly combatant in his own right, and has some freaking armor – but he's still a just dude. Lucius isn't known for his tactical planning or his leadership of other warriors. He's not a massive inspiring presence on the battlefield or even an army of one. But that doesn't mean he's useless. In the grand scheme of things, he's the ultimate assassin. Lucius will either kill the target or the target will kill him – and thus become the next Lucius. He gets the job done one way or another. He's reliable – and that's why he's a great lackey!
The Blue Scribes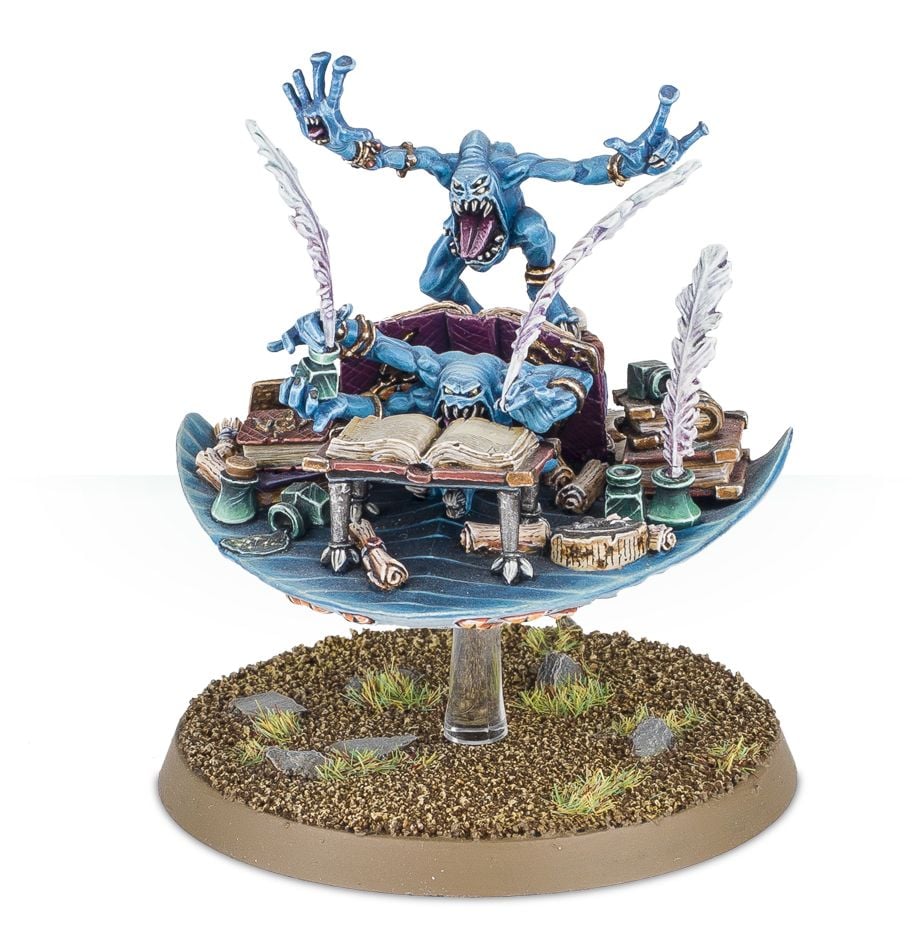 The twin daemons P'tarix and Xirat'p are known as the Blue Scribes. They were created by Tzeentch to collect and record every spell in existence. They ride atop a trusty Disc of Tzeentch to the far corners of the galaxy (or mortal realms) to collect fragments of arcana or other magically imbued knowledge. These two daemons are dedicated! They have been flying around for who-knows-how-long and have been gathering spells. Really, if you're a Big Bad, these two would be fantastic resources to have. Dedication makes them the perfect lackeys.
Drazhar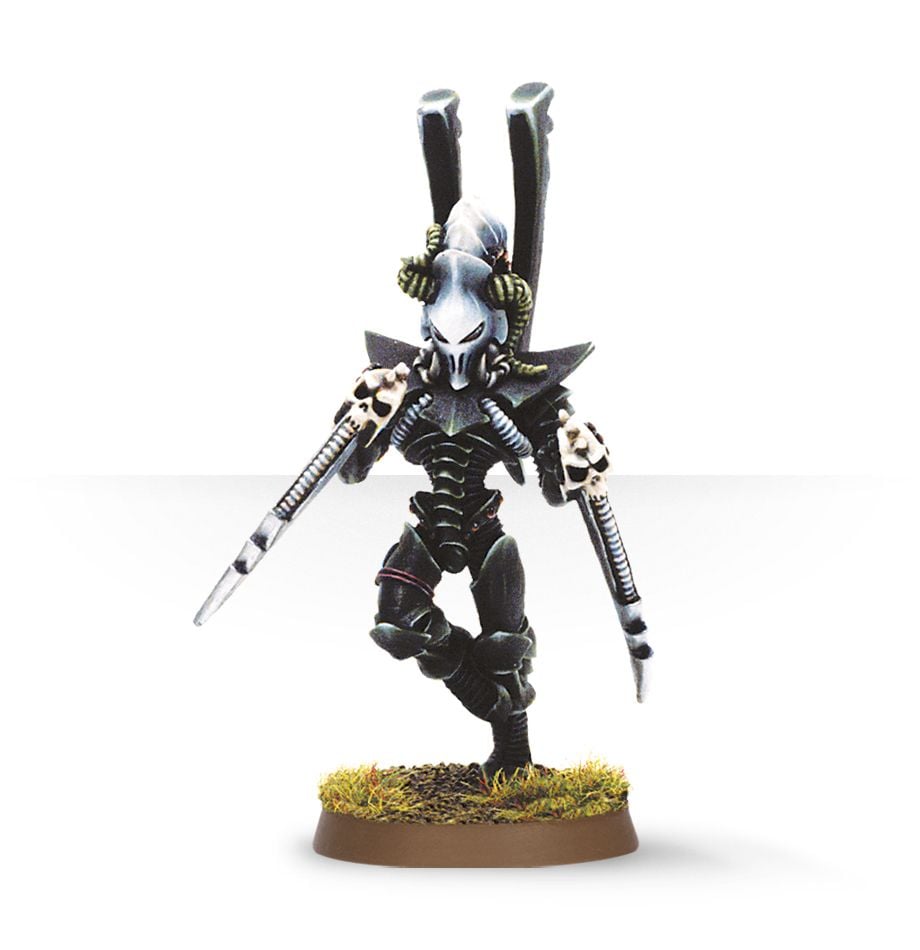 Drazhar is the "leader" of the Drukhari Incubi. Only, he's not really a leader as much as a force of nature. He never really assumed control as Hierarch or Klaivex of the the Incubi – but he has become the Executioner and champion of the Order. He never speaks and never removes his helmet. No one has seen him eat or sleep. The lords of the other Incubi shrines don't quite know what to make of him as he really just exists to kill. He is Death-by-combat personified. And his services are for hire…
Haarken Worldclaimer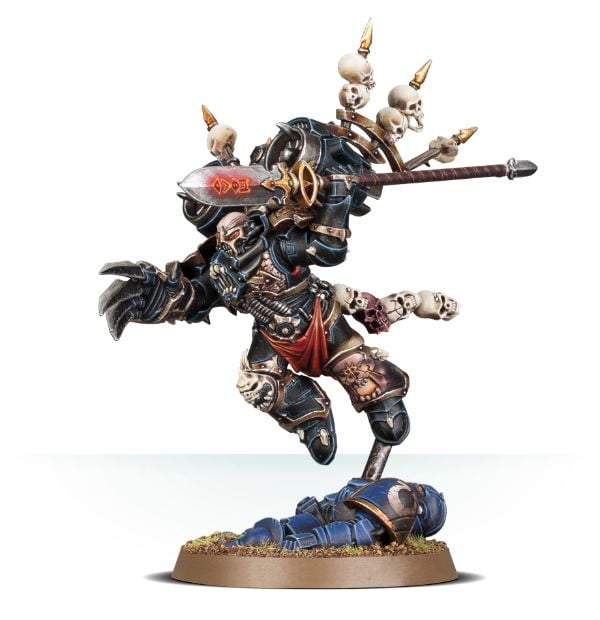 The Raptormaster Haarken Worldclaimer is actually dubbed "Herald of the Apocalypse" so why is he on this list? Because he's Abaddon's Herald. He's the epitome of a lackey. He promised a Vigilus would fall in 80 days – it didn't. And yet he some how wasn't executed for his failure. He's the one that alerted Abaddon that his ship was about to be destroyed after Calgar's gamble paid off. Haarken Worldclaimer is basically the Starscream of 40k!
Asmodai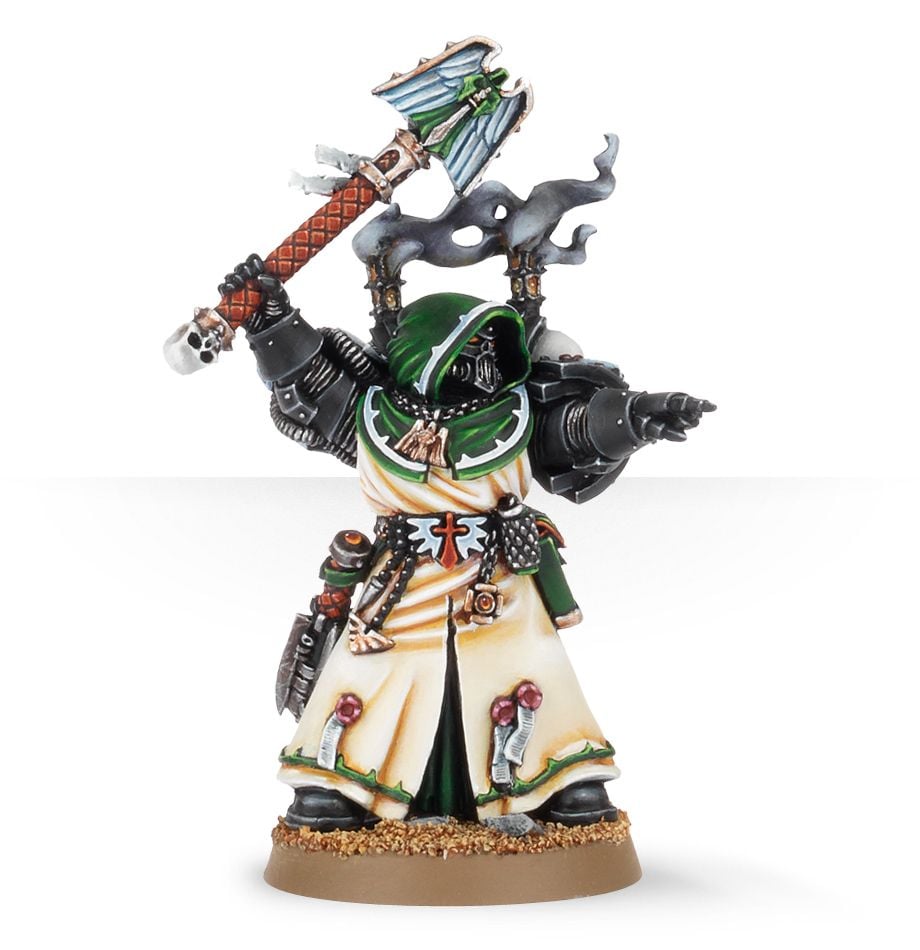 Since we're focusing on the evil minions of the 40k Bad Buys, we couldn't help but include Asmodai for obvious reasons. As the Master Interrogator-Chaplain, it's his job to beat "confessions" out of the fallen. First off, it's a proven fact that confessions under duress (like torture) should be labeled "iffy" at best. Asmodai is all about his mission and is willing to break rules and cover-up his more "flagrant excesses" in pursuit of his "duty" – which, again, is capturing the Fallen and beating confessions out of them. Sure, from the outside he seems like a real "go getter" – but that's what makes him so dangerous – and a great lackey of the "loyalist" Dark Angels.
Let us know who your favorite Malevolent Minions are in the Comments!