Community Spotlight: A Wicked Custodes Bike & Some Project Updates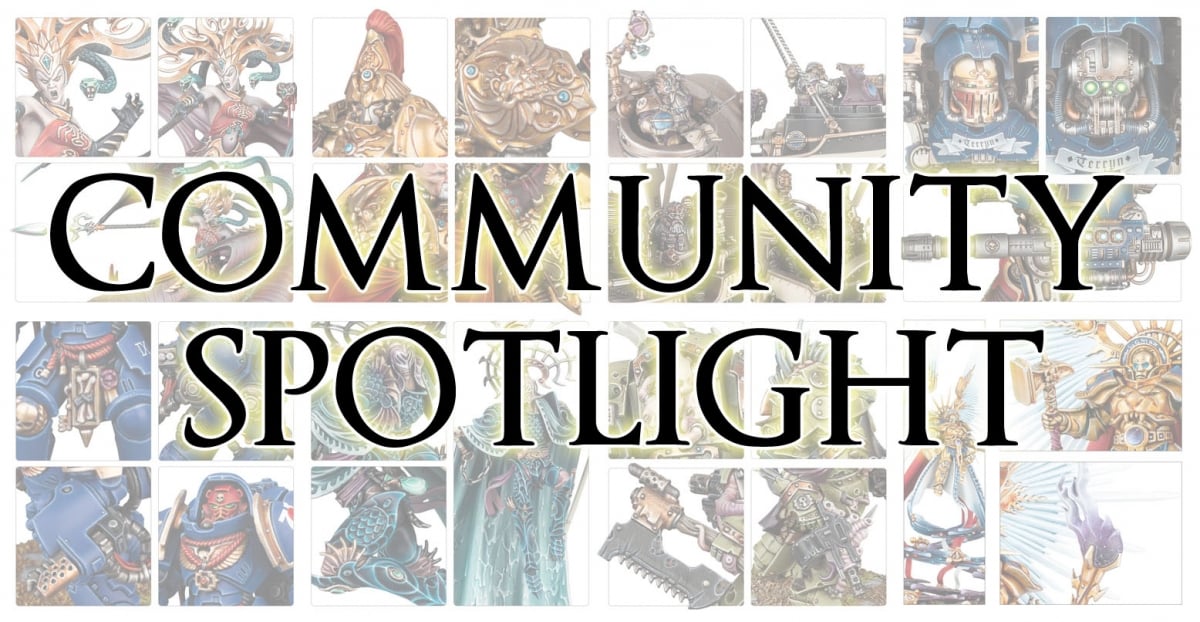 These are some of our favorites from this week's Miniature Monday and WIP Wednesday on social media. Come take a look at what the community is working on!

Fwoooosh!#maelstromsedge #paintingminiatures #paintingwarhammer #warhammer40k pic.twitter.com/5dbMqpn6mT

— Iain Wilson (@Iain_UTC) May 1, 2019
Calling him done. #AnotherBigLad pic.twitter.com/SWNKIMdMDC

— Sulkan (@Sulkan32817936) May 6, 2019
Subscribe to our newsletter!
Get Tabletop, RPG & Pop Culture news delivered directly to your inbox.
The scariest step when you've heavily customized a mini: priming it and seeing if it actually works. Feeling pretty solid on this custom Nagash! Comments, criticisms and questions welcome. Still time to fix it 😉 #MiniatureMonday #PaintingWarhammer #Aos #WIP #warmongers pic.twitter.com/mEocziMG0A

— kelfrei (@kelfrei) May 7, 2019
#faceyourart2019 pic.twitter.com/jRMLN7rGwW

— Paul Norton (@ajuntapaulpal) May 4, 2019
Thormund, Jottun servitor-ogryn for my Goliath gang#Goliath #HouseGoliath #Necromunda #GamesWorkshop #PaintingWarhammer #ConvertingWarhammer #Kitbashing pic.twitter.com/5a1LyYuNhO

— Chronos (@Fragorn_Irik) April 29, 2019
Oh hell's bells… I'm not sure but I… think I did a thing? pic.twitter.com/cnyjMuyiPY

— hatty ? (@hattsandsocks) May 1, 2019

If you saw something you liked, be sure to follow the artist on Instagram, Twitter, or Facebook. Want to share what you're working on? Drop it in the comments – we'd love to see what you're creating