Dark Future: Blood Red States Launches Today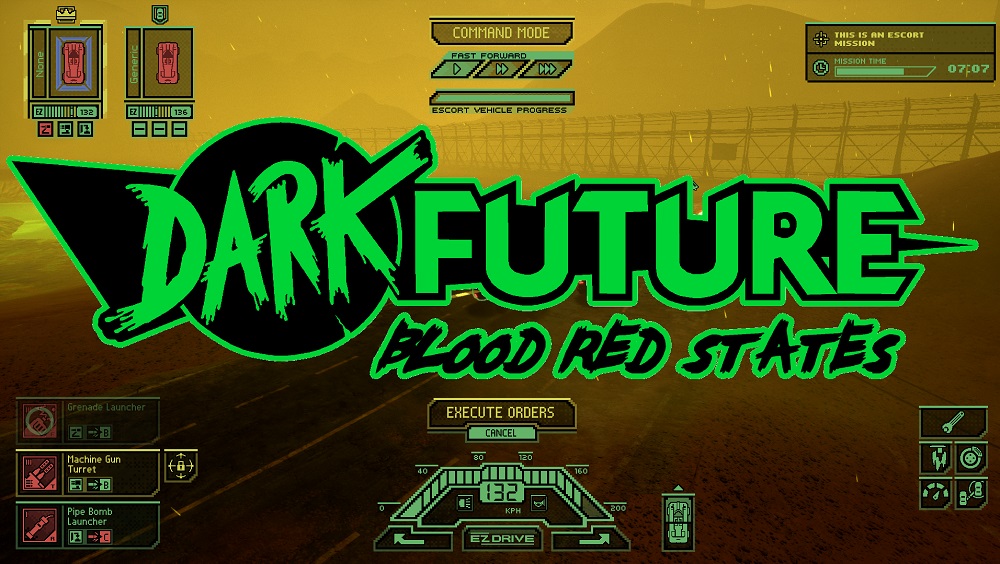 Step into the carnage on the highway with Dark Future: Blood Red States! It's Retro Tactical Action/Strategy for a new generation.
Get ready to blast your way across the wastes in a new Action/Strategy game from Auroch Digital and Games Workshop. Dark Future: Blood Red States launches today!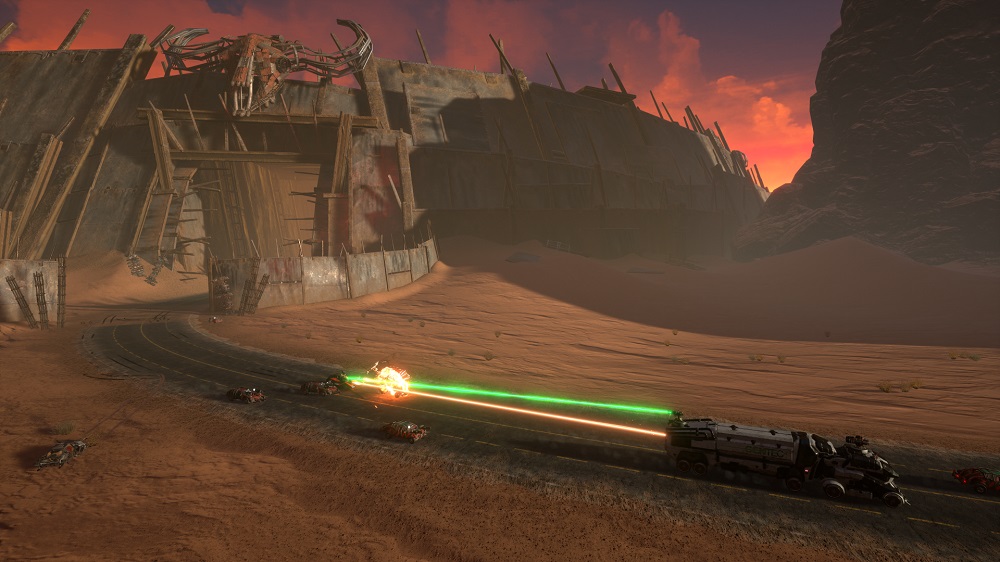 America. 2025.

The government is non-existent and society, struggling against pollution, stagnation, catastrophic climate change and gang warfare, is at the point of collapse. You are a highway warrior for hire, taking on contracts to keep the few laws that exist, in check. You battle against roving gangs to control the dangerous roads and earn a living in these dangerous times.

Tool up your vehicle with a range of weapons and upgrades and head out into The Big Empty. Explore this darkly absurd land, with danger and destruction at every turn.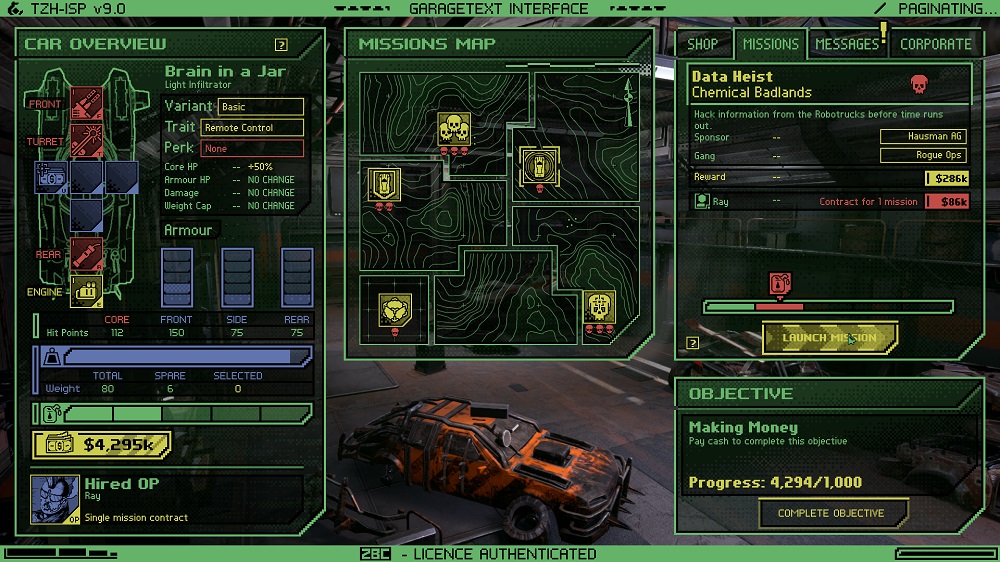 Customise your vehicle with a variety of weapons – from powerful ballistic artillery, to searing high-tech lasers and makeshift deployable explosives – all designed to cause maximum havoc and destruction on the roads.

Fight against a range of dangerous gangcults in dramatic locations, with jaw-dropping physics and visual effects, all powered by Unreal Engine 4.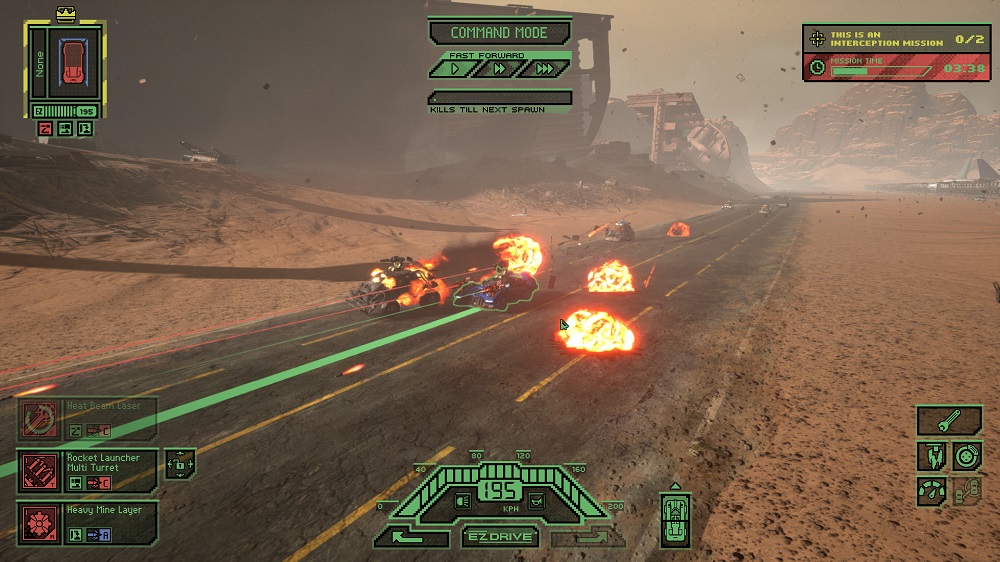 Take full control of the chaotic carnage with Command Mode. Slow time down and issue orders to your vehicles in a real time strategy game unlike any other. Choose the right combination of weapons and car upgrades to put the enemy down for good.

Subscribe to our newsletter!

Get Tabletop, RPG & Pop Culture news delivered directly to your inbox.

Customise your car with special upgrades to suit your playstyle. Want to go totally offensive? Upgrade your Combat Lasers and Multi-Missile Launchers to cause maximum damage. Use your character's special abilities to outwit and outmaneuver the opposition. Put the brakes on your enemies with Road Spikes and Concussion Mines to stop them dead in their tracks. Invest in your Ramming Boost to chase down enemies and smash them off the road. Use these to maximise your payday and keep the dollars rolling in.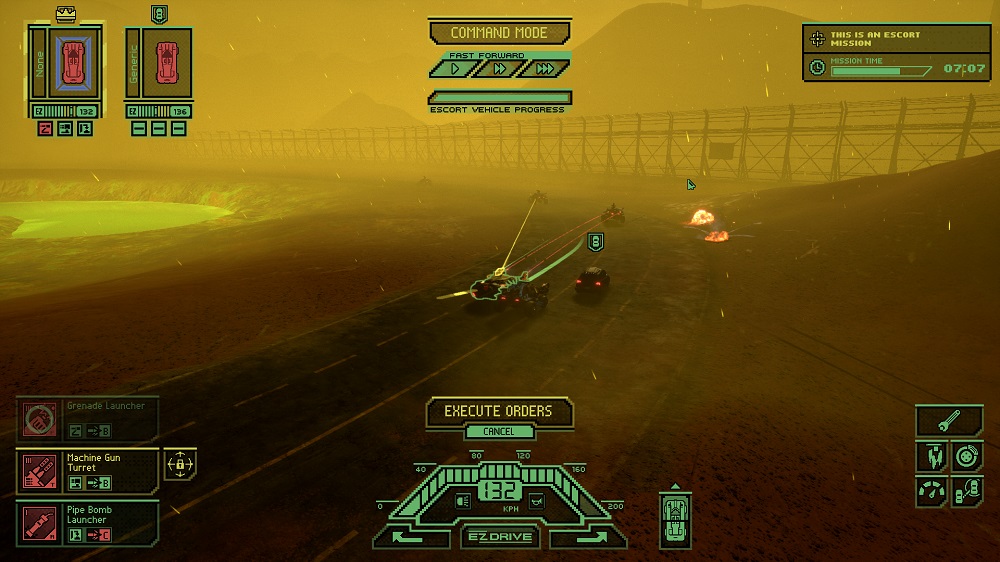 Eight stories introduce you to the dystopian society of Games Workshop's car combat universe of Dark Future. Take on missions and attempt to survive in the scorched wastes of America in brutal, endlessly replayable run-based campaigns.

As of writing this, I haven't gotten to play it yet. I'm looking forward to this one however. The gameplay makes one thing very clear: THIS IS NOT A DRIVING GAME.
Dark Future: Blood Red States is a Tactical/Strategy game that basically puts you in control of a self-driving car. From the look of things, you're the one making the decisions on what weapons to use and how best to attack a situation. It uses a time dilation mechanic to help you slow things down and plan your next move/attack. It looks like it could be entertaining and I'm excited to give this one a test drive.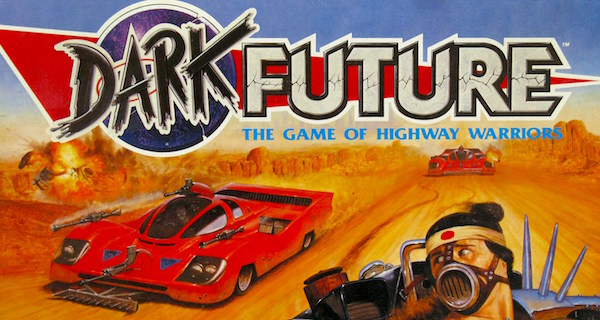 Dark Future was originally a tabletop-based car-game from Games Workshop. Released in 1988,  you would assemble your car and/or bikes and take to the tabletop as you blast your way through the competition. It was a point-based system so you could customize your cars for racing or fighting. It shared some similarities to other games in that era like Car-Wars or Auto-Duel but the mechanics were a tad simpler.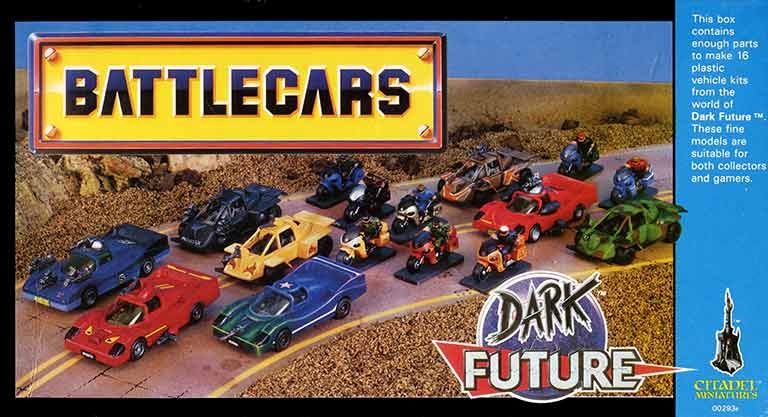 Dark Future: Blood Red States is looking to tap into some of that nostalgia for the era. The graphics might be using the Unreal 4 Engine, but the user interface screams 1980's. The colors and the icons definitely have a throwback look and I'm digging it! I've already gotten a copy of the game and will be doing a full review later this week. But if you want to jump into the action, the game officially launches today!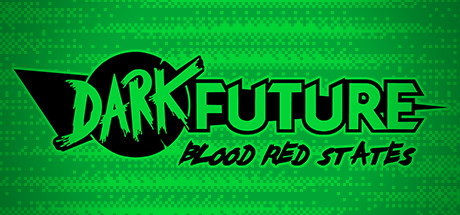 See you on the highway…