D&D's upcoming fall adventure might be going to the nine hells in a handbasket, but that doesn't mean you can't make a little deal along the way.
In a new video, D&D Beyond explores what it means to make a deal with a devil in the upcoming adventure Baldur's Gate: Descent into Avernus. Because if you're going to all the trouble of having an adventure set in the Nine Hells (at least a big chunk of it is), then you may as well enjoy all the things there are to do. Make an infernal exchange for fun and profit… it won't cost much. Besides, it's not like you're really doing anything with your soul right now anyway, are you?
What's interesting is that there's a very clear tangible benefit to making a deal with a devil. Whether it's a minor item, gold pieces, or my personal favorite–a reprieve from death. If you're on the verge of making your last death save, it seems an Archduke of hell, if you're on the appropriate level, can offer you a natural 20 on the roll, getting you back up and in the fight immediately with no risk… for a price to be determined later.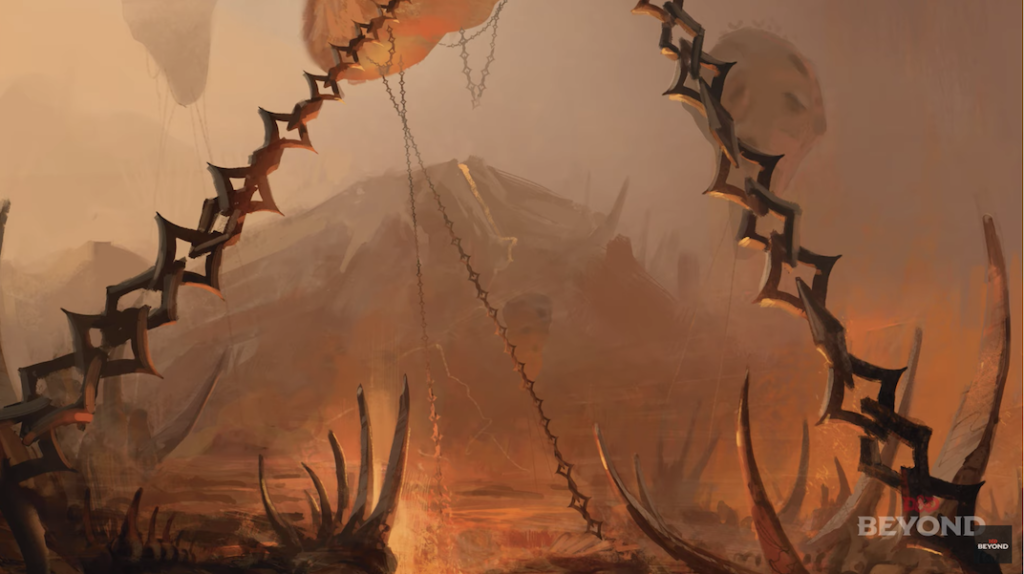 All of this shows what they're looking to explore in the Descent into Avernus. It's not just that they're looking to have players tooling around the Nine Hells in an Infernal Warmachine; they're there to explore evil. To adventure around what it means to pay a price or to make a devil's bargain. Just how many good intentions will your party find on the road to Avernus? The Blood War, is sure to come with a cost to heroes getting swept up in it. But can they, in working for evil, work towards a greater good? That's the temptation of a devil's bargain.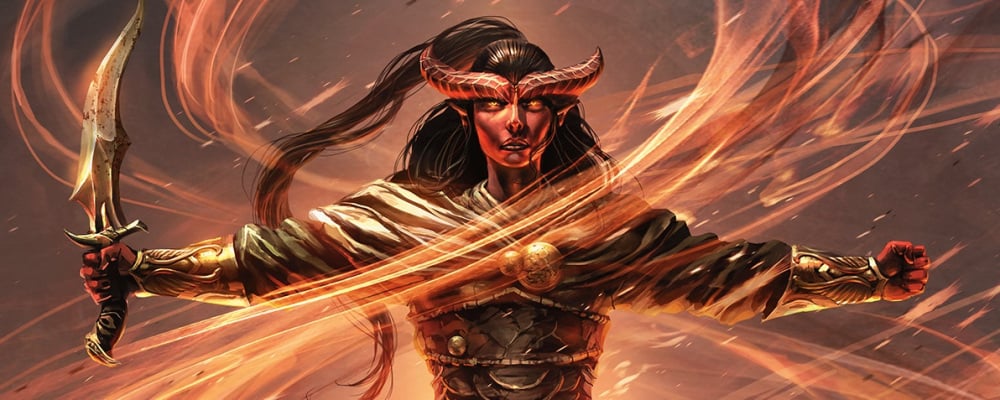 That you will somehow come out on top. But in the end, the devils always seem to get their due.
Happy Adventuring!