With fiends like these, you won't need enemies–join us for a who's who of some of the new monsters in the upcoming D&D Adventure.
One of the standout features of the new D&D Adventure is a deluge of devilish denizens to populate your adventures with. Come and see some of the new foes…and potential new friends that await you once you enter Baldur's Gate: Descent Into Avernus. You'll find more than just garden-variety villains here, each one of these seems to be bursting with personality–this is a trend we've been seeing take off since the Tomb of Annihilation. These devils and demons and other extraplanar misfits are larger-than-life and have their own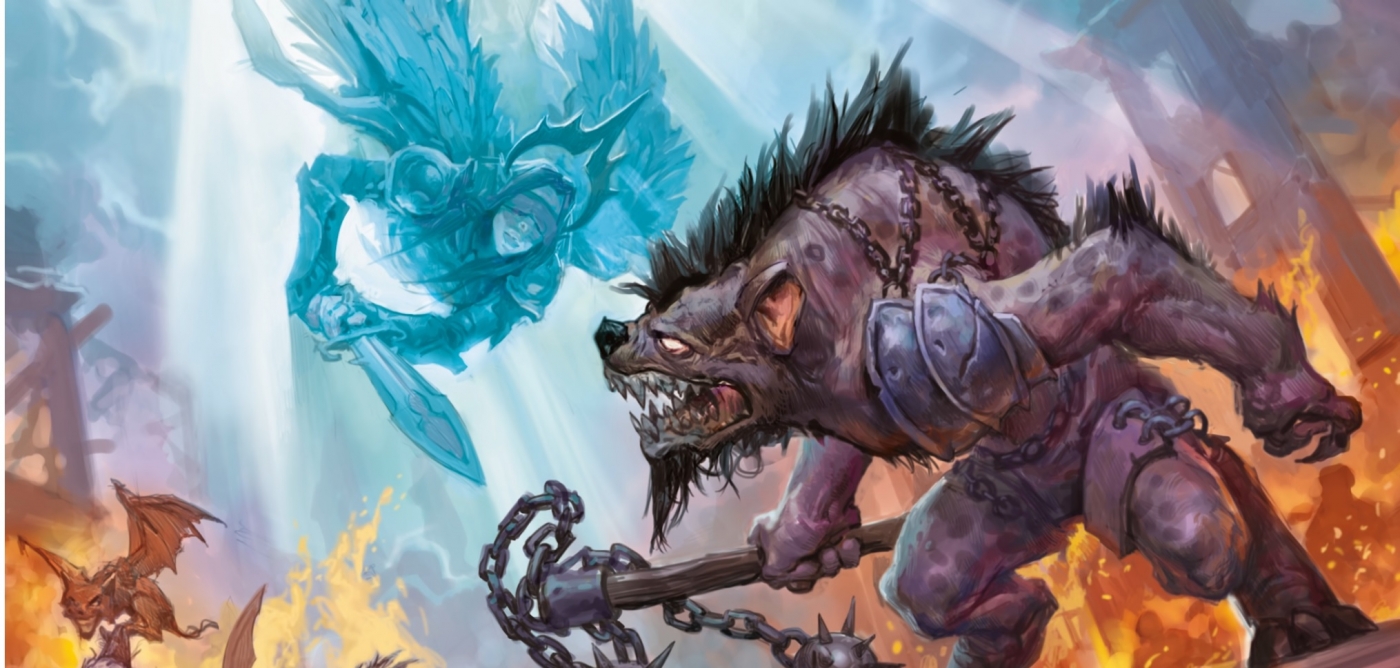 niche to fill in the game. Let's go ahead and take you through some of them.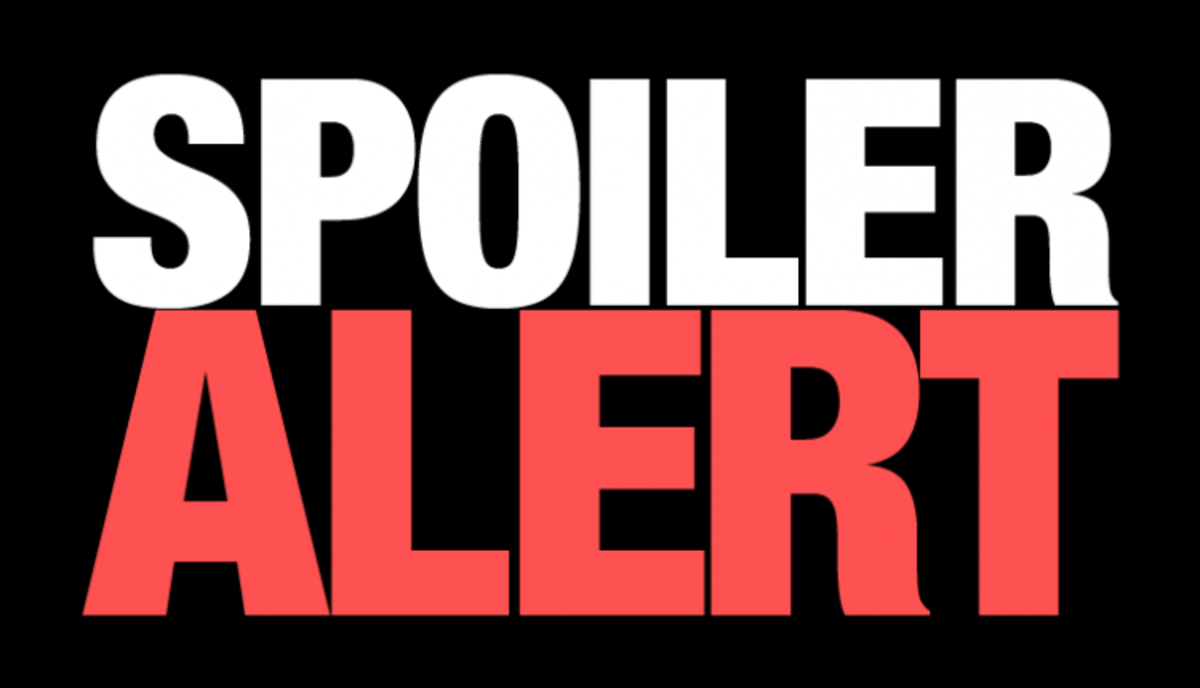 Spoilers ahead, be ye warned.
via D&D Beyond
Alright, first up we have a Night Hag and her murderous menagerie of mighty minions. Here's Mad Maggie: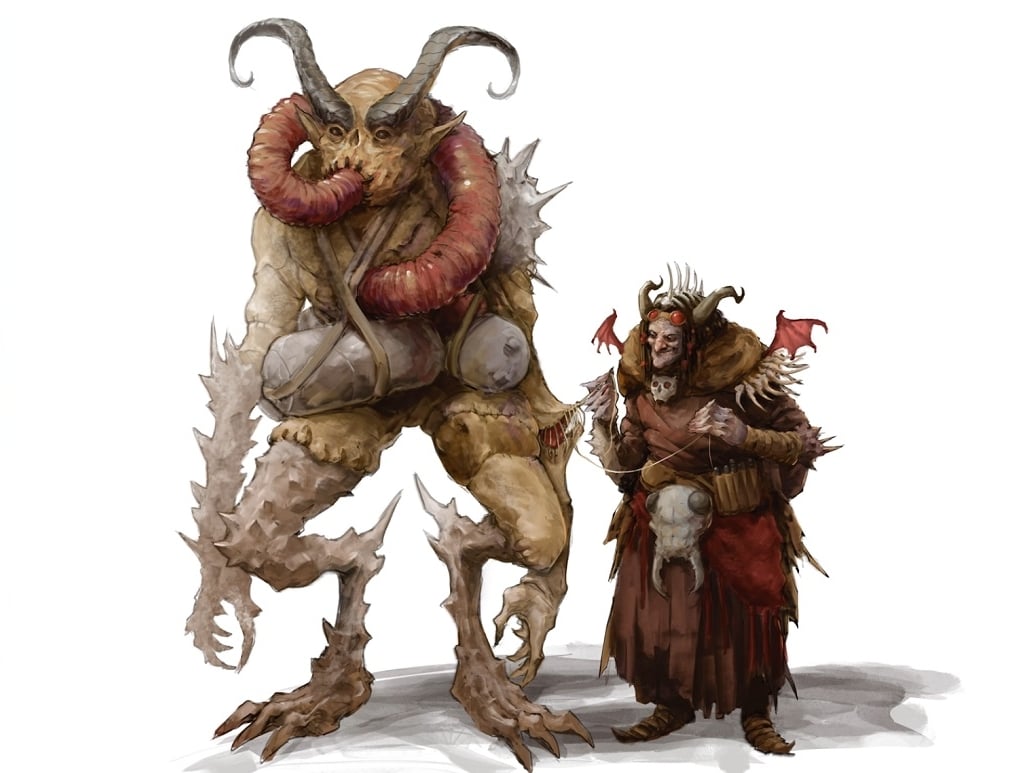 You can see her stitching up a friendly fiend and getting ready to ride one of the Infernal Warmachines (hence the goggles). Maggie is a strange infernal fey creature, who has brought with her a cadre of cruel and capricious critters, including a band of Red Caps, some of whom have been twisted by the demonic ichor they soak their caps in. These unfortunates become murderous Mad Caps: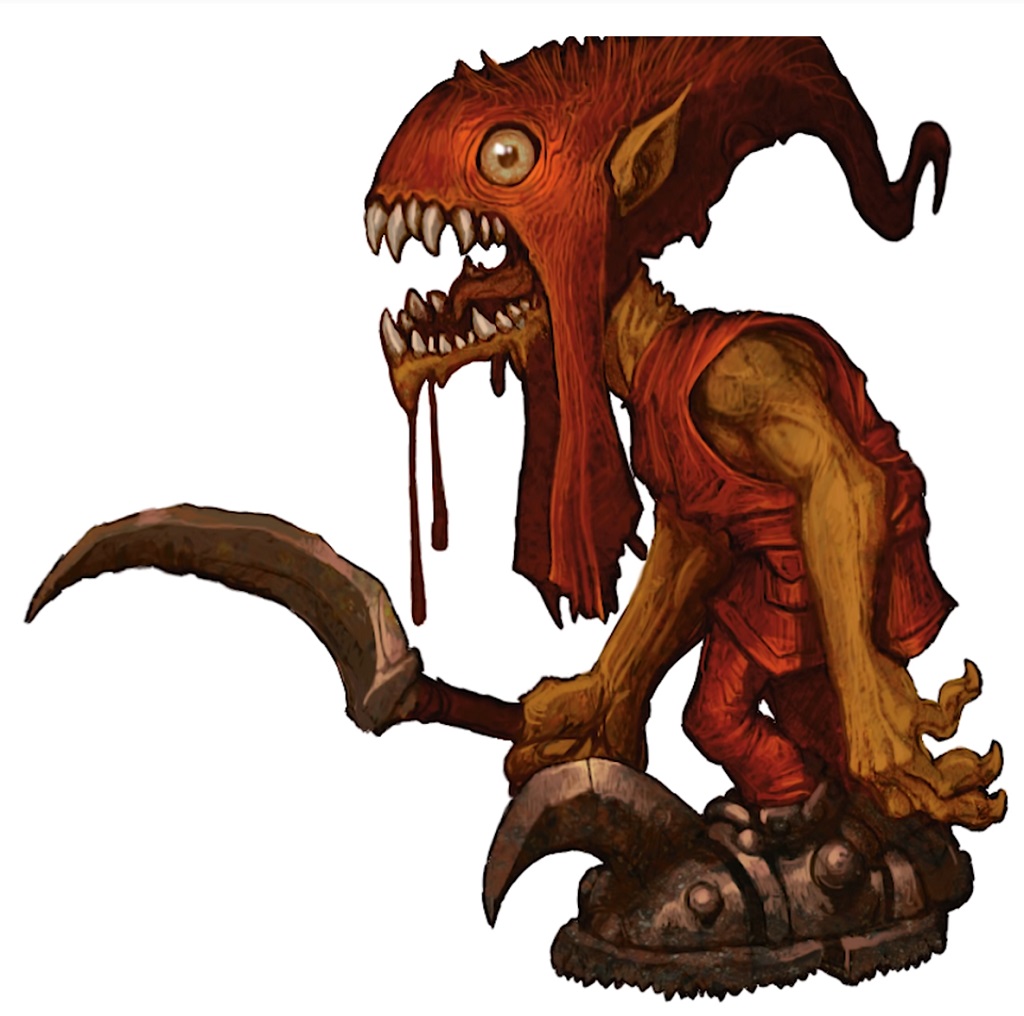 But you'll find more than just malevolent mashups in Avernus. One of the big appealing things about adventuring in the Nine Hells is that the fiends you encounter might not automatically be hostile. This is an adventure about making deals with devils, after all–and who better to offer deals than a friendly Rakshasa, who's sure to not have any ulterior motive for offering players amazing items…for a price.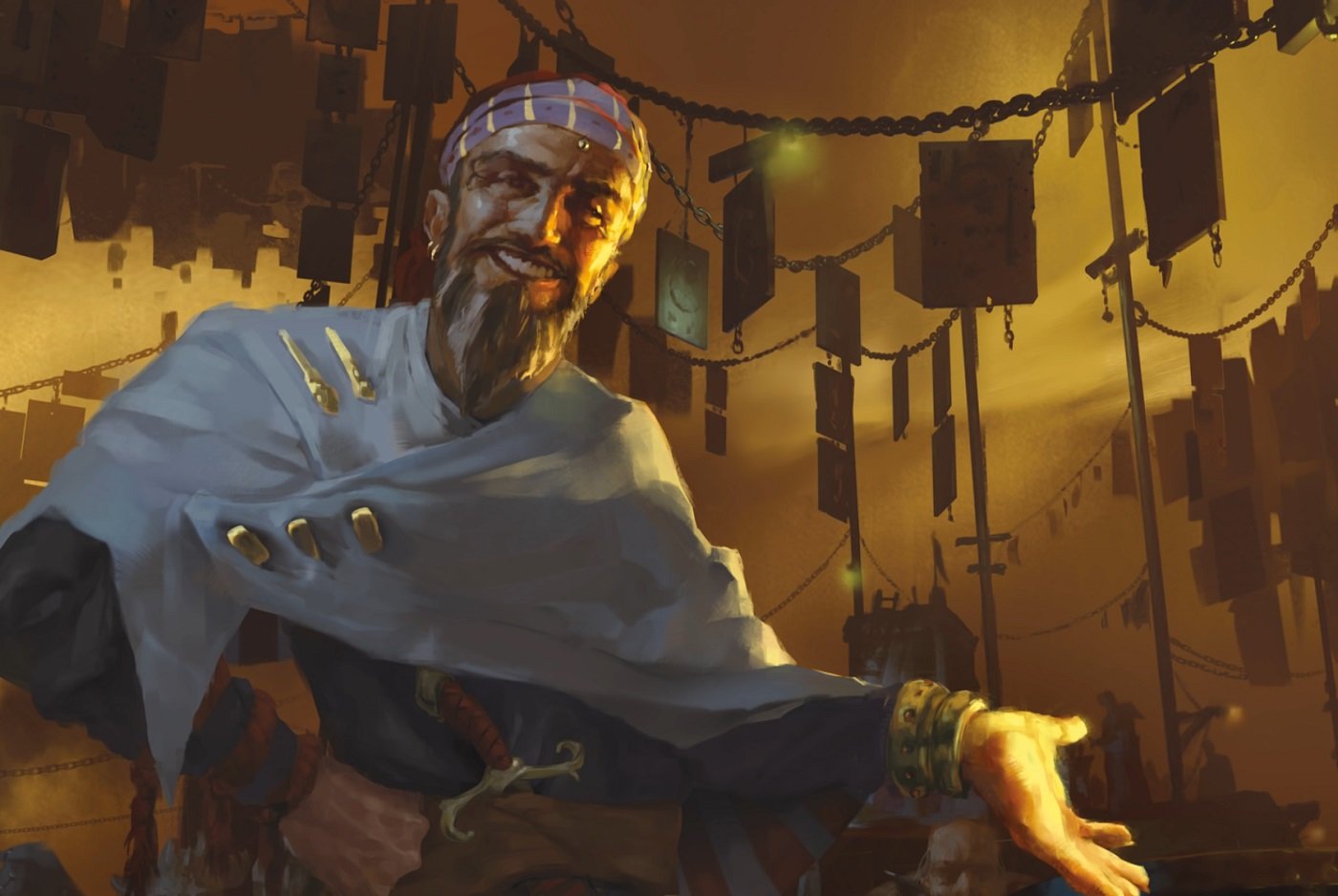 But this is exactly what I love about this whole concept. There's room for these larger than life characters that might otherwise be too powerful for the players to deal with. It's the same sort of thing we saw in Waterdeep: Dragon Heist, where the villains of the Heist were forces of nature, rather than a direct combat threat for the players to deal with. By that same token, players can also encounter an Archdevil like Bel or Zariel well before they might be a credible threat to their power.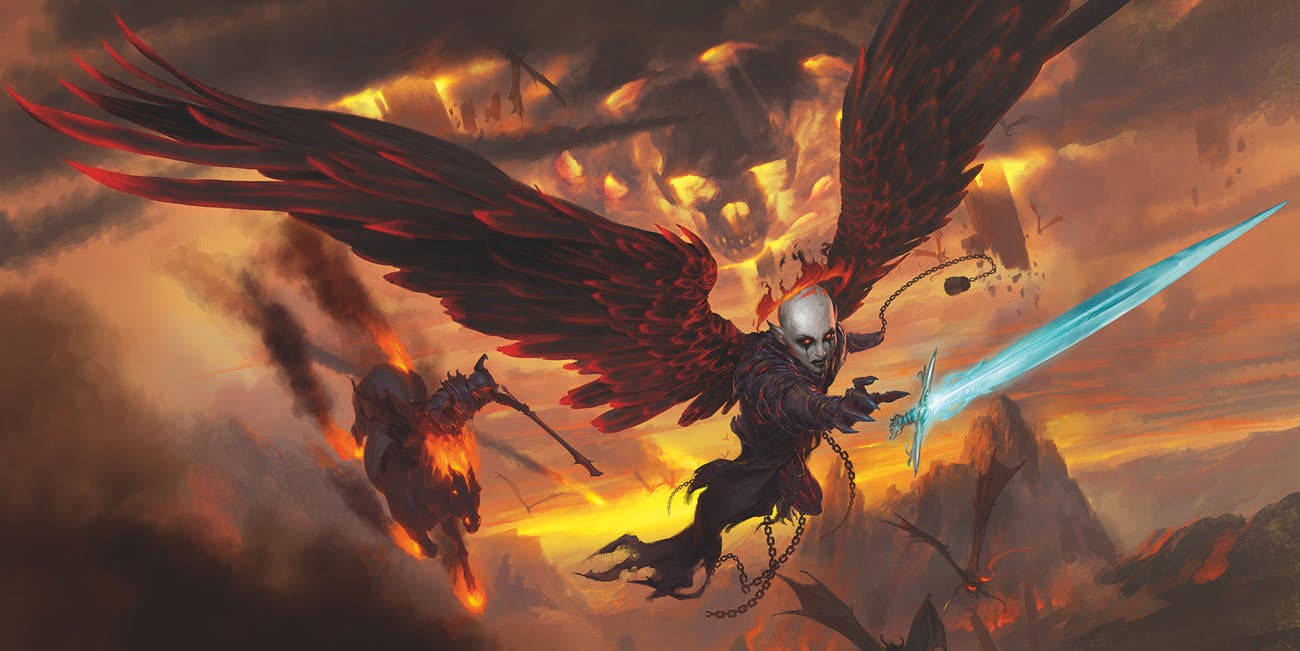 So players, even though they might be level 4 or 5 (or up to 13, who knows when you'll actually descend into the Nine Hells), they'll still run into these cosmic powers who have a lot to offer. Which helps ground the adventure and the characters–they might not be the ones to make a huge difference in the Blood War, but there's a chance for them to distinguish themselves. And along the way, they might meet some rebel or disgraced fiends like Bitter Breath, a horned devil who was caught conspiring against the powers that be and punished: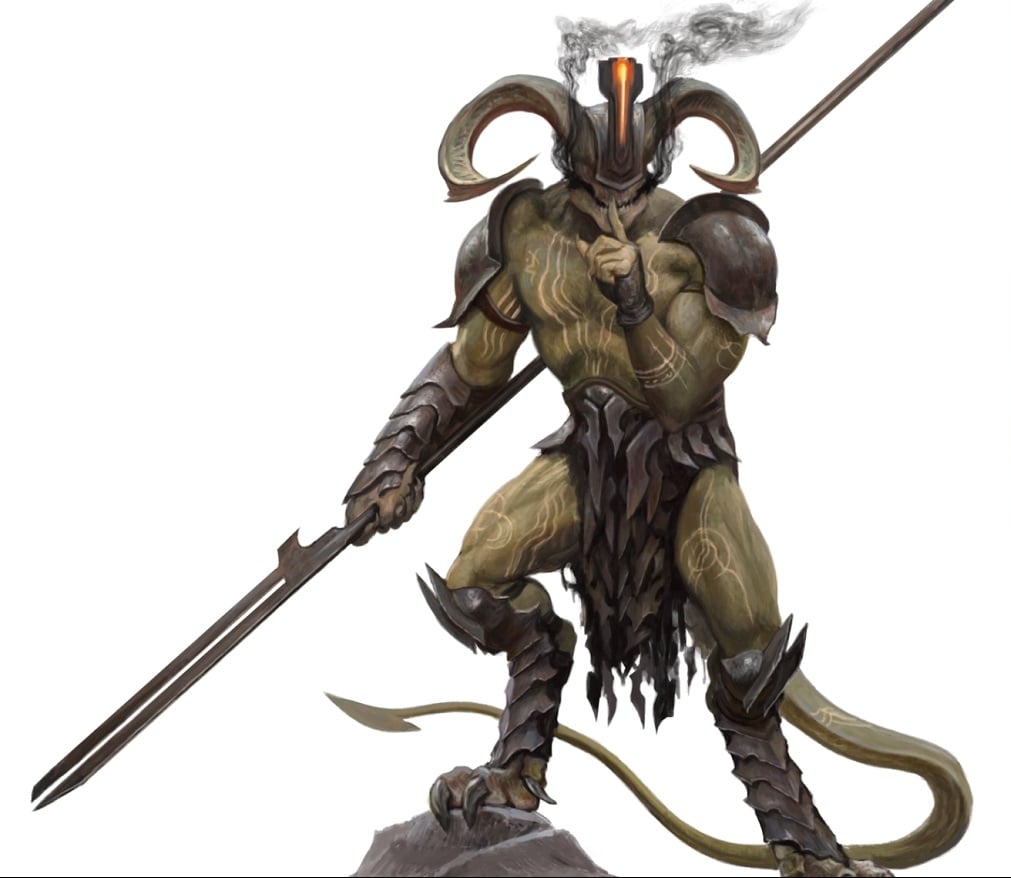 Bitter Breath is a horned devil whose wings and ability to speak have been torn out–now it fights to try and earn respect. Or perhaps your heroes might run into a Chain Devil legion commander who deserted her post: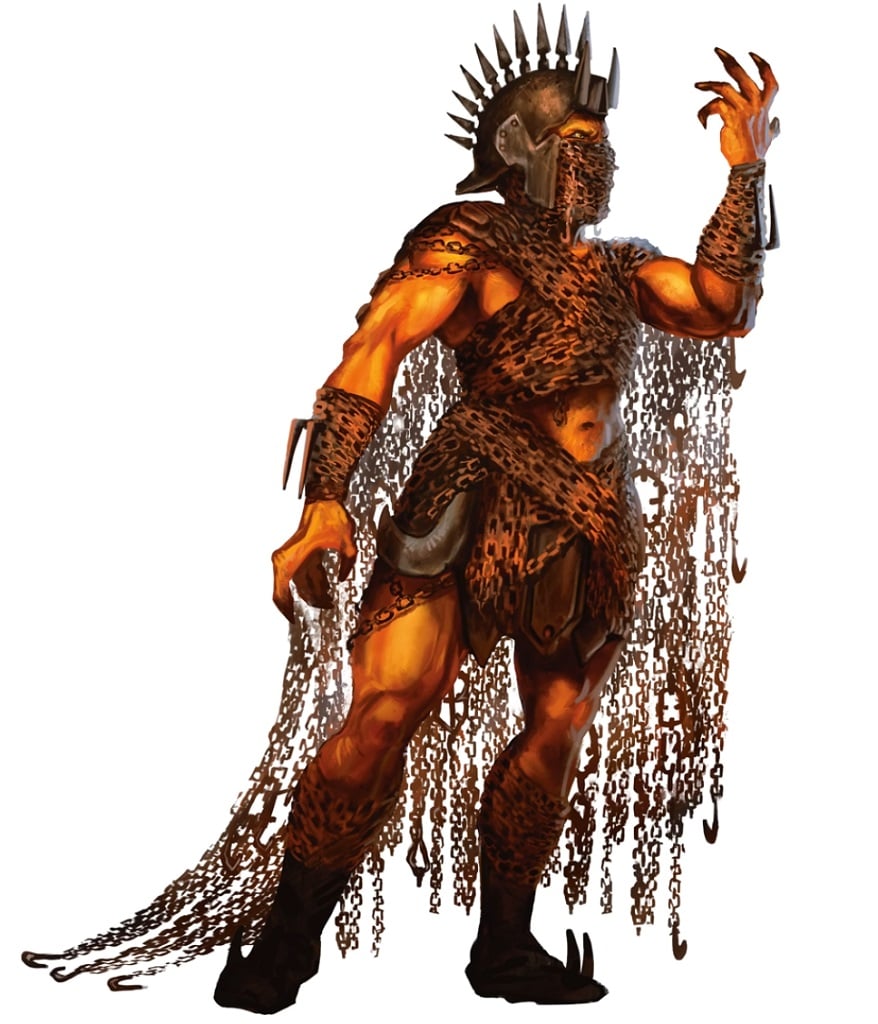 But it's not just outsiders and fiends awaiting for you. There's a fair share of mortal characters as well. Like Fionor, a necromancer who has little patience for the living, and carries a gruesome parasol to remind everyone she meets of this.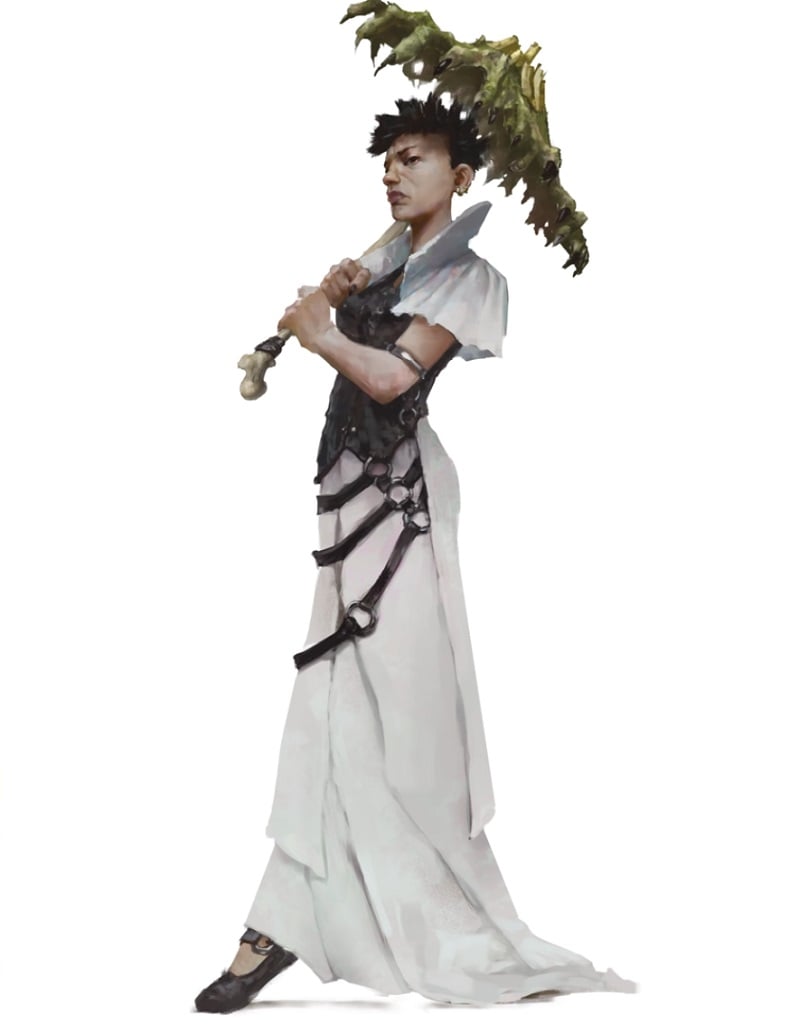 Or check out the "Dark Eladrin" known only as Smiler.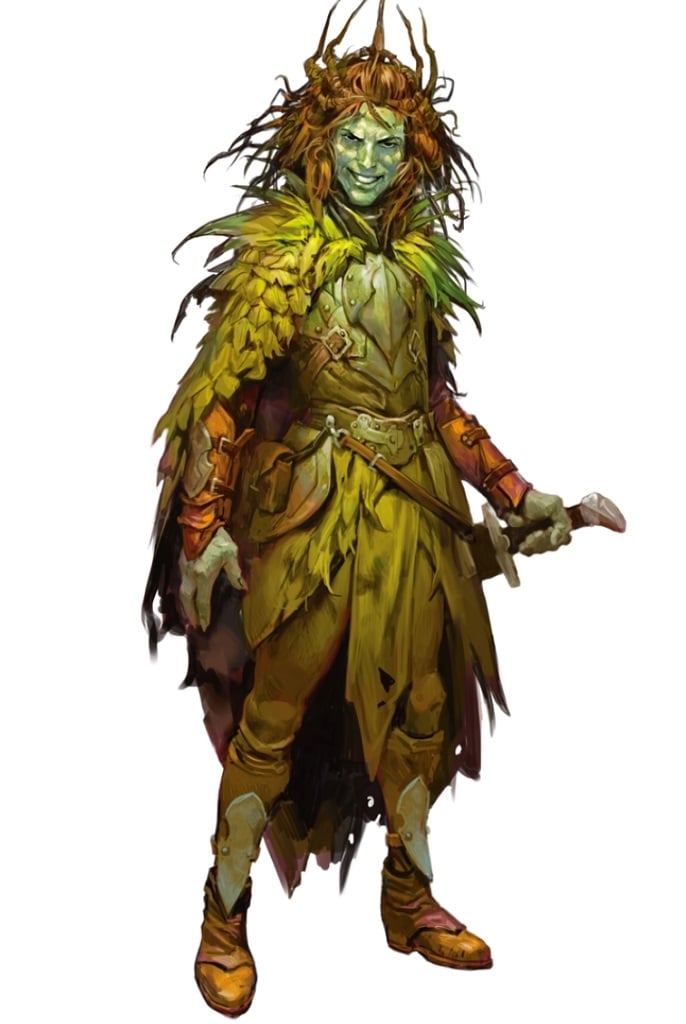 There's a face you wouldn't want to be alone in a room with. You might want the aid of a band of lycanthropic mercenaries–an oddly specific want, but a perfect segue for our next friend, a Wereboar merc commander: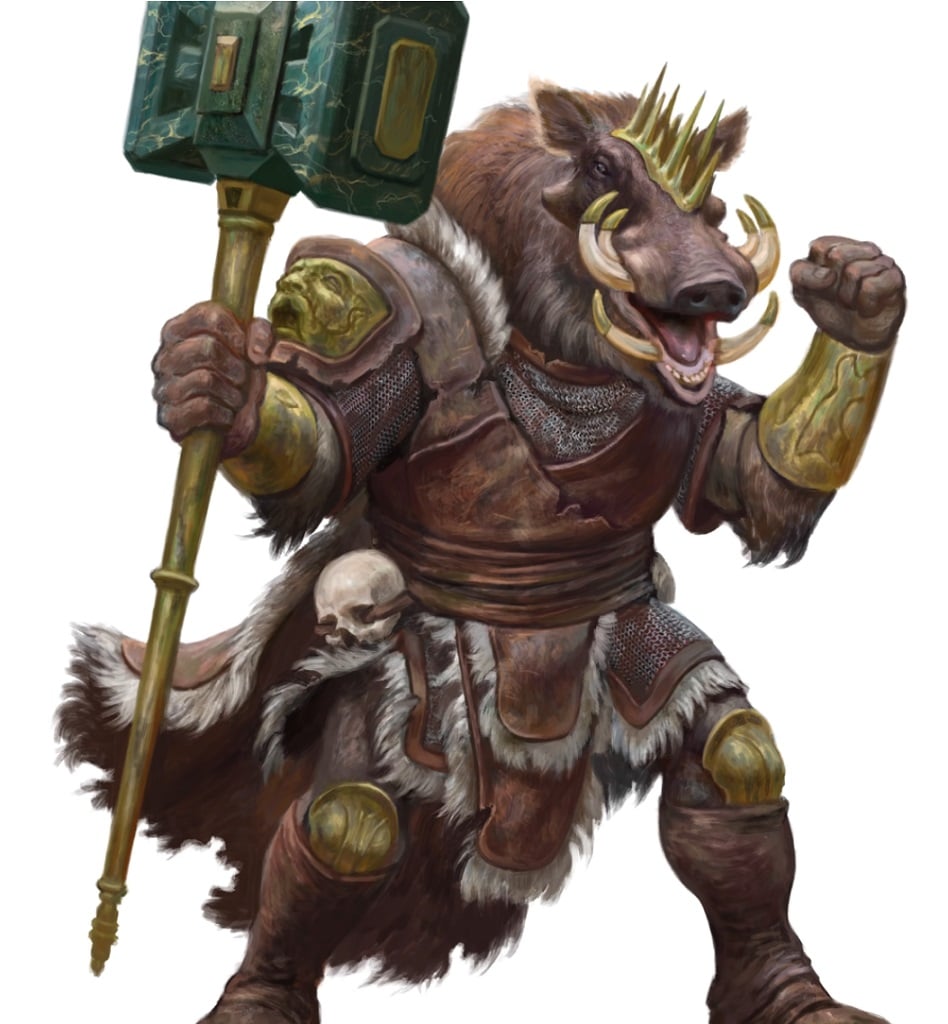 Pretty excited to see how this brutal band of savage lycanthropes with a penchant for honor and fighting plays out.But even with all these dastardly denizens, there's still a hint of hope and grace. Descent into Avernus also sees the return of a classic Planescape monster, the winged celestial elephants known as Hollyphants.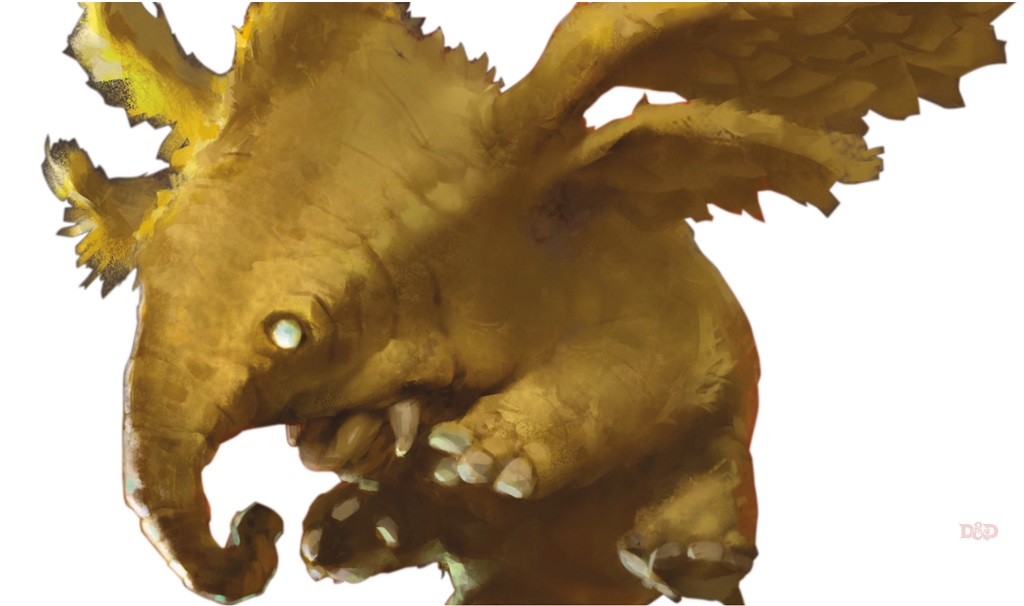 This is Lulu–Zariel's former companion and mount. She rode into the Nine Hells with Zariel, who set out to wage war on the fiends and got more than she bargained for.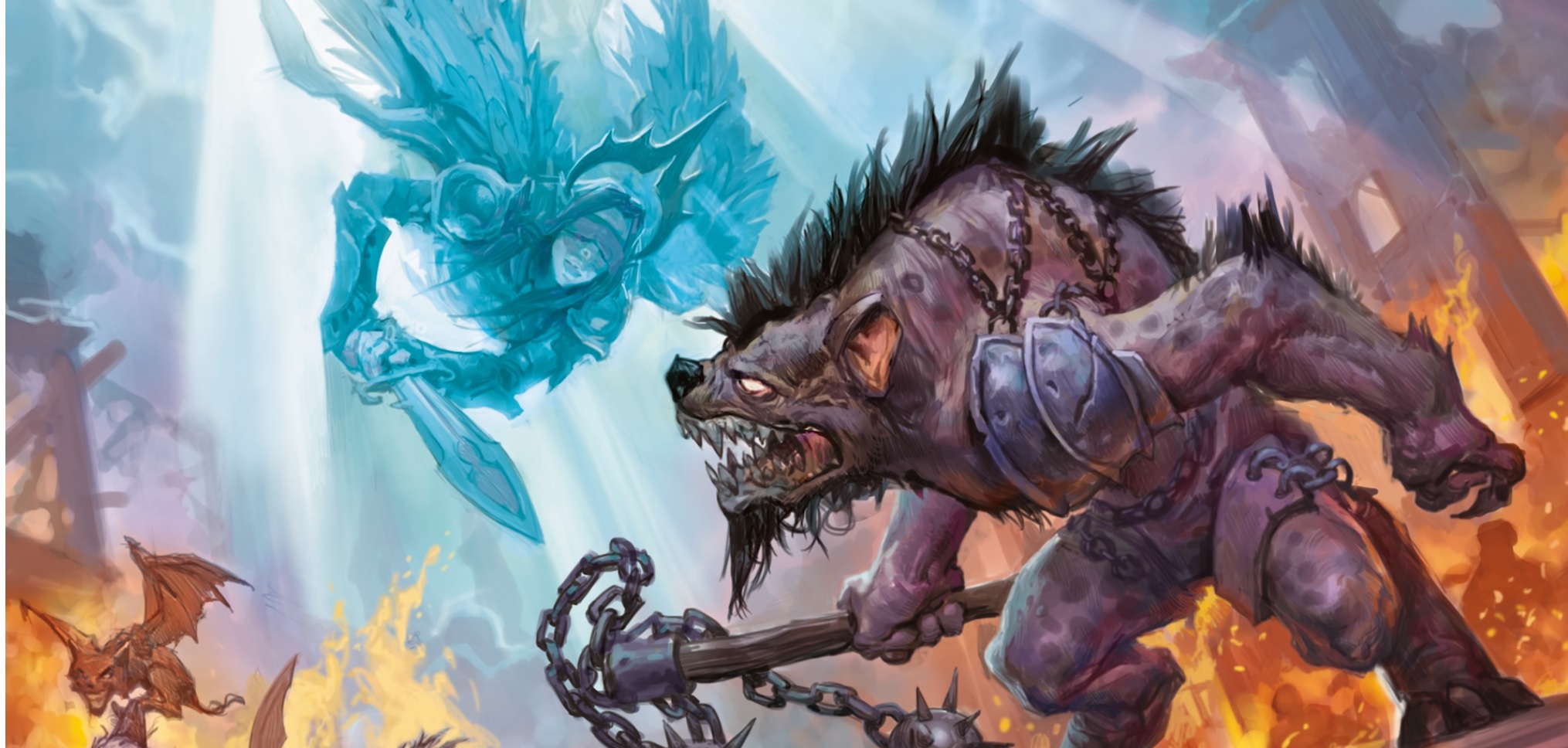 But unlike Zariel, Lulu followed a different path, and as you can see from her pure expression, only wants to find a way to rescue her friend from the dark path she's on.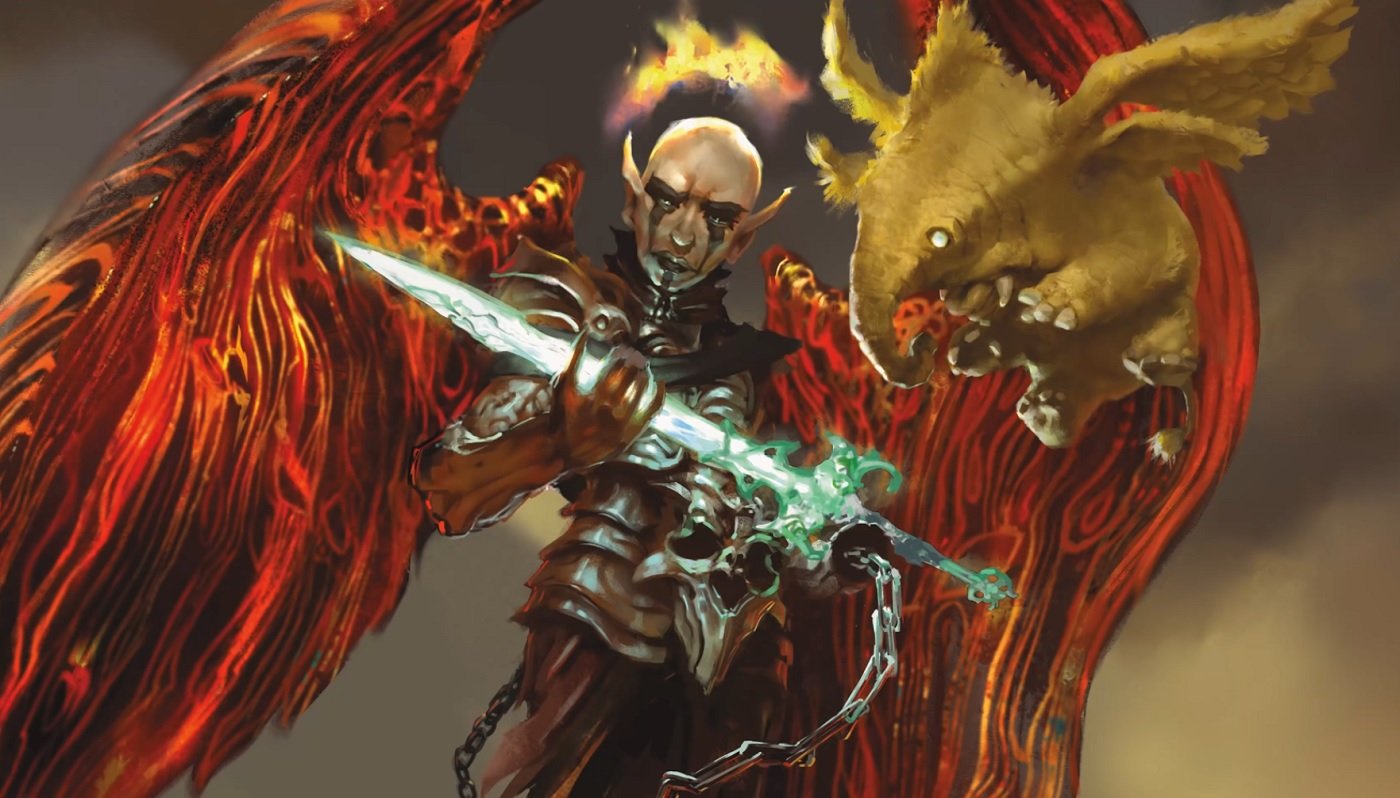 Will you be able to reunite these two? How will you interact with the many colorful (and powerful) creatures that await you in Descent Into Avernus? Find out soon!