FFG: Star Wars Legion Paint Sets Announced

Fantasy Flight Games has a new official line of paint for Star Wars: Legion!
FFG is getting into the paint game with a new line of colors specifically for Star Wars: Legion. Their new paint line features paint droppers instead of paint pots and will have 3 initial product boxes at launch.
Fantasy Flight Games is excited to announce three paint sets for Star Wars™: Legion!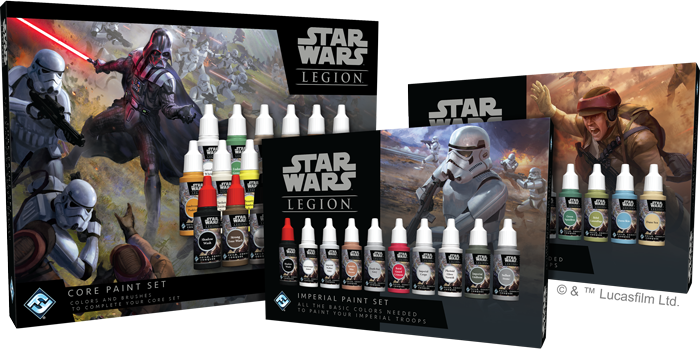 With all the essential colors to depict the troopers and vehicles of the Galactic Civil War, these paint sets are the perfect entry point for miniature painters looking to add some thematic flair to their Star Wars: Legion armies. Containing a total of 34 paints, two distinct washes, and two fine tipped brushes between these three sets, you'll have all the tools you need to take your armies to the next level.
Three Different Sets
The Core Paint set has 16 colors and 2 washes to get you started. These are the colors of Star Wars and will be universally used regardless of which side you've sworn your allegiance to. It also comes with 2 brushes inside the box.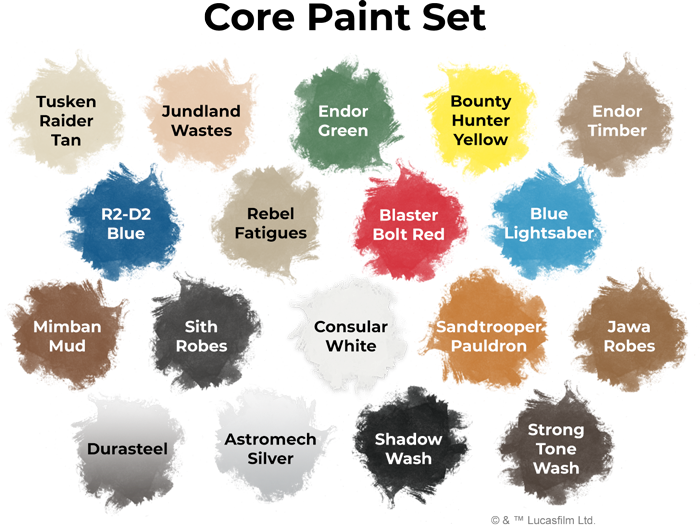 Next up we have the Rebellion set. It will contain 9 different paints and an additional Strong Tone Wash to use.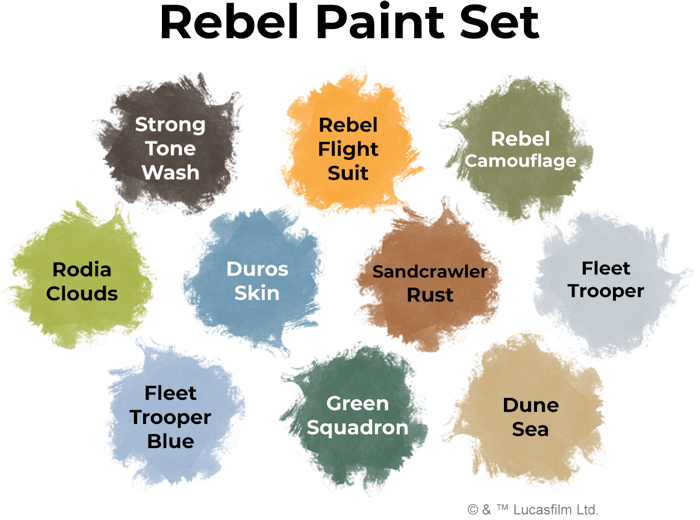 And then finally we have the Imperial paint set with even more colors, another Shadow Wash and a gloss coat for some extra coloring options.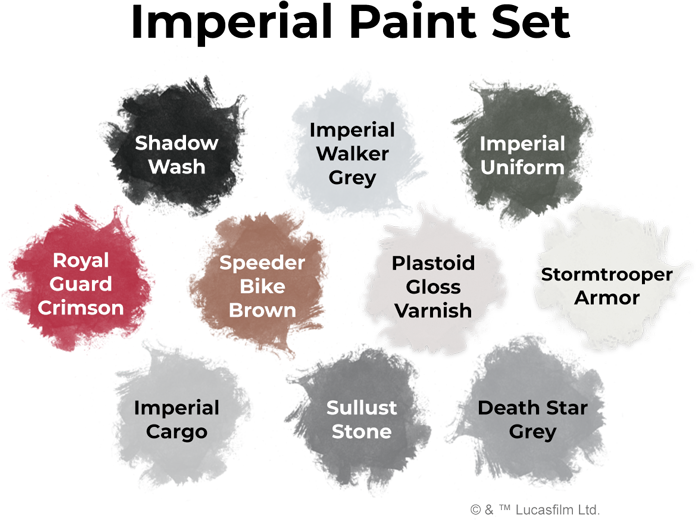 Subscribe to our newsletter!
Get Tabletop, RPG & Pop Culture news delivered directly to your inbox.
These Paint Sets are due out in stores in Q3 of 2019. So get your Legions forces ready for a new batch of color!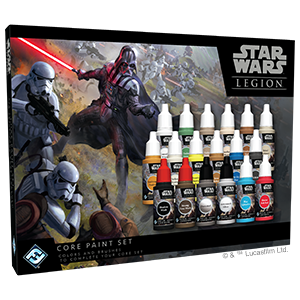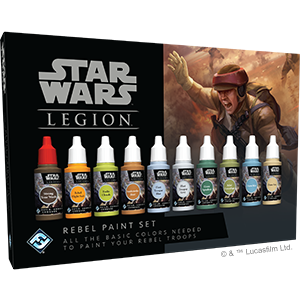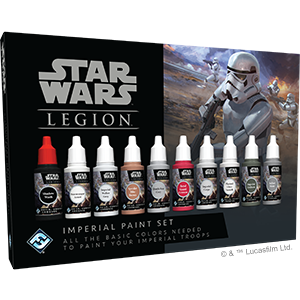 The Pigment is strong with this one.