Blood Bowl has a few models from Forge World that are now available for Pre-Order. Meet Deeproot Strongbranch and the returning Refs!
via Forge World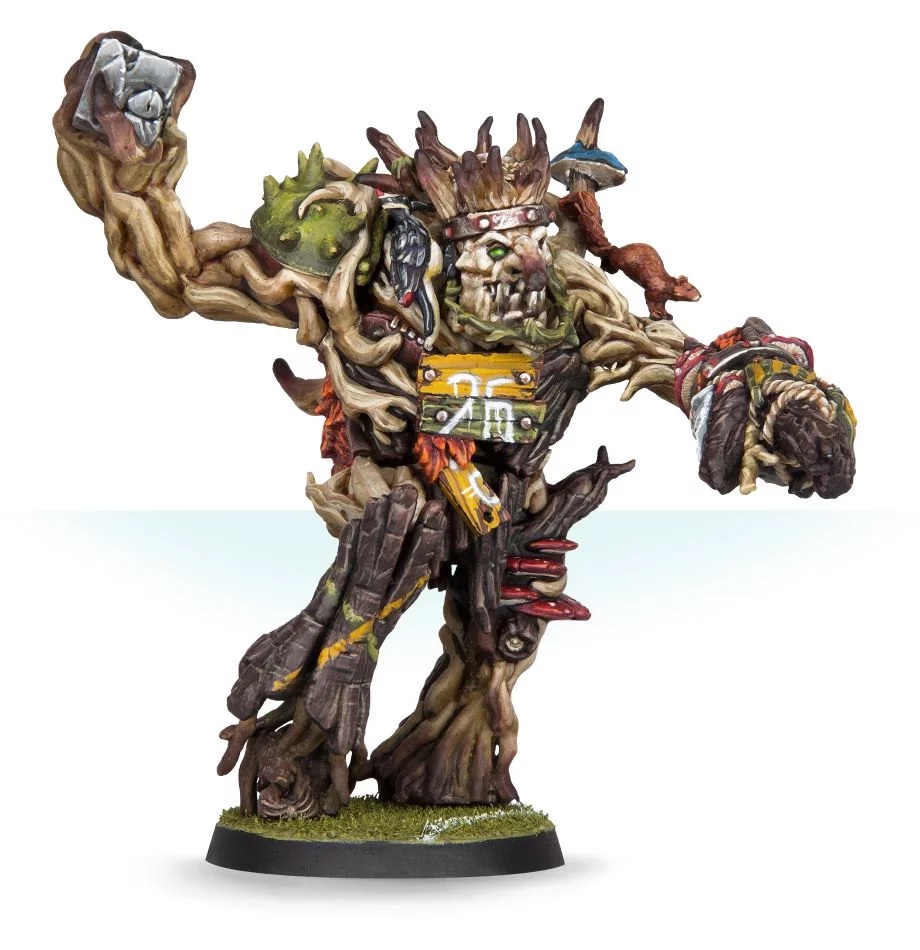 A classic Star Player is reborn, or rather he's so ancient he just grew a bit larger and more imposing. He's one of the largest Big Guys available to any team, and the fact he stands with Halflings only makes him more impressive. Though his services don't come cheap for an up-and-coming team, if you want to win with the Greenfield Grasshuggers you'll find his strength and toughness too tempting to pass up.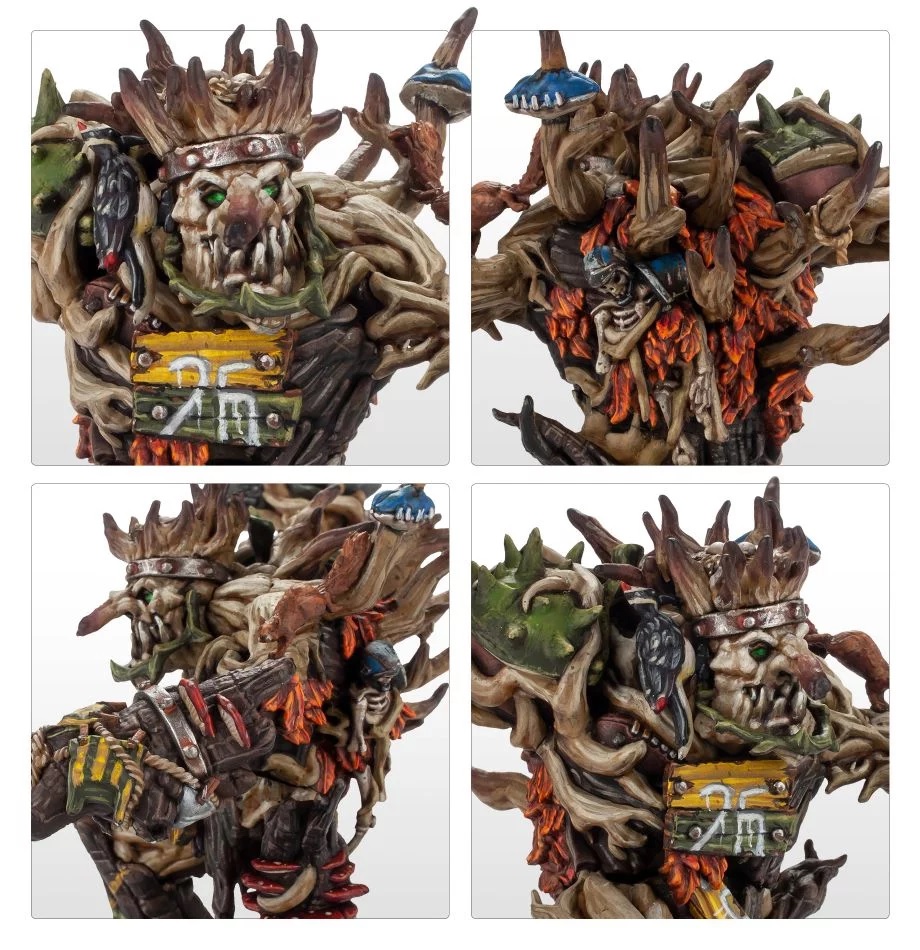 This finely-detailed resin model is supplied in 25 components, including a 40mm round base. You'll enjoy looking for tiny details tucked away in various nooks and crannies, hinting at both his venerable history, and the forests he calls home. Deeproot Strongbranch is only available to play for Halfling teams. You can find all the rules you need to use him in your games of Blood Bowl in the 5th issue of Spike! Journal.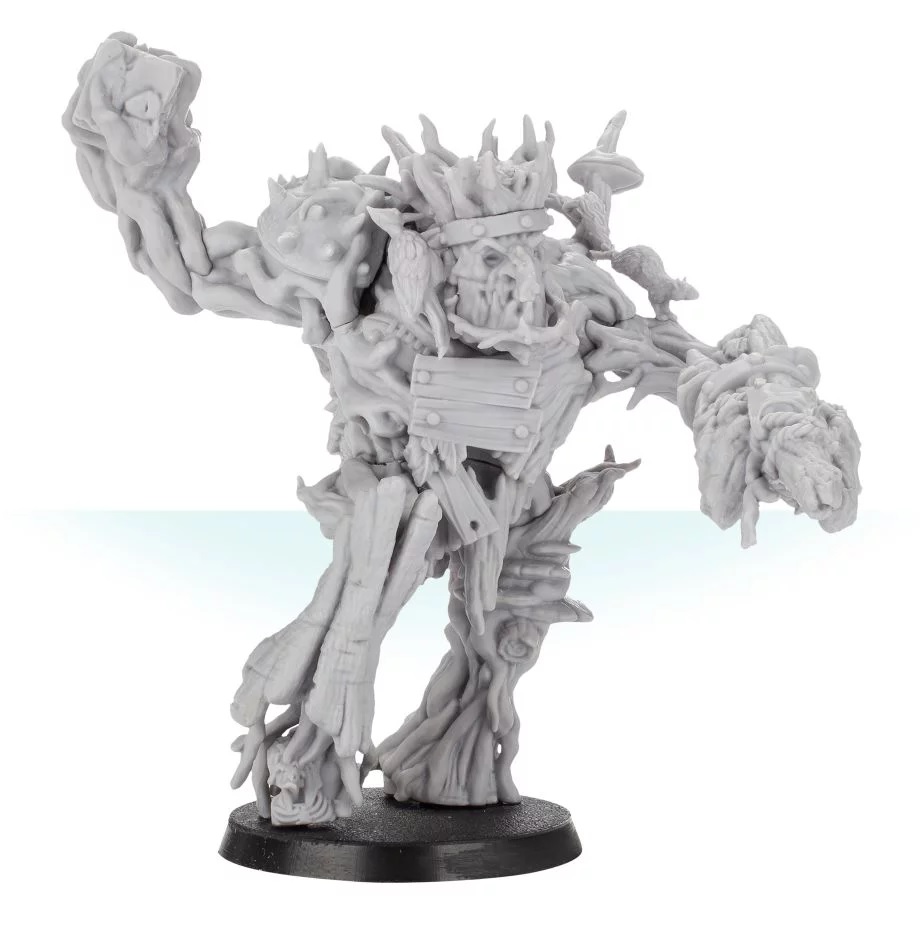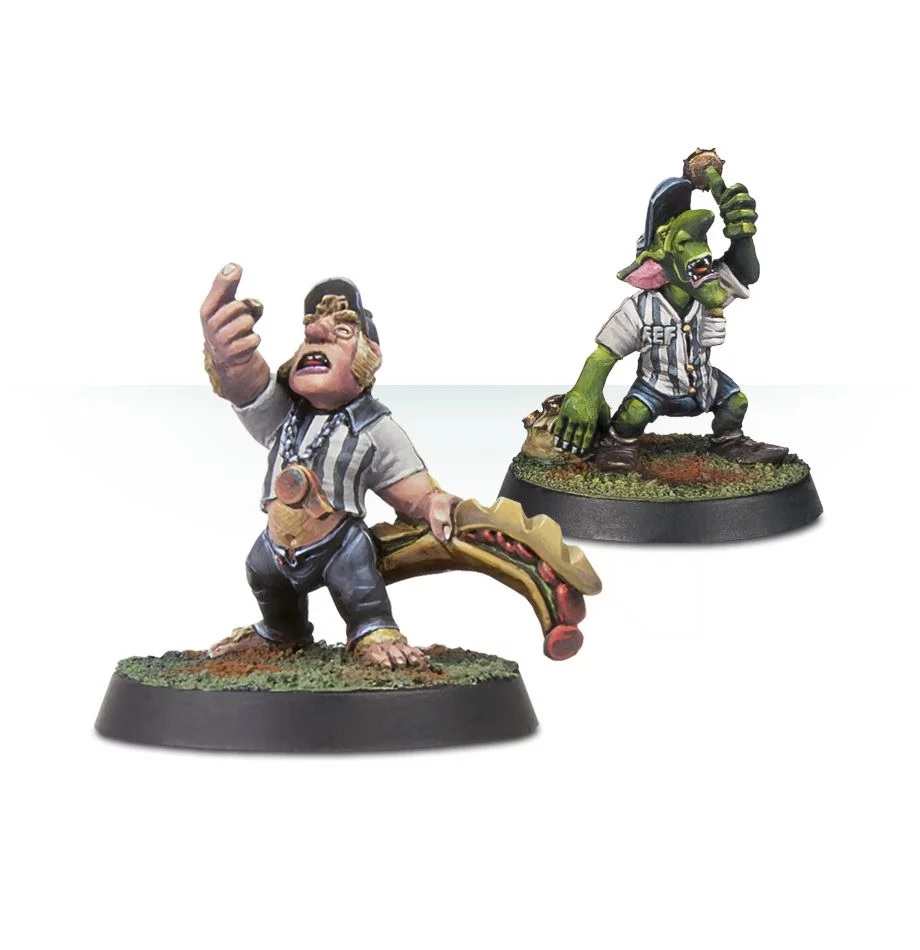 Referees, and arguing with them more specifically, are a quintessential element of any good Blood Bowl game. Teams come from all over, and sometimes have radically different ideas about how the game should be played. The brave referees lay down the law, and are staunchly semi-resistant to bribes of food or cold, hard coin.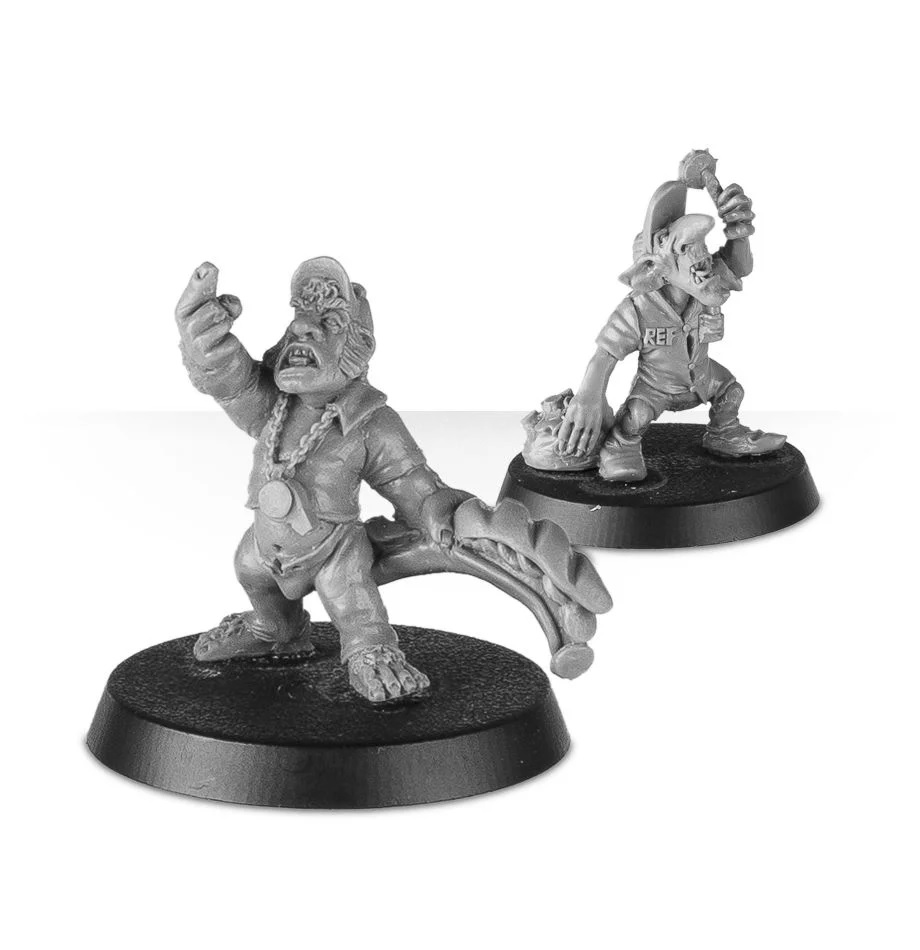 We're bringing this duo of hungry halfling and greedy goblin referees back for as long as supplies last. Though they don't have official rules, they can be used to track your re-rolls, remind you of Inducements you've purchased, or just add to the atmosphere of the game.
These finely-detailed resin models are supplied with 32mm round bases. The Halfling is casually holding a delicious-looking sausage sandwich in one hand whilst bravely telling off a much taller and presumably tougher player. The Goblin ref is tossing a coin with one hand and trying in vain to hide an ill-gotten bag of gold with the other.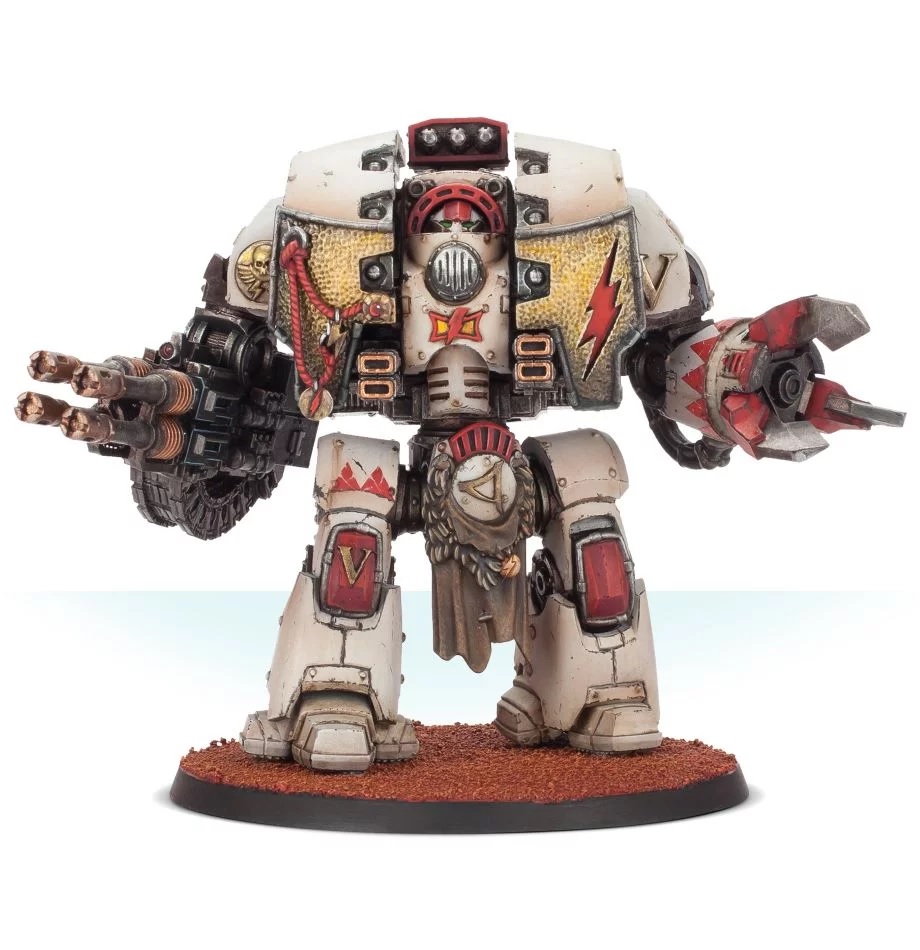 If you're after a complete White Scars Legion Leviathan Siege Dreadnought, this bundle includes the war machine's body and a solid choice of Leviathan Siege Claw and formidable Leviathan Siege Cannon. When combined with its torso-mounted volkite calivers or heavy flamers (and optional phosphex discharger), the Leviathan Dreadnought can smash its way through any opposition.
The bundle includes the following multipart resin kits:
– 1 White Scars Legion Leviathan Siege Dreadnought
– 1 Leviathan Siege Claw
– 1 Leviathan Storm Cannon
Rules for Leviathan Siege Dreadnoughts can be found in The Horus Heresy – Legiones Astartes: Age of Darkness Army List book, while the White Scars Legion rules are found in the Horus Heresy Book Eight – Malevolence.
Blood Bowl Halflings and a Treemen make a perfect pair!